GHHN'S 3rd Annual Membership
Appreciation Boat Cruise is NEXT FRIDAY- Have you registered yet?
Please join us for a scenic sunset cruise on the Hudson River on Friday, June 13th. The boat departs from West Point's South Dock at 6:00 PM (Boarding begins at 5:30 PM). The event is FREE! This is our way of saying "Thank You" for all your support of GHHN. Do you know of a fellow heritage devotee who is not a member of GHHN? Bring them along as your guest and introduce them to other like-minded history enthusiasts. The boat cruise is a private event for GHHN members (and their guests) and light hors d'oeuvers and Hudson Valley wines will be served.
Boat seating is limited, so register now!
Thank you to our hosts

The West Point Museum

for their generous hospitality!
Let's Talk About...Access and Use of Primary Sources
June 17, 2014
Imagine this scenario...You are part of an organization that has a wonderful archival collection. You'd love for researchers, students and members of your community to come in and use the collection. Problem is, no one seems to know about it. Sound familiar? This an all too common phenomenon. Not only do we want to hold our collections safe, but we also need to make efforts to reach out to and inform the public about the importance and usefulness of the historical records. In order to increase the use and awareness of your collections, it is important to develop programs and services which inform the public about the treasures you hold! Please join us on Tuesday, June 17 as DHP Regional Coordinator/Archivist Kerry Sclafani discusses the challenges of access and use of primary sources. The session will feature group activities designed to help you think about the access you are providing to your collections as well as new and different ways for you and your patrons to use the primary sources you hold.


We hope to see you there!
Furry Fuzzy Creepy Crawlies- Pest Management at Your Institution
Mold, insects, and rodents cause considera
ble
damage
to museum, library, and archival collections. Unfortunately, infestations are not usually limited to
one collection type, but can spread..
. to textiles, leather, paper, photographs, baskets, furs, and wooden objects. Often, collection storage environments are the culprit, but infestations can also be introduced with new acquisitions or from materials on exhibit. Attendees will learn how to identify a range of common insect and rodent pests; how to identify active and inactive mold; and how to prevent and respond to infestations on a small budget.
About the Presenter
Donia Conn is an independent consultant for small and mid-sized cultural heritage institutions. She has worked in the fields of conservation and preservation for almost 20 years, specializing in book conservation and preservation training. She teaches and consults on the full spectrum of collections care topics and is an adjunct faculty for the Simmons College Graduate School of Library and Information Science teaching Preservation Management and Collection Maintenance. Donia is a Professional Associate of the American Institute for Conservation of Historic and Artistic Works (AIC).
Need collection care assistance?
We'll come to you! For FREE!
What is a circuit rider? Historically, the term referred to clergy who traveled to minister to settlers and congregations.
Our "Circuit Riders" are a team of statewide trained professionals in the field of collection management and conservation - who will come to you! The site visits are available to historic houses, museums, historic sites, historical societies, libraries, and archives. Circuit Riders will discuss various areas of stewardship with you, and help identify your specific collections issues including but not limited to:
* Collection Policy & Procedures
* Disaster Preparedness Plans
* Environmental Controls & Monitors
* Storage Solutions
* Any other issues regarding Books & Paper, Photographs, Ceramics, Metal & Wooden tools, Archaeological & Ethnographic Artifacts, Furniture, Paintings, Decorative Arts, and Textiles.
Best of all, the service is completely FREE! Don't miss out on this fantastic opportunity!
Apply today at
www.c2cnys.org/circuit-rider-program.html
Questions? Call 914.592.6726 or email [email protected]
New York State History
The 35th Conference on New York State History will take place on
June 12-14th
and will be hosted by Marist College in Poughkeepsie.

The Conference on New York State History is an annual meeting of academic and public historians, librarians and archivists, educators, publishers, and other interested individuals who come together to discuss topics and issues related to the people of New York State in historical perspective and to share information and ideas regarding historical research, programming, and the networking of resources and services.


The New York State Archives announces its twenty-fourth annual Student Research Awards program to promote and recognize excellence in student research. The main purpose of the awards program is to encourage students to explore the wealth of historical records held in historical records repositories* in New York State. A secondary purpose is to increase cooperation between schools and organizations that administer historical records useful for education.
Students, working individually or in groups, develop projects such as research papers, papers reconstructing the past, exhibits, documentaries, performances, PowerPoint/Prezi entries, websites, or proposals for the designation of a historical marker, property or district. The Student Research Awards program is a statewide competition open to all New York State students in grades 4-12.For more information, please click here
Entries must be postmarked no later than July 1, 2014.
NYCH Grants Workshop
Nonprofits and artists in New York City are invited to learn more about state and city support for Arts & Cultural activities. Any organization, or individual coordinating cultural programming is invited, including museums, libraries, historical societies, artists & performing arts groups, filmmakers, community organizations and colleges & universities.

Bring your questions and proposal ideas for this interactive event.

Astoria Grants Workshop:

Tuesday June 17, 2014

9 - 11:30 a.m.

Queens Public Library, Steinway Branch

21-45 31st St, Astoria, NY 11105

Presentations by:

New York City Department of Cultural Affairs

New York Foundation for the Arts

New York State Council on the Arts

New York Council for the Humanities


Questions? Please contact the New York Council for the Humanities at
[email protected]
or (212)233-1131.
NYCON's Efforts Makes a Difference and a Win for Nonprofits
Some good news is coming from the NYS Grants Gateway Team. As many of you know, the Nonprofit Revitalization Act requires many nonprofits to change bylaws and certain documents, including many of those required by the "Gateway" in order to obtain "prequalified" status. In the past, when these documents were changed or the document vault was even "opened," nonprofits would automatically lose their "prequalified" status - potentially denying them the ability to apply for new grants or renew existing contracts. Thus the problem - virtually every nonprofit that receives a grant from the State would need to resubmit documents and then lose, for an unknown period of time, their prequalification status.

NYCON and NYCON members were the first ones to identify this problem and we brought the issue to the legislature and the Governor's Office. Yesterday the Gateway Team announced that effective July 1st, the requirement that nonprofit grantees be prequalified on the due-date for applications is suspended for 90 days. The suspension of the enforcement of prequalification will allow nonprofit grantees time to adopt new policies and adjust to the new filing requirements, while still being eligible for State grant funding.

This is a temporary solution - one for which we are thankful to the Executive Branch. We cannot stop here, however, as the structural problem with Gateway remains and there is no guarantee that the State will approve submitted documents within the 90 day period. For a long term solution, legislation has been introduced, at NYCON's urging, to permanently fix the Gateway System by holding all nonprofits harmless for simply updating documents.

We remain hopeful that Gateway Bills S. 7340 / A. 9599 will pass this session and be signed by the Governor as will Bills S. 7341 / A. 9600 to reasonably delay to March 1, 2015 the implementation of the Nonprofit Revitalization Act.

This change is proof that our voices do make a difference and we greatly thank our members for making sure they are heard!
To read more about the Nonprofit Revitalization Act, which becomes law July 1, 2014, please
click here
. Please be aware that this law affects ALL nonprofits in the state, no matter the size.

GHHN IS CONNECTING YOU TO NEW YORK'S COLLECTIONS

WEBINAR SERIES FOUR:
Preservation of Digital Collections
Our next webinar is on 7/7!
This webinar series is based upon the Library of Congress Digital Preservation Outreach and Education (DPOE) program which aims to foster national outreach and education to encourage individuals and organizations to actively preserve their digital content. The multi-part webinar series will focus on how to collect, preserve, and make available significant at-risk digital contents. All webinars in this series will be taught by Mary Molinaro, Associate Dean for Library Technologies, University of Kentucky Libraries.

All Webinars Only $10 Each!
Webinar 4B: Monday, July 7, 2014
Storing and Protecting Digital Content
10:00 AM - 12:00 PM
Webinar 4C: Monday, August 11, 2014
Managing and Providing Access to Digital Content
10:00 AM - 12:00 PM


Can't make the live webinar? Missed the first webinar in the series (June 2 on Identifying and Selecting Digital Content) Not a problem! Give us a call! All our webinars are recorded - after the live webinar, all participants receive a link to the recording of the webinar - so you can watch it whenever you'd like!
Each webinar is only $10!

A priceless investment in caring for your collection...


Got Weekend Plans?
Over 370 Events Have Been Submitted for Path Through History Weekends!
The
Path Through History Weekends
- comprised
of events
which are heritage and cultural celebrations and special
programming that promote the unique history of our State - will be held this year on
Whether you are attending an event or hosting one, we encourage you to get social with Path Through History Weekends and
I LOVE NY! Here's what you need to know:
Facebook: https://www.facebook.com/iloveny
Twitter: @I_LOVE_NY
Twitter/Instagram: use #ISpyNY in addition to your own event/organization hashtags
We appreciate your partnership as we work together to showcase New York's unparalleled history. Path Through History Weekends would not be possible without the efforts of countless organizations throughout the State working hard to deliver programming that helps connect people to New York's history.
To learn more about Path Through History Weekends, please
click here.
Questions? Email us at
GHHN Membership application/renewal is
now online!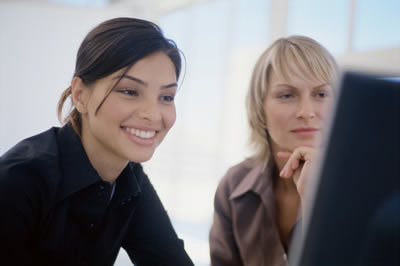 Don't miss out on exciting GHHN/DHP programs--
renew or become a member
today!
discussion program to your community!
Open to any tax-exempt organization in New York State, New York Council for the Humanities' Adult Reading & Dis
cussion
Programs and Grants bring together community members for a series of thematically-linked text-based conversations about important humanities ideas
and themes.
Your organization
chooses a theme, decides how many sessions to hold, and finds a local scholar to facilitate the discussions. After you're awarded the program, you then select the texts from our themed book lists that work best for your organization. Applications
are due Friday, June 13.
To learn more about this program, please
click here.
Would you like to host a
event at your site?
Are you looking for specialty information and don't know where to turn?
GHHN is here to help!
Executive Director
914-592-6726
Program Coordinator
DHP Archivist
914-592-6726 / 914-582-3353
Your clients are looking for you.....
Don't miss out on this great opportunity to advertise your services and expertise.
Contact us today for more information on how to be listed.
2014 Dutchess Heritage Days History Fair and Civil War Reenactment
Join history organizations from across Dutchess County and the members of the recreated 150th Regiment of New York Volunteers (the Dutchess County Regiment) to celebrate three centuries of Dutchess history at Tymor Park!
Historical Societies, sites, and preservation groups will offer displays with information on local history and history-themed outings in Tymor Park's main building. Reenactors of the Dutchess County Regiment and other organizations will have a Civil War camp set-up in the adjacent field, with on-going demonstrations of military drill, artillery, and camp life, punctuated with skirmishes each afternoon at 2:30 pm.
The Dutchess Antislavery Singers will perform on Saturday, while additional presentations will explore civilian aid societies such as the United States Sanitary Commission (which laid the groundwork for the USO), the experiences of women in the Civil War, and medicine before the discovery of germs. Candlelight tours of military camps will provide a special opportunity to engage with living history.
The event is open from 10 AM-5 PM on Saturday and 10 AM-4 PM on Sunday, completely free of charge to the public. These programs are sponsored by Dutchess County and the Town of Union Vale.
Tymor Park is located at 8 Tymor Park Road, LaGrangeville, NY.
Briarcliff Manor-Scarborough Historical Society Walk & Talk
A New Carl Oechsner Walk & Talk
"Secret Tour" of the Old Croton Aqueduct Weir Chamber


Sunday, June 22, 2014 at 2:00 PM
Wear your walking shoes and meet at the Ossining Community Center at 95 Broadway (Ossining Village Center). This event is free, but space is limited and reservations are required. Please call us at 914.941.4393 or email us at
[email protected]
to reserve your place.
Deadline Extended to June 9th!
RFP - Uncommon Approaches to the Common Core Conference
The second Uncommon Approaches to the Common Core conference will be held in Albany on August 12 - August 13.


You are invited to submit a proposal for an interactive lab in one of six curriculum areas: The Arts, English Language Arts, Math, Science, Language other than English (LOTE), or Social Studies. Lessons or curriculum used during the lab must be aligned to the Common Core Learning Standards and must demonstrate inquiry through the use of primary sources and/or other cultural resources, such as historic objects, multimedia objects, maps, works of art, or natural resources such as plants, soil or rocks. The presentation team must consist of two or more people, each from one of the following professions; a classroom teacher, a librarian, a teaching artist, or a cultural educator (an educator from a museum, archive or records repository, public media, historic site, nature center, zoo, performing arts center, or other cultural organization) and must demonstrate mastery in the area of inquiry-based learning. Your team members should come from different professions.
September 6-7, 13-14, 20-21,
27-28