GHHN'S ANNUAL CONFERENCE
A GREAT SUCCESS!
On March 21, 2014 at Marist College we were joined by over 150 libary, archive and museum professionals from all over the Hudson Valley to explore the theme of
"Techistory: Blending Technology and History to Reach New Audiences". Keynote speaker Tom Scheinfeldt discussed Collections: Visible and Invisible.
Break-out presentations covered a variety of topics - from a presentation on how galleries, libraries, archives and museums can use wikipedia to a discussion of the newly designed exhibits at the FDR Presidential Library & Museum. Organizations involved in the Voices of the Hudson Valley grant all spoke on their experiences with The Cube. Networking opportunities and interaction with our exhibitors rounded out the day. The Conference closed with the Awards for Excellence ceremony - congratulations again to all the awardees!
To see photos from the Conference , please
click here
.
DAR and SAR to hold Lineage
Research Workshop
Do you have a patriot of the American Revolution in your family tree? Ever wondered if you did? Local chapters of the Daughters of and Sons of the American Revolution are holding a Lineage Research Workshop. Anyone interested in delving into their family history in search of patriot ancestors is invited to this event on Saturday, April 5, 2014. There will be two seminar-like sessions, one at 11:00 AM, and another at 2:00 PM, downstairs at the Starr Library in Rhinebeck. During these sessions you will hear from representatives from the DAR, SAR, and the Local History room at the Starr Library. Information about their organizations will be given in an open, casual, classroom-like setting in which your questions will be answered at any time. Refreshments will be served, and the collections of the Starr library will be available for help with on-site research.
For more information see the Chancellor Livingston Chapter of the Daughters of the American Revolution website: http://www.northerndutchessdar.org/, the Columbia Mid-Hudson Valley Chapter of the Sons of the American Revolution website: http://cmhvsar.com/, the DAR national website: http://www.dar.org/ and the SAR national website: http://www.sar.org/.Contact Chancellor Livingston Chapter Regent, Sarah K Hermans for details at [email protected] or (845) 518-4008
Connecting to Collections Webinar
The Supercharged Management System:
Implementing the Incident Command System
Thursday, April 17, 2014 at 1:00 p.m. (Eastern)
Every year Heritage Preservation encourages libraries, museums, archives, historical societies, and preservation
organ
izations to participate in MayDay, a national effort to prepare for d
isasters. Set aside some time this May to do one simple thing to prepare
for emergencies.
In celebration of MayDay, the Online Community will host a free, hour-long webinar focused on utilizing the "supercharged" Incident Command System at your cultural organization. Whether you are preparing for fires and floods-or planning a major public event-the Incident Command System is a proven management tool that safeguards lives, property, and priceless collections. For more information about the webinar,
please click here.
You do not need to be a registered member of the Online Community to participate in this webinar.
Simply click on the green "Access Meeting Room" button on the right-hand side of the home page. Once there, enter your name and location and click enter. You will be redirected to the webinar.
Preservation Week was created in 2010 because some 630 million items in collecting institutions require immediate attention and care. Eighty percent of these institutions have no paid staff assigned responsibility for collections care; 22 percent have no collections care personnel at all. Some 2.6 billion items are not protected by an emergency plan. As natural disasters of recent years have taught us, these resources are in jeopardy should a disaster strike. Personal, family, and community collections are equally at risk. I
nstitutions can use Preservation Week to connect our communities through events, activities, and resources that highlight what we can do, individually and together, to preserve our personal and shared collections. To f
ind information, resources, templates, graphics, and ideas for celebrating Preservation Week, please click here. To see where Preservation Week events are happening near you, check out the Event Map
New York Archives Conference
June 4 - 6, 2014
The New York Archives Conference is an or
ganization that once a year brings together archivists, manuscript curators, local historians and local government record keepers to discuss issues of mutual concern to professional holders of historical records. This year, the Conference will be held June 4 - June 6, 2014, at Binghamton University in Binghamton, NY.

Come hear the SAA's Vice President, President Elect, Kathleen Roe speak about the opportunities and dilemmas facing the holders of New York's rich documentary heritage; attend an evening reception at the Endicott Visitor Center; and wrap the conference up at the concluding luncheon as Aynur de Rouen gives a presentation of Binghamton University's Vera Beaudin Saeedpour Kurdish Library & Museum Collection.
The Conference will offer sessions on audio-visual archiving, preservation, and digitization; preserving the record of the Southern tier; conducting an inventory of electronic records; archives in the public interest; oral histories; careers in archives and historical societies; how to avoid and recover from disasters; supporting the Common Core with primary resources; and round tables on being a lone arranger and succeeding; on how to think through a digitization project; and speed mentoring for those new to the profession.
A preliminary program is available here and registration will be forthcoming.
Legal Aspects of Records
Management Workshops
The law has a great impact on records. It influences how we manage them, access them, secure them, and how long we keep them. This FREE course, offered by Local Government Office
Region 9
will explore how statutory laws and court decisions affect records management programs and the importance of a good records management program in protecting your organization during law suits. This workshop will: Explain the legal requirements of a records management program; Review federal and state laws that greatly impact records management; Review court cases that affect records management; Explain how the legal discovery process works; Explain the consequences of not preserving records; Provide practical steps for going forward.
Thursday, April 10, 2014
Town of Hyde Park Town Hall
To register,
please click here:
Questions? Contact Linda Bull, CRM

Regional Advisory Officer, New York State Archives, Region 9
Need collection care assistance?
We'll come to you! For FREE!
What is a circuit rider? Historically, the term referred to clergy who traveled to minister to settlers and congregations.
Our "Circuit Riders" are a team of statewide trained professionals in the field of collection management and conservation - who will come to you! The site visits are available to historic houses, museums, historic sites, historical societies, libraries, and archives. Circuit Riders will discuss various areas of stewardship with you, and help identify your specific collections issues including but not limited to:
* Collection Policy & Procedures
* Disaster Preparedness Plans
* Environmental Controls & Monitors
* Storage Solutions
* Any other issues regarding Books & Paper, Photographs, Ceramics, Metal & Wooden tools, Archaeological & Ethnographic Artifacts, Furniture, Paintings, Decorative Arts, and Textiles.
Best of all, the service is completely FREE! Don't miss out on this fantastic opportunity!
Apply today at
www.c2cnys.org/circuit-rider-program.html
Questions? Call 914.592.6726 or email [email protected]
Preservation Assistance Grants for
Smaller Institutions
Deadline: May 1, 2014
Preservation Assistance Grants help small and mid-sized institutions-such as libraries, museums, historical societies, archival repositories, cultural organizations, town and county records offices, and colleges and universities-improve their ability to preserve and care for their significant humanities collections. These may include special collections of books and journals, archives and manuscripts, prints and photographs, moving images, sound recordings, architectural and cartographic records, decorative and fine art objects, textiles, archaeological and ethnographic artifacts, furniture, historical objects, and digital materials
.
The program encourages applications from small and mid-sized institutions that have never received an NEH grant. For more information, please visit http://www.neh.gov/grants/preservation/preservation-assistance-grants-smaller-institutions

GHHN IS CONNECTING YOU TO NEW YORK'S COLLECTIONS

WEBINAR SERIES THREE:
Our next webinar is on 4/8!
This multi-part webinar series provides in-depth training from conservators on the care, handling and storage of collections. This program is designed for staff and volunteers at museums, historical societies, libraries, and archives. The series begins with an overview on care, handling and storage of historic collections, and continues with four individual webinars that will cover each of the discuss designing proper storage environments (low-tech solutions), managing storage rooms, developing retrieval systems, tagging critical collections in preparation for an emergency or disaster response, plus much more!


The first webinar is strongly encouraged before taking any of the other webinars in this series. Did you miss the first three webinars in the series?
No worries - we recorded them! Give us a call at 914.592.6726 or email
[email protected]
to learn how to access the recordings!
Choose any or all of the following webinars:
Webinar 3D- 4/8/14: Low Tech Storage Solutions: Historic Objects Part 1
Webinar 3E-5/13/14: Low Tech Storage Solutions: Historic Objects Part 2
10:00 AM - 12:00 PM


Can't make the live webinar? Not a problem! All our webinars are recorded - after the live webinar, all participants receive a link to the recording of the webinar - so you can watch it whenever you'd like!


Each webinar is only $10!

A priceless investment in caring for your collection...


Conservation Treatment Grant
Not sure if your item is fundable?
Missed the in-person session we held last December?
Not to worry!
A FREE Conservation Treatment Grant Program informational webinar will be available by the end of next week - check our website and/or Facebook page for the announcement!
Click here
for more information on the 2014 Conservation Treatment Grant Program
including grant guidelines and application
Event Registration Portal Opening Soon!
The
Path Through History Weekends
- comprised
of events
which are heritage and cultural celebrations and special
programming that promote the unique history of our State - will be held this year on
June 7
-8 and 14-15
. With hundreds of museums and
heritage sites
offering special programming throughout the state at the start of the
summer tourism season, this year is sure to be the
most successful yet!
The online event registration portal will be opening soon - watch your email for more information. To learn more about Path Through History Weekends, please
click here.
GHHN Membership application/renewal is
now online!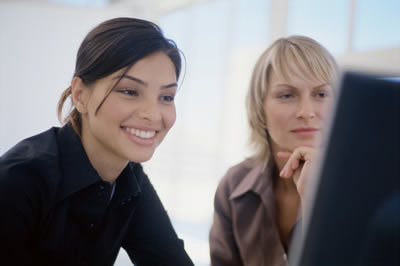 Don't miss out on exciting GHHN/DHP programs--
renew or become a member
today!
Would you like to host a
event at your site?
Are you looking for specialty information and don't know where to turn?
GHHN is here to help!
Executive Director
914-592-6726
Program Coordinator
DHP Archivist
914-592-6726 / 914-582-3353
SENYLRC Twila Snead Award
SENYLRC is pleased to announce the establishment of a new annual award to recognize an outstanding member library, cultural heritage organization, program, service or staff member. For more information, including eligibility requirements, award criteria, and a nomination form, please
click here
.
Nominations are due by April 25, 2014.
Every year Heritage Preservation encourages libraries, museums, archives, historical societies, and preservation organizations to set aside May 1 to participate in MayDay by undertaking simple disaster preparedness measures. Any cultural institution submitting a brief description of its 2014 MayDay plans or accomplishments by May 31, 2014, will be entered in a drawing for disaster supplies donated by Gaylord Brothers.


Heritage Preservation is also offering its award-winning emergency resources at special MayDay prices from April 1 through May 31. And each week in May, Heritage Preservation is posting disaster preparedness tips on its Facebook page. Visit Heritage Preservation's MayDay site for project ideas, information on prizes, and the book sale
Your clients are looking for you.....
Don't miss out on this great opportunity to advertise your services and expertise.
Contact us today for more information on how to be listed.
Preservation Survey
Now Available!
The Preservation Statistics Survey is a project to document and analyze the preservation activities of cultural heritage institutions in the United States. Preservation activities encompass a broad range of tasks to assure the long-term access to traditional and digital cultural heritage collections in libraries, museums, archives, historical societies, and more. The Preservation Statistics Survey records how these preservation programs are administered (leadership, staffing, and funding) as well as preventive preservation activities (library binding, mass deacidification, environmental monitoring, disaster planning, outreach, training, and others), conservation activities, reformatting and digitization activities, and digital preservation responsibilities.
Any library in the United States conducting preservation activities may complete the FY2013 Preservation Statistics Survey, which will be open from January 15, 2014 to April 15, 2014.