GHHN is Connecting You to
WEBINAR SERIES THREE
CARE & STORAGE OF HISTORIC COLLECTIONS
Registration is now open!
This multi-part webinar series provides in-depth training from conservators on the care, handling and storage of collections. This program is designed for staff and volunteers at museums, historical societies, libraries, and archives. The series begins with an overview on care, handling and storage of historic collections, and continues with four individual webinars that will cover each of the discuss designing proper storage environments (low-tech solutions), managing storage rooms, developing retrieval systems, tagging critical collections in preparation for an emergency or disaster response, plus much more!
**The first webinar is strongly encouraged before taking any of the other webinars in this series.**
Choose any or all of the following webinars:
Webinar 3A- 1/27/14: Care and Storage
1:00 PM - 3:00 PM
* Webinar 3A is strongly encouraged before taking the rest of the webinars in Series 3!
Webinar 3B- 2/25/14: Low Tech Storage Solutions: Books and Paper
1:00 PM - 3:00 PM
Webinar 3C- 3/2014: Low Tech Storage Solutions: Photographs
10:00 AM - 12:00 PM
Webinar 3D- 4/8/14: Low Tech Storage Solutions: Historic Objects Part 1
10:00 AM - 12:00 PM

Webinar 3E-5/13/14: Low Tech Storage Solutions:Historic Objects Part 2
10:00 AM - 12:00 PM
**please note that the first two of the webinars take place at 1:00 PM and the last three take place at 10:00 AM
Each webinar is only $10!
A priceless investment in caring for your collection...
Local History in the Palm of Your Hand
What memories do you want to share? What tales do you want to pass along? Record your stories and listen to others on The Sound and Story App. This new app features stories from the oral history
collections of the Roosevelt-Vanderbilt National Historic Sites, Somers Historical Society, Hudson River Maritime Museum, The Nyack Library, New Rochelle Public Library and Stone Ridge Public Library. You can search for stories by geo-location, category, or collection and you can record and share your own. Carry the stories of the Hudson Valley in your pocket and add your voice to the growing archive! The Sound and Story App is one component of A Year of Sounds and Stories: 365 Tales from Unexpected Places, a regional story campaign.
Visit: http://www.soundandstory.org/appforiphones.html for more information. Download for free at the iTunes Store.
Need collection care assistance?
We'll come to you! For FREE!
What is a circuit rider? Historically, the term referred to clergy who traveled to minister to settlers and congregations. Our 'Circuit Riders' are
a team of statewide trained professionals in the field of collection management and conservation - who will come to you! The site visits are available to historic houses, museums, historic sites, historical societies, libraries, and archives. Circuit Riders will discuss various areas of stewardship with you, and help identify your specific collections issues including but not limited to:
* Collection Policy & Procedures
* Disaster Preparedness Plans
* Environmental Controls & Monitors
* Storage Solutions
* Any other issues regarding Books & Paper, Photographs, Ceramics, Metal & Wooden tools, Archaeological & Ethnographic Artifacts, Furniture, Paintings, Decorative Arts, and Textiles.
Best of all, the service is completely FREE! Don't miss out on this fantastic opportunity!
Apply today at
www.c2cnys.org/circuit-rider-program.html
Questions? Call 914.592.6726 or email [email protected]
Library Leadership and Management Association Seeks Submissions for Library Public Relations Award


Deadline: February 14, 2014
With support from the H. W. Wilson Foundation and EBSCO Information Services, the Library Leadership and Management Association , a division of the American Library Association, is accepting submissions for the John Cotton Dana Award, an annual program that honors outstanding library public relations initiatives. Established in 1946 and named for John Cotton Dana, the father of the modern library, the awards program considers strategic library communication campaigns from all sizes and types of libraries, including rebranding efforts, the promotion of unique archives, awareness campaigns, and community partnerships. Libraries are encouraged to submit samples of their processes, research, media releases, media coverage, and other public relations results, as well as an evaluation of the results and other documentation and supporting materials that show the scope and effectiveness of the strategic communication effort.Eight prizes of $10,000 are awarded each year. Entries may be submitted by any library, library friends group, consulting agency, or service provider; libraries represented by prize committee members are not eligible for the award. Please see the John Cotton Dana Award Web site for complete program guidelines and submission instructions.
Graham Foundation Seeks Letters of Inquiry from Organizations for Architectural Production and Presentation Grants
Deadline: February 25, 2014
Founded in 1956, the Chicago-based Graham Foundation for Advanced
Studies in the Fine Arts provides project-based grants to individuals and organizations and produces public programs to foster the development and exchange of diverse and challenging ideas about architecture and its role in the arts, culture, and society. Architecture and related spatial practices engage a wide range of cultural, social, political, technological, environmental, and aesthetic issues.
The foundation has announced that it will be accepting Letters of Inquiry, beginning January 6, 2014, from organizations through its Production and Presentation grant program for projects that investigate the contemporary condition, broaden historical perspectives, and/or explore the future of architecture and the designed environment.
Production and Presentation grants are designed to assist with
the production and presentation of significant programs about architecture and the designed environment in order to promote dialogue, raise awareness, and develop new and wider audiences; support organizations to take risks in programming and create opportunities for experimentation; recognize the vital role organizations play in providing individuals with a public forum in which to present their work; and/or help organizations to realize projects that would otherwise not be possible without the foundation's support.
Grant amounts are determined by the scope of the project. In 2013, the foundation awarded
grants totaling $400,000 to forty projects.
Letters of Inquiry will be

accepted

between January 6, 2014, and February 25, 2014. Upon review, selected applicants will be invited to submit full proposals.
See the Graham Foundation Web site for complete program guidelines, application procedures, and descriptions of 2013 grant recipients.
Assistance Needed - NYS Historic Preservation Plan
The New York State Division for Historic Preservation, including the State Historic Preservation Office, is updating the state's historic preservation plan, which provides a blueprint for strengthening and expanding preservation efforts across the Empire State.
Public input is an important component of the planning process and we
are looking for broad participation! The survey will be online for two months and is available here:
https://www.surveymonkey.com/s/NYSPreservationSurvey
Call for Proposals: 2014 NEMA Conference
96th Annual NEMA Conference
Boston/Cambridge
November 19 - 21, 2014
Picture of Health: Museums, Wellness & Healthy Communities
Museums play an important role in the wellness of their audiences and communities. For years they've been havens for mental health, places for pause and pondering. But today museums are even more active venues for health, offering programs for Alzheimer patients and children with autism, promoting fitness through yoga classes, nutrition guidance, and First Lady Michelle Obama's Let's Move! initiative.
Join us for the 96th Annual NEMA Conference in Boston/Cambridge, the world hub of health care innovation, for a stimulating examination of how museums can contribute to community wellness and transformative well-being. The conference program will include dialogue between the medical community and museum field on ways our professions can collaborate on a common mission: to help individuals find health and wholeness.
In addition to theme-related sessions, we also welcome sessions exploring issues of technology, future leadership, and public accountability in museums. Sessions on professional development topics for individuals such as networking, personal growth, and public speaking are also welcome. NEMA strives to offer sessions on topics including museum governance, administration, visitor services, volunteer management, human resources, education, exhibitions, curatorial and conservation,

registration
, membership, development, and marketing. In content and in format, all sessions should stimulate discussion, raise new ideas, debate solutions, and spark imagination. For more information and to submit a proposal, click here.
Proposals are due by February 3, 2014.
Register Now for MuseumPests 2014!
Integrated Pest Management for Museums, Libraries, Archives and Historic Sites
March 27-28, 2014
Colonial Williamsburg

The Integrated Pest Management Working Group has partnered
with the Colonial Williamsburg Foundation to hold a two-day conference and workshop program to celebrate our 10th anniversary of creating online Integrated Pest Management (IPM) resources for the museum, library/archive, and historic site community.

Over the past decade cultural institutions have made great strides in implementing policies and procedures that protect our collections, our staff, and our environment by focusing on preventive methods and non-toxic remediation. There is still much to learn and this conference presents the opportunity to learn from and with colleagues from across the United States and around the world, including many of the leading researchers and practitioners in the field. The resources presented at the conference will be shared on the www.museumpests.net website.
Click here for more information and to register for the conference.

REGISTRATION OPENING SOON FOR THE GHHN
ANNUAL CONFERENCE!
Our Annual Conference will be held
March 21, 2014 at Marist College
. This year's theme is "Techistory: Blending Technology and History to Reach New Audiences". The Annual Conference
will be
presented in partnership with the
Sound&Story Project of the Hudson Valley, the Hudson River Valley Institute, Southeastern NY Library Resources Council and funded by the Institute of Museum and Library Services.
DHP Grant Deadline: 3/3/14
Please note: the Grant Application Guidelines and Forms for the
2014-2015 Documentary Heritage Program Grants have not yet been released.
However, the 2013-2014 Documentary Heritage Program (DHP) Grant Application Guidelines and Forms are available on the New York State Archives website for reference so that potential applicants can begin to prepare their applications for 2014-2015 grant projects. Please check the webpage regularly (or email

[email protected]

) for the 2014-2015 DHP Grant Application Guidelines and Forms.
**IMPORTANT: Prequalification requirement for all grant applicants
New York State has implemented a
new
statewide prequalification requirement for not-for-profits applying for grants. In order to be eligible to apply, all New York State grant applicants (including DHP grant applicants) are required to prequalify using the
New York State Grants Gateway
The pre-qualification registration process requests information about organization's capacity, legal compliance, and integrity. This process may take up to a few weeks to complete.
It is advised that you begin the prequalification registration process immediately if you are considering applying for a 2014-2015 DHP Grant.
GHHN Membership application/renewal is
now online!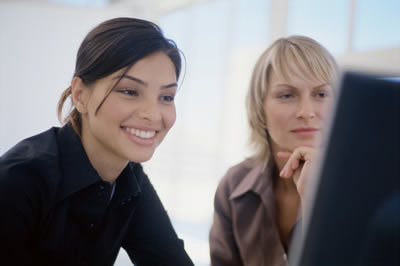 Don't miss out on exciting GHHN/DHP programs--
renew or become a member
today!
Would you like to host a
event at your site?
Are you looking for specialty information and don't know where to turn?
GHHN is here to help!
Executive Director
914-592-6726
Program Coordinator
DHP Archivist
914-592-6726 / 914-582-3353
Your clients are looking for you.....
Don't miss out on this great opportunity to advertise your services and expertise.
Contact us today for more information on how to be listed.
In the Capital District? Want to get out and about post-polar vortex? Come meet up on January 14!
2 by 2: Meet the Authors and Book Signing

2 great new books about museums for museum staff and board members
Creativity in Museum Practice by Linda Norris and Rainey Tisdale

Leadership Matters by Anne W. Ackerson and Joan H. Baldwin

4 thoughtful, curious and insightful authors

1 fun evening seeing old friends and making new ones!

Tuesday, January 14, 2014
5 - 7 pm
Rensselaer County Historical Society
57 Second Street
Troy, New York
R

esearch Grants Available!
The Archives Partnership Trust and the New York State Archives announce
the availability of awards for applicants to pursue research using the New
York State Archives. The Larry J. Hackman Research Residency program is
intended to support product-related research in such areas as history,
law, public policy, geography, and culture by covering research expenses.
Award amounts range from $100 to $4,500.
Academic and public historians, graduate students, independent researchers
and writers, and primary and secondary school teachers are encouraged to
apply. Projects involving alternative uses of the State Archives, such as
background research for multimedia projects, exhibits, documentary films,
and historical novels, are eligible. The topic or area of study must draw,
at least in part, on the holdings of the New York State Archives.
Information on the 2014 Larry J. Hackman Research Residency Program is
available online here
or by contacting the Archives
Partnership Trust, Cultural Education Center, Suite 9C49, Albany, New York
12230;
(518) 473 7091
; or at
[email protected]
Deadline for receipt of application: January 15, 2014
Why not pick up

River of Triumph

, a tale of America's founding as a nation against incredible odds. Clashes among rebels, Tories, and redcoats resound in vivid battles and on daring covert m
issions in the Hudson Valley and along Long Island Sound. Geographically paralleling the historical narrative, a contemporary murder mystery unfolds through a revelation of clues tied to the past. The book is available on Amazon in ebook format. For more information about the book, click here.
2013 MARAC Finding Aid Award
The Finding Aids Award is given yearly to recognize outstanding achievement in the preparation of finding aids by institutions within the MARAC region (NY, NJ, MD, PA, DE, DC, VA, WV). Nominated finding aids must be first made available to the public
during 2013. Successful finding aids will have outstanding content, take full advantage of the design capabilities inherent in their medium of publication, and incorporate successful innovations that enable researchers to more effectively access and use archival materials. Submissions are due by January 17, 2014 and must include: - The finding aid's URL (or 6 hard copies of the finding aid if only available in print) - A nomination letter that addresses the finding aids' exceptional qualities and/or discusses elements not readily apparent from examination of the finding aid itself.
For more information, please click here.