GHHN eNewsletter
2013 Fall Edition
2199 Saw Mill River Road
Elmsford, NY 10523
914.592.6726
Executive Director
Program Coordinator
DHP Regional Coordinator/Archivist
E-Newsletter Editor
Time is running out!
Deadline to submit
is December 16!
2012 Awardees at the Annual Meeting
GHHN's Awards For Excellence program seeks to recognize and commend exceptional efforts among GHHN members. Awards are made to projects and organizations that exemplify creativity and professional vision resulting in a contribution to the preservation and interpretation of the historic scene, material culture and diversity of the region.
Has your site taken a new direction with major re-interpretation, historic preservation, or innovative audience outreach? Please let
us know in a nomination describing your project (completed within 18 months: October 2012 - March 2014).
The 2014 Greater Hudson Heritage Network Awards For Excellence will be presented at our 2014 Annual Meeting on Friday, March 21, 2014 at Marist College in Poughkeepsie.
You've got to be in it to win it!
Click HERE for instructions and a nomination form.
Interested in hosting the next
Showcase your site to other in the heritage community!
Research Grants Available!
The Archives Partnership Trust and the New York State Archives announce the availability of awards for applicants to pursue research using the New York State Archives. The Larry J. Hackman Research Residency program is
intended to support product-related research in such areas as history,law, public policy, geography, and culture by covering research expenses.
Award amounts range from $100 to $4,500.
Academic and public historians, graduate students, independent researchers and writers, and primary and secondary school teachers are encouraged to apply. Projects involving alternative uses of the State Archives, such as background research for multimedia projects, exhibits, documentary films, and historical novels, are eligible. The topic or area of study must draw, at least in part, on the holdings of the New York State Archives.
Information on the 2014 Larry J. Hackman Research Residency Program is available online here or by contacting the Archives Partnership Trust, Cultural Education Center, Suite 9C49, Albany, New York 12230; (518) 473 7091; or at [email protected]
Deadline for receipt of application: January 15, 2014
Your Clients are looking for you!
Help them find you through the GHHN Consultant Registry!
Every day we receive calls from our members looking for specialty resources for specific projects, ranging from architects to development professionals to conservators. GHHN has created a Consultant Registry to aid in your quest for professional help. Consultants who are listed with this site were carefully screened prior to acceptance; however, inclusion on this site is not an endorsement of the quality of work of any individual or business.
To look for a specific consultant, visit our website and click on the Resources tab to find the Consultant Registry. Here you will find specialists ready to help. Are you a professional who is not included in the Consultant Registry? Don't miss out on this great opportunity to advertise your services and expertise. Contact us today for more information on how to be listed.
The Museums for America (MFA) program supports projects that strengthen the ability of an individual museum to serve its public.

MFA grants support activities that strengthen museums as active resources for lifelong learning, as important institutions in the establishment of livable communities, and as good stewards of the nation's collections. MFA grants can fund both new and ongoing museum activities and programs. Examples include planning, managing and conserving collections, improving public access, training, conducting programmatic research, school and public programming, producing exhibitions, and integrating new or upgraded technologies into your operations. For more information on the grant, please click here.
Grant deadline: December 2
Exciting Opportunity for Heritage Organizations & Social Studies Teachers to come together!
GHHN and the Hudson Valley DHP will be at the Westchester Lower Hudson Council for the Social Studies on December 6 at the Renaissance Westchester Hotel in West Harrison.This year's theme is "Change: The Constant in History" and non-teachers have been invited to attend the local history sessions. This is a great opportunity to meet local teachers and to cultivate a strong partnership between historical organizations and schools. Interested parties should email Peter Feinman at
Letters About Literature Contest
Letters About Literature is a reading and writing contest sponsored by the Center for the Book in the Library of Congress for students in grades
4-12. Students are asked to read a book, poem or speech and write to that author (living or dead) about how the book affected them personally. Letters are judged on state and national levels. Tens of thousands of students from across the country enter Letters About Literature each year. Know a student in grades 4-12? They are eligible to enter the Letters About Literature reading and writing contest. Read on for the Contest
Rules and Guidelines.
Connect With Us

Save a stamp!
--
it's quick and easy!
Save-the-Date!
2014 Annual Meeting
The Annual Meeting will be held March 21, 2014
at Marist College. This year's theme is 'Techistory: Blending Technology and History to Reach New Audiences". The Annual Meeting is
presented in partnership with the
Sound and Story Project of the Hudson Valley, the Hudson River Valley Institute, Southeastern NY Library Resources Council and funded by the Institute of Museum and Library Services.
A call for presenters will be going out shortly!
WEBINAR SERIES TWO:
ENVIRONMENTAL MONITORING
AND CONTROL
Space is filling up fast! Register Today!
Museums, libraries, and archives have long been without adequate tools and procedures for assessing and managing collection storage and display environments. Grant funds will be used to purchase environmental monitors for FREE lending to five organizations to sign up and attend all four webinars in the sereis. The Image Permanence Institute (IPI) has developed and tested the PEM2 Monitor, which is an innovative tool for environmental monitoring and data analysis. The workshop also includes training with the PEM2 Environmental Monitors which will be lent out to participants who request the equipment. *In order to be eligible to receive one of the PEM2 Environmental Monitors, a participant MUST attend all 4 of the webinars in this series.
All Webinars Only $10 Each!
Presenter: Rachael Arenstein, AM Art Conservation
All webinars in this series are from 1PM - 3PM
Webinar 2C- November 13, 2013: Using the PEM2 and its Software for Monitoring the Enviroment
Webinar 2D- December 10, 2013:
Sustainable Practices for Managing the Environment
Let's Talk About...Collection Management Policies
All collecting institutions are driven by a guiding mission and strategic goals. Collections Management Policies reinforce these goal
s and guide the institution in all aspects of caring for collections.
All staff can have a role to play in the process of writing and reviewing these policies; in fact, the most successful policies will include staff involvement at all levels. GHHN and the Hudson Valley DHP invite you to join DHP Team Archivist Mindy Gordon on November 19 from 10:00 AM - 1:00 PM at Boscobel to learn more about these important policies that should be in place at your organization.This half-day workshop will highlight the policies which are most crucial to daily collections care including acquisitions, reference and access, preservation and deaccession/disposal. Space is limited--register today!
GHHN Members: $10.00
Non-Members: $15.00
Registration fee includes informational packet and a light morning breakfast.
This program is made possible with funds from the Documentary Heritage Program of the New York State Archives, a program of the New York State Education Department and Greater Hudson Heritage Network
Part Two: Conservation Treatment
Conservation treatment seeks to remedy the weaknesses inherent in book materials and
structures, as well as damage caused by handling, by accident or disaster, or by exposure to poor environmental conditions. Although som
e trade binders also repair books, trained conservators are aware of both the physical and chemical natures of historic books and of the many materials available to treat them. They are able to choose stable repair materials and appropriate techniques that will not cause further harm in the future
. They also reuse the original materials whenever possible, and strive to make their treatments reversible. When seeking treatment for a rare or valuable book in the United States, it is always a good idea to seek out a professional conservator who is listed through the American Institute for Conservation (AIC).
Book treatment often involves many steps and takes many hours to complete, but different condition problems create different treatment scenarios.
by Shilo Kennedy, Sound and Story
From library backyards to the display floors of local businesses, The Sound and Story Cube Crew has been busy collecting stories in varied locations throughout the Hudson Valley. Over 80 community members have recorded their memories. We've heard stories of friendship, romance, courage and loss from people as young as 11 and as old as 94. Stories from these interviews will become a part of
A Year of Sounds and Stories, a regional story campaign beginning January 1, 2014.
The Cube takes the recording of a personal interview and makes it an event the community can celebrate together. As Brian Jennings of the Nyack Library says "It's like getting an instant oral history project!" We're hoping to reach 100 stories after our last stop at the New Rochelle Public Library from November 13-18, 2013. Call (914) 813-3706 to schedule a session to tell your New Rochelle story.
For more information about The Cube and A Year of Sounds and Stories,
sign up for Sound and Story's newsletter at
soundandstory.org
.
The DHP and Conservation Treatment Grants
Greater Hudson Heritage Network and the Hudson Valley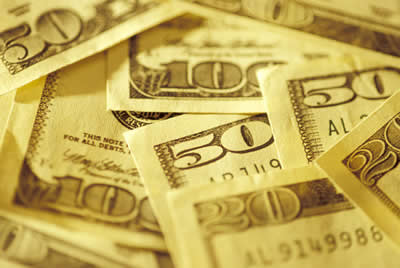 Documentary Heritage Program (DHP) invite you to join us as we discuss these two great grant opportunities. This informal and informational session held at the Harness Racing Museum & Hall of Fame in Goshen, will discuss the DHP and the GHHN Conservation Treatment grants and provide tips and techniques for writing great grant applications. We hope to see you there!
Monday, December 16, 2013
10:00 AM - 1:00 PM
Harness Racing Museum & Hall of Fame
Goshen, NY
Space is limited! Sign up today!
GHHN members: $10.00
Non-members: $15.00
Fee includes information packet and a light morning breakfast
This program is made possible with funds from the Documentary Heritage Program of the New York State Archives, a program of the New York State Education Department; Conservation Treatment Grant Program is made possible with funds from the New York State Council on the Arts; and the Greater Hudson Heritage Network.
Calligrapher Wanted!
Calligrapher wanted to update an important family tree. Interested parties should contact Mary Ann Van
Oppose devastating cuts to the National Endowment for the Humanities!
Now that the government shutdown is over and Congress is beginning new budget negotiations, the proposed 49 percent cut to the National Endowment for the Humanities is back on the table.
We need you, your friends, and your colleagues to send messages in support of renewed investments in the humanities. Thousands of messages from advocates helped to put the proposed cuts on hold this summer, and by sending this new message, you can oppose the cuts and help restore NEH's critical support for the humanities. Lend your name to the effort by sending a message to your elected representatives.
Send a message now to your representative and let them know you oppose cuts to the National Endowment for the Humanities.
As seen in the New York Times
Two articles in the NY Times caught our eye recently and we want to share them with you. The first, Welcoming Art Lovers With Disabilities, describing the many different ways that museums around the country are reaching out to visitors who have disabilities.
The second, A Trophy Thief Goes for the Gold, covers a rash of thefts in past 18 months--including the theft at the Harness Racing Museum & Hall of Fame in Goshen.
DECEMBER 28, 1986
Is There Such a Thing as An Ordinary Day?
A Challenge/Plea from
Gene Weingarten, The Washington Post
I am writing a book about a single day in American history, a date I chose at random by drawing numbers out of a hat. My working thesis is that life is an endless, fascinating drama, and that if one digs deeply enough into any single day - the basic, irreducible unit of human existence - one will come up with a rich and textured story with interlacing, universal themes. The publisher is Penguin, and the book (tentatively titled "One Day") is scheduled for release in 2016. That's my random day, above. It's the Sunday between Christmas and New Years in the year of Challenger and Chernobyl. To help build this book, I'm hoping to borrow your skills, your experience, your resources, your intuition . . . and your generosity. So far, I've found many interesting, dramatic events from December 28th, 1986: lurid murders, celebrity deaths (John D. MacDonald, for example), devastating accidents, advances in technology, and so forth. But mostly these have been matters that somehow found their way into the news or other easily searchable public

records, or turns up in a Google hit when searching the date. What I am seeking now are more
elusive stories, harder-to-find events and anecdotes from private lives that had intense meaning or resonance within those lives, or were portentous of larger events to come. Or other sorts of events - within the business world, or in the military, for example - that didn't make the news.