Westport River Watershed Alliance
River News - May, 2013
WRWA's Mission:
to restore, protect, celebrate and sustain the natural resources of the Westport River watershed
From the Executive Director - Matt Patrick
Greetings everyone! Hope you are getting a chance to enjoy these wonderful but sometimes elusive spring days interspersed with our typical coastal non-spring days which make the good days more enjoyable. With all the events that we are promoting in this issue of River News, you would think that's all we do. So a brief synopsis of our projects is in order.
The second phase of the Middle School rain garden/storm water run-off project will begin in July
The Horsley Witten modeling study of the sources of fecal coliform that close much of the upper West Branch to shell fishing has been completed. We need to confirm the predictions of the computer model with actual testing, meet with the community to give them our findings, get their feedback and then come up with specific remedies that we all can agree upon. We have collaborated with the Town to write a proposal to fund the testing and are awaiting word from the Commonwealth.
It seems like there is always a new threat to the watershed. This new one is the proposed capping of the Cecil Smith Landfill which happens to be in the very northern portion of our watershed in Dartmouth at the head of the Shingle island River. You would normally think capping a landfill is a good thing but they want to increase the height of it with low-level contaminated fill to a point where it is 65 feet high over 23 acres. We are joining with residents of both towns to fight this capping project. and get DEP to require monitoring wells not only to protect the head waters of the Westport River but also the municipal wells in the area.
The new culvert connecting the river to Cockeast Pond is working well with more herring going through it than in recent years. Thanks to Westport Fish Commissioners: David Bates, Peter Kastner, George Yeomans for organizing volunteers to count fish going through the runs. Tara Martin, our Conservation Commission Agent, put on her waders and bravely walked through it to ensure it was clear of debris. That's going above and beyond the call.
We are getting things in place for the Hix Bridge rubble removal project. Retired EPA scientist Ken Perez, has designed an experiment that will bolster our case for State funding. One of Westport's knowledgeable shell fishermen, Crab Manchester, is ably assisting in the effort.
In early February there were 7 applications for the new Community Septic Management Program low interest loans administered by the Board of Health. We are hoping to get the BOH to recognize that this program can be used to encourage denitrifying septic systems and composting toilets.
Call me with any questions: 508-636-3016.
Small Friend Makes Big Difference
To celebrate Earth Day, second grader, Kassidy Cabral wanted to make a difference in her neighborhood. With the help of her grandfather Glenn Masse they decided to clean the stream in their neighborhood.
The Westport River Watershed Alliance helped their effort with the disposal of their collected debris: 6 tires, a cooler overflowing with trash, an old vinyl swimming pool, various broken wire frames and lots of bottles. Thank you Kassidy for making the earth more beautiful.
Glenn Masse and Kassidy Cabral do their part to clean up the watershed
.
Westport River Watershed Ride

Two different rides to choose - 46 or 23 miles

Date:

Saturday, June 8, 2013
Place: Buzzards Bay Brewery, 98 Horseneck Road, Westport
Time: Start 7 to 9 a.m. (estimate 3.5 hours to complete the course at an average 15 mph.)
Here is a chance to have a really good time with your friends and raise some money to protect and preserve the Westport River watershed. This is not an easy course with several steep hills. You would do well to get some friends and get into shape with a few practice rides. The 23 mile course will be a little less hilly.
The Westport River Watershed Ride will begin and end at the Brewery. There will be two courses: a 46 mile ride and a 23 mile ride. It's $60 for nonmembers and $50 for members the day of the ride and of course all of the bucolic Westport scenery, along with the beer, is free. Save $10 by registering early. At the end there will be a "Wait, Wait, Don't Tell Me" NPR kind of quiz (after a few beers) with prizes for those who can get 2 out of 3 questions right.
Put together a team of five or more and each team member will get a free membership to WRWA. Children 12 and under, ride for free when accompanied by an adult.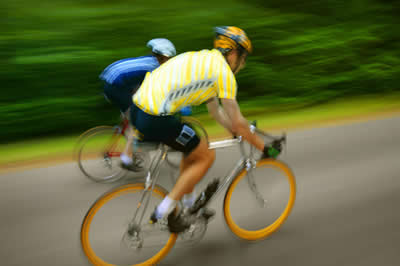 Volunteers Wanted

We still need volunteers to help with the bike ride. We need people to man a rest stop, people to help direct parking and people to stand along the course to make sure bike riders are on the right course. All volunteers will get lunch, a t-shirt and a patch. Please send Matt an email address if you have some time Saturday, June 8
th
anytime between 7AM and 12 PM at
director@wrwa.com
WRWA hosts Russ Cohen professional environmentalist and wild foods enthusiast
Wild Edibles Walk and Tasting
Explore the watershed's coastal area and collect edible plants and "goodies" for a lunchtime feast. Join Russ Cohen, accomplished well-known woodland forager, on Sunday, June 23rd from 9 am through lunch. Participants should meet at 9:00am at the WRWA office, 1151 Main Rd. in Westport where they will carpool to the site. Dress appropriately for hiking wooded trails and rocky shoreline. The walk offers a diverse sampling of wild edibles on beautiful, scenic property owned privately and by The Trustees for Reservations.
The program fee is $25 for WRWA members, and $30 for nonmembers. To reserve a place call 508-636-3016 or
click here to register on line at www.westportwatershed.org
. Space is limited and reservations are required.
Christopher Hartnett
WRWA
Merit Award Winners Announced
Christopher Hartnett

and Katherine Cummings
The Westport River Watershed Alliance (WRWA) offers two yearly $500 merit awards for graduating seniors living in the watershed. The merit award offers an opportunity for us to honor two students who have demonstrated their concern to protect our watershed environment.This year's merit award winners are, from Westport High School, Christopher Hartnett and from Bristol County Agricultural High School, Katherine Cummings.
Katherine Cummings
The winners truly exhibit a deep concern for the state of our global environment. Each student offers great hope for the future health of our planet. The Westport River Watershed Alliance Merit Award was created to celebrate the lives of William and Ruth Heath and Margo C. Boote.William and Ruth Heath were committed to environmental issues and protection of the natural world, as well as to social justice and global peace and harmony. Margo C. Boote was very involved in her community and the world around her.She not only portrayed an active commitment to the environmental mission in her actions, but also had a deep spiritual connection with the environment as was shown in her poetry.
River Day

Mark your calendars for June 22 River Day 2013

Head of Westport Landing 10 am - 3 pm

River Day is the Westport River Watershed Alliance's FREE family fun day to celebrate the River. River Day offers many activities and staged performances. You can even paddle up the river from Hix Bridge landing and enjoy all of the activities, especially the Live Raptor Show. Here is the schedule.

9:00 Paddlers' registration Hix Bridge Landing

10:00 Paddlers take off for the Head Landing

10:00 River Day exhibits and activities open at the Head Landing

11:00 Live Birds of Prey Raptor Show on stage

Noon Poster awards for Westport Elementary School winners and special recognition

12:30 Spindle Rock River Rats on-stage playing bluegrass tunes

1:30 -3:00 The Basics The band is made up of musicians from Swansea, Somerset,
Fall River and New Bedford. This very versatile group of six play rock and roll from
the 60"s, 70's and 80"s. Instrumentation: drums, rhythm guitar, lead guitar, bass guitar,
keyboards and one musician doubles on trumpet, congas and guitar.

On-going throughout the day: Fish t-shirt printing, Face painting, Small boat (<6")
building and racing, Stilt building, Salt art, Environmental exhibits, May-pole dancing,
food, and fabulous fun.

To register for the paddle, to learn more, or to volunteer visit:
www.westportwatershed.org
Photo Contest
Deadline June 1, 2013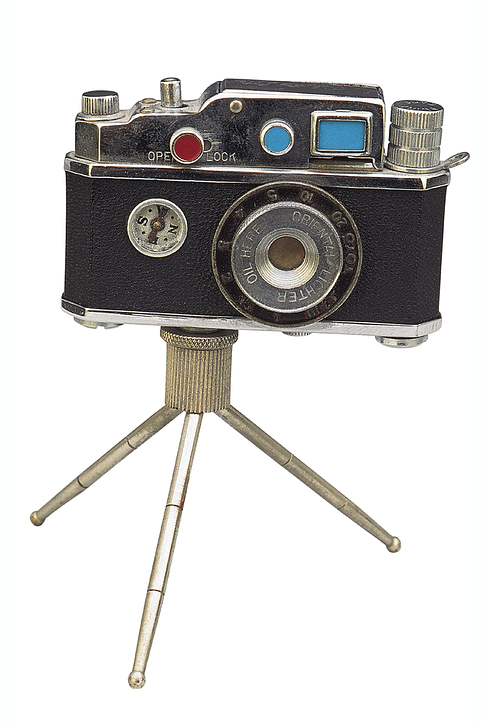 The Westport River Watershed Alliance is sponsoring a photo contest and is seeking photographers who love the river and the natural world. All entries will be judged and put on display at WRWA's River Day Festival, Saturday, June 22, at the Head of Westport Landing. Prizes will be awarded for the following categories: Adult, and Junior (grades 1-12).
All entries must be submitted hard copy and digital format to WRWA. Email JPG format images to water@wrwa.com by June 1, 2013. Each entry must also be printed and matted as an 8"x10" and mailed or dropped off at the WRWA office with Attn: Photo Contest, to 1151 Main Road, PO Box 3427 Westport 02790 on or before June 1. For photos to be used by WRWA, Entries should be 300 dpi or greater - email file sizes should be 1 MB or greater.
Each photo entry must be ready for display entry and labeled on the back with the photo's title, name of the contestant, address, phone number and entry class. In addition a 3×5 card must accompany each entry with the title, name of photographer, and entry category.
While reasonable care will be taken, WRWA will not be responsible for lost, stolen or damaged photographs. Contestants must pick up their photographs at River Day or at the office before July 1.
With permission of the photographer, WRWA reserves the right to use photographs in any published materials with credit given to the photographer whenever possible.
Days of Old When Rum Was Gold

The WRWA 2013 Summer Gala - "Days of Old When Rum Was Gold"
Saturday August 10, 2013

Held at the entrance to the Westport Harbor AKA The Devils Pocket on the former Charlton Estate.

Make Reservations online today:

* To be listed as a sponsor in the event invitation, please reserve by June 1, 2013

Click here for tickets and sponsor opportunities.
Summer Programs for Kids
Many Thanks to Supporters


Sponsor
Sponsor
Sponsor
Sponsor
Sponsor
Sponsor
Sponsor