Greetings!
We are delighted to present you with the current issue of Iran Update, a publication of International Solidarity for Democratic Change in Iran (ISDCI). You can see ISDCI's latest events on our website at: International Conferences
Political prisoners abuses continue at prisons throughout Iran
NCRI

The abuse and denial of medical treatment of political prisoners is continuing across Iran, according to the latest reports from within the regime.

Prisoner Asghar Ghatan has been prevented from receiving treatment for cancer, amid widespread claims that officials have begun replacing executions with the slow torturing to death of political prisoners...
Read On
Here's how Iran censors the Internet
Washington Post

Little is known about Iran's censorship system because Iranian citizens who probe the network from inside the country risk reprisals from the government. But earlier this year, two anonymous Iranians teamed up with Alex Halderman, a computer science professor at the University of Michigan, to conduct one of the first systematic studies of Iranian Internet censorship to be published outside Iran...
Read On
Iran continues 'illegal coercion' and detention of ship, India fumes
Times of India

Refusing to buy Tehran's contention that the Indian oil tanker it detained was causing pollution, India has told Iran that it had no business to force the ship into entering Iranian waters. Confirming that there was continuing "illegal coercion'' by Iranian Revolutionary Guard Corps (IRGC) in holding back the ship in Iranian waters..
Read On
More than a third of Iran's total imports are smuggled
NCRI

The value of goods and currency smuggled into Iran each year has now soared to $19 billion, according to a report from the regime's finance ministry..Read On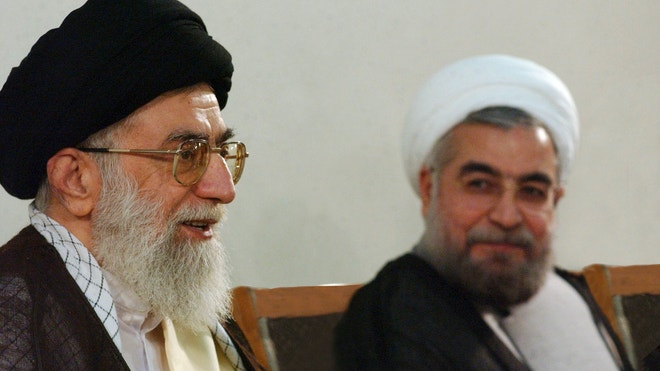 Rouhani's Cabinet Appointments Belie His Moderate Image
Huff Post

As with Rouhani's election and the content of his first speech as president, his cabinet picks have proven to be a source of excessive optimism in the world media. These reactions are only applauding imagined progress, while also ignoring obvious indicators that their optimism is misguided..
Read On
The 1988 Iran Massacre: An untold Tragedy
NCRI

This summer marks the 25th anniversary of the 1988 Iran Massacre, one of the darkest, most heinous mass killings in recent history.

As the Iran Iraq war was coming to a hostile end, the largest political massacre in the history of Iran was just beginning. In July 1988, prisons across Iran locked their doors, cancelled all visitation and privileges and ended all trips to the infirmary - beginning the tragic movement of the Ayatollah to eliminate every individual who had expressed adherence to the People's Mojahedin Organization of Iran (PMOI/MEK)...Read On
Click to Sign The Petition - Massacre of 30,000 political prisoners in Iran
FAC-NCRI

The United Nations form an investigation commission about the massacre of 30,000 political prisoners in Iran in 1988.
Parliaments in democratic countries recognize 1988 massacre as crimes against humanity and genocide by adopting a resolutions...Click to Sign
Thank you for your reading Iran Update. We welcome your comments.
Sincerely,
ISDCI News Group