Greetings!
We are delighted to present you with the current issue of Iran Update, a publication of International Solidarity for Democratic Change in Iran (ISDCI). You can see ISDCI's latest events on our website at: International Conferences
Chairman Royce, Ranking Member Engel Applaud House Passage of Bipartisan "Nuclear Iran Prevention Act"

US Congress Foreign Affairs Committee

Chairman Royce on the bill's passage: "Iran may have a new president, but its march toward a nuclear program continues. The economic and political pressure on Tehran must be ratcheted-up. Today the House took a critical step toward crippling this regime to prevent a nuclear Iran and the dire security consequences."

Ranking Member Engel: "Congressional efforts to impose new sanctions should not be based on the Iranian political calendar. Today's vote illustrates that the paramount consideration of the Congress is the Iranian nuclear clock...
Read On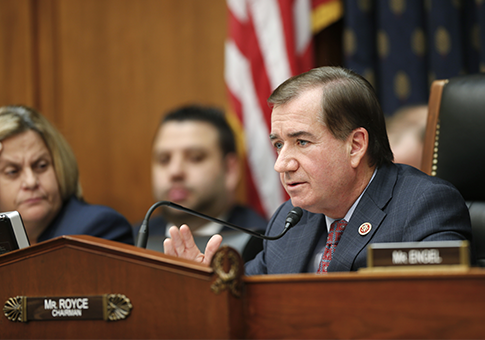 The chairman of the House Foreign Affairs Committee chastised Iran Lobby firm, NIAC


Washington Free Beacon

The chairman of the House Foreign Affairs Committee chastised a self-described representative of the National Iranian American Council (NIAC) on Capitol Hill Tuesday for disseminating Iranian "propaganda."..Read On

Additional Reading on Iranian Regime Lobby in Washington, NIAC: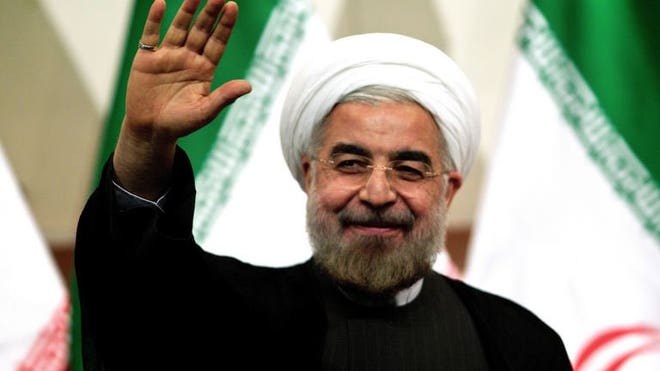 Israeli 'wound' must be cleansed: Iran's Rowhani
AFP

Iran's president-elect Hassan Rowhani said on Friday Israel was a foreign body that must be removed, and also cast doubt on efforts to revive peace talks with the Palestinians.

"The Zionist regime is a wound inflicted for years on the body of the Muslim world that must be cleansed," Rowhani told reporters attending annual Quds Day rallies, in remarks reported by media...Read On
The More Things Change, the More They Remain the Same
Roll Call

There was Hashemi Rafsanjani, then Mohammad Khatami, then Mahmoud Ahmadinejad, and now Hassan Rouhani - but looming over them all has been the all-powerful Supreme Leader Ayatollah Ali Khamenei.

Different names, different personalities, different styles - but one thing in common: They are ultimately subservient to the wishes of the supreme leader.

...Read On
No Optimism on Iran
Twonhall

Rouhani has become a favorite "moderate" with much of the Western media, with The New York Times gushing in a recent headline: "President-Elect Stirs Optimism in Iran and West." But such optimism defies history.
Rouhani is not a new figure on the Iranian scene. He has served at the highest levels of the Islamic regime for decades. For 16 years, he served as secretary of Iran's Supreme National Security Council, the chief body responsible for foreign policy and national security, and was deputy commander in chief of the regime's defense forces for three years prior to that....Read On
Iran: Khamenei's new fatwas are aimed at intensifying crackdown
NCRI

The First Committee considers all disarmament and international security matters, cooperation in the maintenance of international peace and security, as well as principles governing disarmament and the regulation of armaments

...Read On
Thank you for your reading Iran Update. We welcome your comments.
Sincerely,
ISDCI News Group