Greetings!
We are delighted to present you with the current issue of Iran Update, a publication of International Solidarity for Democratic Change in Iran (ISDCI). You can see ISDCI's latest events on our website at: International Conferences

Hasan Rowhani is no moderate on Iran's nuclear weapons program

Fox News

Within days of Hasan Rowhani's election as Iran's president, the White House and several European governments were already ecstatic at the possibility of resuming negotiations over Tehran's nuclear-weapons program. Read On...

Hassan Rowhani in 2006: How we duped the West


The Telegraph - Published March 2006

This article published by The Telegraph in March 2006 can tell what Iran's President-elect Hassan Rowhani is really all about. Far from being a moderate, he tells how he helped the regime take advantage of talks with Britain, France and Germany to forge ahead with its secret atomic program. Read On..
Iran's Rohani tied to AMIA 1994 bombing

The Jerusalem Post

Indictment by Argentine government investigating bombing says Iranian president connected to decision to launch attack. Read On...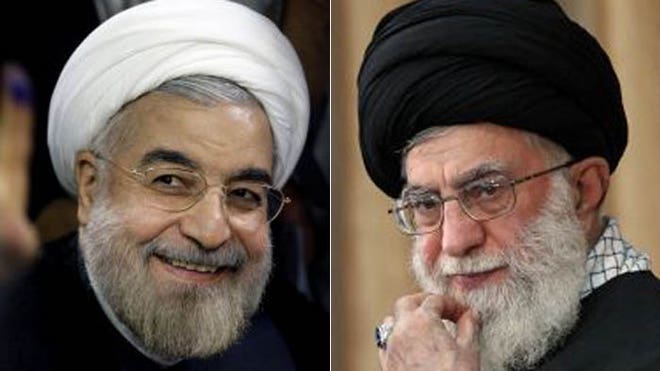 Iranian president-elect Hasan Rowhani's record at odds with 'moderate' label

Fox News

The winner in Iran's presidential election has been labeled a "moderate," but his record of working closely with the nation's religious leaders - particularly on thwarting international weapons inspections - leaves scant hope for a thaw in the Islamic Republic's relations with the West, according to experts. Read On...

Damning Suicide Note to Iran's New Prez
The New York Post

Did the eldest son of Iran's President-elect Hassan Rouhani kill himself to protest the "hypocrisy" of his father and the regime he serves? Read On...

Iranian Soccer Fans Turn Victory Parade into Anti-regime Demonstration

Stop Fundamentalism

Soccer fans took to the streets of Tehran and other Iranian cities last night, following Iran's 1-0 win against South Korea during qualifying matches for the 2014World Cup in Brazil. But soon after the parade began, chants of 'down with dictator' and other anti-regime slogans started to overshadow the victory screams of young people swarming the streets. Read On...

Thank you for your reading Iran Update. We welcome your comments.
Sincerely,
ISDCI News Group