Greetings!
We are delighted to present you with the current issue of Iran Update, a publication of International Solidarity for Democratic Change in Iran (ISDCI). You can see ISDCI's latest events on our website at: International Conferences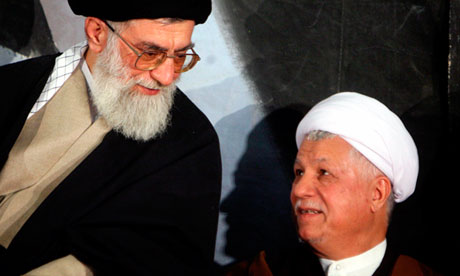 Obama's Iran Plan: Time for Next Phase
The Washington Post

President Obama has said the United States won't tolerate Iran developing a nuclear weapon, and his administration has imposed tough economic sanctions. It has responded with great patience to the perpetual failure of negotiations, most recently taking a wait-and-see approach pending the June 14 vote. Now that some sort of victory for Mr. Khamenei seems predetermined, it's time to start planning for the next phase. Read On...

Two Bombing Suspects Run for President

The Atlantic

After disqualifying a number of presidential candidates from the June 14 elections, Iran's Guardian Council has pared the list down to eight. Remarkably, two of the remaining candidates -- Mohsen Rezai and Ali Akbar Velayati -- are suspects in the 1994 bombing of the Argentina Israelite Mutual Association (AMIA) headquarters in Buenos Aires that killed 85 and wounded 300. Read On...

Iran: 30 prisoners at Ghezel Hessar awaiting execution
NCRI
Guards at Iran's largest prison have transferred 30 men into solitary confinement to await execution, reports revealed today. Read On...

Thank you for your reading Iran Update. We welcome your comments.
Sincerely,
ISDCI News Group