Greetings!
We are delighted to present you with the current issue of Iran Update, a publication of International Solidarity for Democratic Change in Iran (ISDCI). You can see ISDCI's latest events on our website at: International Conferences
WT Embassy Row: Prison camp Liberty

The Washington Times

Iranian dissidents in the U.S. are preparing for the Persian New Year with a major push in Washington for the removal of the brutal, theocratic regime in Iran and for the relocation of 3,000 Iranian refugees confined to a squalid camp in Iraq where they are targeted by pro-Iranian terrorists. Read On...

Maryam Rajavi calls for immediate return of Liberty residents to Ashraf

Maryam-Rajavi.Com
President-elect of the Iranian Resistance, Mrs. Maryam Rajavi, extended her condolences to the family, friends and colleagues of Hamid Rabi. Read On...
Time to save Iranian exiles in Iraq before more lives are wasted

UPI
The international community should act to prevent a catastrophe and ensure that the story of the residents of Liberty does not go down as tragedy. Read On...
Camp Liberty: Is the United Nations blind?

NCRI
"Martin Kobler wouldn't go to the camp and said there is no security" Read On...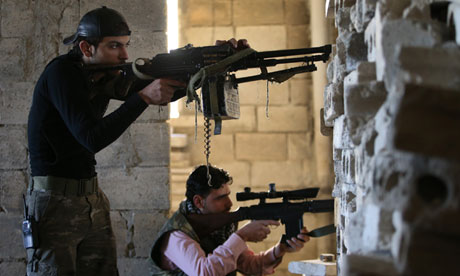 Iran and Hezbollah 'have built 50,000-strong force to help Syrian regime'

The Guardian
Iran and Hezbollah have built a 50,000-strong parallel force in Syria to help prolong the life of the Assad regime. Read On...
Thank you for your reading Iran Update. We welcome your comments.
Sincerely,
ISDCI News Group