Director's Letter
A few weeks ago, we announced that the DIA would contribute $100 million over twenty years to a fund designated to help the City of Detroit pensions. These funds will be added to $370 million provided by ten foundations, as well as a similar sum from the state. Anyone following this closely would have seen that we were already on record as thinking such a goal unfeasible. Obviously we changed our thinking, but there is no doubt in anyone's mind that this is going to be a real stretch on top of the regular fundraising we do each year for operations ($10 million), as well as meeting our goal to establish an unrestricted operating endowment (totaling $400 million) adequate to support the museum without the need for public money. Should we achieve the latter goal, the DIA will be free of the perils that come with politically connected funds that, themselves, are at the mercy of the regional economy.
The central benefit of this deal for the DIA--and it is a huge one--lies in the fact that the museum will once again own the collection. This is not, as some have claimed, the "privatization" of the collection by wealthy patrons. It is actually a normalization of things; bringing the DIA into line with the great majority of U.S. museums, from the giant Metropolitan Museum of Art in New York to, say, the medium-sized Joslyn Art Museum in Omaha, to the most modest collection (pick one yourself). Reading the documents, correspondence, and minutes that surround the 1919 transfer of the museum and collection from private hands to the city of Detroit, it is as clear as day that the trustees at the time thought they were handing over an institution to be held as a public trust and not as an asset available for liquidation in tough times. Indeed, not the smallest irony in all this is that, after several decades of financial struggle by the Detroit Museum of Art, the trustees felt that, by transferring the museum to a thriving city, they were safeguarding the future. There was not even a whisper of a suggestion in the Great Depression that the art be sold. Nor in subsequent crises (the 1970s and 1990s) was there any substantive talk of selling art. But since the late '80s, with several waves of art sale booms, that has all changed. Works of art are constantly headline news, not as extraordinary objects made by unusually perceptive and skillful people but as huge chunks of money put down by individuals of unimaginable wealth for whom these high prices are an advertisement for their financial status.
If this deal goes through--and there are a number of hurdles yet to overcome--it is possible to imagine a time when, protected from the specter of city ownership, immune from the winds of politics, the DIA will be in full possession of its future. This will not, in any way, alter the museums commitment to our public, wherever they live. We will remain a public trust, ultimately judged by how well we serve our audience in the cause of making art both alive and relevant to their daily lives while, at the same time, being something very special.

Graham W. J. Beal
Back to top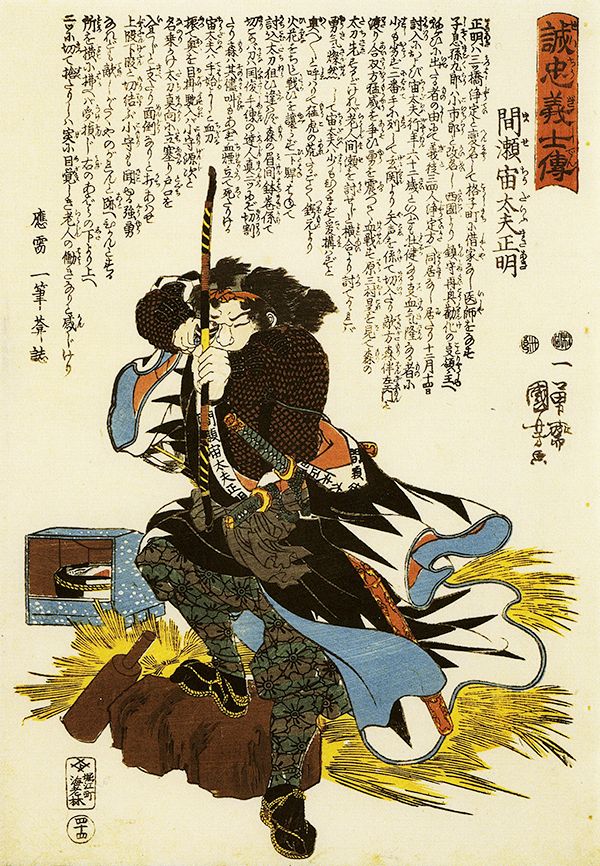 Exhibitions
Samurai
Beyond the Sword
March 9-June 1
Special Exhibition Galleries: South
There is more to the legendary Japanese samurai than meets the eye--yes, a revered warrior, but also an individual engaged in the cultural, spiritual, and art worlds of his time, the relatively peaceful Edo period (1603-1868). This exhibition explores both sides of the samurai through more than 125 works of art ranging from menacing suits of armor and meticulously crafted sword blades to exquisitely painted scenes of nature and finely crafted tea ceremony objects.
The samurai were swords for hire in the service of Japan's nobility. They underwent intense military training for years to wield a sword with unwavering focus and respect--no excessive movements or thoughtless maneuvers. They were also expected to be patrons of the arts, if not practitioners themselves, becoming sophisticated artists and scholars immersed in literature and painting. Often their weapons were embellished with artistic, literary, and spiritual symbols, illustrating the integration of samurai values.
An array of related programs is scheduled, including a Japanese tea ceremony, bunraku-inspired puppets, performances on traditional Japanese instruments, and a number of films at the Detroit Film Theatre.
Members see the exhibition free and first. Member preview days are Friday, March 7, from 9 a.m. to 10 p.m. and Saturday, March 8, 10 a.m.to 5 p.m. Members-only lectures, featuring noted experts in the field, are scheduled Friday, March 7, at 5 p.m., and Saturday, March 8, at 1:30 p.m. in the DFT auditorium. Reservations for complimentary timed tickets are necessary and available by calling the Membership Helpline, 313.833.7971, or online. There is no handling charges when ordering member tickets.
Tickets for the general public are $16 for adults and $8 for ages 6-17. Group tickets (15+) are $12 per ticket. Purchase at the DIA Box Office, dia.org, or 313.833.4005. A $3.50 charge applies to nonmember tickets not purchased at the DIA. Tickets are timed, and advance purchase is recommended.
Above: Chudayu Aiming with Deadly Precision, 1848; woodblock; Ichiyusai Kuniyoshi, Japanese. Courtesy of a private collection
This exhibition is organized by the Detroit Institute of Arts, based on the original exhibition Lethal Beauty, curated by Dr. Andreas Marks for the Clark Center for Japanese Art and Culture, with tour organized by International Arts & Artists, Washington, DC.
In Detroit, the exhibition is generously supported by Toyota, DENSO International America, Inc., E. Rhodes and Leona B. Carpenter Foundation, and Yazaki North America, Inc.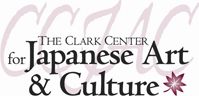 Back to top
Let Me Show You What I Saw
American Views on City and Country, 1912-1963
Schwartz Galleries of Prints and Drawings
Through June 29
| | |
| --- | --- |
| | |
| Starlit Woods, 1917, watercolor over charcoal; Starlit Woods, Charles Burchfield, 1917. Detroit Institute of Arts, Bequest of the Shirley A. Mopper Trust in memory of her husband Dr. Coleman Mopper | |
Charles Burchfield had an unusual habit of reworking scenes decades after he started them. "I like to be able to advance and retreat just like a man writing a book," Burchfield stated in an oral history on file with the Smithsonian Institution's Archives of American Art. "I doubt that very few of them ever sit down and leave a paragraph as it first comes into their head. They work over it, delete things, and add things. Well, I feel that I like to do that just as they do."
His working method is evident in In a Desert House and Starlit Woods, both part of this exhibition. The two watercolors are made on several joined sheets of paper that expand each composition. In a Desert House bears two dates: 1918 when it was first finished and 1939 when Burchfield altered the entire right third of the image. The two pieces of paper are joined so skillfully along the vertical frame of the window that they are difficult to see. He beveled the edges of the adjoining sheets to make smoother seams and reworked views into totally new, larger scenes. It was also not uncommon for him to cut away unsatisfactory parts of a picture and replace them with preferred elements.
Starlit Woods is made up of five joined sheets of paper. It bears only one date, Feb. 25, 1917, which suggests the many intriguing changes occurred on the same day. Interestingly, much of the sky that appears on the outer joined sheets is not painted in brushstrokes that follow the direction of those in the central area of the image. Nor do they conform in color to those parts of the central image they were clearly meant to adjoin. Burchfield, an articulate writer, explained that he felt changing his images at any time he wished was an appropriate action since his work was a reflection of his sensibilities. "Oh, so many of my pictures . . . I think I know what I want to do but, when I put it down it's not right, and it's got to be changed. I have to find out where the idea wants to go."
This exhibition, organized by the Detroit Institute of Arts, is free with museum admission.
Back to top
Foto Europa, 1850 to the Present
American Views on City and Country, 1912-1963
Albert and Peggy de Salle Gallery of Photography
Through April 27
| | |
| --- | --- |
| | |
| Untitled (Self Portrait), 1920-30, gelatin silver print; Hannah Höch, German. Founders Society Purchase, Albert and Peggy de Salle Charitable Trust, DeRoy Testamentary Foundation Acquisition Fund, and Hal H. Smith Fund | |
A selfie may be the hot new thing to do with your cell phone camera, but photographic self-portraiture is as old as the medium itself. In October 1839, only two months after Daguerre announced his invention of a photographic method, a young Philadelphian, Robert Cornelius, took a head-and-shoulders self-portrait using a box fitted with a lens from an opera glass. Taken behind the family's lamp and chandelier store, it is the oldest known American portrait photo.
As made clear in this exhibition, nearly one hundred years later photography had gone well past the days of the daguerreotype, which had required a long exposure time, ranging from three to fifteen minutes. And photographers went far beyond the straight-ahead pose, making radical images of themselves, questioning and challenging the traditional notion that photographs were mirrors of reality.
Commenting on the role of women in society and as the subject of art, Lucy Schwob, who went by the name of Claude Cahun, dressed in costumes and wore heavy make-up to construct otherworldly and often gender-neutral photographs of herself. Fascinated by fantasies of the unconscious mind, Herbert Bayer cut up, reassembled, and reshot his photographs to create startling images. Hannah Höch used camera tricks to show multiple sides of herself, perhaps suggesting the differing aspects of her persona (see above). And Ilse Bing's photographs, including her self-portrait, are characterized by severely cropped images, unusual angles, and disorienting viewpoints.
Speaking of selfies, check out this one.
This exhibition, organized by the Detroit Institute of Arts, is free with museum admission.
Back to top
Balance of Power: A Throne for an African Prince
Walter Gibbs Gallery, Wayne and Joan Webber Education Wing
Through March 16, 2014
| | |
| --- | --- |
| | |
| Olówè of Isè, Yoruba, Nigeria; Chief's Throne, early 20th century; wood, pigments. Museum Purchase, Ernest and Rosemarie Kanzler Foundation Fund, and with funds from Robert B. Jacobs | |
Only two weeks remain to see this intimate exhibition of a single work of art by renowned African sculptor Olówè of Isè. The artist took pains to create an object fit for his cosmopolitan patron, a powerful Yoruba prince. The elaborately carved throne is a hybrid of the Western armchair and the royal stool used by Yoruba rulers. The imagery was intended to be read one way by British colonizers and another by his countrymen.
This exhibition is organized by the Detroit Institute of Arts. Support has been provided by the Walter Gibbs Endowment Fund.
Back to top
Guest of Honor
Through January 13
Samurai, early 1900s; unknown artist, Japan; wood with brocaded costumes. Gift of Marjorie Batchelder McPharlin.
In conjunction with the exhibition Samurai: Beyond the Sword, two Japanese bunraku puppets have been installed in the cases opposite the Lecture Hall, along with two contemporary examples of bunraku-inspired puppets. Bunraku, the traditional puppet theater of Japan, began in the late seventeenth century during the military and political reign of the samurai. The puppetry was popular with commoners, who enjoyed its tragic love stories, heroic legends, and historical events.
Bunraku puppets are about one-half life size; each is operated by three performers, using no strings or rods. The puppeteers coordinate movements of the limbs, eyelids, eyeballs, eyebrows, and mouths, producing life-like movements and dramatic expressions. For example, the DIA's samurai puppet features an intricate mechanism that allows the puppeteer to arch the eyebrows for dramatic effect during stories about Japan's legendary warriors. The puppeteers are in full view of the audience, dressed in all black, to suggest they are invisible. A narrator reads all the parts accompanied by a musician playing a stringed instrument called a samisen.
The possibility of mixing puppets with live actors on the same stage has led to the adaption of this style puppetry in contemporary experimental theater. Artists/puppeteers Tom Lee, Eric Novak, and Matt Acheson have lent examples of bunraku-inspired puppets used in recent productions in the United States and abroad.
Back to top
Detroit Film Theatre
The Detroit Film Theatre is one of two venues for the inaugural Freep Film Festival featuring documentaries with Detroit and the state of Michigan as stars. Although the schedule has not been finalized, themes range from the city's industrial wastelands to Michigan's abundance of new craft breweries, to the city's music history, from Motown to the birth of techno pop raves. Festival films can be seen at the DFT from Thursday, March 20, through Sunday, March 23. Click here for a complete schedule and trailers of festival films.
Foreign films from the far corners of the globe are featured this month, from the Laotian/Thai The Rocket (left) to the Romanian Child's Pose, the Israeli Bethlehem, and a joint Georgian, German, and French production, In Bloom. A timely addition to the schedule is Credenza, a dark Ukrainian comedy from 2013 that anticipates the recent violent protests in Kiev. The film plays on Thursday, March 27, at 3 p.m. and includes a discussion led by Yuri Shevchuk, a leading expert on the history of Ukrainian cinema. Admission to the matinee is free.
For a complete DFT schedule, click here.
The DFT is presented by Buddy's Pizza.

Back to top
Arts + Authors
| | |
| --- | --- |
| | |
| Mary Chase Stratton, late 19th/early 20th century, pastel; Francis Petrus Paulus, American, 1862-1933. Bequest of Mrs. William Buck Stratton | |
Combine a good read with great art as part of the museum's new Artists + Authors: Book Discussions at the DIA and explore literary works (both fiction and nonfiction) that illuminate art in the permanent collection and special exhibitions. Held quarterly on Saturday mornings, beginning April 12 at 10 a.m., the discussions are followed by gallery tours led by DIA curatorial and education staff of related works of art.
The first book is Susan Vreeland's novel The Passion of Artemisia, a fictional account of the life of seventeenth-century Italian painter Artemisia Gentileschi, one of the few female artists of the period to achieve fame during her lifetime. Vreeland's novel imagines Artemisia's life and tension-filled relationship with her artist father and teacher, Orazio Gentileschi.
Library programs consultant Karen Imarisio leads the book discussion and participants can then view Artemisia's dramatic painting Judith and Her Maidservant with the Head of Holofernes, as well as her father's Young Woman with Violin (Saint Cecilia) in the same gallery.
There will be a new book each quarter. July's selection is James McBride's National Book Award-wining novel, The Good Lord Bird, which will be paired with Jacob Lawrence's powerful John Brown print series, followed by Hayden Herrera's Frida: A Biography of Frida Kahlo in October, and Whitney Otto's Eight Girls Taking Pictures in January 2015. All books will be available in the Museum Shop a few months before the scheduled discussion. Members receive a 10 percent discount on all shop purchases.
The program is free with museum admission, but space is limited and pre-registration is required.
The DIA encourages libraries in Wayne, Oakland, and Macomb counties to use the DIA's on-line discussion guide for their own book groups, and have a DIA representative come talk about related works of art in the museum's collection. Call 313.833.6448 for more information.
Back to top
News and Notes
In the Museum Shop
Come check out the Japanese culture and craftsmanship on display in the new Museum Shop retail space opening in conjunction with the special exhibition Samurai: Beyond the Sword. Decorative helmets, housewares, and textiles are among the selection of goods representing Japanese culture on sale beginning March 9. The Samurai Shop is located on the second floor of the DIA, or shop online. No exhibition ticket is necessary to visit the shop.
County Days
Come visit the museum and leave the driving to us. The DIA is offering individual county days to residents of Wayne, Oakland, and Macomb counties, beginning with the first one for Macomb County on Saturday, March 15. In addition to the free admission, the day includes free bus transportation to the museum from several convenient locations in the morning and a return trip mid-afternoon. County Days for Wayne and Oakland residents are scheduled for the following months.To take advantage of the Macomb park-and-ride service, click here for more information.,
Back to top
Detroit Institute of Arts
5200 Woodward Avenue
Detroit, Michigan 48202
www.dia.org
313.833.7900

Comments or questions about the newsletter? Please contact us: comments@dia.org

ADMISSION
$8 adults, $6 seniors, $4 children
The museum is free for members and residents of Wayne, Oakland, and Macomb Counties
Contact the Membership HelpLine at
313.833.7971 or membership@dia.org

For group sales (15 or more) contact 313.833.1292 or dia.org/grouptours

HOURS
Museum
Mon CLOSED
Tue, Wed, Thur 9 a.m.-4 p.m.
Fri 9 a.m.-10 p.m.
Sat, Sun 10 a.m.-5 p.m.

PARKING
Valet parking is $10 per car and available at the Woodward entrance Friday through Sunday during museum hours.

Lighted, secure self-parking is available in the Cultural Center parking lot, between John R and Brush, behind the museum.

CaféDIA
313.833.7966
Tue, Wed, Thur 11:30 a.m.-2:30 p.m.
Fri 11 a.m.-2:30 p.m., 4-9 p.m.
Sat, Sun 11 a.m.-3 p.m.

Kresge Court
Tue, Wed, Thur 9 a.m.-3:30 p.m.
Fri 9 a.m.-9:30 p.m.
Sat., Sun 10 a.m.-4:30 p.m.

Museum Shop
313.833.7944 or museumshop@dia.org
Open during museum hours or online at diashop.org
Connect with us!
Keep up-to-date with text messages about upcoming DIA events! Sign-up here.