Director's Letter
A certain bankruptcy aside, I feel considerable satisfaction as I look back over 2013. The year started with the final days of Fabergé: Rise and Fall, where exquisitely crafted objects, unrivaled in their costliness, were presented in the context of a doomed society.
The exhibition Motor City Muse featured photographers' exploration of Detroit now and back in the day, and a retrospective of Ellsworth Kelly as a printmaker showed the range and reach of one of this country's most significant abstract artists. Van Gogh's Bedroom in Arles visited us from the Musée d'Orsay and, in October, Caravaggio's Saint Francis in Ecstasy arrived for three months from the Wadsworth Atheneum in Connecticut to hang alongside our Saints Mary Magdalene and Martha by the same artist. In its winter season, the Detroit Film Theatre presented a series of Iranian films in conjunction with the Shirin Neshat retrospective, while this fall has featured movies and lectures related to the animation exhibition Watch Me Move, possibly the most complicated installation ever mounted at the DIA. Our extensive lecture program Arts and Minds featured speakers as varied as artist Fred Wilson and the director of the Royal Collection of Great Britain.
Perhaps most gratifying, however, has been seeing the throngs of visitors in the galleries. Especially surprising was the attendance in August--a month with such historically low numbers (we were lucky to hit 10,000) that we once actually discussed closing. In 2012, the higher number--22,000--could be attributed to Vermeer's Woman with a Balance, on loan from the National Gallery of Art, but we had no such singular attraction this year. The 40,000-plus visitors came, I presume, because for a large portion of our audience we are now free. I particularly loved seeing children in their bright, matching t-shirts from day camps as well as the many casually dressed family groups. In June, we opened the new Kresge Court; an instant success that was soon doing in food service well over 300 percent of our initial estimates.
For the last couple of years we have been keeping close track of our visitor numbers. We were just shy of 600,000 visitors for the 2012-13 fiscal year, with 73 percent coming from the tri-county area, 17 percent from the rest of Michigan, and 7 percent from elsewhere in the United States and abroad. A small percentage of visitors who declined to give us their zip code make up the balance. Of these visitors, 60,000 were school children (more than 50 percent higher than previous years) coming from 86 cities in the tri-county area and 66 in outstate Michigan, among them Grand Rapids, Okemos, and Saginaw. I was fascinated to learn that we also had school groups from Ohio, Pennsylvania, and Illinois, as well as (less surprising) Ontario. The DIA's highly regarded Learning and Interpretation (L & I) department arranged for volunteers to talk about art in classrooms throughout the region but also as far away as Charlevoix and Petoskey. L&I also pioneered special programs for the families of people living with dementia, for veterans' groups from the Detroit VA hospital, and conducted bedside art making at Children's Hospital. The DIA is as active and relevant to its community as it has ever been--if not more.

Graham W. J. Beal
Back to top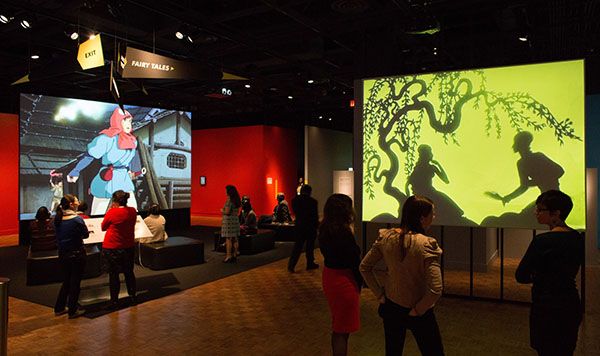 Exhibitions
Watch Me Move: The Animation Show
Through January 5, 2014
Special Exhibition Galleries: South
There's just a little over a month left to see the most extensive animation exhibition ever mounted, featuring both iconic moments and lesser-known masterpieces from the last 150 years. With the end of the exhibition, always a high-volume time, coinciding with the holidays, viewing slots will fill quickly, even with extra hours added the last two weeks. So purchase your tickets in advance to get the days and times you prefer.
From Eadweard Muybridge's first attempts to capture motion with a camera in the late nineteenth century to the latest computer-generated imagery of the twenty-first century, the exhibition offers examples of a wide array of animation techniques. Countries represented span the globe. There are no static displays on view, every object moves in some fashion.
Related programs include a series of compilations of animated shorts and clips that trace the history of the art form. The DFT offers its last full-length animated feature, Waltz with Bashir, on Friday, December 20, and Saturday, December 21.
Family Saturdays--Get a free youth ticket with the purchase of an adult one every Saturday through the end of the exhibition. Tickets can be purchased here. Members see the exhibition free of charge.
This exhibition has been organized by Barbican Centre, London. The Barbican Centre is provided by the City of London Corporation as part of its contribution to the cultural life in London and the nation. In Detroit, generous support has been provided by the GM Foundation and Honigman. Additional support has been provided by Quicken Loans and Rock Ventures LLC.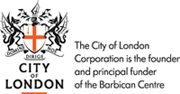 Back to top
Foto Europa, 1850 to the Present
Albert and Peggy de Salle Gallery of Photography
October 25, 2013-April 27, 2014
Auguste Salzmann, French: Jerusalem, Saint Sepulcre, Details of Capitals; 1854; salt print from waxed paper negative.
Founders Society Purchase, Graphic Arts and Photography General Fund
French photographers were the first to focus on architecture and cities extensively, creating images that express a place's unique character and history, documenting the changing nature of the landscape.
In 1854, Auguste Salzmann photographed early Christian architecture to help with research and dating of buildings in the Holy Land. By 1900, Eugène Atget had taken an interest in the city streets and building facades of "Old Paris," found in areas untouched by the urban modernization that had begun in about 1850.
In Germany, August Sander embraced photography as a medium that could record, document, and classify society. He photographed people facing the camera against a simple background that often referred to their profession or social status. Farmers, for example, were often set against a country landscape. His approach influenced the work of many German photographers who followed him. Bernd and Hilla Becher classified industrial structures and architecture throughout Europe and North America for fifty years, beginning in 1959. Their student Candia Höfer also works in this tradition but gives it a contemporary feel, making large-scale color photographs of public spaces that are centers of cultural exchange, knowledge, and history.
This exhibition, organized by the Detroit Institute of Arts, is free with museum admission.
Back to top
Let Me Show You What I Saw: American Views on City and Country, 1912-1963
Schwartz Galleries
November 19, 2013-March 16, 2014
| | |
| --- | --- |
| | |
| Charles Burchfield, American; Peace at Christmas, 1917/1947; watercolor, gouache, graphite and/or charcoal. Gift of Christine and George Strumbos | |
The first half of the last century was a tumultuous time in American history, and it is written in the landscape. Great buildings were springing up to scrape the sky, and the nation's population was shifting from its rural setting to create an unprecedented urban culture. As new vistas emerged--vast skylines, urban beaches, bustling streets--so, too, did new artistic styles.
Whether they were captivated by quiet fields or looming buildings, artists' visions were becoming increasingly personal and abstract, going beyond the merely visible to suggest a world filled with feeling and meaning. Charles Burchfield's visionary watercolors of rural landscapes, featuring exaggerated brushstrokes and surreal color combinations, inspired this exhibition, which includes five new works not previously seen. John Marin skewed frenzied lines to suggest the pulsating rhythms of the city. Martin Lewis used the contemplative cover of night to create enigmatic scenes with an array of possible meanings.
This exhibition is organized by the Detroit Institute of Arts.
Back to top
Balance of Power: A Throne for an African Prince
Walter Gibbs Gallery, Wayne and Joan Webber Education Wing
November 19, 2013-March 16, 2014
| | |
| --- | --- |
| | |
| Olówè of Isè, Yoruba, Nigeria; Chief's Throne, early 20th century; wood, pigments. Museum Purchase, Ernest and Rosemarie Kanzler Foundation Fund, and with funds from Robert B. Jacobs | |
The works of Africa sculptor Olówè of Isè, whose royal throne fills this gallery, are much sought after by museums; the DIA is one of only two museums to own three of his pieces. But that was not always the case.
Olówè, who was born in about 1870 and died in 1938, garnered a reputation as a sculptor for kings among his native Yoruba people in what is now Nigeria. It was not until 1924, however, that he received wide-spread attention in the West, when one of his many palace doors (one is now in the DIA's collection) was included in the British Empire Exhibition held in 1925. Public acclaim prompted the British Museum to acquire it.
Like his other works, Olówè took pains to create a unique object, employing a visual vocabulary that he had honed for more than three decades. This installation provides an in-depth analysis of his imagery from multiple points of view, throwing light on the complexity of power relationships--both within Yoruba society and between Africans and Westerners--during the early decades of European colonial rule.
To listen to Curator Nii Quarcoopome discuss the exhibit with WDET's Craig Fahle, click here.
This exhibition is organized by the Detroit Institute of Arts. Support has been provided by the Walter Gibbs Endowment Fund.
Back to top
Holiday Happenings
The holiday season gets underway with Midtown's annual Noel Night (left) on December 7, a festive evening of music, dance, and seasonal treats from just north of the DIA to just south of Mack Avenue. Entertainment spread throughout the museum this year features holiday songs from the Twelfth Night Singers and the Cantata Academy Chorale and instrumental performances by the Iridescent Flute Trio, the Royal Garden Trio, and the Motor City Brass Quintet. There's a puppet show in the lecture hall of the Russian version of the Gingerbread Boy or make your own gingerbread puppet in the drop-in workshop. Apetechnology's Inflatoangel Robots can be found on the stairs outside the DFT. Noel Night runs from 5 to 10 p.m. and admission to most events is free. A shuttle bus travels from one end of Midtown to the other, making it easy to catch performance throughout the area. The evening concludes with a community sing-along on Woodward Avenue in front of the DIA.
The Mosaic Youth Theater brings its Woodward Wonderland back to the DIA in December for a uniquely Detroit spin on the holiday season. The musical takes audience members on a nostalgic theatrical journey to magical Motor City destinations, like Toyland on the twelfth floor of the old J. L. Hudson's department store and the windy 1990 Thanksgiving Day Parade, when the Chilly Willy balloon made its escape down Woodward Avenue. Performances are December 12 through December 15. For times and ticket prices, click here.
Jazz up the holidays with the Glenn Tucker Quintet's Jazz Nativity at the Friday Night Live performances on December 20 at 7 and 8:30 p.m. Organist/pianist Tucker (left) and his fellow musicians present jazz interpretations of Olivier Messiaen's two Christmas cycles, Nativite du Seigneur and Vingt Regards, along with other French Christmas music.
While you're enjoying the holiday events at the DIA, don't forget to stop in at the Museum Shop for your gift giving needs. There are items to fit any budget or any recipient. Can't make it to the Museum? Now through December 15 get free standard shipping for items purchased online.
For the person on your list who has everything, consider a gift DIA membership, now on sale for half price. As one poster to our Facebook page put it, "This is the BEST Gift anyone could Give and/or Get." Through the end of the year, receive a 50 percent discount on Senior, Individual, Companion, and Family Plus memberships, available online or in the museum.
Back to top
Detroit Film Theatre
December marks the end of the Fall 2013 DFT season as well as the Watch Me Move-related animated films. The 2014 schedule starts January 10 with a three-day celebration of the DFT's fortieth anniversary.
The 2013 season closes out with two films--The Trials of Muhammad Ali and Waltz with Bashir--and a last chance to see any of the animated film compilations shown in conjunction with Watch Me Move. The Trials of Muhammad Ali (upper left) is a new documentary focused on the 1960s, when the boxer found himself in the center of a controversy over race, religion, and war. Waltz with Bashir (lower left) is animation for adults, an Israeli feature exploring war. Each of the ten compilations of short films and clips tracing animation from its earliest days to computer animation are shown at least once during December. Check the schedule for complete information on dates and times.
In 1974, when the DFT first opened its doors, a ticket cost $2 and that's what they'll be for the fortieth anniversary celebration that kicks off the 2014 season January 10, 11, and 12. Ten of the most memorable films from the DFT's first four decades will be shown over the course of the weekend, including the first one screened, Claude Jutra's 1971 Canadian classic Mon Oncle Antoine.
For a complete schedule or to purchase tickets, click here.
The DFT is presented by Buddy's Pizza.

Back to top
Return of the Mummy
| | |
| --- | --- |
| | |
| | |
| Conservators John Steele (top) and Howard Sutcliffe (above) carry out repairs to stabilize the surface of the mummy. | |
The mummy returns to the DIA's Egyptian galleries this month after more than a year off view awaiting its 2,000-year tune-up in the conservation lab. The mummy dates from between 30 BCE and 395 CE and entered the collection in 1901.
The mummy was taken from its case, but the remains were not unwrapped. Conservators stabilized its condition and tied up any loose ends, in this case linen. The mummy was returned to its case ready for another 2,000 years, or at least the foreseeable future, in the galleries.
Back to top
News and Notes
Giving Tuesday
Please support the DIA this holiday season by remembering the museum on Giving Tuesday, December 3, the first Tuesday following Thanksgiving. Introduced last year, this national day of charitable giving follows Black Friday, Small Business Saturday, and Cyber Monday. Consider giving to the DIA's Annual Fund, which provides crucial funding for almost every museum purpose, from conservation of fragile artwork to art education, community outreach, and special exhibitions.
Please make your gift online or call 313.833.6760.
New iPad Connection
A new iPad kiosk has been installed in one of the Italian Galleries. The Painting Stories app helps visitors explore the many stories surrounding three paintings by the artist Sassetta (1400-1450). Visitors can zoom in on the double-sided altarpiece the paintings were once part of, see the backs and x-rays of the paintings, and follow the story Sassetta painted. As visitors explore the app, they will uncover the hidden history of the paintings, taking note of details--like the tiny silver stars in the night sky--that make Sassetta's depiction of the last days of Jesus' life unique.
Back to top
Detroit Institute of Arts
5200 Woodward Avenue
Detroit, Michigan 48202
www.dia.org
313.833.7900

Comments or questions about the newsletter? Please contact us: comments@dia.org

ADMISSION
$8 adults, $6 seniors, $4 children
The museum is free for members and residents of Wayne, Oakland, and Macomb Counties
Contact the Membership HelpLine at
313.833.7971 or membership@dia.org

For group sales (15 or more) contact 313.833.1292 or dia.org/grouptours

HOURS
Museum
Mon CLOSED
Tue, Wed, Thur 9 a.m.-4 p.m.
Fri 9 a.m.-10 p.m.
Sat, Sun 10 a.m.-5 p.m.

PARKING
Valet parking is $10 per car and available during museum hours.
Farnsworth Entrance Tue.-Sun.
Woodward Entrance Fri, Sat., Sun.

Lighted, secure self-parking is available in the Cultural Center parking lot, between John R and Brush, behind the museum.

CaféDIA
313.833.7966
Tue, Wed, Thur 11:30 a.m.-2:30 p.m.
Fri 11 a.m.-2:30 p.m., 4-9 p.m.
Sat, Sun 11 a.m.-3 p.m.

Kresge Court
Tue, Wed, Thur 9 a.m.-3:30 p.m.
Fri 9 a.m.-9:30 p.m.
Sat., Sun 10 a.m.-4:30 p.m.

Museum Shop
313.833.7944 or museumshop@dia.org
Open during museum hours or online at diashop.org
Connect with us!
Keep up-to-date with text messages about upcoming DIA events! Sign-up here.