Director's Letter
I was hoping to be able to comment on the Emergency Manager's outline for the future that was loosely scheduled for the end of October but, at the time of writing (October 28), nothing had yet been put forward. Last week, I was--as were others--surprised by statements from two of the EM's senior colleagues to the effect that the Michigan Attorney General's opinion, given several months ago and stating that art from the DIA's collection cannot be sold to settle city debts, stands in the way of any art sales as part of any federal bankruptcy settlement. I, of course, could not agree more, but it's hard for me to believe there isn't a proverbial shoe waiting to drop somewhere out there.
We are waiting for the preliminary evaluation done for the EM by Christie's of works of art that carry the credit line "City of Detroit Purchase." It's important to remember that these are only estimates and, as anyone who has dealt with consigning works of art for sale, these estimates can vary greatly from one evaluator to another. In my experience, on more than a few occasions, I have been given estimates for the same work of art that can vary by a factor of four or five. And just recently, a specialist engaged by a newspaper evaluated our Tintoretto at 35 to 50 times more than the evaluation we had secured a couple of years ago. I hate (and I use the word advisedly) all this emphasis on the value of art works as it turns objects made with passion and infinite care into negotiable artifacts. However much our great, precious, irreplaceable Breugel is valued at, that factor will, for many, override its profound cultural worth, both in itself as the product of one of Northern Europe's two great geniuses of the sixteenth century and as one of two great Breugels in the United States. (As an aside, anyone who thinks that the DIA's Breugel, if sold, has a real chance of staying in this country and finding its way into another museum is, in my opinion, delusional.)
Meanwhile, the beat goes on, and the DIA has just been elected to be a member of FRAME, a consortium that promotes collaboration and exchange among thirteen major U.S. museums and the same number of major French art museums. FRAME projects are not limited to French or European art. Projects take many different forms--multiple-venue traveling shows in France and North America, or in only one country; single venue exhibitions; collection exchanges (large and small). Recent projects include the exhibitions Caravaggio and His Legacy, The Mourners, and Joseph Cornell and Surrealism; among forthcoming collaborations are flower still lifes and Senufo African art. Projects are driven by the member museums' collections and their own individual priorities for exhibitions and educational exchanges. The executive office of FRAME does not play a curatorial role but rather facilitates communication and, on a case by case basis, fundraises for FRAME projects. The DIA's first meeting as a member is in Montreal next month, and I look forward to exciting developments. I've been asked to give a brief introduction to the DIA, concluding with an outline of the current situation. I'm tempted to say, Plus ça change, plus ca reste le meme, but I really hope such is not the case.

Graham W. J. Beal
Back to top
Exhibitions
Watch Me Move: The Animation Show
Through January 5, 2014
Special Exhibition Galleries: South
| | |
| --- | --- |
| | |
| Steven Spielberg, Jurassic Park, 1993. Courtesy of Universal City Studios LLC | |
One of the wonderful characteristics of animation is its ability to give shape to the unknown and the unseen. Take dinosaurs, for instance. No one has ever seen them in the flesh, so to speak, nor seen them lumber through the prehistoric landscape. But attempts to bring the creatures to life span the history of animation from the earliest hand-drawn shorts to the computer-generated images of today.
Making the never-seen visible was the very pretense of Winsor McCay's 1914 short, Gertie the Dinosaur, which mixes live-action scenes with animated ones. An animator played by McCay bets his friends that he can show them a moving dinosaur. The creation of Gertie becomes a film within a film and McCay wins his bet. Born in Canada, McCay grew up in Spring Lake, Michigan, and attended Cleary Business School in Ypsilanti before turning his hand to art fulltime.
By 1925, stop-motion animation gave an added dimension to dinosaurs and, when combined with live action sequences, created whole worlds of prehistory or mythology. Willis O'Brien was one of the first to use the technique in The Lost World, which included a fight between two dinosaurs. O'Brien is better known for his later stop-motion creation, King Kong, in 1933.
By the end of the twentieth century, Stephen Spielberg was using animatronics and computer-generated images to create dinosaurs so convincingly "real" that one critic called them "live-action critters." In light of these new techniques, the late Stanley Kauffman, critic for the New Republic, said that they "made poor old King Kong look like something from a Macy's Thanksgiving Day parade."
Visit Watch Me Move: The Animation Show before November 18 and save $6. Purchase tickets here.
Members see the exhibition free, and, from Friday, November 8 through Sunday, November 17, can take advantage of Double Discount Days in the Watch Me Move exhibition shop. Members receive a 20 percent discount on all museum purchases during that time.
Super-Fan All Access passes, providing unlimited visits to the exhibition and admission to all ten of the compilation series, lectures, and any animated, feature-length films showing as part of the regular DFT schedule, are still available. Some restrictions apply. Passes are $75 and available online or by calling 313.833.4005.
Above: Winsor McCay, American, Gertie the Dinosaur, 1914. Courtesy Ray Pointer, Inkwell Images, Inc.
This exhibition has been organized by Barbican Centre, London. The Barbican Centre is provided by the City of London Corporation as part of its contribution to the cultural life in London and the nation. In Detroit, generous support has been provided by the GM Foundation and Honigman. Additional support has been provided by Quicken Loans and Rock Ventures LLC.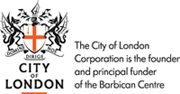 Back to top
Foto Europa, 1850 to the Present
Albert and Peggy de Salle Gallery of Photography
October 25, 2013-April 27, 2014
| | |
| --- | --- |
| | |
| Nadar, French; Portrait of Gioacchino Rossini, ca. 1856; salt print. Founders Society Purchase, Henry Ford II Fund | |
As photography evolved as an art form in the mid-nineteenth century, printmaker and writer turned portrait photographer Nadar (born Gaspard-Félix Tournachon) praised the new medium as a marvelous discovery that attracted great intellects, but cautioned that just because "any imbecile" could be taught the theory and techniques of the process, it took more than that to create an artistic likeness: "What cannot be taught is the feeling for light...how light lies on the face that you as artist must capture. Nor can one be taught how to grasp the personality of the sitter."
In his own work, Nadar stripped away the background details and accessories from his portraits, striving to capture the innermost character of actors, artists, musicians, and other notable individuals. Nadar was not the only artist among those included in this exhibition to turn his attention to photography. Painter David Hill collaborated with engineer Robert Adamson on portraits of prominent citizens in Edinburgh. In contrast to the stiff poses and sharply detailed daguerreotype portraits of the time, the duo artfully posed subjects and preferred the calotype process, which lent a warm, soft, romantic quality to their photographs.
This exhibition, organized by the Detroit Institute of Arts, is free with museum admission.
Back to top
Balance of Power: A Throne for an African Prince
Walter Gibbs Gallery, Wayne and Joan Webber Education Wing
November 19, 2013-March 16, 2014
| | |
| --- | --- |
| | |
| Olówè of Isè, Yoruba, Nigeria; Chief's Throne, early 20th century; wood, pigments. Museum Purchase, Ernest and Rosemarie Kanzler Foundation Fund, and with funds from Robert B. Jacobs | |
This special exhibition spotlights a single extraordinary work by renowned African sculptor Olówè of Isè: a throne he sculpted for Prince Ilori, heir apparent as ruler of the town of Isè in southwestern Nigeria. Part of Olówè's genius was in anticipating the public and private audiences that would view the throne and inventing ways to communicate with them. The front and sides of the throne were meant to be seen by visitors to the court, and Olowe employed motifs in these areas that spoke to the prestige and power of royalty.
On the back of the throne, Olówè changed his subject matter for private viewing by the prince and members of the royal household, who would have seen the throne from that angle. He created tiers of figures showing the palace's inner hierarchy, with a row of powerful women, individualized by their different hairstyles, on the top tier and prisoners and servants carrying trunks of wealth in the lower register.
The DIA owns two other works by this master sculptor: an elaborately palace door and a ceremonial bowl, on view in the African galleries.
This exhibition is organized by the Detroit Institute of Arts. Support has been provided by the Walter Gibbs Endowment Fund.
Back to top
Guest of Honor
Through January 13, 2014
Michelangelo Merisi da Caravaggio, Italian; Saint Francis of Assisi in Ecstasy, ca. 1595-96; oil on canvas. Wadsworth Atheneum Museum of Art, Hartford, Connecticut. The Ella Gallup Sumner and Mary Catlin Sumner Collection Fund.
Caravaggio broke with tradition in this representation of the miracle of Saint Francis, on loan from the Wadsworth Atheneum Museum of Art in Hartford, Conn. While praying, Francis had a mystical vision of a crucified seraphim that imprinted the stigmata, the five wounds inflicted on Christ during the crucifixion, onto his body. Caravaggio chose to depict the moment after the supernatural event.
After having received the wounds, Francis lays flat on the ground, inert, in ecstasy, held by an angel who contemplates him with infinite sweetness. The painter is more interested in the spiritual translation of the miracle--the experience of the divinity--than a literal image of it. Like many of his religious paintings, Caravaggio focuses on the internal and spiritual nature of the Christian faith.
Back to top
More Animation
| | |
| --- | --- |
| | |
| Bimbos Initiation from Early East Coast Sudios | |
In conjunction with the Watch Me Move exhibition, animation-themed films, lectures, an artist demonstration, and drop-in workshops are offered throughout the month.
The history of animation series of ten compilations of clips and short films on topics ranging from the Pioneers of Animation to Computer Animation as well as everything in between. Check the schedule for dates and times. An exhibition ticket includes free admission to one screening. General admission for these programs is $5. Full-length animated features are shown as part of the DFT schedule.
Get an insider's view of animation from those closest to the craft in a series of lecture presentations. Leslie Iwerks, granddaughter of Ub Iwerks, the designer of Mickey Mouse, chronicles the evolution of animation from the 1920s, when her grandfather worked with Walt Disney, to Buzz Lightyear and the era of computer animation in a lecture Saturday, November 2, is at 3 p.m. Dress as your favorite superhero for Bam! Piff! Pow! Creating Superhero Art, a talk by the animators for shows about Batman, the Justice League, and the Agents of S.M.A.S.H, on Saturday, November 16, at 7 p.m. And finally, Out of the Inkwell, Out of the Vaults on Saturday, November 30, at 3 p.m., is a presentation by CCS Professor Steve Stanchfield on the art and technology of animation, featuring examples from his extensive film collection. Admission to each lecture is $5.
On Sunday, November 14, the Adzooks Puppets illustrate the principles linking puppetry and animation in a hands-on artist demonstration that combines shadow characters and other 2D images using iPads, provided by the performers. All through the month, the Friday evening drop-in workshops feature flip books that use a simple animation technique to tell a story through drawings. The artist demonstration and the drop-ins are free with museum admission.
Back to top
Detroit Film Theatre
What may be the first Arab-American romantic comedy-drama, set in a Detroit gas station; a number of feature-length animated films; and two evenings combining music and animation are among the highlights for November at the Detroit Film Theatre.
In Detroit Unleaded (left) Detroit-based, Lebanese-born director Rola Nashef has crafted a spirited and energetic modern-day Romeo and Juliet set in a small, family-owned inner-city gas station, where the budding romance between young Lebanese-American Sami, whose family owns the station, and the beautiful and very proper Nada encounters unexpected obstacles. The film plays November 15, 16, and 17.
Feature-length animated films range from the classics (Dumbo and Jason and the Argonauts) to Japanese anime (Steamboy and Summer Wars) with a little Tim Burton (Frankenweenie [left]) thrown in for good measure. Also on the schedule are The Iron Giant and A Town Called Panic.
Ladislaw Starewicz created some of the first stop-motion films in 1910, and his surreal puppet animation films (left) from the 1920s and '30s inspired the work of later animators such as Tim Burton. See a collection of Starewicz short films with live music provided by Frank Pahl and Little Bang Theory on Friday, November 1.
On Friday, November 8, composer-pianist-bandleader Omar Sosa fuses jazz, world music, and electronic sound with his Afro-Cuban roots to create a fresh urban sound in a concert prior to the showing of the animated film Chico and Rita, an epic story of passion and heartbreak set in 1948 Cuba. Both the concert and film are free with museum admission.
For a complete schedule or to purchase tickets, click here.
The DFT is presented by Buddy's Pizza.

Back to top
News and Notes
Gala
Celebrate the fusion of art and animation at the late-night Illusion party of the DIA's annual fundraising gala, A Night of Illusion: The DIA Gala Extravaganza, on Saturday, November 9.
Late-night festivities begin at 9 p.m., and the $100 ticket includes cocktails and dessert, music by DEFTMIX, 3D video projections, and an exclusive viewing of Watch Me Move, the DIA's animation exhibition. Complimentary valet parking is available at the Farnsworth Street entrance. Glamorous cocktail attire requested. Tickets are available here or by calling 313.833.7967.
Double Discount
Take advantage of members' double discount days, Friday, November 8, through Sunday, November 17, to stock up on gifts for the upcoming holiday season. Members receive 20 percent off on purchases made at the museum shop, online, or at the Watch Me Move exhibition shop, which is stocked with all sorts of animation-related toys and games for the young and young at heart. An exhibition ticket is not necessary to enter the shop. If you are not already a member, now is a great time to join.
On the Road
Wondering where your favorite painting or sculpture has gone? Several DIA masterpieces are on loan to national and international museum's for special exhibitions.
Back to top
Detroit Institute of Arts
5200 Woodward Avenue
Detroit, Michigan 48202
www.dia.org
313.833.7900

Comments or questions about the newsletter? Please contact us: comments@dia.org

ADMISSION
$8 adults, $6 seniors, $4 children
The museum is free for members and residents of Wayne, Oakland, and Macomb Counties
Contact the Membership HelpLine at
313.833.7971 or membership@dia.org

For group sales (15 or more) contact 313.833.1292 or dia.org/grouptours

HOURS
Museum
Mon CLOSED
Tue, Wed, Thur 9 a.m.-4 p.m.
Fri 9 a.m.-10 p.m.
Sat, Sun 10 a.m.-5 p.m.

PARKING
Valet parking is $10 per car and available during museum hours.
Farnsworth Entrance Tue.-Sun.
Woodward Entrance Fri, Sat., Sun.

Lighted, secure self-parking is available in the Cultural Center parking lot, between John R and Brush, behind the museum.

CaféDIA
313.833.7966
Tue, Wed, Thur 11:30 a.m.-2:30 p.m.
Fri 11 a.m.-2:30 p.m., 4-9 p.m.
Sat, Sun 11 a.m.-3 p.m.

Kresge Court
Tue, Wed, Thur 9 a.m.-3:30 p.m.
Fri 9 a.m.-9:30 p.m.
Sat., Sun 10 a.m.-4:30 p.m.

Museum Shop
313.833.7944 or museumshop@dia.org
Open during museum hours or online at diashop.org
Connect with us!
Keep up-to-date with text messages about upcoming DIA events! Sign-up here.