Director's Letter
With all the brouhaha over the Detroit bankruptcy and the fate of the collection, it seems strange to say that it's business as usual this fall, but we have quite a range of exhibition offerings coming up. The big one is Watch Me Move, a complete history of animation from the pre-cinematic attempts of photographers to capture movement, leading to the earliest efforts in late nineteenth-century France, to the latest Silicon Valley, computer-driven, 3D techniques conjuring up whole environments that envelop the viewer. The commercial success of such U.S. enterprises as Walt Disney, Warner Brothers, and Hanna Barbera studios has positioned animation in the minds of many as primarily vehicles for fables, highly prescient animal figures, or familiar American suburban life made amusing by being set in the distant past or near future.
Watch Me Move demonstrates that animation comes in many forms and its uses are widely disparate. When Disney was developing Mickey Mouse (originally Mortimer) in California, artists at the Bauhaus in Weimar Germany were pursuing animation to create abstract art. Many of these artists, in fact, forced from Europe by the Nazis, ended up in California, where their influence can be found in productions as different as Disney's Fantasia and cigarette ads. After the war, Czech artists turned to animation to make cryptic attacks on the communist regime--though how the censors missed this in Jiří Trnka's The Hand beats me. Our experience of animation today is overwhelmingly that of light entertainment, with studios turning out a stream of charming, electrically colored tours de force, such as Toy Story, Finding Nemo, Up, and Ratatouille. We may get a glimpse of more "serious" efforts through the animated shorts at the time of the Oscars and occasionally a full-length European film makes the rounds. (Although at a showing of Sylvain Chomet's The Illusionist at a local theater, my sister and brother-in-law--himself a professor of animation at a British university--comprised the entire audience!)
It's hard to imagine that, when the DIA acquired Caravaggio's Mary Magdalene and Martha, there were serious questions about its authenticity. Today, it is so frequently requested that it's hard to keep it in the building, but we know from comment cards that, when it goes on loan, it is much missed. My reluctance to lend the work to a recent Caravaggio exhibition held in Los Angeles and Hartford, Connecticut, led to the proposal that the Wadsworth Atheneum lend us, at a time of our choosing, their powerful Saint Francis of Assisi in Ecstasy, which will go on view alongside our painting this month. Last but not least is the exhibition Foto Europa, the latest in a series of photography exhibitions drawn almost exclusively from our own collection, showing how Europe, the birthplace of photography in 1839, has remained a center for progressive ideas about, and experimentation with, the medium ever since.

Graham W. J. Beal
Back to top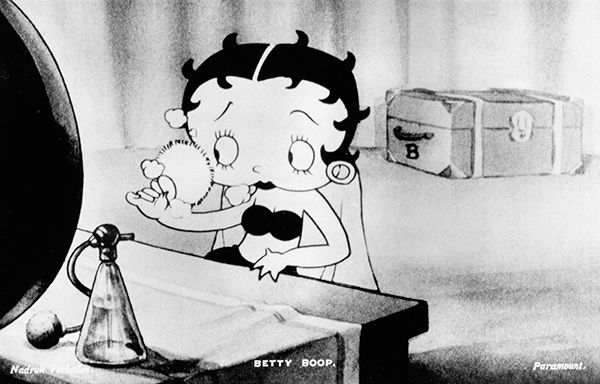 Exhibitions
Watch Me Move: The Animation Show
October 6, 2013-January 5, 2014
Special Exhibition Galleries: South
Animation takes center stage with the opening of the exhibition Watch Me Move and a myriad of related activities, including films, both feature length and shorter ones tracing the history of the art form, lectures, and activities for children and families.
The exhibition features both iconic moments and lesser-known masterpieces from the last 150 years, offering visitors the opportunity to see an incredible array of animation techniques from across generations and cultures. Attention is given to animation's great inventors, innovators, and artists, from Georges Méliès and Chuck Jones to William Kentridge and Tim Burton, as well as animation studios such as Walt Disney, Aardman, Studio Ghibli, and Pixar.
Two members-only lectures have been scheduled. Greg Hilty, organizing curator of the exhibition, discusses how animation has become one of the most pervasive visual art forms and gives an overview of the exhibition on Friday, October 4, at 6 p.m., and Saturday, October 5, at 4:30 p.m. Seating is limited and available on a first-come, first-served basis.
Members receive complimentary, timed tickets to the exhibition, which should be reserved in advance. Tickets are available at the DIA Box Office, online, or by calling the membership helpline, 313.833.7971. Remember, there is no handling or service fee when ordering members' tickets. For the general public, tickets are $20 for adults, $10 for children ages 6 to 17, with discounts available for viewing the exhibition during its first six weeks.
An exhibition catalogue is available in the museum shops and online.
Above: Dave Fleischer, Betty Boop, 1932-39; 35mm, black and white, sound, 6 mins 28 sec.
This exhibition has been organized by Barbican Centre, London. The Barbican Centre is provided by the City of London Corporation as part of its contribution to the cultural life in London and the nation. In Detroit, generous support has been provided by the GM Foundation and Honigman. Additional support has been provided by Quicken Loans and Rock Ventures LLC.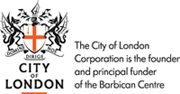 Back to top
Foto Europa, 1850 to the Present
Albert and Peggy de Salle Gallery of Photography
October 25, 2013-April 27, 2014
| | |
| --- | --- |
| | |
| Robert Adamson, Scottish, and David Octavius Hill, Scottish; Elizabeth Rigby (later Lady Eastlake), 1843/1847; calotype. Founders Society Purchase, Robert H. Tannahill Foundation Fund | |
Europe was the birthplace of photography in 1839 and has remained a center for progressive ideas about and experimentation with the medium ever since. The more than seventy photographs in this exhibition highlight the contributions of major European artists and photographers from across the continent.
Early on, European artists demonstrated photography's ability to enhance viewers' awareness of human experience and broaden perceptions of eras and civilizations, past and present, as well as to question reality at large.
Nineteenth-century French and British photographers were the first to take on portraiture and landscape, as represented by rare daguerreotypes and other early historical photographic processes. Between the World Wars, experimentation flourished, characterized by photographs with dramatic viewpoints, darkroom manipulation, and abstraction. Photographers also took to the streets to capture the unexpected moments found in the theater of life.
The contemporary section juxtaposes the works of artists with a commitment to the objective nature of photography with those who both questioned and challenged that particular view.
Back to top
Guest of Honor
October 10, 2013 through January 13, 2014
Michelangelo Merisi da Caravaggio, Italian; Saint Francis of Assisi in Ecstasy, ca. 1595-96; oil on canvas. Wadsworth Atheneum Museum of Art, Hartford, Connecticut. The Ella Gallup Sumner and Mary Catlin Sumner Collection Fund.
Francis of Assisi in Ecstasy, a loan from the Wadsworth Atheneum in Hartford, Connecticut, joins the DIA's Martha and Mary Magdalene in the Cracchiolo Gallery off the Woodward Lobby. These two masterpieces, both painted in Rome in the last decade of the sixteenth century, demonstrate the artist's proficient rendering of form and his deep spiritual and emotional sense of the Christian faith.
During the first quarter of the seventeenth century, Caravaggio influenced many painters from other European countries who had come to Rome to learn the master's dramatic and realistic style. Outstanding works by Caravaggio followers, including paintings by Artemisia and Orazio Gentileschi, Bartolommo Manfredi, and Valentin de Boulogne, are on view in the same gallery.
Back to top
All Animation, All the Time
| | |
| --- | --- |
| | |
| Gerald McBoing-Boing from Early Television Animation. | |
There's a lot going on at the DIA in conjunction with the exhibition Watch Me Move, with animation-themed programs including a series on the history of the art form from the early twentieth century to today's computer-generated effects, lectures, artist demonstrations, and studio workshops and classes.
The history of animation series consists of ten different compilations of clips and short films on a particular topic--Pioneers of Animation, Golden Age of Hollywood Animation, and Early Television Animation, to name a few. Each compilation of shorts and clips runs approximately eighty minutes and is offered multiple times. An exhibition ticket includes free admission to one screening. General admission for these programs is $5.
On Saturday, October 19, animation historian Jerry Beck discuss how Warner Bros. Studios created the signature animated characters and short films of the 1940s and '50s, while exploring the intertwined careers of the animators who produced them. Tickets: $5.
Don't want to miss any of the action? There are a limited number of Super-Fan All Access passes available providing unlimited visits to the exhibition and admission to all ten of the compilation series, lectures, and well as any animated, feature-length films showing as part of the regular DFT schedule. Some restrictions apply. Passes are $75 and available online or by calling 313.833.4005.
Back to top
Animators at Work
Try your hand at a simple form of animation or learn the secrets of the stop-motion technique in Watch Me Move-related activities this month. Or take a class to make an old-fashioned example of a viewing toy.
All through October, the Sunday afternoon drop-in workshop features flip books that use a simple animation technique to tell a story through your drawings. For the Artist Demonstration on Sunday, October 13, animator Gary Schwartz (left) provides a behind the scenes look at the process of stop-motion animation as he displays several of his short films and works in progress, from 1 to 4 p.m. Both programs are free with museum admission.
Children ages nine and older, accompanied by an adult, can make a zoetrope, a popular nineteenth-century viewing toy, also known as the Wheel of Life, which remains an imagination-spinning introduction to animation, in a hands-on class in the DIA studio. Preregistration and payment are required. Call 313.833.4005 to register.
Back to top
DFT
When you've had your fill of animation, check out the live-action films at the DFT. Three are scheduled for October, along with two animated full-length features. Plus there's a special showing of two documentaries about the travels of Detroit-born artist Mike Kelley's Mobile Homestead.
In The Patience Stone (left), Golshifteh Farahani gives an electrifying performance as a wife who sits by her injured, unresponsive husband and confesses to a litany of abuses she has suffered at his hands. Computer Chess, set in the early 1980s in a nowheresville hotel hosting an annual artificial-intelligence chess competition, is part faux documentary and part hallucinatory coming-of-age sexual fantasy. La Beaute du Diable is the story of "second-rate devil" Mephistopheles and his pact made with forlorn alchemist Faust--one soul in return for sex, power, and youth, not to mention the secrets of the universe--the two exchange bodies, with the ancient Faust transformed into the handsome, dashing young Philipe, and vice versa.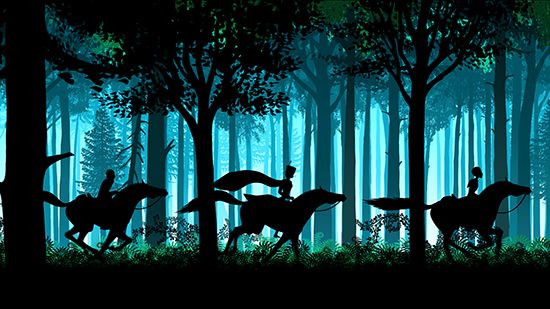 Feature-length animation for October includes Tales of the Night (left), which whisks viewers off to enchanted lands full of dragons, werewolves, captive princesses, sorcerers, and enormous talking bees, and Metropolis, an anime tale about the Evil Duke Red and his plan to rule the world.
In a special presentation, two documentaries trace the journey Mike Kelley's Mobile Homestead, a full-sized replica of the late artist's childhood residence, from downtown Detroit to the former home in Westland and back again. Kelley's last major project, Mobile Homestead traveled through a variety of urban and outlying areas of Detroit, revealing the socio-economic disparities among the communities. The free, single screening, presented by the Museum of Contemporary Art Detroit (MOCAD), Mike Kelley Foundation for the Arts, Artangel, and the DIA's auxiliary Friends of Modern and Contemporary Art, is Thursday, October 17.
For a complete schedule or to purchase tickets, click here.
The DFT is presented by Buddy's Pizza.

Back to top
News and Notes
Watch Me Shop
From Betty Boop, Felix the Cat, and Popeye to Saturday morning cartoons and superheroes, animation comes to the Watch Me Move Museum Shop, with a selection of optical toys, collectibles, books, films, and accessories related to the history of the art form. During the month of October, save 20 percent when you bundle the Watch Me Move exhibition catalogue with the Disney Year of Animation Calendar. Shop anytime at diashop.org, or visit the special exhibition venue--no admission required to enter the retail space.
Ofrenda Artist Demonstration
Later this month, we're turning Rivera Court over to artists creating ofrenda altars, part of celebrations of the Day of the Dead in Mexico and Mexican American communities. Select artists begin building their altars Tuesday, October 22, a process the public is welcome to watch, and the completed works are on view Friday, October 25 through Sunday, November 3. On that Sunday, all the artists will be present from 2 to 3 p.m. to discuss the inspiration behind their creations.
Ofrenda is Spanish for offering; the altars traditionally provided a means for people to pay respects to and remember those who have passed away by including the deceased's favorite foods, mementos, pictures, sugar skulls, and flowers as decorative elements. Now, the ofrenda are also used to pay homage to places, moments in time, ideas, and events that people feel are worth commemorating. Visitors are welcome to write a personal note of remembrance to add to a community altar.
Ann Arbor Shuttle
For our friends in Washtenaw county and surrounding areas, the University of Michigan Detroit Center is offering a free shuttle to the DIA from campus beginning Saturday, October 5. The MDetroit Center Connector shuttle runs multiple times every Friday and Saturday. While the shuttle is free, advance reservations are recommended and mandatory for non-university affiliated passengers. The shuttle does not include museum admission, which is free for residents of Wayne, Oakland, and Macomb counties (not including special exhibitions); $4 for students, and $8 for all others. For more information on the shuttle schedule or to make reservations, click here.
Back to top
Detroit Institute of Arts
5200 Woodward Avenue
Detroit, Michigan 48202
www.dia.org
313.833.7900

Comments or questions about the newsletter? Please contact us: comments@dia.org

ADMISSION
$8 adults, $6 seniors, $4 children
The museum is free for members and residents of Wayne, Oakland, and Macomb Counties
Contact the Membership HelpLine at
313.833.7971 or membership@dia.org

For group sales (15 or more) contact 313.833.1292 or dia.org/grouptours

HOURS
Museum
Mon CLOSED
Tue, Wed, Thur 9 a.m.-4 p.m.
Fri 9 a.m.-10 p.m.
Sat, Sun 10 a.m.-5 p.m.

PARKING
Valet parking is available at the Farnsworth entrance. The price per car is $10. Beginning Friday, Oct. 4, valet parking will also be available at the Woodward entrance, Fridays, Saturdays, and Sundays, during museum hours.

Lighted, secure self-parking is available in the Cultural Center parking lot, between John R and Brush, behind the museum.

CaféDIA
313.833.7966
Tue, Wed, Thur 11:30 a.m.-2:30 p.m.
Fri 11 a.m.-2:30 p.m., 4-9 p.m.
Sat, Sun 11 a.m.-3 p.m.

Kresge Court
Tue, Wed, Thur 9 a.m.-3:30 p.m.
Fri 9 a.m.-9:30 p.m.
Sat., Sun 10 a.m.-4:30 p.m.

Museum Shop
313.833.7944 or museumshop@dia.org
Open during museum hours or online at diashop.org
Connect with us!
Keep up-to-date with text messages about upcoming DIA events! Sign-up here.