Director's Letter
In 1990, a local heiress living in New York left the DIA a small group of paintings and Chinese decorative arts. Her will stipulated that the objects be sold to establish a fund for the purchase of "classic modern art." The paintings were by such notable masters as Van Gogh, Renoir, and Chagall, but the will also carried a codicil that disclaimed any guarantee of the works' authenticity and, in fact, the Renoir was quickly established as a copy. The Chagall and other pieces were sold and the art purchase fund was established, as per the donor's wishes. Works by Roy Lichtenstein and Joseph Cornell are among those acquired with the help of this fund.
The big surprise came when the auction house selected to handle the Van Gogh painting--an early flower piece--declined to take it, citing a recent challenge to its authenticity by a prominent specialist in Cézanne and the art market of the earlier twentieth century. His challenge occurred at a time when the whole area of early Van Gogh was being questioned and, despite the fact that the work had been included in the two main catalogues raisonés published in the 1920s and '50s, the painting was now tainted. The work languished in the DIA's storeroom for the best part of a decade until, as a consequence of the DIA's exhibition Van Gogh Face to Face in 2000, we sent it to the Van Gogh Museum in Amsterdam for an in-depth analysis. After much study, the Van Gogh Museum offered its opinion that everything in the painting--materials, technique, subject matter--was commensurate with the artist's work in his early years in Paris. The examination also invalidated the skeptical connoisseur's main argument and, as it was viewed by visiting scholars, consensus swung back in favor of the work as genuine.
| | |
| --- | --- |
| | |
| | |
As you may have guessed, this was Still Life with Carnations (left), the painting included in our exhibition Fakes, Forgeries, and Mysteries two years ago, when we paired it alongside another flower piece from the same period, of which the authenticity had never been in question. We asked visitors to vote whether or not they thought our painting was O.K. and the "nays" were in the majority. I have to say that it was only when I saw a flower painting by Adolphe Monticelli, an artist Van Gogh idolized throughout his short career, that I understood how our painting fit into the latter's helter-skelter development in the last five years of his life. More to the point, there is now no serious question about the painting's authenticity and we are now going through the process of fulfilling the donor's wishes.
A footnote: Still Life with Carnations was owned by a Hollywood producer and is featured in Lust for Life, the film version of Van Gogh's life. Kirk Douglas, as the artist, stands in front of the work while holding--in reproduction--our great Self-Portrait. You might like to take a look at the flower painting, hanging in the second-floor galleries north of Rivera Court, before it leaves us forever after an unexpectedly long, enforced stay at the DIA.

Graham W. J. Beal
Back to top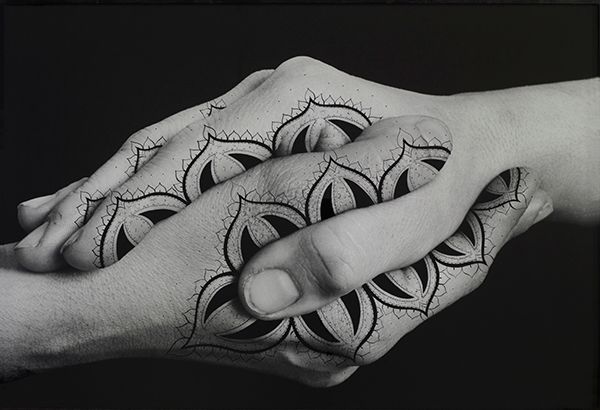 Exhibitions
Shirin Neshat
April 7-July 7
Special Exhibition Galleries: South
Shirin Neshat, an Iranian-born artist living in New York City, is acclaimed for her extraordinary video installations and photography, yet her collected works have rarely been considered as a singular production or displayed together. This mid-career retrospective includes seven video installations and two series of photography. Through visual metaphor and compelling sound, Neshat confronts the complexities of identity, gender, and power to express her own vision that embraces the depth of Islamic tradition and Western concepts of individuality and liberty.
Included in the exhibition are her early groundbreaking video installations Turbulent (1997), Rapture (1998), and Fervor (2000), along with seminal works such as Passage (2001) and Tooba (2002), and a more recent video installation, Women Without Men (2009). Two of Neshat's widely celebrated large-scale photographic works are also on view: Women of Allah (1993-97), which earned critical acclaim as a striking exemplar of conceptually based photography, and her most recent work, The Book of Kings (2012).
Members see the exhibition first on Member Preview Day, Saturday, April 6, 10 a.m. to 5 p.m. Exhibition curator Rebecca Hart gives a brief introduction to Neshat's work at 11 a.m. and 1 p.m. Space is limited, so click here to reserve your space.
The related Iranian film series continues at the DFT with showings of A Separation on April 4, Neshat's Women Without Men on April 5, and Close-Up (left) on April 11. All screening are at 7 p.m. and free for members. The Global Imaginaries, Individual Realities Lecture Series features three artist's talks: a lecture by Chilean-born artist Alfredo Jaar on April 3, a conversation between Neshat and Nobel Peace Prize winner Shirin Ebadi on April 7, and a presentation by multimedia artist Esther Shalev-Gerz on April 10. Lectures are free, but registration is highly recommended. To register, go to fmca-dia.org. and click on the individual lecture.
A fully illustrated exhibition catalogue is available in the museum shop or online. Also available is the DIA's first exhibition app, designed for iPad and Android tablets. Explore the breadth of Shirin Neshat's work through video clips and interactive presentations of selected still images, as well as a video interview with the artist and additional information about her life and inspiration. The app is free.
This exhibition is organized by the Detroit Institute of Arts. Generous support has been provided by the MetLife Foundation, the Andy Warhol Foundation for the Visual Arts, the National Endowment for the Arts, the Robert Mapplethorpe Foundation, and the Marjorie and Maxwell Jospey Foundation. Additional support has been provided by the City of Detroit.
Above: Shirin Neshat, American, b. Iran; Untitled, 1996; RC print and ink. © Shirin Neshat, Courtesy of the artist and Gladstone Gallery, New York and Brussels

Back to top
Motor City Muse
Detroit Photographs, Then and Now
Through June 16
Albert and Peggy de Salle Gallery of Photography
| | |
| --- | --- |
| | |
| Russ Marshall, American; Assembler, American Beauty Electric Irons and Heaters, Detroit, Michigan, 1993 (printed 1997); gelatin silver print. Gift of the artist. ©Russ Marshall, 2012. | |
Detroit industry, particularly the auto companies, and the workers who toil in its factories, have been a constant draw for photographers, as can be seen in this exhibition. Henri Cartier-Bresson, on a 1947 visit to the city, captured workers at shift change at the Ford Motor Company's River Rouge complex and standing outside the steel plant on Zug Island. But few photographers were able to gain access to the interior of the plants.
Robert Frank spent two days photographing the Rouge engine assembly line in 1955 as part of his book, The Americans. Russ Marshall has more recently gained easy access to auto plants, steel mills, and small shops as a freelance photographer for labor unions from 1980 to 1985, including the United Auto Workers and the United Steel Workers. His photographs show workers bent over engines and wrangling steel parts at the Rouge's Dearborn Assembly plant, as well as portraits reflecting the growing number of women in the workforce. Marshall cites Frank as an influence but differs in his relationship to his subjects, creating pictures deeply informed by his own personal connections with labor and labor issues.
An exhibition catalogue is available in the shop and online.
This exhibition has been organized by the Detroit Institute of Arts. Support has been provided by the Chrysler brand and Rock Ventures. Additional support has been provided by the City of Detroit.

Back to top
Guest of Honor
Van Gogh's Bedroom in Arles
Through May 28, 2013
Dutch Galleries
| | |
| --- | --- |
| | |
| Vincent van Gogh, Dutch; The Bedroom in Arles, 1889; oil on canvas. Musée d'Orsay, Paris. Photo: Hervé Lewandowski. © RMN-Grand Palais/Art Resource, NY | |
We've welcomed Van Gogh's The Bedroom in Arles, on loan from the Musée d'Orsay, as an honored guest. But it isn't the first time the image has done a turn as a guest star. The painting and its artist appeared in a 2010 episode of the popular BBC science fiction television series Dr. Who. In the episode "Vincent and the Doctor," Van Gogh is befriended by the title character. Van Gogh is late for a meeting, and Dr. Who, wondering what has kept the artist, finds the painter lying in bed sobbing, in a scene lifted right from Van Gogh's picture of his bedroom. Come see the real Bedroom in Arles, on view in the third-floor Dutch galleries through May 28.
Supported by Talmer Bank and Trust
Back to top
Detroit Film Theatre
The DFT wraps up its winter schedule with two French films and a look at one of the world's most modest heroes. Celine and Julie Go Boating is farce, puzzle, fairy tale, Alice in Wonderland, Alfred Hitchcock, and female buddy picture all at once and may be the most entertaining experimental movie ever made. In the taut thriller with the heart of a melodrama Max et les Ferrailleurs, Max, a Paris detective, is hell bent on justice at any cost after watching one too many wily criminals slip through his fingers.
Nicky's Family (left) tells the story of the 102-year-old Nicholas Winton, an Englishman who organized the rescue of 669 Czech and Slovak children just prior to the outbreak of World War II. For more than half a century, he didn't speak of these events, but when his wife discovered a suitcase in the attic full of documents and transit plans, his extraordinary history came to light.
For a complete schedule or to purchase tickets, click here.
The DFT is presented by Buddy's Pizza.

Back to top
Inside|Out 2013
| | |
| --- | --- |
| | |
| Robert Moskowitz's Hard Ball III, one of the new images for 2013, looks right at home in Novi's Power Park. | |
Inside|Out, the DIA's popular program that brings reproductions of museum masterworks to the streets and parks of metro Detroit, enters its fourth year this month with eighty-one images, including several new selections, spread across thirteen communities. From April to June, reproductions can be found in Ann Arbor, Dearborn Heights, Detroit, Fraser, Hazel Park, New Baltimore, Novi, Pontiac, Redford Township, Rochester Hills, Utica, Walled Lake, and Westland.
We're working with communities to plan educational events and fun activities, such as bicycle and walking tours. Each participating municipality is assigned a designated weekend when residents can visit the museum at no charge, see "their" works of art, receive a 10 percent discount in CaféDIA and the museum shop, $1 off Detroit Film Theatre tickets, and free admission to showings of the DFT 101 film series.
Check here for locations of works of arts and information on free weekends. Visit the Inside|Out Facebook page for photographs from all over and for the latest developments. Twelve other municipalities host the outdoor art galleries from July to September.
Funded by the John S. and James L. Knight Foundation
Back to top
Art X Detroit
Art X Detroit, Midtown's celebration of visual, performing, and literary arts, comes to the DIA on Friday and Saturday, April 12 and 13, with films, music, author readings, and a very hot Salsa dance party.
On Friday, April 12, short films about artistic endeavors, often followed by a discussion with the various creators, run in the DFT auditorium. In Frames for the People: A City of Halos (left), Corrie Baldauf uses large sheets of colored acrylic to explore Detroit as seen through its people. Ken Meisel and Passalacqua's Never Alone documents the creative possibilities of spoken word in collaboration with music. In her new film ¡Viva America!, Maria Costa transforms herself into outrageous comic personas, from a boisterous Latino immigrant to a conservative Southern politician, to capture the multicultural voices of America. A Salsa dance party in Prentis Court follows the screening.
In Kresge Court Friday evening are two performances: The Power of The Activist Artist with Cheryl A. Alston, who uses the spoken word and performance art to look at depictions of racially motivated mob violence; and Snapshots, Kathleen Pfeiffer's performance combining a literary reading with dance to explore the theme of loss. Veteran Detroit rocker Terry Peake presents the debut of Firestorm, an instrumental composition that combines diverse musical genres, in the Lecture Hall.
Featured on Saturday, April 13, is an Evening with Charles Mcpherson and Mark Stryker. Detroit Free Press music writer Stryker engages McPherson, one of the most important figures in Detroit's jazz explosion of the 1950s, in an onstage discussion followed by a performance by the Charles McPherson Quartet.
All events in the five-day Art X Detroit: Kresge Arts Experience are free to the public. Running April 10 to the 14, the multidisciplinary celebration presents works created by the 2011-12 Kresge Eminent Artists and Artist Fellows, at more than a dozen venues throughout Midtown. For more information and a complete Art X schedule of performances at the DIA and elsewhere, click here.
Art X Detroit is presented by the Kresge Foundation
Back to top
News and Notes
New Look for Kresge Court
Kresge Court is undergoing a makeover, closing Tuesday, April 16, and reopening Friday, June 14, as a more active, inviting space with new seating arrangements, lighting, and, a menu of coffee, cocktails, and light food fare. CaféDIA will open earlier during construction.
The transformation, a part of the broader Cultural Living Room project (which also includes new programs and seating on the South Lawn), has been made possible through a grant from ArtPlace America, which chose the DIA as one of forty-seven national finalists from more than 2,000 applications.
German Expressionist Gallery
The DIA's German Expressionist collection, which has been on loan to the Frist Center for the Visual Arts in Nashville since last October, has been reinstalled and is again on view in the second-floor modern galleries. Among the highlights are Ernst Ludwig Kirchner's Winter Landscape in Moonlight, Max Beckmann's Still Life with Fallen Candles, and Animals in a Landscape by Franz Marc.
Spring Break
Looking for something to do with your kids' during spring break? Daytime Drop-In Workshops are scheduled every day from 11 a.m. to 3 p.m. during the first week in April. In addition, the Family Fitting Room returns to Prentis Court for personalized museum tours. Click here for the workshop schedule.
Exhibition from the Taubman Collection
DIA members are invited to see rarely shown treasures from the private collection of Mr. and Mrs. A. Alfred Taubman, long-time supporters of the museum, on view at Lawrence Technological University, Saturday and Sunday, April 20 and 21. Works on view at the University Technology and Learning Center Gallery include those by Giacometti, Feininger, Munch, Tiepolo, Schiele, Burchfield, and Bonnard. Gallery hours are noon to 5 p.m.; admission is $5 and free for DIA members with a membership card. Call 248.204.2876 for more information. Click here for directions to the campus, 21000 West Ten Mile Road, Southfield.
Back to top
Detroit Institute of Arts
5200 Woodward Avenue
Detroit, Michigan 48202
www.dia.org
313.833.7900

Comments or questions about the newsletter? Please contact us: comments@dia.org

ADMISSION
$8 adults, $6 seniors, $4 children
The museum is free for members and residents of Wayne, Oakland, and Macomb Counties
Contact the Membership HelpLine at
313.833.7971 or membership@dia.org

For group sales (15 or more) contact 313.833.1292 or dia.org/grouptours

HOURS
Museum
Mon CLOSED
Tue, Wed, Thur 9 a.m.-4 p.m.
Fri 9 a.m.-10 p.m.
Sat, Sun 10 a.m.-5 p.m.

PARKING
Valet parking is available at the Farnsworth entrance.. The price per car is $10.

Lighted, secure self-parking is available in the Cultural Center parking lot, between John R and Brush, behind the museum.

Ford Second Sundays are generously supported by the Ford Motor Company Fund. Next Ford Second Sunday, April 14.

CaféDIA
313.833.7966
Tue, Wed, Thur 11:30 a.m.-2:30 p.m.
Fri 11:30 a.m.-2:30 p.m., 5-9 p.m.
Sat, Sun 11:30 a.m.-3 p.m.

Kresge Court Coffee Stop
Tue, Wed, Thur 9 a.m.-3 p.m.
Fri-Sun 10 a.m.-4 p.m.

Museum Shop
313.833.7944 or museumshop@dia.org
Open during museum hours or online at diashop.org
Connect with us!

Keep up-to-date with text messages about upcoming DIA events! Sign-up here.