Greetings!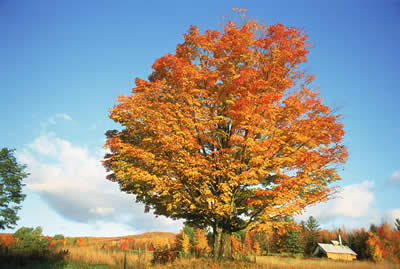 Fall will soon be upon us...September 22!
47 Seniors getting ready for their big year!
There is so much going on around Shortridge these days led, of course, by a myriad of activities and events surrounding the FIRST SENIOR HIGH SCHOOL GRADUATING CLASS SINCE 1981!! The Class of 2013 is on a fast-paced mission to plan and organize major activities and events that conclude with graduation in late May/early June 2013. There are 47 eager young people who want these last 8-9 months of their high school days to be funfilled, and exciting, as well serving as a springboard to college (for most) and future adulthood. And this needs to be a memorable event for ALL Shortridge alumni...the first high school graduation class in 32 years!
Alumni, you will be asked to help and support these graduating seniors from assistance with helping to underwrite some of those hefty senior activites; namely, annual yearbook, senior photos, prom, etc. expenses. The seniors are working hard to fundraise on their own behalf through various money-making events, but remember, this is an inner-city school of students and families with very limited resources. This is where WE can help make this a wonderful and memorable year. Financial donations in any amount and/or volunteers to help will be gladly accepted. Send your donation payable to the Shortridge Alumni Assocation targeting SENIORS in the notes section, c/o 5030 Guion Road, Indianapolis, IN 46254. Or designate the activity you'd like your support.
The students have held car washes, sell candy and cookies, and will expand their fundraising efforts to help offset the mounting expenses for a "traditional" senior year. They're planning various junior/senior class dances, pizza parties, and holiday activities at minimal cost to boost revenues, while attempting to keep the overall costs to a minimum.
The senior class counsel representatives meet twice weekly during their 30-minute lunch period to brainstorm ideas and plans to make this a wonderful senior year. They have selected their prom site; senior class teacher sponsors are helping to work out details for the prom, a yearbook and DVD, including photos of the entire student body, especially for this first yearbook since the early 1980s. We all want this to be a memorable occasion that will last a lifetime.
Several ideas are on the table to fundraise to offset the significant printing costs of a hard-cover, 4-color yearbook yet keep the books' cost to a minimum for the students. Once the final costs have been determined, we'll let you know!
Nearly all funds raised within this school year will target the students, but primarily the SENIORS. Let's help them wherever we can.
ALUMNI ASSOCIATION TO ROLL OUT & OFFER MERIT AND SENIOR ACHIEVEMENT

SCHOLARSH
IPS.
The Shortridge Alumni Association (Scholarship Committee) will launch two distinct scholarships for seniors to consider:
The Legacy Scholarship - a merit scholarship for up to $5,000 for students who apply with an academic GPA of 3.5 or above. Up to two (2) students may receive this scholarship based on above-level academic achievements and other criteria established by the alumni association.
The

Senior Achievement

Scholarship - for students with a GPA of 2.5 or above, who have achieved excellence through participation in music, sports, science, language arts and/or civic activities. Up to 10 scholarships may be awarded valued at $500 each.
Application packets for both scholarships will be available in early January through the Guidance office. The SAA Scholarship Committee will lead the selection and student interview process. Alumni interested in volunteering to work with this committee should send email to: shortridgealumni@sbcglobal.net.
ALUMNI ASSOCIATION TO HOST HALLOWEEN SCHOLARSHIP FUNDRAISER -- SATURDAY, OCTOBER 27TH 4-8P
A scholarhip fundraiser is planned by the Alumni Association to augment our scholarship coffers. As mentioned above, this is THE YEAR OF THE SENIORS. But instead of this event for the kids, this activity is targeting the alumni, who still like to have fun!
We're asking a minimum donation of $50 per attendee with proceeds going to the Shortridge Legacy Scholarship Fund. If the FMLG (see feature article) is NOT within your range, perhaps you will consider support in this way. Donation amounts above $50 are tax deductible. Light refreshments will be available.
We're working out the final details, but reserve your spot now! Send your check to Shortridge Legacy Scholarship c/o 5030 Guion Road, Indianapolis, IN 46254. Identify how many plan to attend the Halloween party and be certain to include all pertinent contact information: name(s), address, phone number and email address. If you cannot attend, but would like to be a supporter of the scholarship fundraising efforts, your donation will be recognized in future editions of NewsBriefs. Call your friends and make it a fun-filled event.
The home of a Shortridge alum will be the place and all final details will explained in our next newsletter and/or sent directly to the attendees. Costumes are optional, but the fun is guaranteed! Volunteers are welcome to help with this event or other fundraising activities. Send email to: shortridgealumni@sbcglobal.net
Shortridge Band Activities
Kathy Spangler, band director, reports a full schedule of activities surrounding the music department. Visit their website for the full fall/spring calendar of events.
www.shortridgemusic.com
.
The band is working hard to prepare for more engaging events; however, with limited resources, instruments, music, and funds to purchase materials, they hope alumni who were former band or orchestra members will help as volunteers for their various fundraisers; donation of equipment, and [of course] with financial donations. As well, there is an open invitation for former band members to sit in and play with the students during any rehearsals. Help the students prepare for the ISSMA contest season.
And as the fall/winter sporting events progress, the band members may be an integral part of the half-time entertainment.
Here's a listing of things the band director has on her wish list:
* People to sew flags for the color guard
* People to help build shelves and a small storage shed (donation of the supplies and labor)
* A reliable riding lawn mower, atv, or golf cart for pulling equipment cart
* Two sturdy tent canopies
* Volunteers to help during special events
* Cases of bottled water, paper plates, napkins, plastic silverware
* Any financial donations as regular support or for the Disney Trip (now postponed until Spring Break, 3/31-4/4/2013). Make checks payable to: Shortridge Band Booster Association and mail c/o Kathy Spangler, Band Director, 3401 N. Meridian Street, Indianapolis, IN 46208.
* Tangible items delivered to the school to the attention of Ms. Spangler.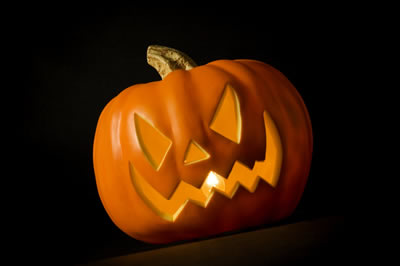 Upcoming: Halloween Concert and Spaghetti Dinner, October 30, Dinner from 4:30-5:45p - $5/plate in the school cafeteria. Concert at 6p in Caleb Mills Hall. Everyone welcome to attend.
Shortridge Athletic Department - 2012-2013
.Danny Wilson is the new Athletic Director at Shortridge. Mr. Wilson comes to Shortridge from a similar position at Howe High School. And as during the helm of Mr. Stephen Papesh, donations for the athletic department are still needed and can be sent directly to the school to the attention of the Athletic Director, 3401 N. Meridian Street, Indianapolis, IN 46208. All donors' names will be added to the SAAB supporter list.
THE NEW GYMNASIUM IS NEARING COMPLETION AND WILL BE COMPLETED BY NOVEMBER. THE OUTSIDE BRICKS AND MORTAR ARE NEARLY COMPLETE; INSIDE THE FLOORING IS BEING INSTALLED. Stay tuned for the Dedication schedule.
ATHLETIC DEPARTMENT CONTINUES TO NEED OUR HELP!
SHORTRIDGE ALUMNI ATHLETIC BOOSTERS (SAAB)
(We'd like to add YOU to our list of Supporters)
PLATINUM LEVEL
(Donations over $1,000)
Fletcher H. Wiley - 1960 - to honor Coach George Gale*
Class of 1951 - to honor Mr. Jerry Steiner
GOLD LEVEL
(Donations between $501-$1,000)
John D. Peterson - 1951
Samuel G. Pride, 1966
Thomas E. Reilly - 1957
SILVER LEVEL
(Donations between $101-$500)
William & Lynn (Bolles) Boatman - 1958
Barbara (Keenan) Brock - 1959*
Robert G. Butler - 1958
Anita L. DeFrantz - 1970
Pete & Alice Dye - 1944
Ann T. Hunckler - 1962, in memory of
Timothy McDowell - 1971
John Leslie McIntire - 1962
George Pillow - 1967
Kenneth D. Rogers, 1974
Jerry Steiner - teacher
BRONZE LEVEL
(Donations up to $100)
Delcina "Ann" Kern Cassella - 1945
Don Essig - 1955
Richard G. Lugar - 1950
Sharon (Crockett) Mutter - 1960
*Most recent donation
NOTE: As with all gifts sent to the school or through the alumni association, kindly let us know if we have permission to list you by name and class year as a donor or if you wish to remain anonymous.
Founding Members Legacy Guild

3 MONTHS LEFT!
Forty-nine (49) alumni are listed below. Hopefuly by year's end, our donor list will exceed more than 50 (we're almost there!)
GOAL:

AT LEAST ONE DONOR FOR EVERY GRADUATING CLASS!
Donations for the Shortridge Legacy Scholarship Fund are welcome in any amount at any time; however, Founding Members Legacy Guild (FMLG) continues only until December 31, 2012, Donations to this restricted fund are a source for scholarships that will be awarded to deserving students who may be from the first graduating class in 2013. Founding Members' participation requires a minimum $500 or greater donation to the scholarship fund. Donors to FMLG will have their names inscribed on a bronze plaque that will be permanently displayed along the main corridor of the school at the end of this special campaign.. Also, FMLG donors receive five years' membership in the alumni association.
Did your class reunion make "extra" money you would like to donate toward scholarships? FMLG is one way to make those class donations go farther.
This also may be a way to honor a Shortridge graduate family member posthumously.
Please make your tax-deductible check payable to: Shortridge Legacy Scholarship Fund (FMLG on the memo line); mail c/o 5030 Guion Road, Indianapolis, IN 46254.

Join our growing list of Founding Members: (as of 8/5/2012)
Dr. Beurt SerVaas, 1937

Dr. Robert W. Harger, 1938

Martha "Marta" (Cantwell) Meeker, 1939
Ann (Cantwell) Penrose, 1941
Kathryn E. (Hill) Meredith, 1942
Ann (Kern) Cassella, 1945
Dr. Raymond Martin Johnson, 1950
John D. Peterson, 1951
Nancy (Browning) Peterson, 1951
Frank J. Anderson, 1956
Lynn (Bolles) Boatman,1958
William M. Boatman, 1958
Robert G. Butler, 1958
Roy B. Carlson, 1958
C. "Terry" Duncan, 1958
Paula (Distelhorst) Eidel, 1958
Bette (Alexander) Erxleben, 1958
Linda (Henderson) Gassett, 1958
Marcia Warrington, 1958
David A. Leighty, 1959
Laird L. Macomber, 1959
Kaaren O. (Burke) Rodman, 1959
Michael W. Rodman, 1959
Monica (Tann) Lett, Ph.D., 1960
Rufus "Bud" Myers, 1960
Fletcher H. Wiley, 1960
Susan A. Bettis, 1961
Ann (Johns) Sonnenberg, 1961
Judith K. (Mendenhall) Shiffler, 1962
Timothy Clague, 1963
Grant F. Shipley, 1963
Cheryl (Borringer) Troyer, 1963
David V. Biesemeyer, 1964
Harriette"Hattie" Byland, 1965
William A. Lawrence, 1965
Jon Nygaard, 1966
Samuel G. Pride, 1966
Jan L. Clark, 1967
Yvonne Perkins, 1967
Susan (Brown) Wallace, 1967
Anita L. DeFrantz, 1970
Dr. Woodrow A. Myers, Jr., 1970
Timothy T. McDowell, II, 1971
Mary Ann (Bruce) Denton, 1972
Valerie J. (Warner) Stewart, 1972*
Carol (Morgan) Gog, 1973
Derrick Burks, 1974
Vicki Williams, 1974
Shortridge Hall of Fame Nominations for 2013
December 1, 2012, is the deadline for nominations for the Shortridge Hall of Fame in 2013. Obtain the nomination form from our website: www.shortridgealumni.,com. Nominators are required to provide a biography or resume for the candidate. And, as is our tradition, any Shortridge alumni inducted into the IPS Hall of Fame automatically will be inducted into the Shortridge HOF. This year's Shortridge IPS HOF inductees will be: Andre B. Lacy (class of 1957) (inducted into the Shortridge HOF in 2012), and a posthumous award for Judge Z. Mae Jimison (class of 1961).
The IPS HOF induction luncheon is scheduled for October 4. 2012, 11:30am - 1:15pm at the Indiana Roof Ballroom, 140 W. Washington St., Indianapolis.. Single reservations are $75/pp. Contact IPS Education Foundation if you would like to attend or sponsor a student.
Shortridge HOF inductees will be recognized in May 2013.
SAA Board of Directors -
REMINDER: FOR ALL FUTURE CLASS REUNIONS, CLASS REPRESENTATIVES WILL CONTACT AND WORK WITH THE ALUMNI ASSOCIATION BOARD. Send email to
shortridgealumni@sbcglobal.net
for assistance and guidelines for scheduling visits to the school during your special events.
Deloris "Dee" (Richardson) Duff - '59 - President
Marilyn (Chance) Shank - '67 - VP, Public Relations
Alfred "Al" Edyvean - '68 - VP, Marketing & Development/Fundraising
Jarnell (Burks) Craig - '63 - Treasurer
Carol (Morgan) Gog - '73 - Recording Secretary
Monica Oclander - '62 - Corresponding/Financial Secretary
Members-at-Large
(decade representatives)
Martha (Cantwell) Meeker - '39 (Decade of the 30s)
Kathryn "Katy" (Hill) Meredith - '42 (Decade of the 40s)
William and Lynn (Bolles) Boatman - '58 (Decade of the 50s)
Richard "Rich" Edyvean - '68 (Decade of the 60s)
Keith M. Rand - '70 (Decade of the 70s)
Gregory Smith - '80 - (Decade of the '80s)

Board appointments:
Consultant/SHSAW Founder - Guy E. Russell - '59
Parliamentarian - Melford "Dutch" Holland - '57
SMHS Administrators
Stanley Law, principal:
Debra Ward , vice principal
Thank you for your continued interest and support.

Sincerely,

Deloris "Dee" (Richardson) Duff. President
Shortridge H.S. Alumni Association
Log in to our Website!
NOTE: PayPal page under re-construction on the website.
Click
here
for membership flyer if you cannot sign on via PayPal. Print. Complete, enclose your check, payable to SHSAA, and Mail to: 5030 Guion Road, Indianapolis, IN 46254.
Mission statement, association bylaws, activities available to view online.
View your Class Directory, complete your Profile, upload a photo, Pay Member Dues via PayPal. Paid membership required to surf the entire site.
View back issues of NewsBriefs.
Shortridge Yearbooks
Shortridge Media Specialist (Librarian) gladly accepts all old Shortridge Yearbooks. Contact Gregg Nowling at Shortridge with your donation, 317.345.7996
Check out the digital library of yearbooks as catalogued by the Indianapolis Marion County Public Library. Most Shortridge yearbooks from 1898 - 1968 are available for viewing at: http://digitallibrary.imcpl.org/shs.php
Informal Class Luncheons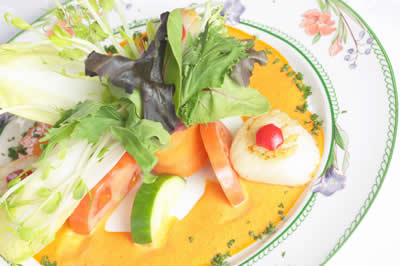 The Class of 1942 invite you to join them at 11:30 a.m. on the last Friday of each month @ MCL Cafeteria, 116th & Keystone Ave, per Kathryn (Katy) (Hill) Meredith, class of1942.
"The Girls of the
Class of 1943
" invite other classmates to join them at 11:30 a.m., on the 3rd Thursday of each month at LePeep Restaurant, 86th & Township Line Road, adjacent to MCL Cafeteria, according to Lynn Imel Rhamy. Any class members are welcome, male or female.
Let us know if your class has an ongoing meeting place.
SAA Memberships & Renewals -- Membership Renewal Reminder
Please check your member card and
renew membership or join today; encourage your friends to join our alumni association
. Look at your membership card for the expiration date. If joining or renewing online, please include your class year; ladies please include your maiden name. Example: Dorothy (Jones) Smith, 19xx, email and USPS mailing address.
Alumni Association membership is required for full access to the website.
One-year membership: $35 annual fee payable via PayPal or check
Five-year membership (Founding Member's Legacy Guild) (see Feature Article) (payable to Shortridge Alumni Association; mail c/o 5030 Guion Road, Indianapolis, IN 46254. FMLG EXPIRES DECEMBER 2012.
For more membership information, visit our website: www.shortridgealumni.com or send email: shortridgealumni@sbcglobal.net
.
2012-2013 CLASS REUNIONS
Continue to read NewsBriefs over the next few months with plans and information for the following upcoming class reunions:
Class of 1971 - September 29, 2012. For information, visit their Facebook Shortridge H.S. Class of '71 group page or contact Karen McClain kemdunkel@gmail.com. More info to follow.
Class of 1977
-

October 13, 2012
Details to follow. Contact" M. Jean Williams Slaughter, mjws58@aol.com or by phone: 317-523-6497
REUNIONS IN 2013:
Class of 1963 - 50-year reunion - summer 2013
Class of 1958 - 55-year reunion - September 21, 2013, Children's Museum. More information to follow.

REMINDER: Reunion organizers, please encourage your classmates to become active members of their alumni association. We have hundreds of Shortridge alumni gathering this year and next. for milestone reunion celebrations. Please inform others that our alumni association is alive and well...we need everyone's support. And if your class budgets yield a surplus, kindly consider a donation to the Legacy Scholarshiop Fund or other special project that will benefit the students at Shortridge. Thank you! The Board President
Calling all Group Line-Dancers
Shortridge alumni, who enjoy group line-dancing, have been invited to join with alumni from other IPS high schools for an afternoon of fun and exercise. The president of the Crispus Attucks Magnet High School Alumni Association invites all Shortridge alumni who enjoy line-dancing to join the fun on Wednesday, October 3, 2012, from 4-7pm at Crispus Attucks' gymnasium, 1140 Dr. Martin Luther King, Jr. Street.
Wear your school colors (Shortridge blue and white, in case you've forgotten). Wear tennis shoes or socks only...no regular street shoes allowed on the gym floor. Admission is free but you need a ticket. Contacts: Fred Robinson, event coordinator at 317-702-1777 or Robert Jackson, president, Crispus Attucks Alumni Association, 317-989-2112.