Greetings!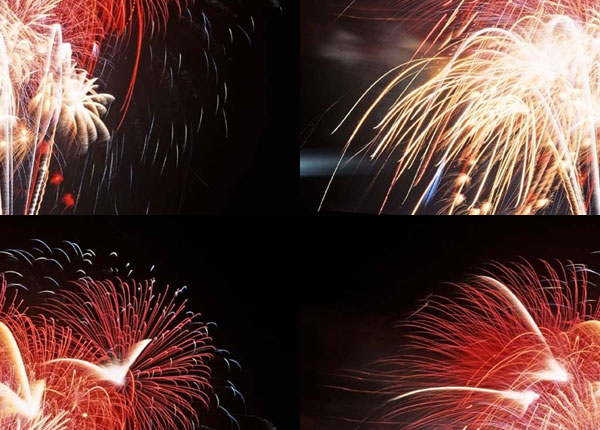 HAPPY JULY 4TH AND SUMMER FAMILY FUN
SCHOOL RESUMES AUGUST 6th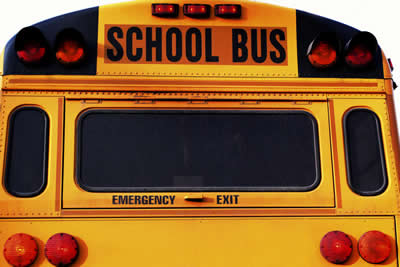 Shortridge Athletic Department - 2012-2013
.New teacher assignments and retirements have resulted in a new Athletic Director at Shortridge. Stephen Papesh retired and is being replaced by the AD reassignment from Howe High School..More information forthcoming regarding the new AD and his goals / challenges for the athletic department. However, the overall need still exists. Donations for the athletic department can be sent directly to the school to the attention of the Athletic Director, 3401 N. Meridian Street, Indianapolis, IN 46208. All donors will be added to the SAAB supporter list. As a reminder, FOOTBALL RETURNS TO SHORTRIDGE THIS FALL!
THE NEW GYMNASIUM IS NEARING COMPLETION AND WILL BE IN USE THIS SCHOOL YEAR FOR BOTH BOYS' AND GIRLS' ATHLETIC PROGRAMS.
ATHLETIC DEPARTMENT CONTINUES TO NEED OUR HELP!
SHORTRIDGE ALUMNI ATHLETIC BOOSTERS (SAAB)
(We'd like to add YOU to our list of Supporters)
PLATINUM LEVEL
(Donations over $1,000)
Class of 1951 - to honor Mr. Jerry Steiner
GOLD LEVEL
(Donations between $501-$1,000)
John D. Peterson - 1951
Samuel G. Pride, 1966
Thomas E. Reilly - 1957
SILVER LEVEL
(Donations between $101-$500)
William & Lynn (Bolles) Boatman - 1958
Robert G. Butler - 1958
Anita L. DeFrantz - 1970
Pete & Alice Dye - 1944
Ann T. Hunckler - 1962, in memory of
Timothy McDowell - 1971
John Leslie McIntire - 1962
George Pillow - 1967
Kenneth D. Rogers, 1974
Jerry Steiner - teacher
BRONZE LEVEL
(Donations up to $100)
Delcina "Ann" Kern Cassella - 1945
Don Essig - 1955
Richard G. Lugar - 1950
Sharon (Crockett) Mutter - 1960
*Most recent donation
NOTE: As with all gifts sent to the school or through the alumni association, kindly let us know if we have permission to list you by name and class year as a donor or if you wish to remain anonymous.
Founding Members Legacy Guild

5 MONTHS LEFT!
Forty-seven (47) alumni are listed below. Hopefuly by year's end, our donor list will reach more than 50.
GOAL:

AT LEAST ONE DONOR FOR EVERY GRADUATING CLASS!
Donations for the Shortridge Legacy Scholarship Fund are welcome in any amount at any time; however, Founding Members Legacy Guild (FMLG) continues only until December 31, 2012, Donations to this restricted fund are a source for scholarships that will be awarded to deserving students who may be from the first graduating class in 2013. Founding Members' participation requires a minimum $500 or greater donation to the scholarship fund. Donors to FMLG will have their names inscribed on a bronze plaque that will be permanently displayed along the main corridor of the school at the end of this special campaign.. Also, FMLG donors receive five years' membership in the alumni association.
Did your class reunion make "extra" money you would like to donate toward scholarships? FMLG is one way to make those class donations go farther.
This also may be a way to honor a Shortridge graduate family member posthumously.
Please make your tax-deductible check payable to: Shortridge Legacy Scholarship Fund (FMLG on the memo line); mail c/o 5030 Guion Road, Indianapolis, IN 46254.

Join our growing list of Founding Members: (as of 8/5/2012)
Dr. Beurt SerVaas, 1937

Dr. Robert W. Harger, 1938

Martha "Marta" (Cantwell) Meeker, 1939
Ann (Cantwell) Penrose, 1941
Kathryn E. (Hill) Meredith, 1942
Ann (Kern) Cassella, 1945
Dr. Raymond Martin Johnson, 1950
John D. Peterson, 1951
Nancy (Browning) Peterson, 1951
Frank J. Anderson, 1956
Lynn (Bolles) Boatman,1958
William M. Boatman, 1958
Robert G. Butler, 1958
Roy B. Carlson, 1958
C. "Terry" Duncan, 1958
Paula (Distelhorst) Eidel, 1958
Bette (Alexander) Erxleben, 1958
Linda (Henderson) Gassett, 1958
Marcia Warrington, 1958*
David A. Leighty, 1959*
Laird L. Macomber, 1959*
Kaaren O. (Burke) Rodman, 1959
Michael W. Rodman, 1959*
Monica (Tann) Lett, Ph.D., 1960
Rufus "Bud" Myers, 1960
Fletcher H. Wiley, 1960
Susan A. Bettis, 1961
Ann (Johns) Sonnenberg, 1961
Judith K. (Mendenhall) Shiffler, 1962
Timothy Clague, 1963*
Grant F. Shipley, 1963
Cheryl (Borringer) Troyer, 1963*
David V. Biesemeyer, 1964*
Harriette"Hattie" Byland, 1965*
William A. Lawrence, 1965
Jon Nygaard, 1966
Samuel G. Pride, 1966
Jan L. Clark, 1967
Yvonne Perkins, 1967
Susan (Brown) Wallace, 1967*
Anita L. DeFrantz, 1970*
Dr. Woodrow A. Myers, Jr., 1970
Timothy T. McDowell, II, 1971
Mary Ann (Bruce) Denton, 1972
Carol (Morgan) Gog, 1973
Derrick Burks, 1974
Vicki Williams, 1974
SAA Board of Directors -
REMINDER: FOR ALL FUTURE CLASS REUNIONS, CLASS REPRESENTATIVES WILL CONTACT AND WORK WITH THE ALUMNI ASSOCIATION BOARD. Send email to
shortridgealumni@sbcglobal.net
for assistance and guidelines for scheduling visits to the school during your special events.
Deloris "Dee" (Richardson) Duff - '59 - President
Marilyn (Chance) Shank - '67 - VP, Public Relations
Alfred "Al" Edyvean - '68 - VP, Marketing & Development/Fundraising
Jarnell (Burks) Craig - '63 - Treasurer
Carol (Morgan) Gog - '73 - Recording Secretary
Monica Oclander - '62 - Corresponding/Financial Secretary
Members-at-Large
(decade representatives)
Martha (Cantwell) Meeker - '39 (Decade of the 30s)
Kathryn "Katy" (Hill) Meredith - '42 (Decade of the 40s)
William and Lynn (Bolles) Boatman - '58 (Decade of the 50s)
Richard "Rich" Edyvean - '68 (Decade of the 60s)
Keith M. Rand - '70 (Decade of the 70s)
Gregory Smith - '80 - (Decade of the '80s)

Board appointments:
Consultant/SHSAW Founder - Guy E. Russell - '59
Parliamentarian - Melford "Dutch" Holland - '57
SMHS Administrators
Stanley Law, principal:
Debra Ward , vice principal
Alumni Association Annual Meeting In Review
The Shortridge Alumni Association's annual meeting June 23 yielded the largest number of attendees where 40+ alumni came to learn about our progress and plans for the next year. Three individuals were elected to offices on the Executive Board; namely, both vice presidents were reelected for a two-year term (Marilyn Shank, vp of Public Relations and Al Edyvean, vp of Marketing, Development & Fundraising). Also, the Board welcomes new member, Monica Oclander (class of 1962) as the new Corresponding / Finacial Secretary.
In addition to the annual meeting, we hosted a community health screening day where several members of various healthcare organizations were on hand to answer health concerns. Special healthcare providers and guests included:
Aleta Hodge (Lifevantage); Dr. Lucia Spears (Imaging Answers, LLC); Addie V Smith (Sisters Network of Indianapolis); Bonita Webster (Indy Medical Supplies, LLC); Sandram F. Walker, RN (Black Nurses Association of Indianapolis, Inc.); Dr. Debra Miller, Frances Jones, Brenda Owens (Mapleton Center for Health, Fitness, Nutrition); Dr. George H. Rawls, retired physician and author, How to Solve the Healthcare Crisis in America); Claudia Chavis, Linda Henderson, RN (CareGivers, Inc.); Bruce Colbert, T'ai Chi Master from Los Angeles, CA; Gregory Porter, Vice President, External Affairs, Health and Hospital Corporation of Marion County.
Our sincere thanks and appreciation for everyone who attended the annual meeting and health fair, along with Guy Russell, Board Consultant, who coordinated this special event.
Shortridge Band has successful summer practices and State Fair Band Day appearance
Kathy Spangler, band director, is excited about the accomplishments of the school's marching band. Only three years old, the band, comprised of students from 7th through (now) 12th graders, worked all summer with practices held at Butler University, the school track, and PS 60 parking lot. This dedication and hard work, especially during triple-digit and 90-degree weather, prepared the students for a Band Day appearance at the Indiana State Fair. Forty-six (46) Indiana high schools participated in the day long events at the Fairgrounds on Friday, August 3rd. Shortridge was the only IPS high school to compete for Band Day. All bands performed in the morning session; the field was cut to the top 16 bands who performed in the night session. Shortridge's band of nearly 60 students (an increase from slightly over 40 students last year) unfortunately were not selected for the nighttime performance; however, the students and Ms. Spangler believed the experience was well worth the effort . The band came in 25th place, their best finish in three years.
The band is working hard to prepare for more engaging events; however, with limited resources, instruments, music, and funds to purchase materials, they hope alumni who were former band or orchestra members will help with financial donations. In tne next newsletter, we will identify specifically some of their needs and ways alumni can help. Stay tuned....CONGRATULATIONS, MS. SPANGLER, AND THE SHORTRIDGE BAND!
Thank you for your continued interest and support.

Sincerely,

Deloris "Dee" (Richardson) Duff. President
Shortridge H.S. Alumni Association
Log in to our Website!
NOTE: PayPal page under re-construction on the website.
Click
here
for membership flyer if you cannot sign on via PayPal. Print. Complete, enclose your check, payable to SHSAA, and Mail to: 5030 Guion Road, Indianapolis, IN 46254.
Mission statement, association bylaws, activities available to view online.
View your Class Directory, complete your Profile, upload a photo, Pay Member Dues via PayPal. Paid membership required to surf the entire site.
View back issues of NewsBriefs.
Shortridge Yearbooks
Shortridge Media Specialist (Librarian) gladly accepts all old Shortridge Yearbooks. Contact Gregg Nowling at Shortridge with your donation, 317.345.7996
Check out the digital library of yearbooks as catalogued by the Indianapolis Marion County Public Library. Most Shortridge yearbooks from 1898 - 1968 are available for viewing at: http://digitallibrary.imcpl.org/shs.php
Informal Class Luncheons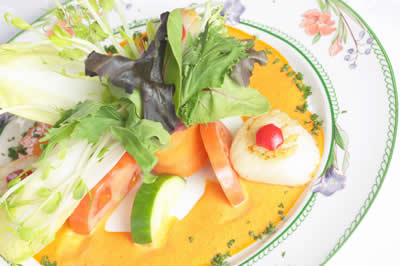 The Class of 1942 invite you to join them at 11:30 a.m. on the last Friday of each month @ MCL Cafeteria, 116th & Keystone Ave, per Kathryn (Katy) (Hill) Meredith, class of1942.
CONGRATULATIONS FOR YOUR RECENT 70-YEAR CLASS REUNION!
"The Girls of the
Class of 1943
" invite other classmates to join them at 11:30 a.m., on the 3rd Thursday of each month at LePeep Restaurant, 86th & Township Line Road, adjacent to MCL Cafeteria, according to Lynn Imel Rhamy. Any class members are welcome, male or female.
Let us know if your class has an ongoing meeting place.
SAA Memberships & Renewals -- Membership Renewal Reminder
Thank you for those who recently sent your membership renewals. While the response has been brisk within the past few weeks, only slightly more than 14% of our members have renewed membership. Your member dues provide the funds for our operating expenses. 2013 will be a busy and costly year for the SAA, as we are requested to help/support more of the special projects and events around the school. As well, we will be active participants for several events that will be associated with the first graduation class since 1981.
Please check your member card and
renew membership or join today; encourage your friends to join our alumni association
. Look at your membership card for the expiration date. If joining or renewing online, please include your class year; ladies please include your maiden name. Example: Dorothy (Jones) Smith, 19xx, email and USPS mailing address.
Alumni Association membership is required for full access to the website.
One-year membership: $35 annual fee payable via PayPal or check
Five-year membership (Founding Member's Legacy Guild) (see Feature Article) (payable to Shortridge Alumni Association; mail c/o 5030 Guion Road, Indianapolis, IN 46254.

FMLG EXPIRES DECEMBER 2012.

For more membership information, visit our website: www.shortridgealumni.com or send email: shortridgealumni@sbcglobal.net
NOTE: While the online PayPal page is ujder reconstruction, please mail your new or renewal fees to: Shortridge Alumni Association c/o 5030 Guion Road, Indianapolis, IN 46254.
2012-2013 CLASS REUNIONS
Continue to read NewsBriefs over the next few months with plans and information for the following upcoming class reunions:
Class of 1971 - September 29, 2012. For information, visit their Facebook Shortridge H.S. Class of '71 group page or contact Karen McClain kemdunkel@gmail.com. More info to follow.
Class of 1972 - August 31 - September 1, 2012
August 31 - 5-7p - School visit and tour
September 1 - Dinner - Hilton Hotel, Illinois and Market Streets. $60 per person. Make checks payable to SHS '72 Reunion. Contact Thomas Griffin, sparklesoxx@sbcglobal.net or by phone: 317-329-2939 for more information.
Class of 1977
-

October 13, 2012
Details to follow. Contact" M. Jean Williams Slaughter, mjws58@aol.com or by phone: 317-523-6497
REUNIONS IN 2013:
Class of 1963 - 50-year reunion - summer 2013
Class of 1958 - 55-year reunion - September 21, 2013, Children's Museum. More information to follow.

REMINDER: Reunion organizers, please encourage your classmates to become active members of their alumni association. We have hundreds of Shortridge alumni gathering this year and next. for milestone reunion celebrations. Please inform others that our alumni association is alive and well...we need everyone's support. And if your class budgets yield a surplus, kindly consider a donation to the Legacy Scholarshiop Fund or other special project that will benefit the students at Shortridge. Thank you! The Board President
Alumnus Spotlight
Fletcher Wiley, class of 1960, shared recent noteworthy honors:
Honorary Doctorate of Law from New England School of Law
Honorary Doctorate of Humane Letters from Cambridge College
Congratulations, Fletcher, for these designations.
Any Shortridge alumni are welcome to share career enhancing appointments and honors. Send all information to: shortridgealumni@sbcglobal.net.