Greetings!
"Summertime, and the living is easy...."
Well, maybe not so easy any more, but... enjoy the sunshine, vacations, family and friends... look to see if your class is having a reunion!
SAA ANNUAL MEETING & HEALTH FAIR

COME ONE, COME ALL! The annual meeting of the Shortridge Alumni Association is scheduled for Saturday, June 23, 2012, noon to 1:30P followed by a free health fair (1:30-3:30P) with vital information and valuable health screenings relating to some critical health issues; namely, hypertension (high blood pressure), high cholosteral, diabetes, etc. Members of the health community will be on hand to administer the screenings and answer your questions. Dr. George Rawls will attend to answer some health-related questions, and will autograph his new book, "How to Solve the Healthcare Crisis." The meeting and health fair will be held at Shortridge in the school cafeteria.
This will be a perfect time to see the new historical murals that have recently been completed on the north and south walls in the cafeteria.
ELECTION FOR SAA BOARD POSITIONS:
Board positions will be elected for two-year terms: Vice President (Public Relations); Vice President (Marketing & Development / Fundraising); Corresponding/Financial Secretary. If you are interested in running for any of these positions, send email to:
shortridgealumni@sbcglobal.net
. Or nominations for these Executive Board positions will be made from the floor at the annual meeting. Member dues must be current to vote on any business matters.
SEVEN ALUMNI INDUCTED TO SHS HALL OF FAME FOR 2012
Students, faculty, and guests assembled Monday, June 4, 2012, 1:00p.m. (Caleb Mills Hall) for the inaugural Shortridge HOF program to recognize this year's inductees; namely: Alan T. Nolan (1941) (posthumous induction--represented by daughter, Mary Nolan); Sidney Eskenazi (1947); Max B. Schumacher (1950); Dr. Larry Ridley (1955--represented by friend and colleague, Bill Myers); Andre B. Lacy (1957); Yvonne Perkins (1967); and Rep. Gregory W. Porter (1974). The honorees shared personal experiences while they were students, and offered sound advice to the students for their futures. Shortridge students read introductory biographies that accompanied a visual presentation for each inductee.
Shortridge now has 16 IPS HOF inductees, more than any other IPS high school. The biograhies of the IPS/SHS inductees are available in the May edition of NewsBriefs on our website, www.shortridgealumni.com, or www.ipshof.com.
Dr. Woodrow Myers (1970), a former IPS/SHS Hall of Fame honoree, also attended the ceremony. His rousing recap engaged the students in laughter and a brief historical overview of some of the major events that occurred in the late 1960s while he was a Shortridge student. Each year, all previous inductees will be invited to attend the induction ceremony.
The glass display case, on the main corridor outside the alumni Room 181, has been updated with plaques for this year's honorees.
2012 HOF Inductees
Nominations are now open for next year's candidates. The nomination form and criteria guidelines are available on our website: www.shortridgealumni.com. Nominations for next year's inductees will be accepted until December 1, 2012. Nominations remain valid for three years.
Shortridge Athletic Department - 2012
.
ATHLETIC DEPARTMENT CONTINUES TO NEED OUR HELP!
Football is coming to Shortridge! The football coaches are in need of team practice uniforms for some of the students. The Practice Pack includes practice t-shirt, shorts, and practice jersey for $25 per set. A 12-set minimum purchase is required for this discounted price. If alumni wish to support these athletes, kindly send your check payable to Shortridge Magnet High School, c/o the Shortridge Alumni Association, 5030 Guion Road, Indianapolis, IN 46254, during the summer (June and July). Indicate "football uniforms" on the memo line. All donors will be added to the SAAB supporter list.
Stephen Papesh, athletic director, is retiring at the end of June! We wish Mr. Papesh all the best as he leaves the school and begins a new chapter in his life. We will have more information about the new AD in an upcoming issue of NewsBriefs.
SHORTRIDGE ALUMNI ATHLETIC BOOSTERS (SAAB)
(We'd like to add YOU to our list of Supporters)
PLATINUM LEVEL
(Donations over $1,000)
Class of 1951 - to honor Mr. Jerry Steiner
GOLD LEVEL
(Donations between $501-$1,000)
John D. Peterson - 1951
Samuel G. Pride, 1966
Thomas E. Reilly - 1957
SILVER LEVEL
(Donations between $101-$500)
William & Lynn (Bolles) Boatman - 1958
Robert G. Butler - 1958
Anita L. DeFrantz - 1970
Pete & Alice Dye - 1944
Ann T. Hunckler - 1962, in memory of
Timothy McDowell - 1971
John Leslie McIntire - 1962
George Pillow - 1967
Kenneth D. Rogers, 1974
Jerry Steiner - teacher
BRONZE LEVEL
(Donations up to $100)
Delcina "Ann" Kern Cassella - 1945
Don Essig - 1955
Richard G. Lugar - 1950
Sharon (Crockett) Mutter - 1960
*Most recent donation
NOTE: As with all gifts sent to the school or through the alumni association, kindly let us know if we have permission to list you by name and class year as a donor or if you wish to remain anonymous.
Founding Members Legacy Guild

On
ly 6 months remain
for you to join this highly prestigious group!
In 2011, we welcomed 18 new donors to FMLG. Will you be listed among those as a "Founding Member?" Donations for the
Shortridge Legacy Scholarship Fund
are welcome in any amount at any time; however,
Founding Members Legacy Guild (FMLG)
continues only until
December 31, 2012
, Donations to this restricted fund is a source for scholarships that will be awarded to deserving students who may be from the first graduating class in 2013. Founding Members' participation requires
a minimum $500 or greater donation
to the scholarship fund. Donors to FMLG will have their names inscribed on a bronze plaque that will be permanently displayed along the main corridor of the school at the end of this special campaign.. Also, FMLG donors receive five years' membership in the alumni association.
Did your class reunion make "extra" money you would like to donate toward scholarships? FMLG is one way to make those class donations go farther.
This also may be a way to honor a Shortridge graduate family member posthumously.
Your generosity will go far to help this upcoming generation.

Please make your tax-deductible check payable to: Shortridge Legacy Scholarship Fund (FMLG on the memo line); mail c/o 5030 Guion Road, Indianapolis, IN 46254.

Join our growing list of Founding Members: (as of 5/31/2012)
Dr. Beurt SerVaas, 1937

Dr. Robert W. Harger, 1938

Martha "Marta" (Cantwell) Meeker, 1939
Ann (Cantwell) Penrose, 1941
Kathryn E. (Hill) Meredith, 1942
Ann (Kern) Cassella, 1945
Dr. Raymond Martin Johnson, 1950
John D. Peterson, 1951
Nancy (Browning) Peterson, 1951
Frank J. Anderson, 1956
Lynn (Bolles) Boatman,1958
William M. Boatman, 1958
Robert G. Butler, 1958
Roy B. Carlson, 1958
C. "Terry" Duncan, 1958
Paula (Distelhorst) Eidel, 1958
Bette (Alexander) Erxleben, 1958
Linda (Henderson) Gassett, 1958
Kaaren O. (Burke) Rodman, 1959
Monica (Tann) Lett, Ph.D., 1960
Rufus "Bud" Myers, 1960
Fletcher H. Wiley, 1960
Susan A. Bettis, 1961
Ann (Johns) Sonnenberg, 1961
Judith K. (Mendenhall) Shiffler, 1962
Grant F. Shipley, 1963
William A. Lawrence, 1965
Jon Nygaard, 1966
Samuel G. Pride, 1966
Jan L. Clark, 1967*
Yvonne Perkins, 1967
Dr. Woodrow A. Myers, Jr., 1970
Timothy T. McDowell, II, 1971
Mary Ann (Bruce) Denton, 1972
Carol (Morgan) Gog, 1973
Derrick Burks, 1974
Vicki Williams, 1974
National Honor Society Reactivated
Gregory Nowling, Media Center, and teacher advisor worked tirelessly to reactivate a long-time tradition for student recognition to the school's National Honor Society. An induction ceremony for 16 students, who have maintained academic excellence, was the first NHS inductees since the school closed in 1981. A program, for the students and their parents, was held Monday evening, May 14.
2012 National Honor Society
Alumna Spotlight
Vicki M. Williams, '74
Faith, Family & Friends, Celebrate "Christmas in July", in honor and memory of Shortridge alumna Vicki M. Williams, Class of '74, who passed away February 26, 2007, from pancreatic cancer,

Vicki Marie Williams was dedicated to helping those in need. Her outreach efforts included: The Indianapolis Homeless Initiative, LBC Community Center, Barnes United Methodist Church, Holy Family Shelter, Northwest Manor, and The Flanner House of Indianapolis.

Vicki was well known and respected in the Indianapolis community and devoted her life to helping others. She volunteered at a youth home for teen girls at risk, and was forever helping others and community activities; with her favorite as a coordinator for her Class of '74 Shortridge High School Reunions. Vicki was born in July, and her favorite holiday was Christmas, so we celebrate Vicki's legacy and spirit of giving with "Christmas in July." For more information about the family's efforts to keep Vicki's legacy alive, visit their website: www.faithfamilyandfriends.net
Please contact LaVada Clark, (317) 299-4959 for more info.
SAA Board of Directors -
REMINDER: FOR ALL FUTURE CLASS REUNIONS, CLASS REPRESENTATIVES WILL CONTACT AND WORK WITH THE ALUMNI ASSOCIATION BOARD. Send email to
shortridgealumni@sbcglobal.net
for assistance and guidelines for scheduling visits to the school during your special events.
Deloris "Dee" (Richardson) Duff - '59 - President
Marilyn (Chance) Shank - '67 - VP, Public Relations
Alfred "Al" Edyvean - '68 - VP, Marketing & Development/Fundraising
Jarnell (Burks) Craig - '63 - Treasurer
Carol (Morgan) Gog - '73 - Recording Secretary
Vacant - Corresponding/Financial Secretary
Members-at-Large
(decade representatives)
Martha (Cantwell) Meeker - '39 (Decade of the 30s)
Kathryn "Katy" (Hill) Meredith - '42 (Decade of the 40s)
William and Lynn (Bolles) Boatman - '58 (Decade of the 50s)
Richard "Rich" Edyvean - '68 (Decade of the 60s)
Keith M. Rand - '70 (Decade of the 70s)
Gregory Smith - '80 - (Decade of the '80s)

Board appointments:
Consultant/SHSAW Founder - Guy E. Russell - '59
Parliamentarian - Melford "Dutch" Holland - '57
SMHS Administrators
Stanley Law, principal:
Debra Ward and Stephen Papesh, vice principals
Thank you for your continued interest and support.

Sincerely,

Deloris "Dee" (Richardson) Duff. President
Shortridge H.S. Alumni Association
hereLog in to our Website!
NOTE: PayPal page under re-construction on the website.
Click
here
for membership flyer. Print. Complete, enclose your check, payable to SHSAA, and Mail to: 5030 Guion Road, Indianapolis, IN 46254.
Mission statement, association bylaws, activities available to view online.
View your Class Directory, complete your Profile, upload a photo, Pay Member Dues via PayPal (See above: page being revised.). Paid membership required to surf the entire site.
View back issues of NewsBriefs.
Shortridge Yearbooks
Shortridge Media Specialist (Librarian) gladly accepts all old Shortridge Yearbooks. Contact Gregg Nowling at Shortridge with your donation, 317.345.7996
Check out the digital library of yearbooks as catalogued by the Indianapolis Marion County Public Library. Most Shortridge yearbooks from 1898 - 1968 are available for viewing at: http://digitallibrary.imcpl.org/shs.php
Informal Class Luncheons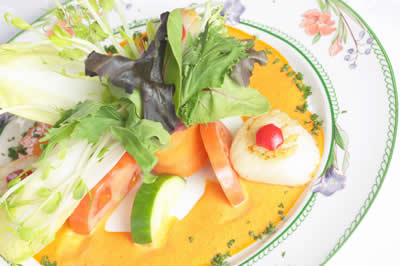 The Class of 1942 invite you to join them at 11:30 a.m. on the last Friday of each month @ MCL Cafeteria, 116th & Keystone Ave, per Kathryn (Katy) (Hill) Meredith, class of1942.
"The Girls of the
Class of 1943
" invite other classmates to join them at 11:30 a.m., on the 3rd Thursday of each month at LePeep Restaurant, 86th & Township Line Road, adjacent to MCL Cafeteria, according to Lynn Imel Rhamy. Any class members are welcome, male or female.
Let us know if your class has an ongoing meeting place.
SAA Memberships & Renewals -- Membership Renewal Reminder
There are numerous members whose membership has EXPIRED! Help us save postage costs: Please check your member card and
renew membership or join today
. Look at your membership card for the expiration date. If joining or renewing online, please include your class year; ladies kindly include your maiden name. Example: Dorothy (Jones) Smith, 19xx, email and USPS mailing address.
Alumni Association membership is required for full access to the website.
One-year membership: $35 annual fee payable via PayPal or check
Five-year membership (Founding Member's Legacy Guild) (see Feature Article) (payable to Shortridge Alumni Association; mail c/o 5030 Guion Road, Indianapolis, IN 46254
For more membership information, visit our website: www.shortridgealumni.com or send email: shortridgealumni@sbcglobal.net
NOTE: While the online PayPal page is ujder reconstruction, please mail your new or renewal fees to: Shortridge Alumni Association c/o 5030 Guion Road, Indianapolis, IN 46254.
2012-2013 CLASS REUNIONS
Continue to read NewsBriefs over the next few months with plans and information for the following upcoming class reunions:
Class of 1952 - 60-year reunion-
June 9 - 6-11p - Riviera Club (social hour)
June 10 - 11a to 1p - Woodstock Country Club (brunch)
(Karl Stoicheff)
Class of 1962 - 50-year reunion - June 29-30
(Monica Oclander & Sally Cook). Some information is available on the website:
www.shortridgealumni.com
. Check out the Activities tab. on our website
Class of 1969
-
43-year reunion
and plaque-hanging ceremony in the SMHS music department in honor of John Austin Butsch who was slain in April 2011. John was a well known musician who has been remembered by his classmates by establishing the John Austn Butsch Memorial Fund that supports the school's music department. Reunion activities:
June 8 - 4:45p - Plaque-hanging ceremony - Music Dept. SMHS, 3401 N. Meridian St.
June 8 - 6:30p - Dutch-treat Dinner, Brugge Brasserie, 1011 E. Westfield Boulevard
June 9 - 1p-4p - Music by Mike "Bones" Read, class of 1968, Monument Circle
June 9 - 3p until - Cookout at home of Bill Fatout, 6183 Washington Boulevard
NOTE: At reunion events in 2011, after John's untimely death, his classmates raised fore than $4200 that was donated to the music department. Donations to the Music Department are welcome at any time c/o Kathy Spangler. Contact reunion organizers for more details: Mary Steichen Yamamoto, marmoto@att.net or IIze Kurins Antons, ikantons@aol.com.
Class of 1971 - September 29, 2012. For information, visit their Facebook Shortridge H.S. Class of '71 group page or contact Karen McClain kemdunkel@gmail.com. More info to follow.
Class of 1972 - August 31 - September 1, 2012
August 31 - 5-7p - School visit and tour
September 1 - Dinner - Hilton Hotel, Illinois and Market Streets. $60 per person. Make checks payable to SHS '72 Reunion. Contact Thomas Griffin, sparklesoxx@sbcglobal.net or by phone: 317-329-2939 for more information.
Class of 1977
-

October 13, 2012
Details to follow. Contact" M. Jean Williams Slaughter, mjws58@aol.com or by phone: 317-523-6497
REUNIONS IN 2013:
Class of 1963 - 50-year reunion - summer 2013
Class of 1958 - 55-year reunion - September 21, 2013, Children's Museum. More information to follow.

REMINDER: Reunion organizers, please encourage your classmates to become active members of their alumni association. We have hundreds of Shortridge alumni gathering this year and next. for milestone reunion celebrations. Please inform others that our alumni association is alive and well...we need everyone's support. And if your class budgets yield a surplus, kindly consider a donation to the Legacy Scholarshiop Fund or other special project that will benefit the students at Shortridge. Thank you! The Board President
Students In Action
The Shortridge Students in Action announce their spring community service project: Shortridge City Sweep "Building the Bond between Shortridge and the Community."
What: Neighboring community clean up to get students directly involved to clean the community adjacent to the school
When: Friday, June 8th, rain date: June 11th
Where: Shortridge High School, 3401 N.Meridian St.,
With enough volunteers, the students would like to target these areas; namely, 30th Street (south); 38th Street (north); Boulevard Place (west), Central Avenue (east).
How you can help:
1) Partner with the students by sending volunteers to assist with the clean up
2) Provide financial support to help purchase tools, equipment and supplies for the day of service
3) Recommend businesses, community groups or organizations to partner with the students.
The 2011 SIA community-service project (a health fair for the city's disadvantaged community) earned the students the Regional Jefferson Award for outstanding community service by a high school. The Jefferson Awards is the Noble Peace Prize for community service.
Contacts:
Nigel Long, Vice President, SIA Shortridge,