Greetings!
February footnote: Super Bowl IXVI has come and gone and Indy shone as never before. With the unseasonably "warm" February, nearly 1 million locals and visitors to Indianapolis enjoyed the events planned by the Super Bowl committee (and the game, of course), the likes of which have never been available in our city. With the success of this year's Super Bowl, speculation is very high that Indianapolis will again host another Super Bowl in the future,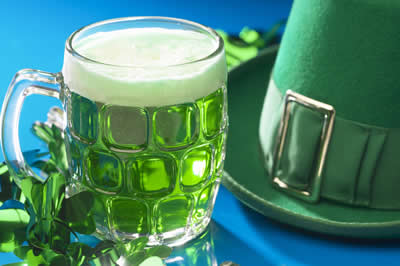 St. Patrick's Day, March 17th
New Administrators at Shortridge
Meet the new principal at Shortridge: Stanley Law. Mr. Law, formerly vice principal at Broad Ripple High School, was appointed as the new leader of the school in early January. Log onto the online Daily Echo to read a more detailed interview with Mr. Law and his goals for the school.
Additional administrator changes were made in January with the arrival of a new vice principal, Mrs. Deborah Ward, formerly vice principal at Howe. Mrs. Ward replaced Mr. James Larkin, vice principal, who took her place at Howe. Highlights of Mrs. Ward's interview are also on the online Daily Echo.
The new electronic version of the Daily Echo may not be as most of us remember; however, for all of those former Daily Echo staff writers, this new format fits perfectly with the technology of the 21st Century. Sign up to receive your Daily Echo school updates at:
www.shortridgedailyecho.com
It is rumored that additional teacher/administrator changes may be in the future as IPS restructures and realigns its professional personnel.
Shortridge Athletic Department - 2012
ATHLETIC DEPARTMENT UPDATES AND SPECIAL REQUESTS:
CONSTRUCTION UPDATE:
The new gymnasium is progressing nicely and is scheduled for completion in time for the fall athletic schedule.
INDIANA HIGH SCHOOL GOLF ASSOCIATION
The historian of the IHSGA is seeking our assistance. Mr. Brian Muehlhaus in working on a project to document as much information as can be obtained about every ISHAA State Golf finalists. The first State Finals occurred in 1932. He is looking for pictures, articles, personal accounts of events, etc. Inasmuch as Shortridge had many great high school golfers, he's looking for as much information as is available about these former students who were golf state champions or runners up. If you are or know the whereabouts of any of these high school golfers, kindly contact Mr. Muehlhaus. Some of these alumni may be deceased; however, if there are family members who can provide information, it would be greatly appreciated.
1935 State Champs: John David, Victor Kingdon, Richard McCreary, and Francis Truitt
1937 State Champs: Raymond Ballweg, Robert Phillips, Ray White, and John Wolf
1949 State Champs: Peter Burkholder, R. Goldberg, J. Balch, and William Kerr
1950 State Champs: William Kerr, Peter Burkholder, J. Balch, and D. Thomasma
1954 Runner-up team: Don Essig*, Fred Dyer, Bob Laycock, and Ross Griffith (*We are currently in contact with Mr. Essig who also took 3rd place, individual title in 1955)
1956 Runner-up team: Dan Burton, Mark Wheeler, James Brucker, and Dave Balch
1957 State Champs: Charles Griffith, Robert Bradford, Joe Hook, and Pete Shumaker
If anyone has information on the whereabouts of some of these gentlemen (except Essig and Burton), articles, photos, etc.,kindly get in touch with Brian Muehlhaus, bmuehlha@mccsc.edu
ATHLETIC DEPARTMENT CONTINUES TO NEED OUR HELP!
Stephen Papesh, athletic director, is most appreciative of the financial support provided by Shortridge alumni thus far; however, the need is so great and continues.
Now, with spring rapidly approaching, the track and field teams are eager to begin practices and compete on the newly completed track. The teams' uniforms are [literally] falling apart, as they have been used for more than 7 years. As well, the track teams need to replace equipment. If there are former track and field alumni who would like to support the track teams' efforts with financial donations, kindly contact Mr. Papesh or send your check payable to Shortridge Magnet High School, 3401 N. Meridian Street, Indianapolis, IN 46208, or call Mr. Papesh at 317-226-2842. As with all donations made to the athletic program, your name will be listed among other supporters of SAAB (see listing below).
SHORTRIDGE ALUMNI ATHLETIC BOOSTERS (SAAB)
(We'd like to add YOU to our list of Supporters)
PLATINUM LEVEL
(Donations over $1,000)
Class of 1951 - to honor Mr. Jerry Steiner
GOLD LEVEL
(Donations between $501-$1,000)
John D. Peterson - 1951
Samuel G. Pride, 1966
Thomas E. Reilly - 1957
SILVER LEVEL
(Donations between $101-$500)
William & Lynn (Bolles) Boatman - 1958
Robert G. Butler - 1958
Anita L. DeFrantz - 1970
Pete & Alice Dye - 1944
Ann T. Hunckler - 1962, in memory of
Timothy McDowell - 1971
John Leslie McIntire - 1962
George Pillow - 1967
Kenneth D. Rogers, 1974
Jerry Steiner - teacher
BRONZE LEVEL
(Donations up to $100)
Delcina "Ann" Kern Cassella - 1945
Richard G. Lugar - 1950
Sharon (Crockett) Mutter - 1960*
*Most recent donation
CONDOLENCES: In early February, we were informed of the passing of a Shortridge former coach, Jerry Steiner. Many students remember Mr. Steiner as one of the athletic department coaches, as well a driver's education teacher. Mr. Steiner was the oldest retired former
NBA professional basketball player.
In January, the Class of 1951 made a donation to SAAB in his honor; Mr. Papesh informed Mr. Steiner at his Bonita Springs, FL, home of the donation. Subsequently, Mr. Steiner donated personally to SAAB shortly before his passing. He was 94.
NOTE: As with all gifts sent to the school or through the alumni association, kindly let us know if we have permission to list you by name and class year as a donor or if you wish to remain anonymous.
Founding Members Legacy Guild
Only a few months remain for you to join this highly prestigious group! In 2011, we welcomed 18 new donors to FMLG. Will you be listed among those as a "Founding Member?" Donations for the Shortridge Legacy Scholarship Fund are welcome in any amount at any time; however, Founding Members Legacy Guild (FMLG) continues only until December 31, 2012, Donations to this restricted fund is a source for scholarships that will be awarded to deserving students who may be from the first graduating class in 2013. Founding Members' participation requires a minimum $500 or greater donation to the scholarship fund. Donors to FMLG will have their names inscribed on a bronze plaque that will be permanently displayed along the main corridor of the school at the end of this special campaign.. Also, FMLG donors receive five years' membership in the alumni association.
Did your class reunion make "extra" money you would like to donate toward scholarships? FMLG is one way to make those class donations go farther
This also may be a way to honor a Shortridge graduate family member posthumously..
Your generosity will go far to help this upcoming generation.

Please make your tax-deductible check payable to: Shortridge Legacy Scholarship Fund (FMLG on the memo line); mail c/o 5030 Guion Road, Indianapolis, IN 46254.

Join our growing list of Founding Members: (as of 2/29/2012)
Dr. Beurt SerVaas, 1937

Dr. Robert W. Harger, 1938

Martha "Marta" (Cantwell) Meeker, 1939
Ann (Cantwell) Penrose, 1941
Kathryn E. (Hill) Meredith, 1942
Ann (Kern) Cassella, 1945
Dr. Raymond Martin Johnson, 1950
John D. Peterson, 1951
Nancy (Browning) Peterson, 1951
Frank J. Anderson, 1956
Lynn (Bolles) Boatman,1958
William M. Boatman, 1958
Robert G. Butler, 1958
C. "Terry" Duncan, 1958
Paula (Distelhorst) Eidel, 1958
Bette (Alexander) Erxleben, 1958
Linda (Henderson) Gassett, 1958
Kaaren O. (Burke) Rodman, 1959
Monica (Tann) Lett, Ph.D., 1960
Rufus "Bud" Myers, 1960
Fletcher H. Wiley, 1960
Ann (Johns) Sonnenberg, 1961*
Judith K. (Mendenhall) Shiffler, 1962
William A. Lawrence, 1965
Jon Nygaard, 1966
Samuel G. Pride, 1966
Yvonne Perkins, 1967
Dr. Woodrow A. Myers, Jr., 1970
Timothy T. McDowell, II, 1971
Mary Ann (Bruce) Denton, 1972
Carol (Morgan) Gog, 1973
Derrick Burks, 1974
Vicki Williams, 1974
SAA Board of Directors -
REMINDER: FOR ALL FUTURE CLASS REUNIONS, CLASS REPRESENTATIVES WILL CONTACT AND WORK WITH THE ALUMNI ASSOCIATION BOARD. Send email to
shortridgealumni@sbcglobal.net
for assistance and guidelines for scheduling visits to the school during your special events.
Deloris "Dee" (Richardson) Duff - '59 - President
Marilyn (Chance) Shank - '67 - VP, Public Relations
Alfred "Al" Edyvean - '68 - VP, Marketing & Development/Fundraising
Jarnell (Burks) Craig - '63 - Treasurer
Carol (Morgan) Gog - '73 - Recording Secretary
Vacant - Corresponding/Financial Secretary
Members-at-Large
(decade representatives)
Martha (Cantwell) Meeker - '39 (Decade of the 30s)
Kathryn "Katy" (Hill) Meredith - '42 (Decade of the 40s)
William and Lynn (Bolles) Boatman - '58 (Decade of the 50s)
Richard "Rich" Edyvean - '68 (Decade of the 60s)
Keith M. Rand - '70 (Decade of the 70s)
Gregory Smith - '80 - (Decade of the '80s)

Board appointments:
Consultant/SHSAW Founder - Guy E. Russell - '59
Parliamentarian - Melford "Dutch" Holland - '57
SMHS Administrators
Stanley Law, principal:
Deborah Ward and Stephen Papesh, vice principals
Thank you for your continued interest and support.

Sincerely,

Deloris "Dee" (Richardson) Duff. President
Shortridge H.S. Alumni Association
Log in to our Website!
Mission statement, association bylaws, activities available to view online.
View your Class Directory, complete your Profile, upload a photo, Pay Member Dues via PayPal. Paid membership required to surf the entire site.
View back issues of NewsBriefs.
Shortridge Yearbooks
Shortridge Media Specialist (Librarian) gladly accepts all old Shortridge Yearbooks. Contact Gregg Nowling at Shortridge with your donation, 317.345.7996
Check out the digital library of yearbooks as catalogued by the Indianapolis Marion County Public Library. Most Shortridge yearbooks from 1898 - 1968 are available for viewing at: http://digitallibrary.imcpl.org/shs.php
Informal Class Luncheons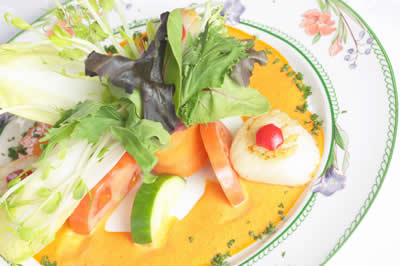 The Class of 1942 invite you to join them at 11:30 a.m. on the last Friday of each month @ MCL Cafeteria, 116th & Keystone Ave, per Kathryn (Katy) (Hill) Meredith, class of1942.
"The Girls of the
Class of 1943
" invite other classmates to join them at 11:30 a.m., on the 3rd Thursday of each month at LePeep Restaurant, 86th & Township Line Road, adjacent to MCL Cafeteria, according to Lynn Imel Rhamy. Any class members are welcome, male or female.
Let us know if your class has an ongoing meeting place.
SAA Memberships & Renewals -- Membership Renewal Reminder
There are numerous members whose membership has EXPIRED! Renewal notifications will be mailed soon; however, help us save the postage costs: Please check your member card and renew membership or join today. Look at your membership card for the expiration date. Also, ladies, kindly include
Fees:
One-year membership: $35 annual fee payable via PayPal or check
Five-year membership (Founding Member's Legacy Guild) (see Feature Article) (payable to Shortridge Alumni Association; mail c/o 5030 Guion Road, Indianapolis, IN 46254 08
For more membership information, visit our website: www.shortridgealumni.com or send email: shortridgealumni@sbcglobal.net
We recently received a unique request from David Hine, an Air Force retiree from Greenfield (Hancock County) who has been involved in a project to provide photos of servicemen (Shortridge alumni) from Central Indiana that were killed in Vietnam. Our alumni association does not have that data. Mr. Hine is attempting to find photos and/or other information of Marion County casualties in order to complete a photo collage that will be displayed in The Education Center at The Wall that will be built near the Vietnam Veterans and Lincoln Memorials.
2012 CLASS REUNIONS
Continue to read NewsBriefs over the next few months with plans and information for the following upcoming class reunions:
Class of 1952
- 60-year reunion- mid June 2012
(Karl Stoicheff)
Class of 1962
- 50-year reunion - June 29-30
(Monica Oclander). Some information is already available on the website:
www.shortridgealumni.com
. Check out the Activities tab.
Students Earn College Credits
Several Shortridge junior students take dual courses with Butler University students. Read about their successes. Photo and article courtesy of Butler University.