Greetings!
9/11/2001 -- WE WILL NEVER FORGET!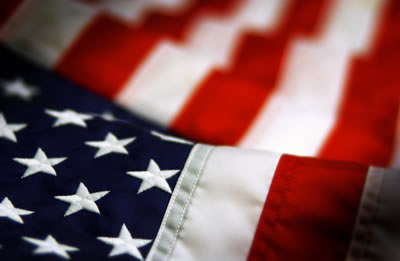 501(c)(3) - Status Approved
The Shortridge Alumni Association (SAA) received final approval for its classification as a 501(c)(3) tax exempt organization. Some donations may be tax deductible as gifts to the alumni association or the school. Consult with your tax advisor.
2012 Hall of Fame Nominations
We are accepting nominations for the 2012 Shortridge Hall of Fame. Visit the website (www.shortridgealumni.com) for the nomination form or send questions to our email: shortridgealumni@sbcglobal.net. Deadline for nominations is December 1 annually. Criteria for nomination:
* At least five (5) years since graduation
* Special achievements of the nominee in his/her area of specialization
* Awards or honors and recognition on a local, regional, national or international level
* Community service
* Meritorious contributions
Provide as much information as possible about the nominee and include an existing biography, resume or other information the HOF committee might consider. Nominations will be retained for three years.
IPSEF HALL OF FAME LUNCHEON
The 2011 IPS Education Foundation Hall of Fame (HOF) luncheon is scheduled for Tuesday, October 4, 2011, 11:30 a.m.-1:30 p.m., at the Indiana Roof Ballroom to honor this year's inductees from IPS high schools.
The goal of the IPS Education Foundation HOF luncheon recognizes the professional achievements of IPS graduates being inducted into the HOF, serves as a major fund drive for many of the scholarship options available to IPS students, and to invite students from the current IPS high schools to attend and witness first-hand the potential opportunities available for their future. IPSEF would like to have as many students attend as possible, and ask that individuals, businesses and/or community groups underwrite the cost of the luncheon tickets for one or more students.
Tickets are available at $75 each or tables of 10 - $750. Contact Dr. Joseph Smith (317.226.3706) at IPS Education Foundation for ticket information or visit the HOF website: www.ipshof.com to view the entire listing and biographies of previous HOF recipients.
2011 Inductees will be highlighted in the October issue of NewsBriefs. FYI, there are THREE Shortridge alumni who will be inducted this year...their identities cannot be divulged until after the luncheon! STAY TUNED!!!
Shortridge Athletic Department - 2011 & 2012

LOTS OF NEW THINGS ON THE HORIZON FOR THE ATHLETIC DEPARTMENT:
* Season ticket offer: If alumni wish to attend ANY game hosted by an IPS school, this is the real deal and Shortridge can benefit. Thirty dollars ($30) will buy an all-year season pass to any IPS game -- football, basketball, baseball, track -- hosted by an IPS school. AND for every season pass purchased from Shortridge, the school receives $20. (There is no restriction that it applies only to Shortridge sports ... any IPS school sport.) If you are interested in purchasing a season ticket, contact Stephen Papesh, athletic director.
*
December 10, 2010:
JV/Varsity basketball game vs. John Marshall. Between games, the 1968 state runner-up team will be honored. At half-time of the varsity game, we will retire only the second jersey in the history of Shortridge basketball - William "Bo" Crain ('59). In 2010, the jersey of George Pillow was retired
.
* GROUNDBREAKING FOR THE NEW GYM SEPTEMBER 9, 2011. Principal Brandon Cosby, Dr. Eugene White, members of the IPS School Board, students, and guests witnessed the groundbreaking for the new 3,000-seat gymnasium to be completed and available to use when school opens in fall 2012. Class officer/student athletes spoke of their appreciation for the new facility that will allow simultaneous use by multiple athletic programs for both boys' and girls' sports activities.
Dr. White emphasized that the capital funds used for this building project were available from resources remaining from the original building renovation program. No additional tax resources were needed for this project, and is totally separate from day-to-day operational needs of the athletic department.
* Football will return to Shortridge next year! There will be a team for the middle school students in the spring 2012; a Freshman/JV squad in the fall.
ATHLETIC DEPARTMENT CONTINUES TO NEED OUR HELP !
MATCHING GIFT CHALLENGE: The school has received a pledge of $1,000 for support of the boys' and girls' track and field program. We're looking for another alumnus to match the pledge! (Send your pledge, payable to SHMS, to: Stephen Papesh, Athletic Director, Shortridge Magnet High School, 3401 N. Meridian Street, Indianapolis, 46208).
Estimated athletic program budget for 2011-2012 (15K - $20K):
These figures DO NOT include athletic programs for the middle school youth who play all sports except golf and cross country.
SHORTRIDGE ALUMNI ATHLETIC BOOSTERS (SAAB)
(We'd like to add YOU to our list of Supporters)
PLATINUM LEVEL
(Donations over $1,000)
GOLD LEVEL
(Donations between $501-$1,000)
Thomas E. Reilly - 1957
SILVER LEVEL
(Donations between $101-$500)
Robert G. Butler - 1958
Timothy McDowell - 1971
Pete & Alice Dye - 1944
BRONZE LEVEL
(Donations up to $100)
Delcina "Ann" Kern Cassella - 1945
Richard G. Lugar, 1950
Any amount of financial support is sincerely appreciated in order to help offset the athletic program operational expenses. Make your check payable to: Shortridge Magnet H.S. and mail to Mr. Stephen Papesh, 3401 N. Meridian Street, Indianapolis, IN 46208, or call with questions: 317-226-2842
NOTE: As with all gifts sent to the school or through the alumni association, kindly let us know if we have permission to list you by name as a donor or if you wish to remain anonymous.
Founding Members Legacy Guild
Will you be listed among those as a "Founding Member?" Donations for the
Shortridge Legacy Scholarship Fund
are welcome in any amount at any time; however, Founding Members Legacy Guild continues only until
December 31, 2012
, prior to the first graduating class in 2013. Founding Members' participation requires
a minimum $500 or greater donation
to the scholarship fund.
This also may be a way to honor a Shortridge graduate family member posthumously.
Please make your check payable to: Shortridge Legacy Scholarship Fund (Founding Members Guild on the memo line); mail c/o 5030 Guion Road, Indianapolis, IN 46254.
Join our growing list of Founding Members: (as of 09/01/2011)
Dr. Beurt SerVaas, 1937

Dr. Robert W. Harger, 1938

Martha "Marta" (Cantwell) Meeker, 1939
Ann (Cantwell) Penrose, 1941
Ann (Kern) Cassella, 1945
Dr. Raymond Martin Johnson, 1950
John D. Peterson, 1951
Nancy (Browning) Peterson, 1951
Frank J. Anderson, 1956
Lynn (Bolles) Boatman,1958
William M. Boatman, 1958
Robert G. Butler, 1958
C. "Terry" Duncan, 1958*
Paula (Distelhorst) Eidel, 1958
Linda (Henderson) Gassett, 1958
Kaaren O. (Burke) Rodman, 1959
Rufus "Bud" Myers, 1960
Fletcher Wiley, 1960
Judith K. (Mendenhall) Shiffler, 1962
William A. Lawrence, 1965
Jon Nygaard, 1966
Yvonne Perkins, 1967
Dr. Woodrow A. Myers, Jr., 1970
Timothy T. McDowell, II, 1971
Mary Ann (Bruce) Denton, 1972
Carol (Morgan) Gog, 1973
Derrick Burks, 1974
Vicki Williams, 1974*
SAA Board of Directors -
REMINDER: FOR ALL FUTURE CLASS REUNIONS, CLASS REPRESENTATIVES WILL CONTACT AND WORK WITH THE DECADE REPRESENTATIVE FOR THEIR ERA.
Deloris "Dee" (Richardson) Duff - '59 - President
Jarnell (Burks) Craig - '63 - Treasurer
Carol (Morgan) Gog - '73 - Recording Secretary
Mary (Fatout) Proctor - ' 67 - Corresponding/Financial Secretary
Members-at-Large
(decade representatives)
Martha (Cantwell) Meeker - '39 (Decade of the 30s)
Kathryn "Katy: (Hill) Meredith - '42 (Decade of the 40s)
William and Lynn (Bolles) Boatman - '58 (Decade of the 50s)
Keith M. Rand - '70 (Decade of the 70s)
Gregory Smith - '80 - (Decade of the '80s)

Rotation cycle:
VP, Public Relations - Marilyn (Chance) Shank - '67
VP, Marketing & Development - Al Edyvean - '68
Decade of the '60s - Richard "Rich" Edyvean - '69
Board appointments:
Consultant/SHSAW Founder - Guy E. Russell - '59
Parliamentarian - Melford "Dutch" Holland - '57
SMHS Administrators:
Brandon Cosby, principal
James Larkin and Stephen Papesh, vice principals
Thank you for your continued interest and support.

Sincerely,

Deloris "Dee" (Richardson) Duff. President
Shortridge H.S. Alumni Association
Visit Our Website!
Mission statement, association bylaws, activities available to view online.
View your Class Directory, complete your Profile, upload a photo, Pay Member Dues via PayPal. Paid membership required to surf the entire site.
View back issues of NewsBriefs.
Shortridge Yearbooks
Shortridge Media Specialist (Librarian) gladly accepts all old Shortridge Yearbooks. Contact Gregg Nowling at Shortridge with your donation, 317.345.7996
Check out the digital library of yearbooks as catalogued by the Indianapolis Marion County Public Library. Most Shortridge yearbooks from 1898 - 1968 are available for viewing at: http://digitallibrary.imcpl.org/shs.php
Thank you, Gregg Niceley and
Kathleen Schienle for this information.
Informal Class Luncheons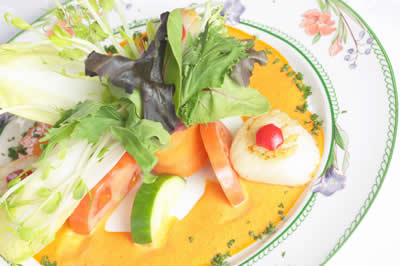 The Class of 1942 invite you to join them at 11:30 a.m. on the last Friday of each month @ MCL Cafeteria, 116th & Keystone Ave, per Kathryn (Katy) (Hill) Meredith, class of1942.
"The Girls of the
Class of 1943
" invite other classmates to join them at 11:30 a.m., on the 3rd Thursday of each month at LePeep Restaurant, 86th & Township Line Road, adjacent to MCL Cafeteria, according to Lynn Imel Rhamy. Any class members are welcome, male or female.
Let us know if your class has an ongoing meeting place.
SAA Memberships & Renewals -- Membership Renewal Reminder
THANK YOU! THANK YOU! For those who have joined and/or renewed membership recently. Remember, your membership dues provide the operating funds for the alumni association. Please renew membership or join today. Fees:
One-year membership: $35 annual fee
Five-year membership (Founding Member's Legacy Guild) (see Feature Article)
Make your check payable to: Shortridge Alumni Association; mail c/o 5030 Guion Road, Indianapolis, IN 46254, or pay your dues online at our website via PayPal option.

For more membership information, visit our website: www.shortridgealumni.com or send email: shortridgealumni@sbcglobal.net
Lost & Found
Periodically, we receive requests from alumni attempting to locate former classmates. While we do not have the human resources to conduct searches for individuals, this request is somewhat different: We have been contacted regarding the whereabouts of a painting of former principal, Robert Shultz, from era of the mid to late 1960s. The painting is of Mr. Shultz sitting in a chair. If anyone knows where this painting might be, kindly send email to:
shortridgealumni@sbcglobal.net
or call 317.297.4661.