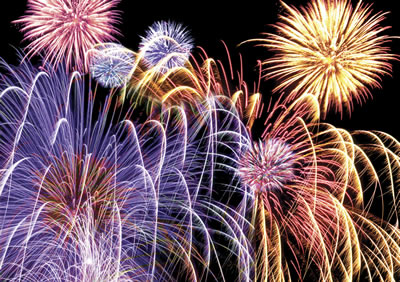 Greetings!
HAPPY BIRTHDAY, AMERICA!
Hall of Fame Inductees Named
At the annual meeting of the Shortridge Alumni Association, the inaugural group of alumni were named for induction into the Shortridge Hall of Fame and recognized for exemplary accomplishments in their professional lives.
The group of 13 inductees for 2011 were similarly recognized by the IPS Education Foundation for its Hall of Fame program that has existed since 2006. IPSEF considers all IPS high school graduates; however, our program will honor only Shortridge alumni.
2011 Shortridge Hall of Fame Inductees
Inductee / Year of IPSEF induction ( ):
Richard G. Lugar, 1952 (2006)
Eugene B. Glick, 1939 (2006)
Kurt Vonnegut, 1940 (2006)*
Judy O'Bannon, 1953 (2007)
Frank J. Anderson, 1956 (2007)
Anita J. Harden, 1964 (2007)
Anita L. DeFrantz, 1970 (2007)
Derrick Burks, 1974 (2007)
Dr. Woodrow A. Myers, Jr., 1970 (2008)
Robert L. Bowen, 1957 (2009)
Dr. Beurt R. SerVaas, 1937 (2009)
Rev. Dr. Sharon E. Watkins, 1972 (2009)
Andrew (Andy) Jacobs, Jr., 1949 (2010)
*deceased
Photo plaques and brief bio are now permanently housed in a glass display case outside the alumni association room 181. (For the full bio of each of these honorees, visit: www.ipshof.com click the Inductees tab.)
2012 Hall of Fame Nominations
Nominations are now being accepted for the 2012 Shortridge Hall of Fame. Visit the website for the nomination form or send an email to: shortridgealumni@sbcglobal.net. Deadline for nominations is December 1 annually. Criteria for nomination:
* At least five (5) years since graduation
* Special achievements of the nominee in his/her area of specialization
* Awards or honors and recognition on a local, regional, national or international level
* Community service
* Meritorious contributions
As much information as possible should be provided about the nominee and could include an existing biography,resume or other information the HOF committee might consider..Nominations will be retained for three years.
News from the Shortridge Athletic Department - 2011

ATHLETIC DEPARTMENT DESPERATELY NEEDS OUR HELP!
MATCHING GIFT CHALLENGE: The school has received a pledge of $1,000 for support of the boys' and girls' track and field program. We're looking for another alumnus to match the pledge! (Send your pledge, payable to SHMS, to: Stephen Papesh, Athletic Director, Shortridge Magnet High School, 3401 N. Meridian Street, Indianapolis, 46208).
Estimated athletic program budget for 2011-2012 (15K - $20K):
Cross Country: 7-8 runners: running shoes @ $75/pr - $600
Girls' & Boys' Golf: Golf shirts @ $22 each (x 8 ) - $176 practice fees - $400 - Total: $576
Soccer (co-ed): 10 uniforms @ $100 each - $1,000; 20 soccer balls per season @ $50 each - $1,000. Cost for officials for entire soccer season - $1,200. Shin guards for 20 players @ $20 each - $400 -- Total $3,600
Boys' Basketball: No uniforms needed; 10 basketballs @ $40 each - $400. Cost for officials - $1,300. Total: $1,700
Girls' Basketball: Same as boys' basketball - $1,700
Volleyball: No uniforms; Volleyballs - 15 @ $30 each - $450; knee pads for 20 girls @15 each - $300. Cost for officials - $1,000. Total: $1,750
Boys' & Girls' Track: New uniforms and warm-ups needed for both teams (25 players @ $200 each) - $5,000. Equipment needs: shot put, discus - approx. $500. Starters for track events - $500. Total: $6,000
Scorers/timers for boys' and girls' basketball: $1,200
Wrestling: Strong interest in adding this sport; however, no equipment or funding is available at this time.
These figures DO NOT include athletic program for the middle school youth who play all sports as above except golf and cross country.
SHORTRIDGE ALUMNI ATHLETIC BOOSTERS (SAAB)
(We'd like to add YOU to our list of Supporters)
PLATINUM LEVEL
(Donations over $1,000)
GOLD LEVEL
(Donations between $501-$1,000)
Thomas E. Reilly - 1957
SILVER LEVEL
(Donations between $101-$500)
Robert G. Butler - 1958
Timothy McDowell - 1971
Pete & Alice Dye - 1944
BRONZE LEVEL
(Donations up to $100
Delcina "Ann" Kern Cassella - 1945
Total donations to date: $2,300
Any amount of financial support is sincerely appreciated in order to help offset these expenses. Make your check payable to: Shortridge Magnet H.S. and mail to Mr. Stephen Papesh, 3401 N. Meridian Street, Indianapolis, IN 46208, or call with questions: 317-226-2842
NOTE: As with all gifts sent to the school or through the alumni association in support of any fund drive, kindly let us know if we have permission to list you by name as a donor or if you wish to remain anonymous.
OTHER NEWS FROM ATHLETIC DEPARTMENT:
Construction on the soccer field / 8-lane track is almost complete, including field lights! Dedication of the new field is scheduled for SATURDAY, AUGUST 20th at 11:00a (EDT). Soccer Game: SMHS vs. Liberty Christian (Anderson). The band and drum line also are scheduled to perform. First game "under the lights" scheduled for FRIDAY, SEPTEMBER 9 at 7:00p (EDT) vs. The International School.
December 10, 2010: JV/Varsity basketball game vs. John Marshall. Between the games, 1968 state runner-up team will be honored. At half-time of the varsity game, we will retire only the second jersey in the history of Shortridge basketball - William "Bo" Crain ('59). In 2010, the jersey of George Pillow was retired.
More new construction:
The apartment complex immediately north of the school (on Pennsylvania Street) has been razed; bids are out for construction of a new gymnasium. The new facility, that will seat 3,000, will be attached to the existing building via catwalk over the north drive. Tentatively, this construction project will be completed in time for the 2012 basketball season.
Founding Members Legacy Guild
Will you be listed among those as a "Founding Member?" Donations for the
Shortridge Legacy Scholarship Fund
are welcome in any amount at any time; however, Founding Members Legacy Guild continues only until
December 31, 2012
, prior to the first graduating class in 2013. Founding Members' participation requires
a minimum $500 or greater donation
to the scholarship fund.
This also may be a way to honor a Shortridge graduate family member posthumously.
Please make your check payable to: Shortridge Legacy Scholarship Fund (Founding Members Guild on the memo line); mail c/o 5030 Guion Road, Indianapolis, IN 46254.
Join our growing list of Founding Members: (as of 07/01/2011)
Dr. Beurt SerVaas, 1937

Dr. Robert W. Harger, 1938

Martha "Marta" (Cantwell) Meeker, 1939
Ann (Cantwell) Penrose, 1941
Ann (Kern) Cassella, 1945
Dr. Raymond Martin Johnson, 1950
John D. Peterson, 1951
Nancy (Browning) Peterson, 1951
Frank J. Anderson, 1956*
Lynn (Bolles) Boatman,1958
William M. Boatman, 1958
Robert G. Butler, 1958
Paula (Distelhorst) Eidel, 1958
Linda (Henderson) Gassett, 1958
Kaaren O. (Burke) Rodman, 1959
Rufus "Bud" Myers, 1960
Fletcher Wiley, 1960
Judith K. (Mendenhall) Shiffler, 1962
William A. Lawrence, 1965
Jon Nygaard, 1966
Yvonne Perkins, 1967*
Dr. Woodrow A. Myers, Jr., 1970
Timothy T. McDowell, II, 1971
Mary Ann (Bruce) Denton, 1972
Carol (Morgan) Gog, 1973
Derrick Burks, 1974*
UPCOMING CLASS REUNIONS - 2011
CLASS OF 1966 - UPCOMING CLASS REUNION --

SAVE THE DATES
The Class of 1966 is planning their 45-year reunion August 12, 13, 14, 2011, and invite any members of the classes of 1964, 1965, 1966, 1967, and 1968 who would like to attend. According to Sandy Read Reiberg, following are the confirmed plans:
Friday, August 12, 6-8p -- Meet-'n'-Greet gathering at Shortridge - tour the building;
8:30 - 11:30 - Reception Caribbean Cove Hotel, Michigan Road & I-465 Cash bar
Saturday, August 13, 6:00 - midnight-- Buffet Dinner/dance Caribbean Cove Hotel, Michigan Road & I-465 Cost: $45, includes reunion booklet. ($5 additional to have business card printed in booklet)
Sunday, August 14 -- 11a to 2p -- Gather at Union Jacks Pub, 924 Broad Ripple Avenue, Cash bar.
For more information and if you wish to help with arrangements, contact Sandy (Read) Reiberg ('66),
sandyrei@aol.com
or by phone: 317.283.8441.
NEW POLICY FOR CLASS REUNIONS:
In 2012, ALL class reunion activities will be scheduled through the Shortridge Alumni Association. The Board of Directors decade representative will work directly with your reunion group to facilitate events that will involve visits/tours of the school and other use of the facility. The Board representative, in cooperation with the staff and administrators at Shortridge, will work directly with the reunion organizers for ease in navigating the school's requirements for access to and through the building. We would appreciate your cooperation. Send your request via email to: shortridgealumni@sbcglobal.net
Start making plans now for your reunion events next year, BUT GIVE US A SHOUT-OUT FIRST!!
The SAA Board of Directors
INFORMATION PRIVACY POLICY:
Also, in accordance with our Information Privacy Policy, our alumni database information is NOT shared with any third-party entity except to reunion committees for class celebrations. The database is not available at anytime unless approved for entire database mailings for all-classes events or mass fundraisers.
SAA Board of Directors - Election Results
At the recent annual meeting of the Shortridge Alumni Association, the following were elected to the Board of Directors for the next two years; namely:
Deloris "Dee" (Richardson) Duff - '59 - President
Jarnell (Burks) Craig - '63 - Treasurer
Carol (Morgan) Gog - '73 - Recording Secretary
Mary (Fatout) Proctor - ' 67 - Corresponding/Financial Secretary
Members-at-Large
(decade representatives)
Martha (Cantwell) Meeker - '39 (Decade of the 30s)
Kathryn "Katy: (Hill) Meredith - '42 (Decade of the 40s)
William and Lynn (Bolles) Boatman - '58 (Decade of the 50s)
Keith M. Rand - '70 (Decade of the 70s)
Open position - (Decade of the '80s)*
Rotation cycle:
VP, Public Relations - Marilyn (Chance) Shank - '67
VP, Marketing & Development - Al Edyvean - '68
Decade of the '60s - Richard "Rich" Edyvean - '69
Board appointments:
Consultant/SHSAW Founder - Guy E. Russell - '59
Parliamentarian - Melford "Dutch" Holland - '57
Congratulations to those newly elected boardmembers as you lead the alumni association to the first graduation class in 2013!
SMHS Administrators:
Brandon Cosby, principal
James Larkin and Stephen Papesh, vice principals
Students in Action (SIA) - Win National Honors for Jefferson Award
The student leaders of the sophomore class recently returned from Washington, D.C. as one of several national-level recipients of The Jefferson Award. The Shortridge students won 1st Place in the Youth Service Challenge Project of the Year category for high schools across the U.S. Class officers Tayjai Wright and Nigel Long, along with other members of their group, toured the capital, met with Supreme Court Justice Ginsberg, and attended the awards dinner seated with a delegation of Indiana legislators, including Senator Richard G. Lugar. When asked about their experiences, they all agreed, "IT WAS FANTASTIC!!! WE ARE SO PROUD."
This was the class' first attempt for local, regional, and national recognition to enter their project for the community service Jefferson Award. Their project involved a community day to address some of the basic needs of Indianapolis' homeless population. The one-day community day was held at Shortridge in April; hygiene products and other items were distributed to nearly 200 attendees. The SIA project received financial support from the IPS Education Foundation and the Shortridge Alumni Association, among others.
IN MEMORIAM
Laura Sheerin Gaus, author of the Shortridge history book, Shortridge High School 1864-1981 In Retrospect, passed away May 31 at the age of 91. She graduated from Shortridge in 1937.
Mrs. Gaus was a true friend of the alumni association and was a guest speaker for two all-classes reunion programs, including the reopening, dedication program in 2009, as Shortridge returned to high school status. She eagerly met with alumni for autograph sessions of her book and was always willing to discuss our school's rich heritage.
She received an M.A. in U.S History from Rutgers and began a career teaching at Howe, Crispus Attucks, and Park Tudor.
After nine years of teaching, Mrs. Gaus resigned to become a writer, starting with publications in Indianapolis Magazine. She authored three books: a history of Shortridge High School, a history of Ivy Tech, and a children's novel.
A memorial service for Mrs. Gaus was held June 12th.
Thank you for your continued interest and support.

Sincerely,

Deloris "Dee" (Richardson) Duff. President
Shortridge H.S. Alumni Association
Visit Our Website!
Mission statement, association bylaws, activities available to view online.
View your Class Directory, complete your Profile, upload a photo, Pay Member Dues via PayPal. Paid membership required to surf the entire site.
View back issues of NewsBriefs.
Shortridge Yearbooks
Shortridge Media Specialist (Librarian) gladly accepts all old Shortridge Yearbooks. Contact Gregg Nowling at Shortridge with your donation, 317.345.7996
Check out the digital library of yearbooks as catalogued by the Indianapolis Marion County Public Library. Most Shortridge yearbooks from 1898 - 1968 are available for viewing at: http://digitallibrary.imcpl.org/shs.php
Thank you, Gregg Niceley and
Kathleen Schienle for this information.
Informal Class Luncheons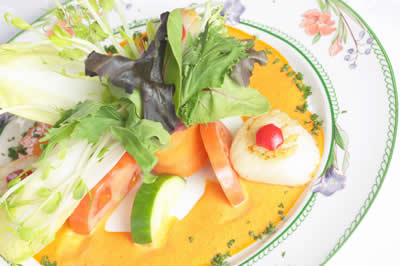 The Class of 1942 invite you to join them at 11:30 a.m. on the last Friday of each month @ MCL Cafeteria, 116th & Keystone Ave, per Kathryn (Katy) (Hill) Meredith, class of1942.
"The Girls of the
Class of 1943
" invite other classmates to join them at 11:30 a.m., on the 3rd Thursday of each month at LePeep Restaurant, 86th & Township Line Road, adjacent to MCL Cafeteria, according to Lynn Imel Rhamy. Any class members are welcome, male or female.
Let us know if your class has an ongoing meeting place.
SAA Memberships & Renewals -- Membership Renewal Reminder
THANK YOU! THANK YOU! For those who have joined and/or renewed membership recently. Remember, your membership dues provide the operating funds for the alumni association. Please renew membership or join today. Fees:
One-year membership: $35 annual fee
Five-year membership (Founding Member's Legacy Guild) (see Feature Article)
Make your check payable to: Shortridge Alumni Association; mail c/o 5030 Guion Road, Indianapolis, IN 46254, or pay your dues online at our website via PayPal option.

For more membership information, visit our website: www.shortridgealumni.com or send email: shortridgealumni@sbcglobal.net