Greetings!
Spring is finally here! Mother's Day has come and gone! But the month of May in Indianapolis signals RACE TIME! This will be the 100th anniversary of the Greatest Spectacle In Racing...the Indianapolis 500-Mile Race. It won't quite be the same without Tom Carnegie, but we're happy now to know that A.J. Foyt will be driving the pace car, which will celebrate the 50th anniversary of his first victory. A great time for Indy.
Student Service Project -
Update
According to sophomore class officers, the student-run organization, Students in Action (SIA), successfully conducted their community service project,
Shortridge Helping Hand Resource Fair

,
Saturday, April 23, 2011.
The community response was such
that the class won the local student competition, and will now compete at the regional level for the highly acclaimed community service Jefferson Award
. This was their first attempt.
News from the Shortridge Athletic Department - 2011

ATHLETIC DEPARTMENT DESPERATELY NEEDS OUR HELP!
Stephen Papesh, vice principal / Athletic Director again asks for alumni financial support for the various athletic programs currently underway at Shortridge. The athletic department receives NO funds from IPS or the school for equipment, new or replacement uniforms, safety gear; e.g. knee pads (as needed), etc. Most of the student athletes' families do not have the financial resources to purchase sport-specific running shoes or team shirts traditionally provided by the school.
The student athletes train and compete in the following high school and middle school sporting activities and events:
Cross Country * Boys' & Girls Golf (balls, green fees) * Soccer (co-ed) * Boys' & Girls' varsity and junior varsity basketball * Volleyball * Boys' & Girls' Track & Field events
Annual Expenses: Approximately $20,000
The athletic department also incurs the expenses for scorers and timers. All revenues must come from gate receipts, fund raising, and donations. No donations are used for teacher/coach salaries.
Any financial support is desperately needed in order to help offset these expenses. Make your check payable to: Shortridge Magnet H.S. and mail to Mr. Papesh, 3401 N. Meridian Street, Indianapolis, IN 46208, or call Mr. Papesh with questions: 317-226-2832
Founding Members Legacy Guild
The listing of contributors to the Founding Members Legacy Guild continues to grow. Donations for the
Shortridge Legacy Scholarship Fund
are welcome in any amount at any time; however, Founding Members Legacy Guild continues only until
December 31, 2012
, prior to the first graduating class in 2013. Founding Members' participation requires
a minimum $500 or greater donation
to the scholarship fund.
This also may be a way to honor a Shortridge graduate family member posthumously.
Please make your check payable to: Shortridge Legacy Scholarship Fund (Founding Members Guild on the memo line); mail c/o 5030 Guion Road, Indianapolis, IN 46254.
Join our growing list of Founding Members: (as of 5/01/2011)
Dr. Beurt SerVaas, 1937

Dr. Robert W. Harger, 1938

Martha "Marta" (Cantwell) Meeker, 1939
Ann (Cantwell) Penrose, 1941
Ann (Kern) Cassella, 1945
Dr. Raymond Martin Johnson, 1950
John D. Peterson, 1951
Nancy (Browning) Peterson, 1951
Lynn (Bolles) Boatman,1958
William M. Boatman, 1958
Robert H. Butler, 1958
Paula (Distelhorst) Eidel, 1958
Linda (Henderson) Gassett, 1958
Kaaren O. (Burke) Rodman, 1959
Fletcher Wiley, 1960
Judith K. (Mendenhall) Shiffler, 1962
William A. Lawrence, 1965
Jon Nygaard, 1966
Dr. Woodrow A. Myers, Jr., 1970
Timothy T. McDowell, II, 1971
Mary Ann (Bruce) Denton, 1972
Carol (Morgan) Gog, 1973


SAA Memberships & Renewals -- Membership Renewal Reminder
Join or renew. Your membership dues provide the operating funds for the alumni association. Please renew membership or join today. Check your member card for the expiration date. Paid member dues are required for full access to the website and to vote at the upcoming SAA Annual Meeting.
Fees:
One-year Membership: $35 annual fee
Five-year membership (Founding Member's Legacy Guild) (see Feature Article)
Make your check payable to: Shortridge Alumni Association; mail c/o 5030 Guion Road, Indianapolis, IN 46254, or pay your dues online at our website via PayPal option.

For more membership information, visit our website: www.shortridgealumni.com or send email: shortridgealumni@sbcglobal.net
UPCOMING CLASS REUNIONS - 2011
The Class of 1961 reunion organizers are busy finalizing plans to celebrate their 50-year reunion in just six weeks-- the last weekend of June 2011, along with the Shortridge Choir Reunion. Contact either co-chairs
Doug Perry
or
Judith (Gerdts) Ripley
for more information and costs. For more Choir Reunion information send email to:
shortridgechoirreunion@gmail.com
or find them on Facebook.
Friday, June 24, 2011 -- Reception, Columbia Club
Saturday, June 25, 2011 -- Dinner Program, Indiana Historical Society
Sunday, June 26, 2011 -- Brunch, White River Yacht Club


CLASS OF 1966 - UPCOMING CLASS REUNION --

SAVE THE DATES
The Class of 1966 is planning their 45-year reunion August 12, 13, 14, 2011, and invite any members of the classes of 1964, 1965, 1966, 1967, and 1968 who would like to attend. According to Sandy Read Reiberg, following are the tentative plans:
Friday, August 12, 6-8p -- Meet-'n'-Greet gathering at Shortridge - tour the building;
8:30 - 11:30 - Reception (Location to be determined), Cash bar
Saturday, August 13, 6:30 - 11:30 -- Dinner/dance (Location to be determined). Cost: $45
Sunday, August 14 -- Details pending
For more information and if you wish to help with arrangements, contact Sandy (Read) Reiberg ('66),
sandyrei@aol.com
or by phone: 317.283.8441.
CLASS OF 1973 - JUNE 24, 2011 -

SAVE THE DATE
An informal cocktail party is being planned for members of the Class of 1973 for Friday evening, June 24, 2011, at the home of Jamie Gibbs, 120 W. 73rd St., Indianapolis.
Class members interested in attending are urged to provide names, addresses, and other contact information to Carol (Morgan) Gog, cgog@comcast.net.
INFORMATION PRIVACY POLICY:
Also, in accordance with our Information Privacy Policy, our alumni database information is NOT shared with any third-party entity except to reunion committees for class celebrations. The database is not available at anytime unless approved for entire database mailings for all-classes events or mass fundraisers.
Alumni Association Annual Meeting - Hall of Fame Inductees Named
SATURDAY, JUNE 25, 2011, 1:30 P.M. - SMHS - School Cafeteria
The annual meeting of the Shortridge H.S. Alumni Association is scheduled for Saturday, June 25, 2011, 1:30 p.m. Only those currently paid members of the alumni association will be eligible to vote for the officers in the upcoming election. Those positions include: President. Recording Secretary, Financial Secretary, Treasurer, and any of the Decade Representatives - 1930's - 1980's. Especially for local members, we hope you will attend this very important business meeting of the SAA.
Interested individuals who wish to run for any of these positions for the board -- executive branch or Members-at-Large -- should contact the slating committee chair, Al Edyvean, at a.edyvean@shortridgealumni.com or via the alumni association email: shortridgealumni@sbcglobal.net. The meeting is open to the entire alumni base. New or renewal memberships will be processed up to June 20, 2011, in order to ensure eligibility to run or vote during this election. All board members must be a paid member of the alumni association, in accordance with our by-laws. Nominations for all of the offices will be accepted from the floor.
Post cards were recently mailed to all alumni who are currently or former members of the Shortridge Alumni Association to attend the annual meeting. Reminder: Annual dues ($35) may be paid by check payable to: Shortridge Alumni Association, c/o 5030 Guion Road, Indianapolis, IN 46254 or online via PayPal on the website: www.shortridgealumni.com. This election will determine the leadership of the SAA Board of Directors for the next two years. Other business:
* Amendments to the by-laws governing Article 6, Section 4 - Voting and Procedures. Quorum
Also, Article 6: Board of Directors, Section 8: Removal of a board member: new language. (see the entire by-laws online at www.shortridgealumni.com).
*SHORTRIDGE HALL OF FAME 2011 INDUCTEES WILL BE RECOGNIZED and 1ST FLOOR GLASS DISPLAY CASE UNVEILED (outside Alumni Association Room 181).
2012 Hall of Fame Nominations
Nominations are now being accepted for the 2012 Shortridge Hall of Fame. Visit the website for the nomination form or send an email to: shortridgealumni@sbcglobal.net. Deadline for nominations: December 1 annually. Criteria for nomination:
* At least five (5) years since graduation
* Special achievements of the nominee in his/her area of specialization
* Awards or honors and recognition on a local, regional, national or international level
* Community service
* Meritorious contributions
SAA Board of Directors
Following are the current members of the SAA Board of Directors. Your Decade Rep is available to work with you or answer questions you might have within your decade:

Executive Board:
Deloris J. (Richardson) Duff - '59 - President
Marilyn (Chance) Shank - '67 - VP - Public Relations
Alfred "Al" Edyvean, Jr. - '68 - VP - Marketing & Development
Jarnell (Burks) Craig - '63 - Treasurer
Carol (Morgan) Gog - '73 - Recording Secretary
Melford "Dutch" Holland - '57 - Parliamentrian

Members at Large:
Guy Russell - '59 - Consultant (Founder, SHSAW)
Martha "Marta" (Cantwell) Meeker - '39 -- Decade of '30s Representative
Kathryn "Katy" (Hill) Meredith - '42 -- Decade of '40s Representative
Lee (Scott) Beasley - '57 -- Decade of the early '50s Representative
Virginia Doss '59 -- Decade of the late '50s Representative
Richard "Rich" Edyvean - '69 -- Decade of the '60s Representative
Keith M. Rand - '70 -- Decade of the '70s Representative
Colette Ross-Boggan - '80 -- Decade of the '80s Representative

Brandon Cosby, Principal, Shortridge Magnet H.S. for Law and Public Policy
James Larkin & Stephen Papesh, vice principals
Thank you for your continued interest and support.

Sincerely,

Deloris "Dee" (Richardson) Duff. President
Shortridge H.S. Alumni Association
Visit Our Website!
Mission statement, association by-laws, activities available to view online.
View your Class Directory, complete your Profile, upload a photo, Pay Member Dues via PayPal. Paid membership required to surf the entire site.

TUTORS NEEDED AFTER SCHOOL
SCIENCE
MATH
ENGLISH/LANGUAGE ARTS
SOCIAL STUDIES
LATIN
BIOLOGY
If you can spare some time, kindly get in touch with the Learning Center Coordinator at Shortridge: 317.226.2810
Shortridge Yearbooks
Shortridge Media Specialist (Librarian) gladly accepts all old Shortridge Yearbooks. Contact Gregg Nowling at Shortridge with your donation, 317.345.7996
Check out the digital library of yearbooks as catalogued by the Indianapolis Marion County Public Library. Most Shortridge yearbooks from 1898 - 1968 are available for viewing at: http://digitallibrary.imcpl.org/shs.php
Thank you, Gregg Niceley and
Kathleen Schienle for this information.
SHORTRIDGE DAILY ECHO / MASS MEDIA
The Shortridge Daily Echo is now available online. You may sign up to receive the daily news via email or to your IPhone, Blackberry, or Android phones as contributed to by members of the Echo staffs. Sign up today to receive your daily updates of the events at Shortridge Magnet H.S. for Law & Public Policy. The students are doing some outstanding things in the classrooms and in the community. Be sure to visit the archives for past daily issues--some really exciting and newsworthy information.
www.shortridgedailyecho.com
.
Contact Gregg Nowling, Media Specialist,
nowlingg@ips.k12.in.us
with questions regarding the
Daily Echo
, or Media Center.
Informal Class Luncheons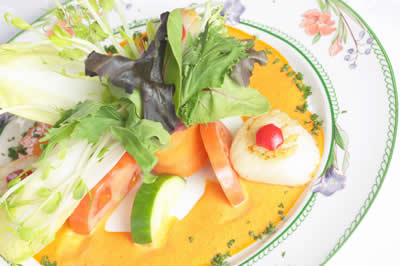 The Class of 1942 invite you to join them at 11:30 a.m. on the last Friday of each month @ MCL Cafeteria, 116th & Keystone Ave, per Kathryn (Katy) (Hill) Meredith, class of1942.
"The Girls of the
Class of 1943
" invite other classmates to join them at 11:30 a.m., on the 3rd Thursday of each month at LePeep Restaurant, 86th & Township Line Road, adjacent to MCL Cafeteria, according to Lynn Imel Rhamy. Any class members are welcome, male or female.
Let us know if your class has an ongoing meeting place.
IF YOU CAN SPARE 3 HOURS VOLUNTEERS NEEDED
Blue Devil alumni are requested to serve as audience members for the 10th Grade English Comprehension Project. As such, each volunteer is asked to serve on a panel of 4-5 adults to judge approximately 5-7 different presentations during a 3-hour session.
Adult panelists are asked to choose one day for their 3-hour session during the week of May 16th, according to teacher, Stephen Lythgoe. Each student is given 10-15 minutes to present his/her project and participate in a 5-minute Q&A session with the panel.
This Comprehensive Project is a 12-14 week project of their own design that includes experiences writing business letters, Requests for Proposals (RFPs), using business plan models to plan their project.; research writing, portfolio development, creating graphics/visual displays, and oral presentation.
For questions and to schedule your shift, contact Mr. Stephen Lythgoe, 10th Grade English & Current Events, Shortridge Magnet High School, 317.226.6214 or via email:
lythgusd@ips.k12.in.us
.