Greetings!

Former Secretary of State Visits Shortridge
Madeleine Albright, former U.S. Secretary of State, visited Shortridge and its student body on Nov. 11. Dr. Albright was visiting Indianapolis to open an exhibit at the Indianapolis Museum of Art featuring her collection of lapel pins, as she became noted for.


Albright was the first woman appointed as Secretary of State under President Bill Clinton. She spoke briefly with the students and shared why she was drawn to public service. "...to make a difference, she said, and encouraged the Shortridge students they should strive to make a difference in the world." She answered questions from the students and shared stories of diplomacy, foreign policy, and life lessons. The students gave Dr. Albtight a glass pin with a "S" to add to her collection.

The exhibit, "Read My Pins: The Madeleine Albright Collection will be at the IMA through January 30, 2011.

Photo: Principal Brandon Cosby and Madeleine Albright, courtesy of Shortridge Media Center.
Founding Members Legacy Guild
The Founding Members Legacy Guild continues as a fundraising source for the Shortridge Legacy Scholarship Fund. Although donations for the Shortridge Legacy Scholarship Fund are welcome in any amount at any time, Founding Members Legacy Guild has multiple purposes:
Strengthen the scholarship endowment to provide scholarships for deserving Shortridge Magnet H.S. graduates, grow SAA membership, and recognize alumni generosity who wish to support future graduates from Shortridge.

The fund drive continues until December 31, 2012, prior to the first graduating class in 2013. Founding Members' participation requires a minimum $500 or greater donation to the scholarship fund. Seventy-five percent (75%) of the donation will go to the restricted scholarship fund; twenty-five percent (25%) will offset alumni association administrative expenses. At the conclusion of the fund drive (December 2012), Founding Members will have their names memorialized on a bronze plaque placed on permanent display at Shortridge. This donation also entitles alumni to a five-year membership in the Alumni Association.

Please make your check payable to: Shortridge Legacy Scholarship Fund (Founding Members Guild on the memo line); mail c/o 5030 Guion Road, Indianapolis, IN 46254. With donors' permission, their names will be recognized on our website and future newsletters.
Join our growing list of Founding Members: (as of 11/2010)
Dr. Beurt SerVaas, 1937

Dr. Robert W. Harger, 1938
Ann (Cantwell) Penrose, 1941
Dr. Raymond Martin Johnson, 1950
Lynn (Bolles) Boatman,1958*
William M. Boatman, 1958*

Linda (Henderson) Gassett, 1958
Kaaren O. (Burke) Rodman, 1959*
Jon Nygaard, 1966
Dr. Woodrow A. Myers, Jr., 1970
Timothy T. McDowell, II, 1971*
Mary Ann (Bruce) Denton, 1972
Carol (Morgan) Gog, 1973



SAA Memberships & Renewals
Are you a member of the Shortridge H.S. Alumni Association? If not, we'd like you to become a member to support the students and the school through the various activities that the SAA will be hosting or sponsoring.

Fees:
One-year Membership: $35 annual fee
Five-year membership (Founding Member's Legacy Guild) (see Feature Article)
Are you a SAA member and haven't renewed your membership for this year? Hopefully this reminder will jog your memory to renew your membership today. Check your member card for the membership expiratiion date.
Make your check payable to: Shortridge Alumni Association; mail c/o 5030 Guion Road, Indianapolis, IN 46254, or pay your dues online at our website via PayPal option.

For more membership information, visit our website: SHSAA Website or send email: SHSAA Email
Alumni

Reflections & Memories
In future issues of NewsBriefs, we will be highlighting unique life stories, quips, or other tidbits from our alumni. Many unique high school memories, experiences and adventures are coming forth that we would like to share with other Shortridge alumni. We hope you enjoy these stories and encourage our Shortridge alums to participate. Send any fond high school memory or unique life experience story to SHSAA email. Also, we would like current information to share regarding special events happening NOW for the students at the "new" Shortridge.
The following 1945 Prom story was received recently from Dale Young, class of 1946:
The following is an email Dale sent to The Cleveland Plain Dealer a couple years ago when they asked for Prom memories, and they printed it.
"I betcha I'm the only 79-year-old GUY you'll be hearing from about Prom Night Memories."
"In the early 1940's, I attended Shortridge High School in Indianapolis, and it was rather unusual in several ways. It had a large student body, around 3,000, which was split between the rich northside kids and us lower- and middle-class depression survivors; it was noted for it's fine arts programs as well as it's sports teams. Also, and I have no idea how this idea ever started, but they had money making senior proms, open to the public! It was held at a huge ballroom with marble floors in the Murat Shrine Temple . The cost: $4.00 . . . plus tax." Read more...
Class of 1961 -- 50-year reunion; combined choirs reunion --- June 2011
The Class of 1961 reunion organizers are busy making plans to celebrate their 50-year reunion the last weekend of June 2011. Co-chair persons
Doug Perry
and
Judith (Gerdts) Ripley
ask that class members SAVE THE DATES (June 24-26, 2011) for a fun-filled weekend celebration. Here's the tentative itinerary:
Friday, June 24, 2011 -- Reception, Columbia Club
Saturday, June 25, 2011 -- Dinner Program, Indiana Historical Society
Sunday, June 26, 2011 -- Brunch, White River Yacht Club
Along with this celebration, the Shortridge High School (combined) Choir plan their reunion and to perform for honored guests Don Neuen and Marilyn Copeland Davidson.
Choir Program Itinerary
:
Friday, June 24, 2011 -- Mass choir rehearsal
(Time and Location TBA, if enough interest)
Saturday, June 25 (daytime) -- Mass choir rehearsal
(Time and Location TBA)
Saturday, June 25, 2011 (evening) -- Choir performance, Indiana Historical Society
Those interested in rehearsing Friday, June 24th, should contact Doug Perry. Check out the Choir Activities tab on the Class of 1961's
website
The choir reunion organizers need your correct mailing address and best email address. Information was mailed in early May 2010 regarding this upcoming event; if you didn't receive it, provide your contact information via email to
Dave Miller
.
(Email corrected)
Additionally, the choir reunion committee need your financial support to help offset the travel and housing expenses for Don Neuen and Marilyn Copeland Davidson, honored guests. Please make your check payable to Nancy Coyle (choir reunion on the Memo line) and send to her at 5707 N. Oxford Street, Indianapolis, IN 46220.
Choir members planning to attend in June are asked to email the choir reunion organizers at
Choir Email
.
Refer to NewsBriefs in the coming months for reunion updates!

SAA Board of Directors
Following are the current members of the SAA Board of Directors. Your Decade Rep is available to work with you or answer questions you might have within your decade:

Executive Board:
Deloris J. (Richardson) Duff - '59 - President
Marilyn (Chance) Shank - '67 - lst VP
Alfred "Al" Edyvean, Jr. - '68 - 2nd VP
Jarnell (Burks) Craig - '63 - Treasurer
Carol (Morgan) Gog - '73 - Recording Secretary
Melford "Dutch" Holland - '57 - Parliamentrian

Members at Large:
Guy Russell - '59 - Consultant (Founder, SHSAW)
Martha "Marta" (Cantwell) Meeker - '39 -- Decade of '30s Representative
Kathryn "Katy" (Hill) Meredith - '42 -- Decade of '40s Representative
Lee (Scott) Beasley - '57 -- Decade of the early '50s Representative
Virginia Doss '59 -- Decade of the late '50s Representative
Richard "Rich" Edyvean - '69 -- Decade of the '60s Representative
Keith M. Rand - '70 -- Decade of the '70s Representative
Colette Ross-Boggan - '80 -- Decade of the '80s Representative

Brandon Cosby, Principal, Shortridge Magnet H.S. for Law and Public Policy
James Larkin & Stephen Papesh, vice principals
Thank you for your continued interest and support.

Sincerely,

Deloris "Dee" (Richardson) Duff. President
Shortridge H.S. Alumni Association
New Website!
Mission statement, association by-laws available to view online.

View your Class Directory, complete your Profile, upload a photo, Pay Member Dues.
Quick Links

TUTORS NEEDED AFTER SCHOOL TO HELP STUDENTS WITH:
SCIENCE
MATH
ENGLISH/LANGUAGE ARTS
SOCIAL STUDIES
LATIN
BIOLOGY
If you can spare some time, kindly get in touch with the Learning Center Coordinator at Shortridge: 317.226.2810
Shortridge Yearbooks
Shortridge Media Specialist (Librarian) gladly accepts all old Shortridge Yearbooks. Contact Greg Nowling at Shortridge with your donation, 317.345.7996
Check out the digital library of yearbooks as catalogued by the Indianapolis Marion County Public Library. Most Shortridge yearbooks from 1898 - 1968 are available for viewing at: http://digitallibrary.imcpl.org/shs.php


Thank you, Gregg Niceley and
Kathleen Schienle for this information
The Vonnegut Volumes
The Kurt Vonnegut Memorial Library will open soon in Indianapolis to showcase many of this author's life and works. As detailed in the Weekend Section of the Indianapolis Star (November 11, 2010), many of Vonnegut's artifacts have been donated by his children -- including rejection letters, Vonnegut's Smith Coronamatic typewriter from the 1970s, his World War II Purple Heart, and his writings, among other things.
The Vonnegut Library, located in the Emelie Building, 340 N. Senate Avenue, is the former site of the Indianapolis Museum of Contemporary Art.
Future suggested programming ideas include an upcoming writing competition for students at Shortridge Magnet High School.for Law & Public Policy.
Founder and president, Julia Whitehead, has made this nonprofit organization possible in collaboration with three of Vonnegut's children, Mark, Edie, and Nanny, all of whom are board members.
The five-room, 1,100 square foot library is "a library, museum, a reading room, and a gift shop," according to Whitehead.
Open house was held Friday, November 12, 2010; however, the library is tentatively scheduled to open in January 2011. For more information, call: 317-652-1954 or
www.vonnegutlibrary.org
Excerpts taken from Indianapolis Star, Weekend Section, November 11, 2010
Watch this site for more exciting news from the Vonnegut Memorial Library in partnership with the SAA.
SHORTRIDGE DAILY ECHO
The Shortridge Daily Echo will live again!
Click the link below to read the full story. In order for the rebirth of the Echo, albeit in a more 21st Century format (digital), the Media Specialist and students need help from our alumni. So, all of you former Echo editors and writers, let's get behind this effort and make the Echo live again.The New Daily Echo
Contact Greg Nowling, Media Center
Specialist, 317.345.7996 or Email SAA for more information.
GYMNASIUM REDEDICATION - NOV. 30TH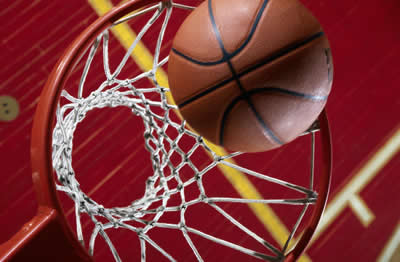 Stephen Papesh, vice principal and athletic director, reported that over 600 attended the recent gymnasium rededication ceremony and deemed the event a huge success.
If any alumni wish to purchase a commemorative shirt, they are $10. As well, program boolets are still available, at no additional cost. Contact Mr. Papesh at 317-226-2842.