Featured Article
Do you understand the different "standards of care" that advisors have when giving you financial advice? Do you know what a Fiduciary is? To answer these questions watch a a short video by clicking
here
.
Financial Strategies
Planning Techniques, Procedures and Guidance for
Military Professionals
Greetings!
Welcome to the second edition of Financial Strategies. I hope you enjoyed the first issue. In this issue I'll take a look at the Thrift Savings Plan and why you might want to think twice before you transfer your balance to an IRA or 401k. The next article covers some tax considerations for this year (you've all got last year's taxes done, right?). The newsletter wraps up with a couple of articles that I found interesting. The first is on Disability Insurance, something that many military members don't think about. We should. You are three times more likely to be disabled and unable to work than you are to die prematurely. The second article covers intra-family loans and how the IRS can "mess-up" your plans. Many of us have children that are getting to the point where we may want to give them a loan to help with college or a first home. As far as the IRS is concerned it isn't as simple just giving your child the money and getting paid back.
Also, don't forget to look at the video describing the difference between an advisor that is required to act as a Fiduciary and one who isn't. C.L. Sheldon is required, by law, to act as a Fiduciary.
I'm actually writing this update from Colorado Springs. I was invited to provide a two hour course on Financial Planning for transitioning Military Senior Leaders at Air Force Space Command. It is always great to get back to Colorado Springs and I really enjoyed interacting with the good folks at AF Space. If you belong to, or know of an organization that would benefit from a "no sales" course on Financial Planning (military related or not), please let me know. If it is within my ability to do so, I certainly will provide a course for the organization.
I hope you all have a great April and enjoy Easter. We'll talk to you next month.
Regards,
Curt
Post-Retirement TSP. What Should You Do?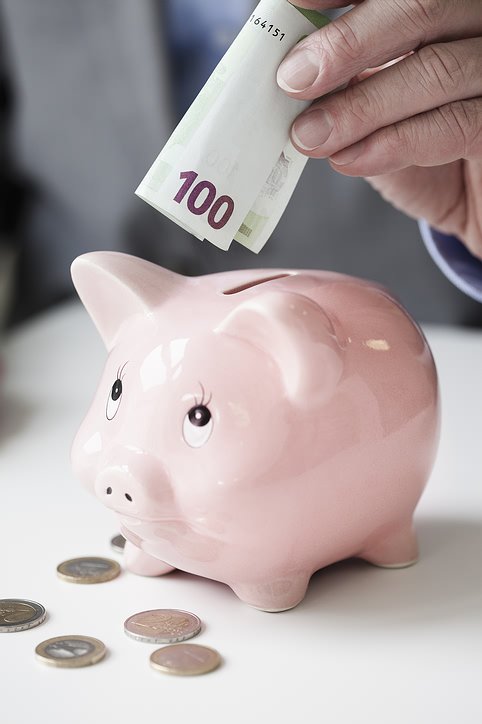 On a lot of the social media sites where I participate I hear a lot about transferring balances from the Thrift Savings Plan (TSP) to IRAs or 401k plans. While there are valid reasons to transfer your TSP balance after retirement, before you do get answers to the following questions.
How will you make up for the increase in fees?

TSP has the lowest administrative fees in the industry. Fees for all TSP funds, including Life-Cycle Funds, is .025%. This is very low. As a point of reference Vanguard, a low-cost investment leader, charges .07% or about 3 times more than TSP for a typical index ETF. For a typical Life-Cycle fund, Vanguard charges .9% or 36 times more than TSP, in fees. This is important because as most of us know....the less you pay in fees the more of your investment you keep. In fact, in a recent study Morningstar stated that fees are the best indicator of future performance (lower fees = higher performance). Your new investment will have to earn .05% to .875% more than TSP, just to break even.

How will you replace the G Fund?

The G Fund is a "one of a kind". The Treasury issues a special bond to TSP. The bond pays interest based on a weighted balance of outstanding medium and long-term Government bonds. The interest paid each month is updated, so this essentially eliminates principle risk. The end result is that you get mid to long term returns, which historically have beat inflation, with no risk. This is unique. I would want a pretty good reason to give up this option.

How will you account for Tax-Exempt balances?

For those of you who are uniformed service members, you may have a tax exempt balance in TSP. Before you transfer your funds to another account make sure that you don't "lose" you tax exempt balances. In theory, the folks at TSP won't transfer your tax exempt balance to a fund that can't account for it...trust but verify. You certainly don't want to pay taxes on money you have a right to receive tax free.
I'm not saying that there aren't good reasons to take money out of TSP. Simplicity...combining numerous accounts into one...and access to assets that aren't available in TSP might be a couple of reasons. But, make sure you don't transfer the funds without thinking through what you may be losing at TSP.
Tax Tips for 2012
When reviewing the impact of taxes on your investments, it is important to understand that many items currently in the federal tax code are scheduled to expire after December 31, 2012. Although future actions to amend tax rules are anyone's guess, keeping abreast of developments in this area may be to your advantage. Consider the following when making decisions about your investments during 2012.
Consider taking long-term capital gains this year

.

Legislation passed by Congress in 2010 continues the 0% or 15% tax rate on long-term investment gains, those generated on investments held for more than one year, through December 31, 2012. In contrast, short-term capital gains on investments held for one year or less are taxed as ordinary income, where marginal tax rates currently can be as high as 35%, depending on how much you earn. Under current law, the tax rates will increase in 2013.
Tax rates on qualified dividends are subject to change. Current tax rules maintain the favorable 15% tax rate on qualified dividends through December 31, 2012. Although dividends are not guaranteed, an allocation to dividend-paying investments may provide an ongoing source of income that can cushion the ups and downs of capital gains and losses. The opportunities are plentiful: As of February 2012, 395 of the 500 companies within the S&P 500 paid a dividend.1
Accelerate activities that generate higher taxes

. The top four federal income tax rates will be maintained at 25%, 28%, 33%, and 35% through December 31, 2012. Additionally, investment income above certain limits could be subject to a 3.8% Medicare Surtax starting in 2013. If you are considering an activity that is likely to result in a bump in your income or a federal tax payment, you may want to complete it while the lower rates remain in effect. Examples could include converting a traditional IRA to a Roth IRA and selling real estate or a business that has appreciated significantly in value.2
Escalate gifting strategies

.

Through December 31, 2012, estates valued at more than $5.12 million are subject to a federal estate tax rate of 35%. In addition, the tax code "unified" the estate tax and the gift tax, permitting an individual to gift $5.12 million between now and December 31, 2012, without triggering the federal gift tax. Rules relating to estate planning are complex, so be sure to seek counsel from a qualified attorney before taking action.
Capitalize on tax-advantaged accounts

.

By contributing regularly to an IRA, and keeping the money invested until qualified withdrawals are made, you can benefit from tax-free compounding. With a traditional IRA, qualified withdrawals after age 70½ are taxed as income. In certain instances, if investors adhere to income thresholds established by the Internal Revenue Service, contributions may be tax deductible. With a Roth IRA, contributions are never tax deductible but qualified withdrawals after age 59½ are tax free. Maximum contributions for either the 2011 tax year (must be made by April 15, 2012) or the 2012 tax year (must be made by April 15, 2013) are $5,000 per taxpayer, plus an additional $1,000 catch-up contribution for those aged 50 and older.
There may be additional items unique to your situation, but these tax moves can help you make the most of your hard-earned dollars during 2012.
Source/Disclaimer:
1Source: Standard & Poor's.
2Restrictions, penalties, and taxes may apply. Unless certain criteria are met, Roth IRA owners must be 59½ or older and have held the IRA for five years before tax-free withdrawals are permitted.
Because of the possibility of human or mechanical error by McGraw-Hill Financial Communications or its sources, neither McGraw-Hill Financial Communications nor its sources guarantees the accuracy, adequacy, completeness or availability of any information and is not responsible for any errors or omissions or for the results obtained from the use of such information. In no event shall McGraw-Hill Financial Communications be liable for any indirect, special or consequential damages in connection with subscriber's or others' use of the content.
© 2012 McGraw-Hill Financial Communications. All rights reserved.

March 2012 - This column is provided through the Financial Planning Association, the membership organization for the financial planning community, and is brought to you by C.L. Sheldon & Company, LLC, a member of FPA.
From the Financial Presses
Six Disability Facts To Consider
You probably already understand the importance of having life insurance. The proceeds from a life policy can help cover your family's current expenses and may provide a cushion for the future if you die prematurely. But another kind of coverage-disability income (DI) insurance-is often ignored or neglected. And that's a mistake, because DI insurance can be even more vital than life insurance in maintaining a family's financial well-being. A new white paper from the Council for Disability Awareness, an independent nonprofit group, provides these six startling facts...(To read more click here)
Sidestep Tax Pitfalls On Intra-Family Loans
Suppose your adult child comes to you with an intriguing idea for a new business-and needs some seed money to get the venture off the ground. Or maybe one of your children could use some help in buying a home or financing a college or graduate degree...(To read more click

here)
Please remember that past performance may not be indicative of future results. Different types of investments involve varying degrees of risk, and there can be no assurance that the future performance of any specific investment, investment strategy, or product (including the investments and/or investment strategies recommended or undertaken by C.L. Sheldon & Company, LLC ), or any non-investment related content, made reference to directly or indirectly in this newsletter will be profitable, equal any corresponding indicated historical performance level(s), be suitable for your portfolio or individual situation, or prove successful. Due to various factors, including changing market conditions and/or applicable laws, the content may no longer be reflective of current opinions or positions. Moreover, you should not assume that any discussion or information contained in this newsletter serves as the receipt of, or as a substitute for, personalized investment advice from C.L. Sheldon & Company, LLC . To the extent that a reader has any questions regarding the applicability of any specific issue discussed above to his/her individual situation, he/she is encouraged to consult with the professional advisor of his/her choosing. C.L. Sheldon & Company, LLC is neither a law firm nor a certified public accounting firm and no portion of the newsletter content should be construed as legal or accounting advice. A copy of the C.L. Sheldon & Company, LLC 's current written disclosure statement discussing our advisory services and fees is available for review upon request.
IRS CIRCULAR 230 NOTICE: To ensure compliance with requirements imposed by the IRS, we inform you that any U.S. tax advice contained in this communication (or in any attachment) is not intended or written to be used, and cannot be used, for the purpose of (i) avoiding penalties under the Internal Revenue Code or (ii) promoting, marketing or recommending to another party any transaction or matter addressed in this communication (or in any attachment).