The Latest from Whimzee's Scrapbook Studio
Greetings!
Happy New Year! We hope you have all had a wonderful holiday season! We Whimzee's Girls have certainly enjoyed ourselves. We enjoyed our families & took tons of photos, we chatted with our friends and made plans for the future and we're also full of inspiration & ideas for Whimzee's. We can't wait to share them all with you! Some are here in this newsletter, so read on! And we'll be sharing some others with you over the next few months, so be sure to click on that next Whiimzee's email you see in your inbox!
This year, one of our resolutions is to bring as many new scrapbookers to Whimzee's as we can! We're asking for your help with our resolution! Please forward our newsletters & emails to all of your friends who are interested, or might be interested, in papercrafting. Every day we meet customers who are either surprised to find out Whimzee's is in a "new location" or didn't realize that there is a scrapbook store in their neighborhood. So please help us reach out to as many customers as we can. THANK YOU! And as an extra Thank You, read on for more information about how your next crop at Whimzee's can be FREE when you introduce a friend to our store.
We are very excited about all our plans for 2010, so be sure to stop by the store and see what we're up to!
We have space available in our $5 Friday crop, this Friday 6pm to 11pm. Call to store now to claim your space!
Sincerely,
The Whimzee's Girls
Introduce a Friend to Whimzee's & Crop for FREE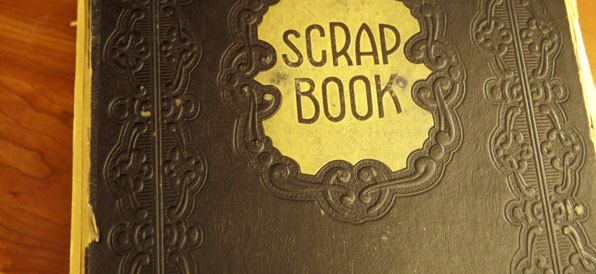 All of us scrapbookers have a friend or two who would love to get a chance to work on her projects. So, give her a call and then give us a call to register you both for one of our January crops. Clip the coupon at the end of this newsletter and bring it with you to the crop. Both you and your friend, who is NEW TO WHIMZEE'S (has never cropped or shopped here before), will CROP FOR FREE!
Call the store (503) 259-9130 to reserve a spot in one of our January crops for you and your friend!
Friday, January 8th - 5pm to 11pm
Friday, January 15th - 5pm to 11pm
Saturday, January 16th - 4pm to 10pm
Friday, January 22nd - 5pm to 11pm
Friday, January 29th - 5pm to 11pm
Remember to clip your coupon and bring it to the crop!
Whimzee's Girls Online Community
Stop by the
Whimzee's Girls Online Community
to see what all our favorite Whimzee's Girls have been up to. Don't miss the Photos section, see which projects have been chosen as our Featured Projects this week...just a hint, they've all got lot's of bright colors!
Sign up to be a member while you're there and upload a photo or two of your latest project. We need about 20 more members to upload photos before we'll be ready to have a big giveaway for online community members only! So if you're already a member, just snap a photo & upload it to your page...it's very easy! Browse around the site while you're visiting and leave some comments for the creators of your favorite projects, we all love to share our creations and get feedback from other papercrafters!
We'll also be using the online community as a place to post our event calendar. When you sign up to be a member, you can choose when to receive email updates concerning the site.
Be sure to stop over & check out this week's featured products by Carol, Kris & PaperDiva!
Thank your for all your support last year and for your continued support in 2010. We realize that you have many choices when it comes to your scrapbooking purchases. We appreciate you choosing your local scrapbook store first! Please pass along our newsletter and store information to all your scrapbooking and papercrafting friends!
Whimzee's Scrapbook Studio
16630 SW Shaw St. #K
Beaverton, Oregon 97007
(503) 259-9130
Coming Soon:

The Love Bandit Collection from Bo Bunny for Valentine's Day

Click

HERE

to see a beautiful layout created with Love Bandit.

Check out

Bo Bunny's blog

, this post has a couple Love Bandit Layouts and others worth taking a look at, all designed based on a sketch.

Hours & Events

Monday 12pm to 5pm

Tuesday - Thursday

10am to 5pm

Friday

10am to 7pm

($5 Friday Crops

6pm to 11pm - call for availability & to reserve your space. These fill up quickly! - if you need to shop later during one of our crops, just tap on the door & we'll let you in! We usually lock the door around 8pm.)

Saturday

10am to 5pm

Sunday

CLOSED

NOTE: We will be CLOSED, Monday, February 1st for inventory.

Saturday, January 16th

Gather your friends & spend 6 hours cropping for only $5! The holidays are over & it's time to catch up on your scrapbooking. Space is limited, call now to reserve yours. (503) 259-9130

Tuesday, January 19th

Donna's Card Class

6-7:30pm - Class Fee $10

2 Spaces Available as of Tuesday evening

Create 3 cards & one papercraft project with Donna our card making Diva. A couple cards will have a Valentine theme.

Crop February 5th & 6th

Join us to crop & shop after the CK show!

Friday, 6pm to 11pm $5

Saturday, 4pm to 10pm $5

Call now, these crops will fill up quickly!

WINTER PURGE SALE!!!

Stay tuned for more information about our HUGE sale in your inbox!

Sale Dates:

Monday-Friday

January 25-29th

_______________________

Coming in March

March 1st

A special evening of shopping with a portion of our proceeds donated to our local high schools' Senior Class Parties.

(More info. to come!)

Also coming in March! Work on your graduating Senior's album during our Monday evening crops!