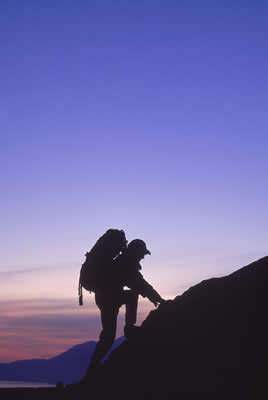 I pray it will be
a "good" tired
But I said, "I have labored in vain, I have spent my strength for nothing and vanity; yet surely my cause is with the Lord, and my reward with my God.
Isaiah 49: 4

God says, "It is too light a thing that you should be my servant to raise up the tribes of Jacob and to restore the survivors of Israel; I will give you as a light to the nations, that my salvation may reach to the ends of the earth"
Isaiah 49:6
You already know this. But for congregational leaders, these last days of preparation for the Pascal feast can be filled with detail upon detail needing immediate attention... yesterday!! And occasionally (occasionally!!) even fatigue for that work can set in.

Isaiah 49: 1-6 speaks of the prophet's call from God, and his frustration at the lack of apparent results from his proclamation of God's promises. But he also recalls that his ministry is of God, and for God, and that the proclamation is needed, not only among God's people, but well beyond.

A wise mentor's words came to mind: "When approaching the preaching task, keep in mind that your next sermon could be the last that someone may hear!" Humbling-even disconcerting-words to hear! Whether we are a preacher or musician or even the greeter at the door, our Gospel proclamation is not just time-filler! Our ministry in worship deals with vital matters-matters of life and death... and Life... in this Holy Week. This is especially true on an Easter morning when that sermon or that song or that encounter may be the first since last Christmas...or even last Easter!

Resurrection is not a concept, but a power, and it is at work in our ministry. The salvation story of a cross and an empty tomb, the core of who we are, gives life for all. We share life-real life, eternal life. It is, to quote God in Isaiah, "...no light thing..." that the church is about in this Holiest of weeks.

So, when details overwhelm, and fatigue starts sneaking in, recall, as Isaiah did, what enterprise we are about. We never know fully who is touched in what way by our powerful proclamation of God's eternal promises, be it in a sermon, or a song, or a prayer, or a welcoming gesture. I think it is safe to predict that, come Sunday night and this week of preparation is over, God's servants will be tired. I pray it will be a "good" tired, knowing you have done vital business with those who worship with you. And may you be blessed with this glorious message that we are pleased to share.
By your word, eternal God, your creation sprang forth, and we were given the breath of life. By your word, eternal God, death is overcome, Christ is raised from the tomb, and we are given new life in the power of your Spirit. May we boldly proclaim this good news in our words and our deeds, rejoicing always in your powerful presence, through Jesus Christ, our risen Lord. Amen
ELWL Prayer for the Spread of the Gospel: page 75
--Pastor Dan Bollman