Director's Message



JUNE 2011


The 2010-11 academic year has drawn to a close and the Education Program is looking ahead to the new school year. In the last few days, it has been exciting to see so many students completing their programs and graduating. This included:
61 graduates from our K8 program and 28 graduates from our Secondary and Middle Level Teacher Certification program, many of whom have already found placements in a very competitive job market.
37 graduates from our M.Ed. program. Most of these graduates are accomplished teachers who now extend their leadership in schools to better support student learning and their colleagues.
10 inaugural graduates of our new Leadership Development for Educators (LEDE) program. These graduates have earned both their M.Ed. and Principal Credential for school leaders.
We are very proud of our graduates and wish them well in their careers as UW Bothell education professionals.

With the conclusion of a challenging legislative session, it is worthwhile to take a moment to look at the impact of the budget. This is a very difficult time for education budgets in Washington State and across the country. Our governmental leaders have had to make some tough choices. The cuts will present real effects on classrooms in the next biennium and for us at the University of Washington Bothell. K12 teachers will be looking at larger class sizes at some levels, reduced support, and flat salary options.

In the midst of this recession, we are working hard to prepare our teacher and principal candidates to remain focused on the core work of supporting all students in their learning with creativity, competence, and compassion. Despite a challenging job market for new teachers, we have every reason to believe that well-prepared and committed teachers will continue to find positions, and we look forward to a return to economic health for our state in the days ahead.

Thank you for your ongoing partnership with us in the vital work of our schools.

All good wishes,
Bradley Portin, Director


Education Program News
Teacher Certification Professional Development day


Last month's Professional Development Day event for our K8 Teacher Certification students and cooperating teachers was exciting. We had great turnout from members of all four cohorts and welcomed many cooperating teachers and our field supervisors. Our speaker for the evening, Dr. Randy Stocker, moved all of us to think deeply about our core values and what drives us in our work. His thoughtful and grounded approach was just the right message at this very challenging time for teachers.




Thank you master teachers, partner schools and field instructors!


On behalf of the K8 Teacher Certification program, we would like to thank the master teachers who mentored and supported our elementary education students in their field placements. We placed students in the following seven districts with the names of specific schools in parentheses: Bellevue (Enatai and Newport Heights), Edmonds (Terrace Park), Everett (Monroe and Silver Lake), Lake Stevens (Hillcrest), Lake Washington (Bell, Franklin, Juanita, Rosa Parks), Northshore (Canyon Creek, Maywood Hills, Woodin, Woodmoor), Seattle (Day, Broadview-Thomson, Hay, Rogers, South Shore), and Shoreline(Meridian Park).

A huge thank you to our partner schools, Franklin and Juanita Elementary in the Lake Washington School District, who opened up their schools and classrooms for us to teach our science and literacy methods courses.

And of course, a grand thank you to our dedicated and enormously wise field instructors: Karen Brusseau, Rick Hart, Louise Hatala, Cheryle Nesbit and Michelle Williams. Thank you!




UW Bothell teacher candidates awarded Northshore School District Foundation Grant


Cally Ingram, Janelle Penney, Alison Thurman, Lydia Booker, Leah Young, Samantha Valent and Gretchen Oates, all teacher candidates from Cohort 15, were awarded a $1000 grant from the Northshore School District Foundation. The grant was written to purchase high-interest, low-level books for Woodmoor Elementary's intermediate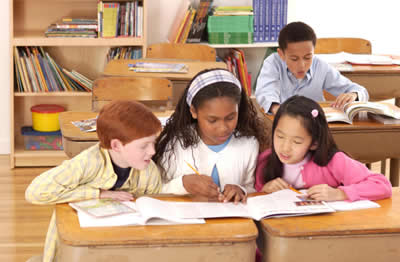 students. The teacher candidates responded to a need for resources for students who are struggling readers in grades 4-6. The books will help teachers provide targeted, comprehension instruction for students reading two or more years below grade level. This grant is especially significant because reading researchers agree on the importance of matching students to appropriate levels of text to maximize learning. Though many classrooms have grade level books to offer students, they often lack appropriate materials for struggling readers. Struggling readers need direct, daily access to appropriately leveled books in order to improve their reading ability. Because there are currently few funds available to provide these types of resources, this grant written by the UW Bothell teacher candidates is a real gift to the intermediate students at Woodmoor Elementary. Congratulations!



Announcements

Now accepting Leadership Development for Educators applications


The Education Program is accepting applications for LEDE (Leadership Development for Educators) for the autumn 2011 start date. This two-part program focuses on deepening the expertise of learning-focused teacher leaders and preparing candidates for the Principal's credential. The innovative LEDE Program values job-embedded learning and is unique in that it is:
Orientated around the core activity of supporting teaching and learning
Entirely performance-based
Built around evidence from the best research
Operated in partnership with a cluster of K12 school districts and organizational partners
Review of applications begins August 11, 2011. For more information, please go to our program website or contact Nick Brownlee at 425.352.5369, or email him at nbrownlee@uwb.edu.



Honor an educator or recent graduate!


Honor a graduate or influential teacher in your life by making a donation to the UW Bothell Education Excellence fund. Your remembrance will allow faculty and staff to improve the connections between students and the community with innovative ways of stimulating excellence in teaching.





Alumni News

Robin Russell, XCohort 6 and M.Ed., just published her third children's book in the Summer Island series. This one is called A Karst in Kweilin, and promises to be as captivating as the first two. Congratulations, Robin!

On May 21, 2011, two alumni, Rachel Evans (English/Social Studies) and Keri Marino (Math), of the Secondary and Middle Level M.Ed. Program (2009) joined the teams interviewing applicants for the program. The grads were a wonderful addition to the interview teams! Thanks so much Keri and Rachel!!




Would you like to see your update in our next newsletter? Please complete this brief questionnaire.


back to top


Faculty News

Celebrating research

After a successful year of programs including Research Interest Groups and Research-In-Progress seminars designed to promote interdisciplinary communication, collaboration, and research on campus, the Office of Research Support sponsored a Gala Dinner celebration called "Discourse 2011" on May 25 at the North Creek Event Center. Education Program faculty Dr. Allison Hintz, Dr. Robin Angotti, and Dr. Antony Smith presented 5 minute "lightning talks" about their upcoming and future research plans. It was a fun evening and a great opportunity to discuss research across campus.
UW Bothell spring recognition reception
Several Education Program faculty were recognized as outstanding members of our University community.
2011 Externally Supported Projects:
Tom Bellamy, Director, Goodlad Institute
Northshore School District provided funds for Dr. Bellamy's High Reliability Learning Project.
Karen Gourd, Assistant Professor
Dr. Gourd received funding from the Association of American Colleges and Universities (AACU) for her project on social and civic development through engaged scholarship.
Promotion and Tenure:
Robin Angotti, Assistant to Associate Professor
Congratulations!
We are pleased to announce that Dr. Antony Smith has been selected as the next Editor of the professional journal, Washington State Kappan.

Washington State Kappan is the journal of the Washington State Chapter of Phi Delta Kappa, one of the largest national professional associations in the field of education. The journal is highly regarded regionally and nationally for excellent research and a broad reach to the academic and communities of practice in education.

The editorial and managerial activities of the journal will be moving from WWU to the UW Bothell Goodlad Institute. The journal will provide an important contribution to the field of education at this critical time for our P-12 schools.

Congratulations to Tony on his editorship and for bringing this excellent journal to UW Bothell!

In May, Dr. Wayne Au was part of a panel discussion on high-stakes testing and racism in education at Mt. Zion Baptist Church in Seattle. The panel included James Bible, President, Seattle NAACP; Jesse Hagopian, Garfield high school teacher and education activist; Dora Taylor, Seattle Schools parent and co-founder of the Seattle chapter of Parents Across America; and Olga Addae, President, SEA.

Also in May, Dr. Au was a panelist for the White House Initiative on Asian Americans and Pacific Islanders Teach Campaign Student Roundtable, University of Washington.

On June 9th, Dr. Au delivered the 2011 commencement address at the Ida B. Wells School for Social Justice, an alternative Seattle Public High School located at UW Seattle.
back to top
Current Student Information


New Graduate School on-leave status policy and procedures
Beginning autumn quarter 2011, the UW Board of Regents has approved a new graduate student leave policy and the Graduate School has created new procedures to accommodate that policy.
New Policy:
UW graduate students must now request leave on a quarterly basis (excluding summer quarter). A request for quarterly leave includes a $25 fee. This means students must request leave each quarter autumn thru spring that they are not enrolled in classes or they will lose graduate status.
New Procedure:
Graduate Students in good standing may request leave within the quarter they are seeking leave status via an online process available through MyGrad. The online leave request will be available 2 weeks prior to the quarter and will close the last day of the quarter. (For autumn quarter 2011, leave requests will be available on MyGrad September 14th.)
Students must submit leave requests via MyGrad and can pay the $25 fee using a credit card with no surcharge. Requests can be tracked online in MyGrad.
Please note: Graduate students are required to remain in graduate status - either registered or on leave. Students who do not remain in graduate status but elect to return to their degree program will be required to pay a $250 reinstatement fee mandated by the Board of Regents.
For more information on Graduate School policies, procedures, and requirements, click here.
Get ready for autumn quarter!
Education Program graduate and undergraduate
course offerings include:

B EDUC 315A - History of Education in the United States
B EDUC 391B - Special Topics: Video Games and Learning
B EDUC 493A - Environmental Education
B EDUC 522A - Education and American Dream
B EDUC 521A - Using Multicultural Literature in the Classroom
For more information and a complete listing of courses please see our website.
A look back....

Our first M.Ed graduates - 1995
Career and Professional Development
2011 Conferences/Workshops


Northwest Mathematics Conference 2011
Celebrating fifty years of expanding visions of math education.
October 13-15, 2011
Portland, Oregon
Information and Registration

2011 WSASCD-OSPI Annual Conference
Seattle, WA
October 14-15, 2011
Information and Registration

School's Out Washington - Bridge Conference 2011
Connect. Act. Transform.
October 17-18, 2011.
Seattle, WA
Information and Registration

NSTA WSTA Regional Conference
Dec 8-10, 2011
Seattle, WA
Information and Registration


back to top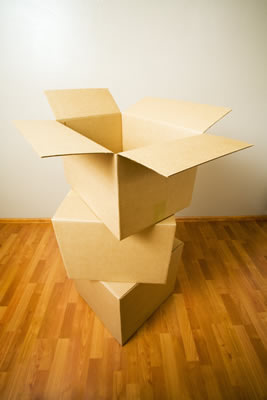 We've moved!
The Education Program suite has moved to a temporary location in UW2 240. We anticipate relocating to our new suite in UW1 315 by mid-September. Check our website for more information.
Show your support for the UW Bothell Education Program and "like" us on Facebook and Twitter. You'll be the first to know about program news, upcoming events, and much more!


Sincerely,


UW Bothell Education Program
uwb.edu/education
425-352-5411

The University of Washington is committed to providing equal opportunity and reasonable accommodation in its services, programs, activities, education and employment for individuals with disabilities. To inquire about disability accommodations, please contact Disability Support Services at least ten days prior to the event at 425.352.5307, TDD 425.352.5303, FAX 425.352.3581, or email
dss@uwb.edu
.

back to top