Welcome to the Blueprints for Senior Living Newsletter
Greetings!

Here is the latest news from the national Design for Aging Knowledge Community. If you have questions, concerns or an interesting project or idea to share, please don't hesitate to contact the members of the Advisory Group or log on to our new interactive website at

www.aiadesignforaging.org

.
Committee Reports

Advocacy
Design for Aging continues to support initiatives to promote change to regulations that challenge the design of environments for older adults. As an example, we have volunteers working with the Pioneer Network to modify NFPA Life Safety codes to allow cooking in skilled nursing household models, the presence of fireplaces, and modifying corridor clearances to accept benches for resident "rest" areas. We are assisting with the revisions to the Facilities Guidelines Institute - chapter four - for senior housing environments, and are currently in early stages of investigating the need for an exception for older adults to current ADA regulations.
Next Generation Competition
The AIA Design for Aging student competition will be formally issued in August 2010 to schools of architecture throughout the county in preparation for the submission due dates of June 1 - July 31, 2011. The competition is for the design of an urban intergenerational community that includes housing for frail elders. The competition is posted
here
. The submission will be judged by the same jury as the eleventh cycle of the Design for Aging Review competition in mid-to-late August, with the results ready for presentation at AAHSA early November 2011. This competition is open to all upper division or graduate level architecture students.
The winner of the student competition will be recognized for outstanding achievement and will be exhibited at the 2011 AAHSA annual meeting in Washington DC and the 2012 AIA national convention. The designs will also be included in the upcoming 11th edition of the Design for Aging Review companion publication. This competition poses a unique challenge -it provides students an opportunity to learn about a project type that is part of a burgeoning market and in need of innovation.
Post Occupancy Evaluations (POE) Toolkit
Post occupancy evaluations (POEs) Toolkit is a step-by-step booklet developed by the AIA Design for Aging that explains POEs, why we do them, the type we do for the AIA and a description of how to do them; there is even a check list for those who want it. The POE Toolkit walks through the processes for data collection and analysis, interviews, on-site observations, graphics and images. The purpose of POEs is to evaluate what design features work well, which do not, and provides the foundation for evidence-based design. The first update of the Toolkit is in the final stages of formatting and will available on the AIA DFA website in late June 2010. A draft of the toolkit is available now by emailing
joyce.polhamus@smithgroup.com
. The toolkit committee is seeking comments and input from users of the toolkit so please respond to joyce.polhamus@smithgroup.com if you have any feedback or suggestions.
DFAR #10 Update
During its deliberations, the Jury of two providers and two architects for cycle #10 reviewed a group of 92 submitted projects that were distinct in their number as well as quality. Those deliberations rendered seventeen awards: 14 Merit Awards and 3 Special Recognitions. Presently the Jury is planning two visits to existing projects for the purpose of conducting a POE of each. These POE reviews will occur in early Fall at New Bridge on the Charles on the East Coast and DeVries Place Senior Apartments on the West Coast, with results being presented at the next AAHSA convention.

Development of documentation for the Design for Aging Review #10 publication is continuing. This edition will include the seventeen awarded projects notes above as well as nineteen others deemed by the Jury worthy of publication for a total of 36 projects. The winners of the Merit Award will be displayed with 8 - 10 images each and all projects with 4 - 6 images each along with informational documentation. IMAGES, the publisher of the biennial DFAR, is presently working from the AIA's framework to incorporate pertinent information about each project. A test-run of this framework has been submitted for review and once signed-off will be implemented for all other projects, thereby providing consistency throughout the publication.
Chapter Overview Design for Aging expands locally in cities throughout the country While Design for Aging, a Knowledge Community of the American Institute of Architects is a 3,500 member national organization based in Washington, DC, only a handful of members actually ever come face to face, but this is rapidly changing. Design for Aging has emerged in major metropolitan areas across the country represented by local AIA Components. Typically they meet monthly exploring a wide range of topics reaching a much broader constituency than experienced in the past.
National conferences where DFA maintains a strong presence such as the American Association of Homes and Services for the Aging and Environments for Aging tend to attract a limited number of principals, partners and key staff members representing DFA. To the contrary, many if not most local DFA Committee attendees are rank and file staff, students and individuals with a passion for improving the lives of seniors through design, who otherwise might not participate at the national level. Since meetings are held monthly in multiple locations, DFA's influence is reaching deeper into the design, development and operations of all aspects of Senior Living.
Cities with active programs include: Seattle, San Francisco, New York, Boston, Philadelphia, Chicago and Washington, DC. For more information on component activities including past, current and future programs or if you are interested in joining an existing committee go to
www.aiadesignforaging.org
and click Chapter News. Feel free to contact any of the local committee chairs. Should you be interested in starting a Design for Aging Committee in your area, contact Jim Warner, FAIA
jwarner@jsainc.com.
Insights and Innovation
In 2009, DFA received over ninety submissions to its tenth biennial design competition--a 26% increase from the previous cycle. This summer, DFA is again undertaking a systematic analysis of the information collected from the submissions. The research will enable Design for Aging members to get an in-depth understanding of the best new thinking from across the country. In addition to identifying best practices and emerging ideas in senior living design, the study will compare DFAR10 with the findings from DFAR9 to begin building a database on trends and patterns.

Watch for news of the results this fall on this e-newsletter and DFA's webpages. The study will be discussed at future roundtable discussions and conference presentations, including AAHSA's annual meeting. The report will provide information that can be used for evidence-based design and will address DFA's goals of fostering design innovation and disseminating knowledge to enhance the built environment and quality of life of older adults.

This project is supported with a grant from the AIA and a matching contribution from Perkins Eastman. For more information, contact Stefani Danes, at s.danes@perkinseastman.com.


DFA News
DFA announces new partnership with TOTO USA
Design for Aging is happy to announce our new relationship with TOTO USA. Universal design in bathroom fixtures is an important agenda for TOTO USA and one in which Design for Aging is excited to be involved, along with other related topics of accessibility and resident issues.

Calendar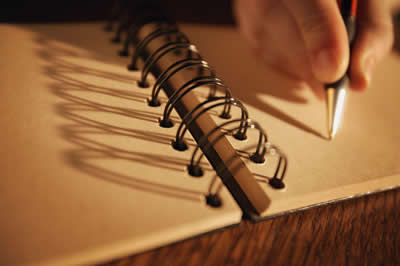 DesignDC: Insight and Innovation
August 3- 5, 2010 Walter Washington Convention Center| Washington DC
Projects

Mission Creek Senior Community
Several DFAR winners, like Mission Creek Senior Community, have undergone post occupancy evaluations. Full text of the evauations can be found on
www.aiadesignforaging.org
.

This is a mixed-use project in a reclaimed urban neighborhood of San Francisco, CA. It provides housing and services for extremely low-income frail seniors. An assisted-living level of care is created by onsite adult day care and residential services. The mixed-use building also includes a public library, a public meeting facility, a dining room, street-level retail shops, offices, and four levels of rooftop gardens.
Facility type: Independent living, senior community center/adult day care center, other
Target market: Low income/subsidized
Site location: Urban noncampus
Capacity (persons): 178
Capacity (units): 140
Total project cost: $43,788,055

Overall project objectives
1. To provide affordable senior housing in an extremely expensive area.
2. To provide an assisted-living level of care for frail seniors in independent apartments supported by onsite day care.
3. To create a mixed-use civic building that fits well with the neighborhood and is welcoming and accessible to the community.
Projects

Sun City Ginza East
Tokyo, Japan

Facility type: Continuing care retirement community-Independent living, assisted living, special care units (for persons with dementia), skilled nursing, other medical services care facility, wellness center/fitness center
Target market: Upper
Site location: Urban campus
Capacity (persons): 686
Capacity (units): 410
Total construction and FF&E costs: $85,873,552

The project is an urban high-rise continuing care retirement community (CCRC) in Japan, a country with no tradition of senior living. It provides a full spectrum of care, including a full-service spa and fitness activities, home-delivered services, a community-based clinic, and a therapy center. It is a five-star hospitality-style environment that offers a graceful, dignified lifestyle in one neighborhood.
Overall project objectives
1. To develop a high-rise CCRC that offers high standards for design and senior care and strong community connections.
2. To create a luxurious contemporary facility with services, style, and amenities that appeal to affluent city dwellers.
3. To design a building that enhances the city's skyline and offers residents expansive views, unparalleled programs, and care based on choice.
Feature Article

A Global Perspective: Universal Design as Socially Sustainable Design

Valerie Fletcher, Executive Director, Institute for Human Centered Design

Universal design: is it a big idea that delivers vision and substance or just accessible design dressed up to look more interesting? Is there evidence of global impact, the potential for igniting the kind of zeal that we witness daily for environmental sustainability? It depends on how you define it and where you look but the concept of universal design has gained slow but steady global traction.

What is universal design? Inclusive design? Design-for-all? The nomenclature is settling down after some years of mostly geographically-based camps defending an interpretation peculiar to one of the terms. There is a broad acceptance today that a variety of terms share the same meaning. Choice is determined by local habit and tailoring words to resonate with different audiences.

Universal design (UD) is a way of thinking about design, a framework for the design of places, things, information, communication, and policy that focuses. It focuses on the user, on the widest range of people operating in the widest range of situations without special or separate design. This statement builds from a simpler definition offered by Ron Mace, widely considered the father of universal design in the U.S. (Preiser & Ostroff, 2000).

Our organization, founded in 1978 as Adaptive Environments, chose to change its name in celebration of our 30thanniversary in 2008 and became the Institute for Human Centered Design. We chose to use plain descriptive language as a definition: universal design is human-centered design (of everything) with everyone in mind.
The original set of universal design principles was developed by a group of U.S. designers and design educators from five organizations, including ours, in 1997. The principles are copyrighted to the Center for Universal Design, School of Design, State University of North Carolina at Raleigh. The principles are used internationally, though with variations in number and specifics (see http://www.design.ncsu.edu/cud/about_ud/udprinciples.htm).
Feature Article
Support Spiritual Wellness through creative outdoor design

Outdoor settings can help older adults find ways to connect spirituality and wellness

by Jack Carman, FASLA, and Nancy
Carman, MA, CMC

Wellness-it's a concept we are instinctively drawn to. As health and wellness professionals, to instill wellness in a community or facility, we need to break it down into various components to help us understand its role in creating positive quality of life. Of all the dimensions of wellness-physical, social, intellectual, emotional, spiritual and vocational- spiritual wellness may be the most personal and possibly the hardest for us to quantify. Yet spiritual wellness is also the dimension that adds depth and meaning to the other five. Click here for full text.
Feature Article

Jeffrey W. Anderzhon, FAIA
Crepidoma Consulting


No matter our age, we never stop learning, or at least never should. Those of us who have been involved in aged care design over the past 30 years have continued to learn about assisted living, Alzheimer's disease, "culture change," households, universal workers and much more. To say the least, it's been an interesting journey, but certainly, that journey is not yet complete. Just as the traditional medical model of long term care is rapidly becoming the proverbial dinosaur, the resident-oriented model will continue to evolve and we will undoubtedly see new and exciting approaches to the built environment as well as the care provision. As designers and care providers in the US, we cannot assume that all changes will emanate from the US. Just as assisted living and household concepts can trace their roots to Northern Europe, we can expect to see some innovative and creative examples from elsewhere in the world.

Our attention should probably be focused on the Asian rim if we expect to see the next wave of innovation and creativity. Traditionally, Asian cultures have relied on filial care for the elderly. It has been ingrained into society through millennia of their cultural fabric. As birthrates plummet in countries like China and Korea, this aged care support system is doomed to history. Coupled with the fact that Korea is the fastest aging country in the world, followed closely by China, and the fact that these countries are very densely populated, there is already a recognized urgent need for aged care facilities to economically accommodate their impending age wave.

As we all know, necessity is the mother of invention. There is obviously a great need for aged care environments in this area of the world and there is a need to expeditiously commission them as the age wave is beginning to reach the shore. There can be little doubt that this recipe will produce new and exciting models of aged care provision, and most likely in very large scales.

We need to welcome and encourage this inevitable innovation and we need to share it as often as possible. We need to recognize that we as individuals and as a profession are never too old to learn something new. In the next few years we will be looking to the Asian rim countries as leaders in that knowledge.
.
Feature Article

When it comes to flooring, long-term care providers have historically sacrificed aesthetics for the sake of cost, safety and ease of care. Concerns about resident falls, maintenance and odor have resulted in the proliferation of vinyl composition tile and sheet vinyl flooring, making many long-term care facilities look more institutional

than home-like.

Click here for more

.
For More Information
For more information about the Design for Aging please contact your local chapter or the Design for Aging Advisory Group, contacts listed above. More information can be found on
www.aia.org/dfa
or
www.aiadesignforaging.org.
There are in fact two locations for DFA information. The first is on the
aia.org
website. We have always been frustrated that this site did not allow us the opportunity for dialog with our members. In order to foster that interchange we have launched
www.aiadesignforaging.org
this month. On that site you can review chapter news, comment on an item in the newsletter or start a completely different conversation on the topic of design for aging. And don't worry there will be links on both sites so you can easily move from one to the other.
Quick Links to the Advisory Group
AAHSA Trends in Design Magazine
The American Association of Homes and Services for the Aging (AAHSA) and the American Institute of Architects (AIA) are partnering on an
upcoming
issue of Trends in Design that will feature inspired architectural solutions for aging services providers. Trends in Design allows you to showcase how your firm is shaping the future of senior living through its creative approaches to implementing architectural and interior design plans in a cost-conscious market. For more information,click here.