Practice the Truth
Rev. David Howard
Unity offers some very powerful teachings related to healing and wholeness, realization and demonstration, and prosperity, as well as other aspects of life. For many of us, once we discover Unity, we read books, go to classes and workshops and attend Sunday services in order to learn the principles. Unfortunately, it often stops there. We learn the principles, continue to sign up for the next great class or workshop, but often our lives change very little or not at all. When it doesn't seem to be working in our lives, we may begin to question the validity of what we are learning. We may question, "If all of this is true, why do I not have enough money; why am I still single; why have I not manifested the perfect job?" If we are not living the prosperous life we desire, it is not because the principles we are learning are not true; it is because we are not practicing the principles that we are learning.
Unity's fifth basic principle states, "Knowing and understanding the laws of life, also called Truth, are not enough. A person must also live the truth that he or she knows." We live the Truth by practicing the Truth in our daily lives. Our lives are not going to be transformed simply by a mental understanding of the Truth. In order to transform our lives and live our dreams, we must be willing to put into practice what we know.
As the famous joke goes, "How do you get to Carnegie Hall? Practice, Practice, Practice." For most of us, anything that we have learned to do and do well has taken practice. And, with enough practice, these skills become as second nature to us. We were not born knowing how to tie our shoelaces, but after someone teaches us how and we practice for a time, we no longer have to stop to think about it: we simply tie them. The same applies to learning the basics of mathematics. We learn addition, subtraction and multiplication, which may seem foreign at first, but with practice, the principles of mathematics become a part of our consciousness, and we use them without having to think much about it. The same is true for spiritual principles; with practice the principles become a part of our consciousness and become a natural part of our daily lives.
Recognizing that practice is essential to incorporating principles and applying them to our daily living, I am committed to providing more opportunities for us to come together in groups and support each other in our practice. We currently have a weekly practice group for Compassionate Communication, and just last night began a monthly practice group for The Work of Byron Katie®. I will facilitate a workshop on affirmative prayer on Saturday, September 29, and will follow that with opportunities to practice which will be on a day and at a time that works best for those who attend the workshop. We will make that decision as a group. Also, on September 19, I will begin facilitating a study on Neville Goddard's book, The Power of Awareness, which will meet from 10:00 a.m. to noon each Wednesday, save the first Wednesday of each month and on Friday evenings 7:00 - 9:00 p.m. Again, practice groups to support the study will be scheduled at times best suited to the participants.
As we move forward as a "thriving spiritual community" let us come together to support each other in practicing the Truth that we know in order that we may manifest the lives we desire and live our dreams.
From Love,
David
Excerpts from Myrtle Fillmore's Healing Letters
Daily declare that your spiritual life and world, your mental life and world, your physical life and world are unified and that you are expressing harmoniously the ideas of the Christ Mind on these three planes. Know that your everyday physical life can and should be inspired and happy and purposeful, yet not strained and tense, and that it is never necessary to do that which is harmful or weakening to any of the functions or organs in accomplishing what is right and just and worthwhile and expedient. As you practice mentally seeing God's plan and world in your life, you will find that you are more poised, that you will do just the right thing, and that your body will be healthy.
In order truly to prosper in his work the individual must keep his mind filled with real prosperity ideas in right relation. He must think whether or not he is doing what he desires to do and must know by divine intuition that it is helping to develop and to round out his consciousness and keep his body strong and radiant. Also he must understand whether or not he is serving others to the best of his ability, and whether he is thinking of them and feeling toward them that which invites from them their best and that which is just toward him. To determine these things requires spiritual discernment and the balanced development and use of all the faculties of mind. There are those who arrive at a rather good prosperity consciousness without being conscious of the science of Truth. But we find that everyone may attain his right place if he develops a health and prosperity consciousness by daily applying himself to the practice of Truth.

Upcoming Events
Wednesday, September 12
7:30 p.m.
Board of Trustees Meeting
Administration Building
Thursday, September 13
World Day of Prayer
6:00 a.m. - 6:00 p.m.
Prayer Vigil
7:00 p.m.
Interfaith Prayer Service
Sanctuary
Tuesdays, Sept 18 - Oct 30
7:00 - 9:00 p.m.
The Keys to the Kingdom
Sanctuary
Saturday, September 22
7:00 p.m.
The Wahooligans
Sanctuary
Thursdays, Sept. 27 - Oct. 18
7:00 - 9:00 p.m.
Compassionate Communication
Introduction
Garden Lane
Fridays, Sept. 28 - Oct. 26
10:00 a.m. - Noon
Compassionate Communication
Deepening Skills
Garden Lane
Saturday, September 29
10:00 a.m. - 4:00 p.m.
The Power of Prayer
Garden Lane
Saturday, October 13
9:00 a.m. - 5:00 p.m.
Day of Mindfulness Retreat
with Bro. ChiSing
Unity of Arlington Campus
Weekly Meetings/Groups
Mondays
Healing Touch
1st -3rd Mondays
Healing Sessions
4th Monday
Traning & Practice
7:00 p.m.
Garden Lane
Meditation
7:00 p.m.
Sanctuary
Tuesdays
A Course in Miracles
7:00 - 8:30 p.m.
Garden Lane
Wednesdays
Choir Rehearsal
6:30 - 8:00 p.m.
Sanctuary
Compassionate Communication
Practice Group
8:00 - 9:30
Garden Lane
Thursdays
Yoga
6:00 p.m.
Garden Lane
Prayer Chaplain Prayer Call
9:15 p.m.
1-218-548-1431
Pass Code 3525
Open to All
Our Vision
Knowing we are One, we celebrate peace, compassion and equality for all.
Our Mission
We are a thriving spiritual community expressing love, inspiring transformation, and awakening to the Christ Consciousness within us all.
Weekly Affirmation
I joyously live the Truth I know.
Interfaith Prayer Ceremony
Thursday, September 13
7:00 p.m.
Join us on Thurday evening at 7:00 for a very special event. Representatives from a number of faith traditions will be present to share a prayer. The evening will begin with an exciting musical presentatioin that you will not want to miss.
The 2012 Unity World Day of Prayer theme is
The Universe Is Calling, drawn from the classic book by the late Rev. Eric Butterworth. "Butterworth reminds us that when we connect with the creative flow of God within us, we tap into infinite wisdom and
unlimited good," said Lynne Brown, vice president of Silent Unity.
Transformation Experience
Final Weekend
Wrap Up Meeting - Saturday, Sept. 15, 5:00 p.m.
Potluck Dinner - Saturday, Sept. 15, following the 5:00 p.m. meeting
Community Celebration - Sunday, Sept. 16 - 11:30 a.m.
We are coming to the end of our three-year process called The Transformation Experience. Unity of Arlington is one of ten ministries within the Unity Movement to participate fully in this pilot program.
This weekend is our opportunity to meet with our guide, Mark Weaver, and ask any questions that we have as we move forward. Please join us on Saturday at 5:00 p.m. in the sanctuary for a wrap up meeting. The meeting will be followed by a potluck dinner in the Garden Lane. Please bring food to share.
Following the 10:00 a.m. service on Sunday, please plan to stay for a Community Celebration. This will be an opportunity to celebrate what we have accomplished in the past three years and to find out more about what is happening in our spiritual community and to share your perspective as well. Please bring food to share.
Everyone is welcome to participate in all of these meetings.
New Book Study
Wednesdays, 10:00 a.m - Noon - Begins Sept. 20
Fridays, 7:00 - 9:00 p.m. - Begins Sept. 21
The Power of Awareness
facilitated by Rev. David Howard
"The Power of Awareness" shows us how to use our minds to fulfill our wishes. It is like teaching someone how to make their dreams come true! In it Neville, uncovers the mystery in attaining your deepest desires. A step by step process, where by you receive the tools necessary to manifest your intentions.
Are You Our Uniteen Leader?
Do you enjoy sharing your knowledge, faith, and love with others? Do you enjoy encouraging children and empowering them to know who they truly are?
If you do, we have an opportunity for you to share your gifts and talents with our Uniteen group at Unity of Arlington.
The Uniteen group is currently 4 to 6 children ages 11-13. They meet on Sunday mornings during the 10:00 a.m. service.
We are looking for two people who are each willing to be co-leaders and make a 6-month commitment for two Sundays per month, except for the months that have five Sundays.
We offer training, curriculum, supplies and plenty of support.
Please give this prayerful consideration, and if you are guided to make this commitment, please contact our Sacred Service Coordinator, Debbie Bostick.
Her phone number is 817-681-3303 and her email is
dragonfly9210@yahoo.com
The Wahooligans
in Concert
Saturday, September 22 | 7:00 pm
What do you get when you cross old-time vaudeville jokes and
costumes with
some of the best songwriting and musicianship in Texas? Why,
The Wahooligans, of course!
Watch their performance of 'Wahoo' here.
Visit TheWahooligans.com and invite your friends to join us for an evening of fun September 22!
$12 in advance / $15 at the door
Purchase Your Tickets via PayPal
The Keys to the Kingdom:
An Advanced Course in Prosperity Consciousness Building
Tuesdays, September 18 - October 30
7:00 - 9:00 p.m.
If you are ready for a shift in your Prosperity Consciousness, this course is for you.
Class materials fee is $40 and payment is requested at registration.
Please click the link below to download the registration form.
Facilitated by: Rev. David Howard
The Power of Prayer
Saturday, September 29
10:00 a.m. - 4:00 p.m.
Facilitated by: Rev. David Howard
Join Rev. David Howard on Saturday, September 29, for a day of discovering the power of prayer. The workshop will focus on the affirmative prayer as a path to healing and wholeness. The workshop is offered at no charge. Donations, as always, are gladly accepted.
Day of Mindfulness Retreat
Saturday, October 13
9:00 a.m. - 5:00 p.m.
Brother ChiSing
A retreat on the practice of being deeply present to Life in oneself, in others and all of Nature. Facilitated by Brother ChiSing.
Brother ChiSing, M.Div., M.A.
is an Interfaith retreat facilitator, spiritual director, ritual artist, musician, and the founder of "Awakening Heart." He is also a former Community College adjunct professor of World Religions. He was born and raised in Texas, lived in California for ten years, and currently lives in Dallas, Texas, near his family. He has a B.A. in Religion from a Protestant university, a M.A. in Spirituality from a Catholic college, and a Master of Divinity degree from a Unitarian Universalist seminary.
His primary meditation teacher is the Venerable Thich Nhat Hanh, and he was ordained by him into the "Order of Interbeing" (Unified Buddhist Church) in 2003 with the spiritual name of "True Wonderful Happiness." He was also commissioned into ministry by a congregation of the United Church of Christ (UCC) in 1995.
A suggested Love offering of $25 will be received in honor of Bro. ChiSing.
Happy September Birthday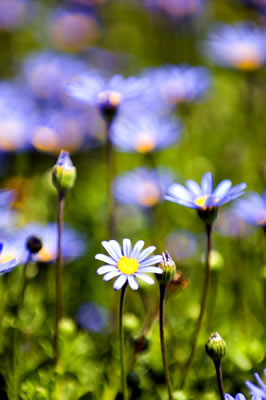 September 1 - Dick Kneeland
September 7 - Marge Larson
September 7 - Maria Amaro
September 14 - Mike Honkomp
September 15 - Nita O'Neal
September 21 - Roma Bartley
September 21 - Debbie Bostick
September 23 - William Kelly
September 23 - Albert Wingate
September 24 - Mallie Townsend