Join Our List

Our Offices
Atkins-Kent Building, Suite 101
W. Orange, NJ 07052
973-736-1100
33 Overlook Rd.
MAC Building
Suite 108
Summit, NJ 07901
908-522-4558

731 Broadway
Bayonne, NJ 07002
Clark, NJ 07066

Physicians
Robert J. Rubino,
Audrey A. Romero, M.D., F.A.C.O.G.
Lisa Abeshaus,
M.D., F.A.C.O.G.
Jacqueline Saitta, M.D., F.A.C.O.G.
Allan D. Kessel,
M.D., F.A.C.O.G.
Howard D. Fox,
D.O., F.A.C.O.G.
Sabina Cherian,
M.D., F.A.C.O.G.
Heavy, Painful Periods?
Dr. Rubino is nationally recognized for his expertise on Her OptionŽ
Cryoablation,
15-minute,
in-office procedure.
Click here to find out more.
EssureŽ is a simple, non-invasive,
10-minute office procedure for permanent birth control (tubal ligation).
Click here
to see if Essure is

right for you.
Sign up for your PHR (Personal Health Records) - right on our website:
Click here
Medical Fact
"I didn't know that!"
Approximately one in every six adults-16.3% of the U.S. adult population-has high total cholesterol. The level defined as high total cholesterol is 240 mg/dL and above. People with high total cholesterol have approximately twice the risk of heart disease as people with optimal levels. A desirable level is lower than 200 mg/dL.
September is here and the summer is slowing coming to a close. We hope you enjoyed the break and time with family and friends.

We are excited to announce the opening of our new Bayonne office. Also in this issue, we recognize September as Cholesterol Awareness Month, we provide information on important advancements for infertility treatment and we discuss childhood obesity in our "Healthy Living" section. Our "Meet the Staff" this month features Dr. Allan Kessel. And you'll find a new interesting "Medical Fact". Please also note in our office announcements that we are now taking appointments for flu and TDap vaccinations.
As always, we will continue to provide topics that are current, informative and important to your good health.

Sincerely,

Robert J. Rubino, MD and Staff
Now Open on Broadway!
Our New Bayonne Office
We are excited to announce we recently moved our Bayonne office
from 696 Avenue C to a new state-of-the-art office located at 731 Broadway in Bayonne, NJ. This new location is only two blocks north and one block east (about a 3 minute walk) from the previous office.
The new facility has been newly renovated, has 6 exam rooms and is bright and spacious. "We were long overdue in upgrading the bayonne offices to be more reflective of the standards we set at our other offices," says Dr. Rubino. As always, we strive to continue to make beneficial improvements and advancements for our practice. Look for our new ads in the local Bayonne papers titled "Now Opening on Broadway" announcing this new location.
To make an appointment at our new location, please call 973-736-1100 or make an appointment right on our website.
Cholesterol Awareness Month
Susan Rubino, MD
September is Cholesterol Awareness Month. Abnormal cholesterol levels are a primary risk factor for coronary heart disease,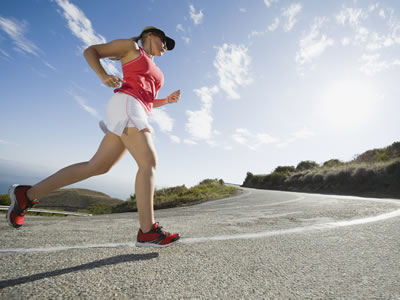 therefore it is important to keep your cholesterol levels healthy and in check.
Coronary heart disease or cardiovascular disease is the leading cause of death in women, and occurs when the arteries in the heart muscle become thickened or hardened, most often caused by high cholesterol and lipid levels. Hyperlipidemia refers to increased levels of lipids (fats) in the blood which include cholesterol types and triglycerides.

It is recommended that every woman over the age of 20 have a fasting lipid profile level measured. Subsequent testing should be based on your doctor's recommendation as a result of any identified concerns. The standard lipid blood tests include a measurement of total cholesterol, LDL (low density lipoproteins), HDL (high density lipoproteins), and triglycerides. Doctors recommend measuring the test after you have not eaten (fasted) for 12 hours.
Total cholesterol

- a high total cholesterol level can be indicative of CVD risk, however, decisions about when to treat are usually based upon the level of LDL or HDL cholesterol rather than the total level. TC under 200 is normal, 200-239 is borderline, >/= 240 is high.

LDL-

is sometimes referred to as the "bad cholesterol" and is a more accurate predictor of coronary disease. All women should know their LDL cholesterol levels and their LDL goal. This goal depends on many factors including personal history of heart disease, diabetes, smoking, hypertension, age, family history and the 10-year risk score of developing coronary disease.

HDL

- not all cholesterol is bad. HDL is sometimes referred to as "good cholesterol" since elevated levels of HDL actually lower the risk of heart disease. In fact, HDL levels over 60 mg/dl is considered a negative risk factor. Treatment may be recommended for people with low levels/ less than 40 mg.
Lipid levels can be lowered with a combination of diet, weight loss, exercise and medications. As the lipid levels fall, so does the risk of developing coronary heart disease. It is important for all women to know their lipid profiles to discuss treatment recommendations with their doctor.
An improvement in lifestyle changes can happen gradually, such as reducing fat in your diet. The recommended "Mediterranean diet " approach is typically high in fruit, vegetables, whole grains, beans, nuts, and olive oil as a fat source. It involves low-moderate amount of fish, poultry and dairy and little red meat.
Exercise - both aerobic and strength training should occur daily with a 45 minute goal. Achieving optimal weight can help. Smoking cessation is critical.
There are many ideas about nutritional supplements such as fish oil, soy protein, garlic, plant sterols and stanols, but these all should be discussed with your doctor as there is some conflicting data about their efficacy/risks as well as variability in products that are marketed.

Many medications are available to treat hyperlipidemia, the categories vary in mechanism of action, efficacy, cost etc. The most powerful drugs for lowering LDL are the statins which decrease the body's synthesis of cholesterol and may slightly increase the HDL levels. They are proven to reduce the risk of heart disease, stroke and death. Other medication types include ezetimibe which impairs the body's ability to absorb cholesterol, bile acid sequestrates which also reduce absorption, nicotinic acid and fibrate medications.

The management of cholesterol is a lifelong process. You can reduce your risk of cardiovascular disease at any stage of your life. Talk with your doctor to find the approach that is compatible with your lifestyle and beliefs and be proactive to modify your risks to stay healthy and well.
Updates in Infertility - One Baby at a Time
Shefali Shastri, MD, FACOG
When couples are faced with difficulty in conceiving and starting a
family, and procedures with their OB do not lead to success, it is common for them to seek an infertility specialist and discuss the option of in-vitro fertilization, or IVF. Since Elizabeth Carr, the first IVF baby in the United States, was born in 1981, there have been many advancements and refinements in the area of reproductive medicine to increase the safety and success of the procedure for patients.
One of the latest global advancement in IVF treatment is CCS or Comprehensive Chromosomal Screening - a cutting-edge test that, for the first time, can determine the reproductive potential of a human embryo on a chromosomal level. In the past, selecting the best embryo for transfer during IVF was often a guessing game, frustrating for both couples and physicians. Most infertility specialists routinely transfer two embryos to maximize a woman's chances of getting pregnant, increasing their chance of a twin delivery.
Now with CCS, developed by the team at Reproductive Medicine Associates of New Jersey, patients screen for healthy embryos using the latest technology and select a single embryo for transfer, reducing the number of multiple births associated with IVF treatment. This is a major advancement in infertility treatment.
"We just completed a study with almost 200 patients that demonstrated we can put back one CCS screened embryo and get the same pregnancy rates as putting back two non-screened embryos," reports Dr. Richard Scott, MD, FACOG, HCLD of Reproductive Medicine Associates of New Jersey which has an IVF live birth rate of 60.9% in women under 35. "The goal is not only to help our patients conceive a pregnancy, but to conceive a healthy pregnancy, ideally one baby at a time," said Dr. Shefali Shastri from RMANJ's Summit office at Overlook Hospital.
This new concept offers a one of a kind solution to patients and their best chance of a healthy baby, with one embryo at a time. To learn more about Comprehensive Chromosomal Screening visit www.SART.org to review IVF success rates of all US IVF programs. For more information on RMANJ visit www.rmanj.com.
For over 2 years, September has been recognized as National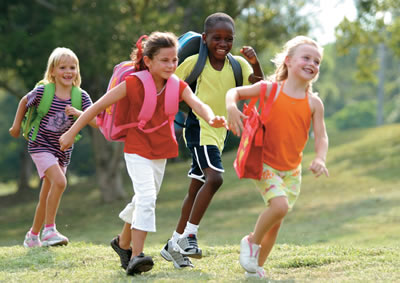 Childhood Obesity Awareness Month. Childhood obesity has become a serious health issue that puts nearly one third of children at risk of facing diabetes, heart disease, high blood pressure, cancer and other health issues later in life.
Childhood obesity has increased more than fourfold among those ages 6 to 11. More than 23 million children and teenagers in the United States ages 2 to 19 are obese or overweight, a statistic that health and medical experts consider an epidemic.
There has been a movement toward providing access to nutritious food, promoting physical activity, encouraging healthly food choices and making healthy decisions. Schools across the country have started to incorporate rigorous nutrition and physical activity standards with healthy eating and regular exercise.
Some important factors include adding more whole grains, vegetables and fruits to children's diets and less fat and sodium.
Healthy food choices and nutrition begins at home.
Meet the Staff
This month we highlight, Dr. Allan Kessel.
Dr. Allan Kessel completed his residency training at SUNY Brooklyn in 2002. Since that time, he has been involved with various academically-affiliated private practices in New York as well as Michigan.
During his 4 years at Columbia University Medical Center, he was the medical administrator for the OB/GYN department's Riverdale practice site. He was also heavily involved in resident education, and directed the Columbia OB/GYN resident clinic.
When the opportunity presented itself, Dr. Kessel embraced the invitation to join the elite practice of The Rubino OB/GYN Group. During his time with the group, he has further refined his ultrasound and minimally invasive office procedure skills. He also tracks obstetrical numbers for the group and contributes to the updates for the educational content on the website. Over the years, Dr. Kessel has contributed multiple articles in OB/GYN specialty journals.
Dr. Kessel recently celebrated his one year anniversary with his wife. During his time, off he enjoys practicing Hapkido, Korean martial art, which he has been involved with for eight years.
Office Announcements
Flu and TDap Shots Now Available
We are now offering flu and TDap shots for our pregnant patients. Please call the office to make an appointment.
vitaMedMD Vitamins
The Rubino OB/GYN Group is now offering vitaMedMD™ in all 4 office locations. VitaMedMD offers patients high quality physician recommended products at an affordable price. Available products include Women's Multivitamin, Prenatal Plus, Prenatal One, Menopause Relief and Iron 150.
Emmi Video Tutorials
Emmi is a free, online video tutorial that makes complex medical information simple and easy to understand. Emmi provides clear and concise step-by-step information on common health topics and procedures right on our website. Click here to find out more.
Save Time with Online Appointments, Consultations &Personal Health Records
To schedule online appointments, consultations or view your personal health records at your convenience

, just visit the home page of
www.rubinoobgyn.com
. You can also call 973-736-1100 now to schedule an appointment at any of our four locations.

"Important Announcements" on Our Website
You can find important new developments and time-sensitive announcements (such as office closings) right on the upper right hand portion of our
home page
.
Enterprising Patients
If you would like to add your business or service to the website,
please e-mail us at network@rubinoobgyn.com.
Products Available on Our Website
For more information visit the products page on our website.