Selma Elementary wins county's Battle of the Books
Selma Elementary School won the Elementary Johnston County Battle of the Books competition on March 2nd.
The team of fourth and fifth graders read 18 novels from the North Carolina...
New area code will require 10-digit dialing
Johnston County residents who have identified with 919 as their area code for more than a half-century will soon have to get used to dialing a new number.
The Triangle Region will received a second area code - 984 - to accommodate a booming population and the proliferation of cell phones beginning March 31, 2012.
After the area code is added...
Ribbon Cutting March 16 at Melvin's Pest Control
All Chamber members are invited to a ribbon cutting for Melvin's Termite and Pest Control on Friday March 16. The Pine Level company constructed a new building on its property at 1820 US 70A and was recently presented the Chamber's Visual Improvement Award. The ribbon cutting will be at 10 am.
Chamber opposes I-95 plan
The Chamber Board of Directors has gone on record in opposition to the I-95 Corridor Planning and Finance Study that was released by the North Carolina Department of Transportation in January and included tolls as the way to finance improvements.
The Board is concerned that there is a lack of information on the economic impact the plan could have on the thousands of businesses that signifcantly rely on the highway.
The Chamber does support the modernization of Interstate 95 and requests that the NCDOT undertake a comprehensive economic impact study of tolling I-95, announce the results, and fully investigate, inform and publicize alternative sources to finance future improvements to the highway.
A recent survey of Chamber members showed that 70% of those who responded opposed the I-95 corridor plan. Over 80% use the highway at least once a week and most feel that I-95 is important to their business. Members are concerned about how the plan affects local travel within the county with the tolling of exit and entrance ramps, the cost the plan would have on out-of-state travelers (coupled with the high gas tax) and the fairness of just tolling I-95 and not tolling other interstates in North Carolina when those highways need improvements.
Rail bridge to be cleaned on March 24
The CSX Railroad Underpass on US 70 Business in downtown Smithfield will be power washed on Saturday, March 24. The segment of the highway between College Road and Brght Leaf Boulevard will be closed to thru traffic that day, beginning at 7 am.
The bridge cleaning is part of the East Market Street beautification project, developed by the Chamber. Additional landscaping around already-planted crepe myrtle trees will also be performed in March.
A number of organizations, in addition to the Chamber, have contributed to this project through the new Smithfiield-Selma Chamber Economic Development Foundation. They include: the Town of Smithfield, Downtown Smithfield Development Corporation, Smithfield Appearance Commission, CSX Railroad, Narron Contracting and First Citizens Bank.
Penn Compression gives to capital campaign
Penn Compression Moulding of Smithfield has given $1,000 to the Chamber's Capital Campaign. The company, owned by Dick Robinson, stipulated that the contribution be applied toward photographic equipment. Smithfield Plant Manager Larry Davis (center, red sweater) presents the check to Building Committee Chair Susan Lassiter. Also shown are Past Chair Keith Brinson, Treasurer Neil Watson and President Rick Childrey. To date, the campaign has produced over $104,000 in pledges. Penn Compression Moulding has been an industry leader in high-quality injection, compression, and transfer molding of thermoset plastics since 1970.
Free sessions on maximizing your online listing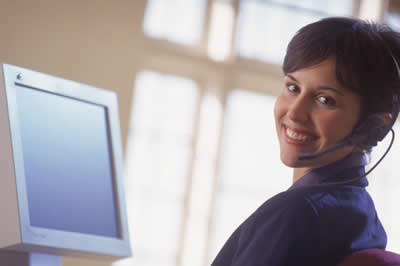 Did you know that you have online benefits with your Chamber membership? You do!
We have inivted our ChamberMaster Internet Consultant, Suzanne Johnson to provide free one-hour group training sessions to walk you through these online benefits associated with the business directory on the Chamber's website. There are also exclusive upgrade opportunities.
Each session's agenda will include:
How consumers find your business listings and how it looks
Advertising opportunities to help promote your business
Using the ChamberMaster Software program.
Take this opportunity to review your business listing - is it outdated? Missing a description? Are you at the bottom of the page. Register by emailing the Chamber at [email protected] for one of the following two sessions at the Chamber office:
Tuesday, March 20, 2012, 3-4 pm - beverages & snacks provided
Tuesday, March 27, 2012, 9-10 am - beverages & snacks provided.
Upcoming Events
March 15 - Max G. Creech Selma Historical Museum Announcement, Jernigan Building, Anderson Street in Selma, 7 pm.
March 16 - Ribbon Cutting at Melvin's Pest Control, 1820 US 70-A, Pine Level, 10 am.
March 20 - Johnston County Association of Chambers of Commerce Quarterly Meeting, JCC Workforce Development Center, 8 am.
March 20 - Maximize Your Online Directory Listing Training Session, Free, Chamber office, 3 pm.
March 27 - Maximize Your Online Directory Listing Training Session, Free, Chamber office, 9 am.
March 28 - Free Seminar: Hire Smart, Save Money, Chamber office, 9 am - 12 noon. Register Here.
March 30 - Ribbon Cutting and Grand Opening at Holiday Inn Express, 190 S. Equity Drive, Smithfield, 3-8 pm.
April 4 - Ribbon Cutting at Salon 29:11, 226 Venture Drive, Smithfield, 10 am.

Special appearance by Clay Aiken

.
May 7 - Flame For Learning Award Banquet, Great Hall at Johnston Community College, 6 pm.
May 17 - SAVE THE DATE: Chamber Women's Business Network Spring Tea Scholarship Luncheon, Holiday Inn Express Smithfield, 11:30 am.
Oct 25 - SAVE THE DATE: Chamber Business Expo, Johnston County Agricultural Center.