The moment has come. There's a day on the calendar exclusively for girls.

Girls are calling the shots, and the world is finally listening.

On this first-ever International Day of the Girl, girls are asking: You think you know me?

It's time to listen up. Listen to her voice, understand her potential and invest and design programs that give her what she really needs.

International Day of the Girl is a movement ... to speak out against gender bias and advocate for girls' rights everywhere.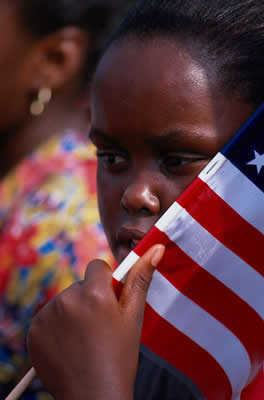 Why a Day?


The United Nations General Assembly adopted a resolution in 2011 to establish October 11 as the International Day of the Girl.

According to the U.N., this annual girls' rights day will "help galvanize worldwide enthusiasm for goals to better girls' lives, providing an opportunity for them to show leadership and reach their full potential." Learn more here.


Spread the word. Educate others. Advocate. So girls can pursue their dreams.

ToGetHerThere

The cause behind International Day of the Girl is synonymous with Girl Scouting's effort to establish gender balanced leadership across all sectors in one generation. To commemorate the 100th anniversary of Girl Scouts, the organization declared 2012 the Year of the Girl and launched the ToGetHerThere cause campaign.

When girls succeed, so does society. It can't happen without you. Together, we can get her there.

Read how U.S. Secretary of State and Girl Scout alumna, Hillary Clinton, commemorates this first-ever international celebration of girls and their leadership potential on Girl Scout of the USA's blog.