Greetings!

If you can, imagine summer...sunny days, gentle rain (that remains in liquid form) and the sounds of nature in a symphonic celebration. Summer also means full days of Girl Scout adventures and experiences and we have amazing camp, travel and event Pathways programs planned for every member of Spirit of Nebraska!
Look for your copy of the 2011 Summer Program Book coming in the mail early next month and check our website often for updated program listings.
Girl Scout Days at Adventureland
This year, from April 30 through June 10, Girl Scouts can share in all the fun of Adventureland's rides, shows and attractions at special low rates. Just $18.50 per Girl Scout for groups of 15 or more, or $20.50 for groups of five or more. (One FREE leader ticket provided with each 15 tickets purchased during this promotional time period.)
Mark your Calendar. On May 28, Adventure Bay Water Park will open for its 2nd season AND It's included with your admission to Adventureland - so bring your swim suit and join the Fun! If you can't attend during the special discount days, we have regular group rates all season long.
To make a reservation or receive additional information visit their website or call 800-532-1286.
New Online Registration

To coincide with our summer program offerings, Girl Scout members will be able to register using our NEW online system for programs, membership, troops and training! Every current Girl Scout will activate her or his online account by using the email address that we have for them on file. This is extremely important: Please make sure we have your most current email address on file. Send us an email with YOUR email address (include your name and address, so that we can match you up in our system) and type the words My Email Address in the subject line.
New system. Great advantages. With the new system, you can not only register your own daughter,leaders will be able to update addresses, phone numbers, and contact information for all members in their troop. They can also sign up their entire troop for programs and camp and register/reregister girls online with ease!. More information coming very soon...stay tuned.
Girl Scout Week, 2011


The organization we all love is celebrating its 99th anniversary this year! As we close in on 100, there are more ways to participate, more opportunities for leadership development and more girls in Nebraska who can proudly say that they are building courage, character and confidence with Girl Scouts!

We have created a Girl Scout Week religious flyer and a Girl Scout Week proclamation both of which you can use to promote this celebration in your churches, schools and towns.For more ideas about celebrating Girl Scout Week, click here or call the membership specialist in your area.
World Thinking Day Event
Go global in Omaha on Saturday, February 19, as we recognize World Thinking Day at an awesome event. Girl Scout troops and UNO's international students will host booths representing dozens of different countries. Guests will sample international foods, play games and learn dances, all while exploring cultures from around the world. Read here for more information or contact Lori Williamson, 877.447.5558 x239.

Our Government in Action
Get your front-row seat.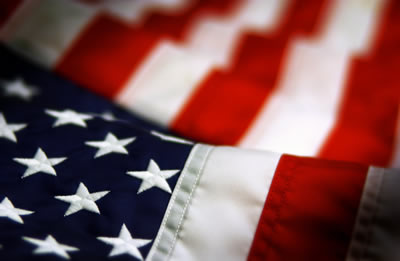 Attention Cadettes through Ambassadors! We would like for you--and your parents or leaders--to join us for Legislative Day on Tuesday, March 8 at the State Capitol in Lincoln. Meet with elected officials (including the Governor), take a tour of the Governor's Mansion and enjoy lunch with Honorary President of Girl Scouts Spirit of Nebraska and First Lady, Sally Ganem. If you would like to, or know a girl who would like to represent Girl Scouts at this leadership development opportunity, please send your name and contact information to Rosie Tingpalpong.
HFH Video Contest Seeks Entries
Hunger Free Heartland (HFH), a local coalition with the goal of ending childhood hunger in the Omaha metro area, is having a video contest for youth in 7th through 12th grades living in Douglas, Sarpy or Pottawattamie County. HFH wants to hear from young citizens, the impact of hunger and what they would do to solve the hunger issue locally.

The grand prize is $1000, second prize is $500 and third prize is $250. Videos must be less than 2 minutes in length and submitted by February 28, 2011. For details, click here. For a flyer to share with your friends and classmates, click here.
The "Bind Side" Book Club
We have reduced the price and moved the start date in order to give more girls the opportunity to participate in this enriching book club experience! Join the Bind Side Book Club and read "The Uglies", "The Book Thief", "The Hunger Games" and "Pride and Prejudice and Zombies" with other girls your age. We will meet at the fashionable Indigo Bridge Books in Lincoln's Historic Haymarket beginning February 27. Don't wait to turn the pages of fun and adventure. Click here for more information or contact Tracy Stewart.
Beginning March 15, NEW Gold Award proposals and paperwork will be handled by Shelly Blakley, program specialist. Shelly can be reached by email or by phone 402.779.8210.
If you are already in the process of your Gold Award, please continue to work with Tracy Stewart through March and April. She will also be the Gold Award contact for the 2011 Girl Awards Ceremonies. All ceremony-related paperwork for this year's Gold Awards should be sent to Tracy, 1701 S. 17th Street, Lincoln, NE 68502. You can also contact Tracy by email or by phone 402.476.7539 x114.
Sneak Peek at Summer 2011 Travel Plans
Ready to put on your traveling pants and explore different places with sister Girl Scouts? Our volunteer travel committee has planned exciting travel experiences for our members. See our State like never before with our Nebraska Sampler or visit Savannah, Georgia to see Juliette Low's birthplace. These and other travel experiences await you... look for details in our 2011 Summer Program Book coming soon! For questions or more information, email Lori Williamson or call 877.447.5558 x239.
More Amazing
Program Opportunities


Here is a sampling of the MANY programs and events offered through Girl Scouts Spirit of Nebraska. For a complete list of programs, check out our program book or visit our online calendar.

Click on each program title for complete description.

Juniors and Cadettes
Saturday, February 12, 9-noon
Norfolk and Columbus
Learn how to make healthy choices and still enjoy the pleasure that only desserts can bring, just in time for Valentine's Day!
Family
Saturday, February 26, 7pm
Kearney
Join us for fun as the Storm faceoff against the Sioux City Musketeers. Stay after the game for a "family skate" and there will be other fun activities all night for Girl Scouts.
Cadettes, Seniors and Ambassadors
Two dates available - March 18-19 or March 19-20.
Camp Cosmo
Join us to see Nebraska's biggest Eco-tourism attraction. People come from around the world to see the spectacular annual migration of the sandhill cranes right in our backyard.
Juniors
Saturday, March 19-Sunday, March 20
Denver, Colorado
Jump on the bus at stops along I-80 and in the Panhandle to join girls from across the state for an overnight adventure at the Denver Zoo. We will also visit the popular Denver Museum of Nature and Science.
Juniors
Friday, March 11 - Saturday, March 12
Lakeview Cabin, North Platte
During your overnight "tour" you'll learn French vocabulary, explore French culture (art, fashion, history, etc), prepare and eat French food (bon appétit), meet French girls and more. Allez! "Come along!"
Service Centers

Guiding Star Service Center
302 W 'D' Street
Ogallala
800.458.4467
Goldenrod Service Center
2412 Hwy 30 East Suite 1
Kearney
800.879.6123
Grand Island Service Center
2512 N. Webb Road
Grand Island
800.627.5940
Hastings Service Center
223 East 14th St., Suite 85
Hastings
800.984.6445
Prairie Hills Service Center
1570 33rd Ave.
Columbus
800.695.6690
Homestead Service Center
1701 S. 17th St.
Lincoln
800.487.2578
Great Plains Service Center
2121 S. 44th St.
Omaha
877.447.5558