College of Business named best in Colorado...again
Readers of the Colorado Springs Business Journal voted the University of Colorado at Colorado Springs as having the best business school in Colorado as well as the best place to earn an MBA or to complete an on-line degree.
Read the story here.
Minnesota Alumni gather in Twin Cities
Dean Venkat Reddy and Assistant Professor Tracy Gonzales-Padron met with a small but enthusiastic group of alumni during a recent trip to the Minneapolis-St. Paul area for a conference. Hosted by the CU Foundation and organized by
Tom Arata MBA '87
, the alumni gathered at a local restaurant to network and hear the news of the college.
Alumni Profile
Meet Norman Alvis
Graduated 2001
Degree: BS Finance and Marketing
Current position: Investment Manager at Wells Fargo, The Private Bank in Colorado Springs
This former Olympian and Tour de France cyclist began a second career after graduating from the College of Business.
Click here to read the interview.

Upcoming Events


Human Resources Update



Alumni get 20% off workshop fee


Wednesday, September 16 1:00-4:00pm
Despite tough economic times and record levels of unemployment, employee retention and engagement plagues many organizations that strive to provide excellence in service, profits, morale and job satisfaction. You'll learn numerous ways to engage and retain top talent and enhance frontline leadership development at the very same time!
UCCS alumni get a 20% discount on workshop fees.
Click here for details.

Roar on the Road


We're hitting the road to hunt for your feedback. Share your ideas and enter to win a two-night stay at the Broadmoor Hotel in Colorado Springs.


September 22

, Shamrock Brewing, Pueblo
October 20, Champps Americana, Park Meadows Mall, Littleton


November 17

, Johnny Carinos, Colorado Springs
For the details, maps, and how to RSVP, please click here.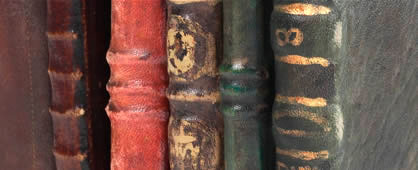 Coming Soon! Alumni Book Club, hosted by Dr. Don Warrick. Dr. Warrick will lead discussion about concepts in popular business literature. Colorado residents, watch your inbox for a special invitation with the details.


Alumni Advancement Series


October 10, 9:30 a.m.
at the UCCS Lodge
"Your Career: Creative Strategies to Get Ahead"
Learn about the strategies you need to get ahead in today's job market. RSVP by emailing rsvp@uccs.edu or calling (719) 255-3637 by October 6.


Information Session and Networking
Factors facing the Colorado Springs City Budget
October 16, 7:30-9 a.m.
Details and invitation soon!



Pikes Peak Workforce Center Workshops


Job search assistance, training, and workshops. Learn how to apply for federal jobs, get help with your resume, be coached on your interview skills, upgrade your computer skills, and much more. Some workshops are offered more than once a week. Click here to learn more.



Save the Date!


Southern Colorado Economic Forum


October 30, 2009
Don't miss the opportunity to hear how the global, national, state and local economies are expected to perform next year. Hear the information you will use to develop your business plan for 2010. Click here for the website.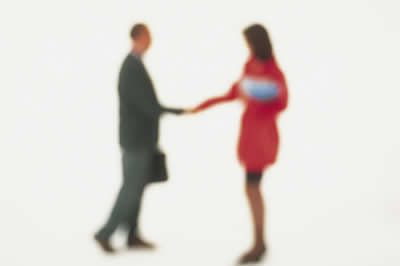 Save the Date!


UCCS Fall Career Fair


Thursday, November 19, 12:30-5pm
University Center Gym
Employer booths available. Register here. Or call 719-255-3745.


Alumni Association Cruise to the Caribbean
February 6-11, 2010
We'll be venturing to the Western Caribbean for a 5-day cruise, with ports of call in Grand Cayman and Ocho Rios, Jamaica. For more information and details on pricing, visit
www.plantocruise.com
. If you have additional questions or concerns, please send us an email at
alumni@uccs.edu
or give us a call at (719) 255-3180.
Online Networking
Join 365 other members of our alumni LinkedIn group and expand your network. Start a discussion or post a news story or job. In our new subgroups, where you can connect with peers with similar interests. Click here to join the group.
The mission of the UCCS College of Business Alumni Association is to create opportunities for networking and for the sharing of wisdom and resources.
College of Business Contacts
(Click on the links to visit web pages or send email)

Dean
Venkat Reddy, Ph.D.
(719) 255-3113
Alumni Relations
Jana L. Hyde, Ph.D.
(719) 255-3755 direct
Career Placement and Internships
Lisanne McNew, director
(719) 255-4700
MBA & Distance MBA
Windy Haddad, director, campus MBA
Karen Sangermano, director, distance MBA
(719) 255-3408
Undergraduate Programs
Greg Augspurger, director
(719) 255-3587
Undergraduate Advising
Rashell McCann, advisor
(719) 255-3630
PGA Golf Management Program
Ed Kelbel, director
(719) 255-3032
Sport Management Program
Eric Olson, Ph.D., director
(719) 255-4300
College of Business and Administration and
Graduate School of Business Administration
University of Colorado at Colorado Springs
1420 Austin Bluffs Parkway
Colorado Springs, CO 80918
The Colorado Springs Business Journal

Business news and leads to help you advance your career.
Click here to view online class notes. See what your college friends are up to...add your own news!
Featured Alumni Benefit


UCCS Alumni Insurance Program


The UCCS Alumni and Friends Association would like to announce a new benefit that could help you save money on auto, home, and renters insurance. We have teamed up with Liberty Mutual - a fortune 100 company that has been helping individuals' live safer more secure lives since 1912 - to offer to you Group Savings PlusŪ.
This alliance allows you to take advantage of our group buying power to receive an exclusive group discount off Liberty Mutual's already competitive rates on auto and home insurance.
Click here for more details.
Network online with other UCCS College of Business alumni
Sponsor

Open for Business

, our monthly e-News!
Did you get this email from a friend?