Learning opportunities are everywhere, and you'll find plenty of ideas for fun, summer learning in the July issue
of The Old Schoolhouse® Magazine.
Read it online or on the go by downloading the free mobile apps.


Come Do Your Homework with TOS . . .
Click here to learn more!


-------------
"I love the new TOS app! So convenient. So quick. All the encouragement I need at my fingertips . . . any place at any time."
--SpunkyHomeschool
-------------
I've enjoyed the magazine, the emails that come out on Wednesdays, the website that has some great stuff on it, and now Schoolhouseteachers.com. Not only are they good resources and very encouraging, but the writers and the customer service people I've contacted for various things have been extra nice.
--Carla Earley, Tallahassee, Florida
-------------
Thanks ever so much. I love the encouraging articles! I really loved the list of 25 all in one place. Nice to have this little bit of "free" encouragement in my mail. I don't have funds to subscribe or purchase frills and with also working more than half time I don't have time to search it out. May God bless you exceedingly.
--Teresa, rural Kansas
-------------
The Old Schoolhouse® has MORE for you!
Check out these resources:
Who We Are:
The Old Schoolhouse

®

Magazine


July 18, 2012





Where Do I Start With Spelling?



Greetings!
Deborah Wuehler and family
Deborah is away this week spending time helping a friend who is sick. As far as spelling goes, she recommends that you focus your time enjoying the summer and fun activities with family and friends. Here are some resources she suggests you keep in mind for this fall when school starts again:
And if you're looking for a spelling curriculum or products, check out the reviews on this page.
~Deborah
TOS Senior Editor
See the writing curriculum that eliminates "boring" and gives
students real purpose to write well. The teacher's handbook helps you inspire and evaluate student writing with confidence. Written by experienced, award-winning faculty and the publishers of God's World News and WORLD Magazine.
Reviews, sample lesson, and more at:
www.writewithworld.com
1-800-951-5437
It is too hot where I live to even think about spelling. We read books out loud during the heat of the day while we hide inside our air-conditioned house, but we are pretty busy with swimming and playing with our friends to remember if I really comes before E in a particular word. Even though we are all about having some fun in the summer months, it doesn't mean we stop learning.
As homeschoolers we know that learning never ends, and we are always looking for new opportunities to share the world with our children. This year London, England, is hosting the Summer Olympic Games and the Paralympic Games. These global competitions are a wonderful opportunity for you to talk about geography, sports, discipline, and perseverance with your children.
In the first week of our Olympics study, we will learn more about the sports of archery and shooting, about hockey, badminton, handball, table tennis, and more. We have projects using maps; projects that cover geography and puzzles to help you build your Olympic vocabulary.
In our third week, we will begin to study more about the Paralympics. What an inspiration these athletes are! We will learn more about their sports, and how, despite their disabilities, they compete.
You are sure to find activities in this study that will enhance your family's Olympic Games experience. We invite you to join us July 23rd at SchoolhouseTeachers.com, for this interesting four-week study.
Has your family been to any museums? Have you ever wondered why the artist painted the picture that he did? If you have, I have great news for you!
Attention all art fans!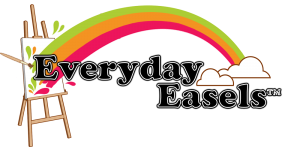 In August, Everyday Easels will study a painting by Greg Olsen: Children of the World. (Click here for a sneak peek: http://www.gregolsen.com/children-of-the-world-8193#.) Mr. Olsen is famous for his inspiring paintings of Jesus, and he has agreed to take your questions!
You can ask him about how he chooses his colors; you can ask about what brushes he uses; maybe you want to know how he decides what to paint. Whatever it might be, he is willing to answer your questions about art. All you need to do is ask!
E-mail your questions for Mr. Olsen to bhudson@thehomeschoolmagazine.com before August 1st! You can see more of his beautiful artwork at http://www.gregolsen.com/. Don't miss this incredible opportunity!
S

ee you at SchoolhouseTeachers.com where there are great ways to learn, all summer long!
Not a member? Join today!
Julie Coney
SchoolhouseTeachers.com
jconey@thehomeschoolmagazine.com
NATURAL SPELLER--The all-in-one spelling book for grades 1-8! Created especially for students with retention problems. Includes Greek and Latin roots, activities, and more. "We love the Natural Speller . . . Thank you for meeting the needs of homeschool families at an affordable cost." J. Lamb, CA
Not sure how to use apps in your homeschool? Wondering what role online learning should play in your kids' education? Trying to figure out how to use technology to teach your children?

Join our Free Online Schoolhouse Expo
on July 31st at 7 p.m. EDT!
Hear from Terri Johnson, from Apps-School.com, and Andy Harris, The Old Schoolhouse® Magazine's columnist from "The Tech Homeschooler," talking about implementing technology in your homeschool.

Also join us for a vendor workshop from Homeschool Buyer's Co-op, the nation's largest purchasing cooperative for homeschooling families. Find them at www.HomeschoolbuyersCo-op.org
For more information visit the Schoolhouse Expo page.
Don't miss this Expo!
There are only 1,000 seats available FREE!
Reserve your space today right here.
Mom's Choice Awards Bestows Gold Honor to My Circle of Creativity! It's "loaded" with everything needed to make numerous craft items, including friendship bracelets and lanyard keychains, plus other items with plastic laces. This boredom buster craft kit is travel ready and available. EXCLUSIVELY on QVC, July 21st.
The Familyman
Todd Wilson
Todd Wilson, Familyman Ministries
For just a moment let's pretend this isn't summer and it's OK to think about school: When you think about spelling I go to the wise sage . . . Julie Andrews. I mean she hit the ball out of the park when she sang to those eager VonTrapp children, "Let's start at the very beginning . . . a very good place indeed. When you read, you begin with A - B - C." Accordingly, when you spell, you begin with C - A - T.
She and the kids went on to sing a wonderfully memorable song . . . but I'll just go on to say you should start simple and don't expect too much. After all, as the good doctor Todd has said on more than one occasion, "Good spellers were created that way . . . and not so good spellers? Well, they were created that way as well."
Go ahead and plug through those spelling lists of age-appropriate words. If they're not reading or speaking the words, they shouldn't have to spell them. Along with that, don't rush your spellers. You won't get better spellers by having your three-year-old learn to spell the word "dog."
OK, we've spent way too much time thinking about school. It's time to get back out there and enjoy summer!
Be real,
Todd
P.S. - Got some marketing/web building skills? We are a small, family-run business/ministry whose goal is to remind dads and moms of what's most important. We are currently trying to do most everything ourselves and we simply can't. Our biggest areas in need of help are marketing, website design/maintenance, and reaching more dads and moms through those venues. If you've got those skills and would like some extra income, click here for more info.
Action Reading
1-800-378-1046

The proven successful and guaranteed learn-to-read program. Preschool through adult ages, FUNdamentals is the key to learning to read the English language. Known as Fast Track Reading, Cureton Method; FUNdamentals is an intensive, systematic phonics program that will improve comprehension, spelling and penmanship.
Searching for great homeschool resources? Check out The Old Schoolhouse® Directories.
Find a new, helpful directory every month in the pages of TOS magazine.
This week's free resource is a superhero activity for middle school to high school aged students to help them decide: "Who is the ultimate superhero?" You'll find a wide variety of lessons, activities, and printable pages in SchoolhouseTeachers.com.
Relational Homeschooling
Diana Waring
Dear Friends,
With the glorious summer happening just outside your door, I want to encourage you to consider this week's topic--Where do I start with spelling--in light of helping your little children to enjoy the experience.
Picture a wee one happily playing out in the sandbox, with lots of fun scoops, shovels, and assorted shapes. Or, perhaps your cutie prefers a cool dump truck and front-end loader to move piles of sand from one area to another. Can you see it? Imagine the delight, the "Mommy, can I keep playing?" questions, the utter creativity and inventiveness unleashed just because there is tremendous enjoyment in the experience.
Now, think about how wonderful it would be if, when you get back to doing school, you could tie a direct line from something fun, like playing in the sandbox, to something practical, like learning to spell words such as "sand" and "box."
Engaging your child's interest, curiosity, and motivation in the learning process is a whole lot like starting your car in order to drive somewhere. I mean, you can push your car all the way to the store, but it's a lot easier to simply turn the key, engage the engine, and put it in drive. In the same way, you can push your child to learn something, but it's a lot easier to find the key that will engage their interest and enthusiasm.
So how do we do this when it comes to our unique children and the subject of spelling? Well, though I can't give you a foolproof step-by-step formula, I can give you some practical tips. Let these spark other ideas as you think about your kids.
Keep it short! Our little ones get tired of learning much faster than we do.
Turn spelling into a game or something you can "play." For instance, let them ask you to spell what they point at, and you ask them to spell what you point at (like the c-a-t or d-o-g).
Use hands-on implements, like individual plastic letters or giant sidewalk chalk, so they can pick them up, play with them, and eventually turn them into words.
Let them spell their words in the sandbox, using their finger or a stick.
Keep it light and enjoyable so they want to keep coming back to play this fun new game! If you stress out about how quickly they are memorizing how to spell c-a-t, it will put the pressure of performance on them--which, as we each know from our own experience, instantly removes the enjoyment.
Remember, stay relational!
Diana
P.S. If you are homeschooling young children, and you've never read my book, "Beyond Survival: A Guide to Abundant Life Homeschooling," I'd like to suggest that it might help you enjoy this journey with your family. One Canadian mom told me this spring how this book salvaged her homeschool experience. With tears in her eyes, she told me how much her kids love learning now. It may do just the same for you! Free shipping on this product through the end of July if you mention THM.
Announcement
Creation Revolution
Did you know that if there were no bees, many plants would become extinct? Did you know that if there were no bees, the worst famine in history would occur? Did you know that millions of people would die of starvation if there were no bees? Read "Bees: A Honey of a Problem for Evolution" to learn why bees are so vital to the survival of plants and mankind.
Contest Corner
For the month of July, 2012
Levi and I cuddled up on the couch a few days ago to read a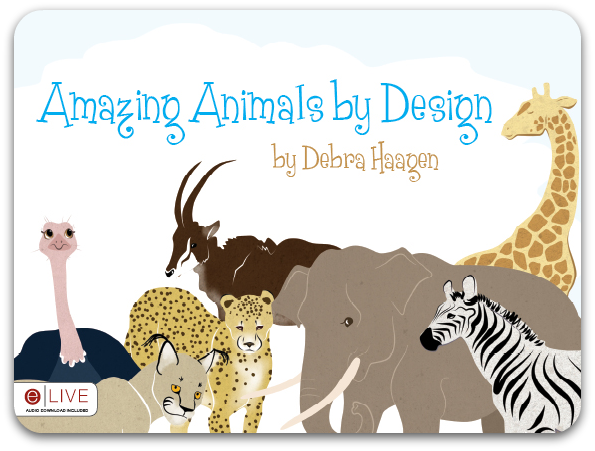 new book written by one of my Old Schoolhouse Crewbies: Debra Haagen. I'll take any excuse to cuddle up with one of my boys, and this new book, Amazing Animals by Design, was worth it!

The book was written to fill a vacancy in creation literature of the pre-K to 3rd grade range. There are many books for older students which explain the basics of Intelligent Design/Creation, but few that take the chance to explain it at an early elementary level. I think Debra has done a great job!

The premise of this book is a family outing to a local zoo. The children learn about many of the unique characteristics of the animals from the zookeepers and their parents in the context of a Creator.

At the end of the story, John and Sarah ask their parents why everyone has been using the word "designed" to describe the animals. In this way, the reader learns the basics about intelligent design/creation. (Read the rest of the review here.)

You can win one of these books!

TO ENTER:

Email Deb (SeniorEditor@TheHomeschoolMagazine.com)with your name, mailing address, and phone number for contact purposes, with the subject line, "Amazing Animals" for a chance to win* the book signed by the author!
*

Disclaimer and Legal Notice:


The Old Schoolhouse

®

Magazine, LLC ("Company") is sponsoring the June Contest Corner contest running from July 1, 2012, to July 31, 2012. You must be 18 years of age or older and follow all rules to participate. Entering the contest constitutes full and complete acceptance of, and a warranty that the entrant has read, understands and agrees to, all contest terms and conditions, including without limitation all of The Old Schoolhouse

®

Magazine, LLC Contest Rules ("Official Rules") and The Old Schoolhouse

®

Magazin

e

Writer Guidelines and Terms and Conditions for Submitting Queries. All Official Rules apply. Entry also constitutes full consent and unlimited permission for Company to print, publish, broadcast and use all intellectual property and personal information submitted as part of the Contest entry on the Internet and in any and all Company publications in accordance with the Rules. Entries become the sole property of Company and will not be returned. Employees and independent contractors of The Old Schoolhouse

®

Magazine, LLC, Contest sponsors, individuals or entities furnishing Contest prizes and their family members may not participate in this contest. Company reserves the sole, discretionary right to determine contest winners and to cancel, terminate, modify, or suspend the contest or the Rules at any time with or without notice or cause, subject to applicable law. See Official Rules for details.

No purchase necessary. Void where prohibited by law.

For a full copy of the Official Rules, please send a self-addressed, stamped envelope to The Old Schoolhouse

®

Magazine: Official Rules Request, PO Box 8426, Gray, TN 37615