Make summer a time for less structure and a lot more fun with the June issue of TOS magazine.
Come Do Your Homework with TOS . . .
Click here to learn more!


-------------
"I love the new TOS app! So convenient. So quick. All the encouragement I need at my fingertips . . . any place at any time."
--SpunkyHomeschool
-------------
I've enjoyed the magazine, the emails that come out on Wednesdays, the website that has some great stuff on it, and now Schoolhouseteachers.com. Not only are they good resources and very encouraging, but the writers and the customer service people I've contacted for various things have been extra nice.
--Carla Earley, Tallahassee, Florida
-------------
Thanks ever so much. I love the encouraging articles! I really loved the list of 25 all in one place. Nice to have this little bit of "free" encouragement in my mail. I don't have funds to subscribe or purchase frills and with also working more than half time I don't have time to search it out. May God bless you exceedingly.
--Teresa, rural Kansas
-------------
The Old Schoolhouse® has MORE for you!
Check out these resources:
Who We Are:
Take a look at what we have in the Schoolhouse Store!
The Old Schoolhouse

®

Magazine


June 6, 2012





Getting Along With Grammar



Greetings!
Deborah Wuehler and family

Hi, Friends!

I'm going to have to keep it short this week, but I want to encourage you to read Andrew Pudewa's article "Contemplating Grammar" in our new June issue of the magazine. You'll also want to watch his video on the topic. Click here to read the article and watch the video.

Praying for God's blessings on you all,

~Deborah


TOS Senior Editor
SeniorEditor@TheHomeschoolMagazine.com
Christian Liberty is pleased to have provided achievement
testing to over 200,000 students worldwide. Our achievement testing services are available for students in online and paper versions and provide peace of mind by allowing parents to verify their children's performance and identify subjects that need additional focus.
More Information...
Advertisement
SchoolhouseTeachers.com Corner
Finding their passion.
Exploring their interests.
Adapting curricula to meet their unique needs.
These are some of the reasons why my family homeschools. There are many more. Sometimes the reasons seem to conflict with each other.
We don't base our curriculum solely on our children's interests. For one thing, people need to be exposed to things first in order to know whether they might be interested in them!
But there are some things people just need to know.
Grammar is one of those things.
My two older children have completed rigorous studies of English grammar. For my third child, I'll need to rethink my methods. That goes back to the third reason we homeschool. He doesn't learn in the same way.
Julie Coney
We want all our children to be effective communicators, and we've found that requires at least some knowledge of English grammar. I've found a great way to have children use their writing and speaking skills is by linking them to something they are interested in. (Don't go overboard, though. If you always link something "educational" to something that is "fun," the fun thing may cease to be fun!)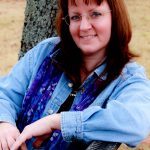 Carrie Daws
At SchoolhouseTeachers.com, we've been running daily grammar lessons from Carrie Daws, who has a witty and fun approach to her teaching. We have nearly fifty of these lessons archived that ran in April and May. (Carrie is taking a break for June, but there's great material just waiting to be reviewed here, if you haven't seen it. Plus Julie Coney will be writing new material.) Also, writing teacher Kim Kautzer regularly delivers wonderful writing tips with her daily and weekly lessons at ST.com.
I received this e-mail one day late last week:
What? You're offering a filmmaking course for upper level students! Do you know what a blessing this is to our family? No, of course you don't. But, let me tell you, this is a huge bit of happiness for us. Thanks so much for all you do for homeschooling families on a (smallish) budget. --Sally Olson, Garden Valley, CA
This put a big smile on my face. Finding resources for homeschoolers is one of my passions and knowing that our work at SchoolhouseTeachers.com is helping other homeschoolers is exciting!
I also know exactly how she feels. My oldest son loves filmmaking. He is always behind the camera. It is the fun thing that I have used to help him enjoy learning about some of the other subjects that I want him to learn about. We are looking forward to the new filmmaking class too.
If you have a subscription to The Old Schoolhouse® Magazine but don't have a SchoolhouseTeachers.com account, please contact me. If you aren't a member, join now! Using SchoolhouseTeachers.com in your homeschool is as easy as: Point, Click, Teach! Our lessons (including filmmaking!) are available to you 24/7/365. Your first month is only $1!
Come do your homework with us!
Kristen Hamilton
KHamilton@TheHomeschoolMagazine.com

Easy Grammar Systems
EASY GRAMMAR* texts, grades 2 to Plus, incorporate innovative techniques for teaching concepts easily.
DAILY GRAMS* texts, grades 3 - 7, include 180 daily, 10-minute reviews.
EASY GRAMMAR ULTIMATE SERIES (EGUS) high-school teaching texts use a 10-minute, 180-lessons format.
Are you struggling to teach art and art history?
Join our next Schoolhouse Expo on June 26 at 6 p.m. EDT
FREE!
Special Guests: Jessica Hulcy and Pat Knepley
Jessica Hulcy, co-author of KONOS curriculum, the first curriculum written for homeschool, is an educator and author. Mom to four grown sons and "Grandear" to grandchildren, Jessica lives with her husband Wade in Texas.
The Familyman
Todd Wilson
Todd Wilson, Familyman Ministries
As I was preparing to type this week's THM and wrapping up our coast to coast trip in just a few more miles, we heard the devastating news that our dear friends and fellow speaker/vendor in the homeschool community lost their beloved 16-month-old son on Saturday afternoon due to an abdominal infection.
John & Audra Notgrass of The Notgrass Company are completely devastated by the loss of their son. They also incurred huge medical debt when he was airlifted and put on life support. Audra is due with their second son in July. We can't lessen their grief, but we can lessen their financial burden. They need us! Please click on this link and give as much as you can to this fundraiser:
giveforward.com/inthecourtoftheking

There's nothing else I can say.

Be generous,
Todd

See the writing curriculum that eliminates "boring" and gives students real purpose to write well. The teacher's handbook
helps you inspire and evaluate student writing with confidence. Written by experienced, award-winning faculty and the publishers of God's World News and WORLD Magazine.
Reviews, sample lesson and more at:
Paint with matchsticks and learn about Georges Seurat and Pointillism with this fun art activity from SchoolhouseTeachers.com.
Classical Christian Education for All!
Teaching students
how
to think, not
what
to think, shapes the mind for a lifetime of learning and enlightenment. Memoria Press, home of the Classical Core Curriculum, cultivates wisdom and virtue through the liberal arts, great books, and celebrated thinkers of Western tradition. More at 1-800-862-1097 or
www.MemoriaPress.com
.
Relational Homeschooling
Diana Waring
You know, when it comes to grammar, I feel a little funny to be offering advice. I somehow missed this subject, or at least most of it, as I moved from school to school during my father's military days. So when it came time to teach grammar to my own children, I had only one idea: ask my grammar-loving husband to do it!!
And, he did. With great gusto, he launched into all kinds of ways to have our kids "play" with grammar. They did hands-on activities, sampled different grammar curriculums, and, for the most part, enjoyed the relational time with their dad on one of his favorite subjects.
My only real contribution, one which I don't expect to catch on, was in how to tackle the book "Easy Grammar." Somehow, I had been tasked with the text. I opened to the first page and saw a long list of prepositions--which my children were supposed to memorize.
Knowing that my middle child, Michael, would gag at the list, I decided to try something completely outlandish.
"Let's act out these words, you guys!" I enthusiastically cheered. Shouting out such interesting-to-demonstrate words as beneath, under, around, and through, my kids and I performed physical maneuvers that would have made even Houdini envious.
It was my one taste of success in teaching grammar. After that, I resigned my temporary position, and gave my husband back his job.
Hope your experience is every bit as memorable--and fun!
Stay relational,
Diana
P.S. I'm writing in the midst of chaos-by the time you read this, we will be driving a moving truck to Indiana! Keep up with our journey on Facebook.com/dianawaring!
Standards Based Grammar is . . .
a daily grammar program that systematically teaches your students every grammar skill required for each grade level. Program features include easy to follow lesson plans, student worksheets, journal practice and a mastery checklist. Available for grades 3 - 8, with a Home School Edition. Go to:
Announcement
Creation Revolution
Bats use echolocation to locate their prey. However, bats also use echolocation to determine the size of their prey and whether the prey is toxic. Learn more about echolocation and how bats use it in the article, "More to Bat's Echolocation Than Meets The Ears."
Contest Corner
For the month of June, 2012
Dive Into Your Imagination DVDs
Dive Into Your Imagination is a company dedicated to expanding your knowledge of the ocean and its amazing inhabitants! Annie Crawley, author, underwater cinematographer, educator, producer, photographer, and motivational speaker, is the talent behind this beautifully filmed DVD series.
Dive Into Diversity includes eight videos that cover the great diversity of the ocean. Designed for Pre K through 3rd grade, these have wide application even beyond these levels.
The eight chapter titles are:
1. Night Diving on the Reef
2. Dive Into Diversity!
3. Be a Submarine Pilot
4. Swim in a Kelp Forest
5. Invertebrates of the Sea!
6. Coral Reef Living
7. Vertebrates: Animals with a Backbone
8. Wacky, Weird, Crusty Crustaceans
This is a beautifully filmed movie with appropriate music, and Annie energetically explaining what we are watching. She is clearly educated about her subject matter and is just excited to share it. That is infectious! (. . .)
Read the rest of this review about the two titles we have to give away from TOS Homeschool Crew Director of Product Reviews, Kate Kessler, at her blog: Under the Sky.
Win two of the Dive Into your Imagination DVDs for your family!
TO ENTER:
Email Deb (SeniorEditor@TheHomeschoolMagazine.com) with your name, mailing address, and phone number for contact purposes, with the subject line, "DIVE" for a chance to win* these great DVDs!
*

Disclaimer and Legal Notice:


The Old Schoolhouse

®

Magazine, LLC ("Company") is sponsoring the June Contest Corner contest running from June 1, 2012, to June 30, 2012. You must be 18 years of age or older and follow all rules to participate. Entering the contest constitutes full and complete acceptance of, and a warranty that the entrant has read, understands and agrees to, all contest terms and conditions, including without limitation all of The Old Schoolhouse

®

Magazine, LLC Contest Rules ("Official Rules") and The Old Schoolhouse

®

Magazin

e

Writer Guidelines and Terms and Conditions for Submitting Queries. All Official Rules apply. Entry also constitutes full consent and unlimited permission for Company to print, publish, broadcast and use all intellectual property and personal information submitted as part of the Contest entry on the Internet and in any and all Company publications in accordance with the Rules. Entries become the sole property of Company and will not be returned. Employees and independent contractors of The Old Schoolhouse

®

Magazine, LLC, Contest sponsors, individuals or entities furnishing Contest prizes and their family members may not participate in this contest. Company reserves the sole, discretionary right to determine contest winners and to cancel, terminate, modify, or suspend the contest or the Rules at any time with or without notice or cause, subject to applicable law. See Official Rules for details.

No purchase necessary. Void where prohibited by law.

For a full copy of the Official Rules, please send a self-addressed, stamped envelope to The Old Schoolhouse

®

Magazine: Official Rules Request, PO Box 8426, Gray, TN 37615