Welcome to The West Ridge Chamber of Commerce
Greetings!
The West Ridge Chamber of Commerce is a City of Chicago delegate agency here to service the businesses located within our community. We offer events and seminars throughout the year that can assist you with many of your business needs. Please feel free to contact us at anytime if you need business assistance.
Get a FREE Trial of Constant Contact!
As a THANK YOU for being a supporter of our Chamber, please enjoy a FREE trial of Constant! Just click below to sign up!
Sign up for your FREE trial
Little Kids, Big Smiles Dental Center
Now Open!
.ASIAN HUMAN SERVICES FAMILY HEALTH CENTER 2424 W. Peterson Ave Chicago, IL 60659
773-761-0300 is now offering affordable dental care for your children. Public Aid/All Kids Insurance accepted. Offering affordable care based on a sliding fee scale.
Dental Hours:
Monday, Wednesday:9 a.m.-5 p.m.Tuesday, Thursday:11 a.m.- 7 p.m.Friday, Saturday:9 a.m.- 1 p.m.
For more information or to make an appointment, please call 773-761-030
21st Annual ADA Celebration:Celebrate 21 Years of ADA / Keeping the Promise of Equality
James R. Thompson Center
100 West Randolph Street, Chicago
Thursday, July 14, 2011
10:00 a.m. - 3:00 p.m.
Professional and non-professional artists, over the age of 10, who have a disability as defined by the Americans with Disabilities Act of 1990, are invited to submit visual and literary artworks for the Exhibition. Artists receive 100% of all proceeds for any artworks that may be sold.
The Arts and Access Exhibit is a component of the
Illinois Department of Human Service's
Commemoration event,
Celebrating the 21st anniversary of the passage of the
Americans with Disabilities Act of 1990.
Individuals or organizations wishing to participate in the Art Exhibit may refer to the contact information at the bottom of this page by June 22.
On July 14, 2011, there will be participatory intergenerational art workshops for all, a guided tour of the exhibit, and demonstrations by the Artists.
The entire event is free and accessible.
The art exhibition (July 11 - July 15) is made possible by funds from the
Illinois Department of Human Services in cooperation with numerous State Agencies and Councils.
There will be interactive and informational workshops throughout the day on ADA Issues, and there will be exhibits from organizations, participatory sports activities, and entertainment.
For A Taste of the Arts Workshop and Arts and Accessibility Information at your facility prior to the exhibit, or
To register for this year's Art Exhibit, or for further questions, please contact:
Sharon Hyson, ADA Art Coordinator
Art Director / Art Therapist / Art Educator / Teaching Artist
312-636-7944
Gang Graffiti Issues in West Ridge
Over the past several weeks the Chamber offices have received several phone calls regarding an increase in gang graffiti. The 24th District Police Department is aware of the situation and is doing everything possible to keep the situation under control. As business owners there are a few things you can do:
If you see graffiti on your building, garbage cans or dumpsters, please call 311 immediately to put in a request to have it removed.
Keep entry ways including your back doors, parking areas and garbage areas well lit.
If you see suspicious behavior, call 911.
SBIF Money is Available for Touhy & Western Businesses
The Small Business Improvement Fund uses TIF dollars to provide grants up to $150,000 to businesses located within the TIF district. Currently, the Touhy/Western TIF is accepting applications.

The grants do not have to be repaid!
Eligible Expenses For a SBIF Grant include, but are not limited to:
New windows, floors or roof
Sign removal and replacement
Tuck pointing
New heating, ventilation and air conditioning
Improvements to accommodate disabled patrons or workers
Purchase of adjacent property for building expansion or parking
To obtain your application, please go to Somercor 504 or contact the West Ridge Chamber.
6th Annual Tournament of Heroes Softball Game!
Join us Monday, July 11
Thillen's Stadium
(corner of Devon & Kedzie)
Gates open at 6pm
West Ridge Firefighters vs. 24th District Police Department
Enjoy and evening with the family at beautiful Thillens Stadium! Show your support for your community and the men and women of the Chicago Police & Fire Departments by attending this fun family event.
Special appearances by the Misericordia Heartzingers,
Performing Arts Ltd. Dancers, the Music House Rock Band & so much more!
FUN FOR THE WHOLE FAMILY!
Sponsored by:
Sauganash Wellness Center, McDonald's, Subway, Domino's Pizza, Chiro One Wellness Centers,
Devon Bank, Glencrest Healthcare, US Cellular, Century 21 Universal Real Estate, St. Francis Hospital, First Commercial Bank, Mullen's Bar & Grill, Patel Handicrafts & Utensils, Villa Palermo Restaurant & Morelia Supermarket
Buy an Alarm Clock!
Does your business have a large number of small transactions, such as a fast food restaurant? Then use an alarm clock to create "Winners" and get people talking about your business. Here's how this could work in a fast food restaurant. Other businesses would need to adapt the concept to their particular circumstances.
During a busy period such as lunch, have your alarm go off periodically, say every ten minutes. Whoever is placing an order at that moment is a "Winner" and gets a free beverage. Try to ensure that your other patrons know what has happened. If the occasion is handled properly, most of the "Winners" and many of your customers will tell others about the event. What a great way to get word-of-mouth advertising for the cost of a beverage.
As you take steps to grow your business, send me your information at dennis@ProfessorDennis.com and I will try to tell your story in future issues.
Dennis J. Frantsve
TaxCutters, Inc
We've Moved!! 2457 W. Peterson
773-728-1500.
News from Kiwanis of Rogers Park
Office Depot Saves You Money!
The West Ridge Chamber of Commerce has partnered with Office Depot stores to bring you discounts on the most frequesntly purchased office supplies.
We encourgae all local businesses to sign up for this unique program.
Discounts can be used at any Office Depot store or online. Deals can be up to 40% off items such as paper, toner and ink. Even office fruniture and printing are included. Please contact the Chamber to sign up!
Business Owners Have A Lot to Worry About!
With the Business Owners
Legal Solutions
Plan, we can help ease some of those worries. As a part of the BOLSP membership, you have access to quality lawyers for
legal advice
and services and also receive valuable consulting and more with
GoSmallBiz.com
. Let
Fran Tarkenton
Help Advertise your Business. FREE ONE YEAR
Gosmallbiz.com. Growing
America One
Business at a Time. Call your Pre-Paid legal Independent Associate for more information. Eric Finkelstein at
312 569 0068 or gosmallbizchgo@gmail.com
Cook County State's Attorney's Community Justice Center Hosts Seminar
Wednesday, July 20, 2011, 6:30-7:30 p.m

. at the 19th Police District's Community Room, 2452 W. Belmont. Plan to attend and learn tips on how not to be a crime victim. For additional questions and to RSVP (deadline is

July 18, 2011

) contact

773-334-4066

or email
Lori.trier@cookcountyil.gov
.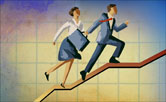 Upcoming Events
The Moose Grill
Wednesday. July 20
530-730pm
7210 N. California
Meet other Chamber members and business owners
FREE for WRCC members
/ $5 for non-members
Business Killers
The 6 Biggest Mistakes Business Owners Make-And How to Avoid Them!
Friday, July 22
9am
Juliana's Restaurant
3001 W. Peterson
Northwest Network Golf Outing
Wednesday,
August 24, 2011
1:30pm shotgun start
White Pines Golf Club
$150 per golfer
3rd Quarter 2011 Luncheon
Thursday, September 8 1230-2pm
Location TBA
Speaker: Kim Valente from JVS Chicago
"Preparing a Business Plan to Present to a Financial Institution"
$15 for WRCC members/$20 non-members
Paper Shredding & Electronics Recycling Day
Sunday, September 11
9am -noon
Devon Bank
6445 N. Western
Joint Networking Event!
West Ridge Chamber of Commerce & Jewish B2B Networking
Wed. September 14
8am - 9:30am
Devon Fish & Pizza
$15 in advance
$20 at the door
Celebrate Small Business Week!
Social Security
More than Meets the Eye
Wed. October 6
5:30 -7:00pm
Devon Bank
6445 N. Western
FREE for WRCC members/
$5 for non members
June Chamber Members
New & Renewing
ATI Physical Therapy
Atul Karkhanis Architects
IQRA Book Center
Music House Inc.
Prime Accounting & Tax Services
St. Francis Hospital

\We thank you for your support!
Need to pay your 2011 dues?
SSA #43 Devon Avenue

The West Ridge Chamber of Commerce is the Service Provider for the Devon Avenue Special Service Area.
Summer 2011 Services Include:
sidewalk sweeping and trash can emptying
M, W, Th, F, Sa & Sun
Sweeping of sidewalks on residental blocks east and west of Devon Avenue between Leavitt & Sacremento
Servicing of the 24 Big Belly Solar cans
Landscaping of 20 City of Chicago Planters between Western & California
and the 8 new flower planters like the one pictured below.
Recycling Options
Fall Shredding & Paper Recycling
Sunday, September 11
9am-noon
Devon Bank Parking Lot
6445 N. Western Ave.

The Chamber sponsors two locations for you to recycle paper 24/7/365
6445 N. Western Avenue
High Ridge YMCA
2424 W. Touhy Avenue
You can drop off business or school papers, magazines, newspapers or soft covered books at either location at anytime day or night.
All papers are used to make recycled newsprint. Plus, the Chamber uses this program as a way to raise funds for our programs. We collect a small monetary amount per ton of paper we collect each month.
Save the earth & support your local Chamber.
In 2010, West Ridge recycled 31.68 tons of paper!
Available Properties

The Devon Bank Building has office space for rent. Please contact Irv Loundy at 773-423-2424 for details!!
Commercial Space
2818 W. Devon, Chicago
call 847-863-4977
SAVE THE DATE

The CAPS National Night Out will be held on Tuesday, August 2, 2011.
Community groups wishing to purchase a table may do so by contacting Morrine Sweer at president@nbhol.org. The cost of the table is only $15.

Need Help With Your Mortgage?

Governor Pat Quinn has established the Mortgage Relief Project to help youtake advantage of new government programs that can help you lower yourmortgage payments, avoid foreclosure and keep your home. Learn more at yourlocal Mortgage Relief Project outreach event.

9 a.m. to 1 p.m. (registration until noon)Saturday, July 16, 2011Arturo Velasquez Institute2800 South Western Avenue

Download More Info Here
Multi Chamber Event



Two worlds. One stage. Broadway legend Mandy Patinkin and Opera superstar Nathan Gunn combine their musical talents to create a unique and powerful evening.

Wednesday August 31, Show STARTS at 8pm
Lawn Seats $15

You may arrive at Ravinia anytime after 4pm and enjoy the atmosphere on the lawnwhile socializing and networking with the other attendees.Laura and Gail will arrive early and secure a prime location on the lawn.Look for the BLUE Balloons and a GP Chamber BannerBring Lawn CHAIRS & a Picnic Basket.OR purchase your food & drink at the food court.

Yes I want to attend! Please send an RSVP email to westridgechamber@sbcglobal,.netAND Purchase your tickets online
North Side's Small Business Development Fund Gets Rolling
Denise Buckman and Kevin Morris of Rolling Clean Car Wash with
Tom Laures, North Side's Small Business Loan Officer.
North Side Community Federal Credit Union
(North Side) has been servicing the Uptown neighborhood for years.
North Side's new SBDF allows entrepreneurs the funding to help start a business or expand an existing business. In February of this year, North Side received funds from the Office of the City Treasurer to offer Chicago-based small businesses micro loans. An existing business can borrow up to $35,000 while a start up operation can qualify for up to $15,000. Typically, these loans are used for build out, working capital and for acquiring machinery, tools and inventory. The loan term is up to 5 years at a prime +2% interest rate. As of June 2011, the current rate is 5.25%.
Find Out How You Can Obtain Funds