Featured Article

The United States celebrates Mother's Day on the second Sunday in May.
Julia Ward Howe
first issued her
Mother's Day Proclamation
in 1870 as a call for women to join in support of disarmament. In the 1880s and 1890s there were several further attempts to establish an American Mother's Day, but these did not succeed beyond the local level. The current
holiday
was created by
Anna Jarvis
in
Grafton, West Virginia
, in 1908 as a day to honor one's mother. Jarvis wanted to accomplish her mother's dream of making a celebration for all mothers, although the idea did not take off until she enlisted the services of wealthy Philadelphia merchant John Wanamaker. She kept promoting the holiday until President
Woodrow Wilson
made it an official national holiday in 1914. The holiday eventually became so highly commercialized that many, including its founder, Anna Jarvis, considered it a "
Hallmark holiday
", i.e. one with an overwhelming commercial purpose. Jarvis eventually ended up opposing
the holiday she had helped to create. She died in 1948, regretting what had become of her holiday.In the United States, Mother's Day remains one of the biggest days for sales of flowers, greeting cards, and the like; it is also the biggest holiday for long-distance telephonecalls. Moreover,
churchgoing
is also popular, yielding the highest
church attendance
after Christmas Eve and Easter. Many worshipers celebrate the day with
carnations
, colored if the mother is living and white if she is deceased.
***************************
NOTICE:
PLEASE SEND THE NAMES OF ALL OUR GRADUATING COLLEGE, SEMINARY AND UNIVERSITY STUDENTS, (INCLUDING DEGREE AND SCHOOL) TO:
We want to recognize them in the June Newsletter.
---
Quick Links
Our Website:
News
Annual Conference Info
Annual Conf Registration
Calendar of Events
Bishop's Calendar
Directory of Churches
Forms, Photos, More

::
We are moving
Soon!!!!
Watch your email and monthly newsletter for updates on the relocation of the Episcopal Office.
*
Don't forget to bring your school supply when you pick up your registration at the Annual Conference!
We will give all items collected to a local school or charity in the city where the Annual Conference is being held. At the Fall Accounting meeting we will collect non-perishable food items for a local food bank. At the Spring Convocation, we will collect toiletries for a local homeless shelter or ministry. We want our presence to be felt by the communities we visit!
Reflections on Mother's Day
I am reminded of your sincere faith, which first lived in your grandmother Lois and in your mother Eunice and, I am persuaded, now lives in you also.
Paul reminds his disciple Timothy that his faith has an origin. Because of the example of his mother and grandmother, Timothy became a great preacher and missionary of the early church.
This month, we will observe Mother's Day, a tradition that the church has embraced because of the high regard for mothers/parents in the bible. (As I child, I sure was motivated to honor my father and mother so that my days would be long!)
However, we live in a generation and society in which all mothers are not like Eunice and Lois. They do not provide their children the example they need to grow into people of faith. Mother's Day may be a bittersweet day for those who have very few fond memories of mother.
But our biological mothers are not the only mothers around. Many people have spiritual mothers and "adopted" mothers who have stood in the gap when they did not have the nurture and care needed.
Mark 3:35
reminds us
For whosoever shall do the will of God, the same is my brother, and my sister, and mother.
So, this Mother's Day, if you are in need of a "mother", find someone who loves and serves God and learn all you can from them. If you are a woman of faith BE a mother to someone who needs you to show them God's love and care.
This Mother's Day,we all can play a role in modeling what God must have had in mind when He created mothers!
Mark Your Calendars....
Phenomenal Women's Summit
August 29 - September 1, 2012
Birmingham Jefferson Convention Complex
www.phenomenalwomenssummit.com
Bishop Teresa Snorton, Program Chair
Registration is now open online!
James Blackmon
Candidate for Connectional Young Adult President
"A Catalyst of Essential Change"
Grace and Greetings in the name of the one who calls us all to be an Essential element in the up- building of the Kingdom of God on Earth, Jesus the Christ. It is with great excitement that I announce my candidacy for the office of President of the Connectional Young Adult Ministry of the Christian Methodist Episcopal Church. I am immensely grateful and humbled to have the opportunity to run for this position. I did not make this decision lightly. When I was approached to run, I knew I had to first spend time in prayer with God and my family and in consultation with my mentors. I soon achieved peace, knowing my experience and vitality would adequately qualify me for the position. I have served faithfully within every level of our great Zion. I currently serve in many capacities but as it relates to this matter, I serve as the Young Adult President of the Mobile District and the Southeast Alabama Region as well as the Assistant Secretary for the Connectional Young Adult Ministry.
A candidacy should always have a vision that is relevant to the times and I believe that we must fulfill the mission of the CYAM which is to encourage and exhibit God's love as we address social concerns of young adults, the community and world. We also must provide leadership, guidance and unity in the development and implementation of programs for Christian service; in conjunction with the Christian Methodist Episcopal Church. Together we can continue to be the driving force behind the essential change that is taking place within the C.M.E. Church. I ask for your continued prayers and support not only for myself, but for the CYAM and the C.M.E Church.
I ask, can I count on you to stand up and be Essential?
I am James Blackman and I approved this Message.
5th District Students at Miles College Meet with Bishop Snorton
On Tuesday, April 24, 2012, students from the Fifth Episcopal District joined Bishop Snorton on the campus for fellowship lunch and pizza. Bishop Snorton wanted to meet all the students and assure them of the Church's love and concern for them. When asked what is the one thing they wished they had from their church it was "more calls, just to see about me." The group had a lively discussion with Bishop Snorton about many topics. They ended the meeting with a commitment to continue to meet periodically during the school year as the resurrected "CME Club".
Our students include:
| | |
| --- | --- |
| Audra Robinson | Porter St. Paul, Northport, AL |
| Chris Parham | Jacobs Chapel, Talladega, AL |
| Ashley Edwards | Shady Grove, Lisman, AL |
| Gary Robinson | Bishop's Son |
| Travis Jones | Carter Tabernacle, Orlando, FL |
| Stacy Beaton | Stewart-Isom, St. Petersburg, FL |
| Joscelyn Wright | St Phillips, Ft Myers, FL |
| Tyler Godwin | Bethel, Sarasota, FL |
| Rita Woods | Shiloh, Cromwell, AL |
| Monquelle Wigfall | Shiloh,Cromwell, AL |
Also attending the lunch as guests of our students, were Jacinta Whitted, Zentra Johnson and Alexis Banics.
Pastoral Concerns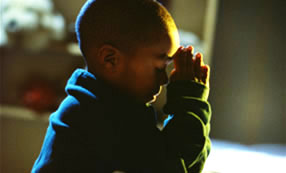 Rev. Joyce McCoy (Slater CME Church, Butler, AL) lost her husband last month.
Rev. Earnestine Fountain (Pine Grove, Daphne, AL) lost her father last month.
You can find their information in the Fifth District Directory.
Please continue to pray for Rev. Arnold Northington (Antioch, Russellville, AL) who is in ICU in Huntsville.
Pray for the father of Rev. Jacqueline Cockerham (New Mt. Zion, New Smyrna Beach, FL) who is in the hospital in Texas.