Dear students,
Welcome to the latest edition of IMMIGRATION NEWS and to the new subscribers. This free service is brought to you by Australian Immigration Law Services. You can subscribe by using the link on the right hand side or by visiting our web site. Please feel free to forward this email to any of your friends.
Today we continue the discussion of the Parent visas in comparing the contributory verses the non-contributory options.
Parent Visas - Part 2

Last week we wrote about the Parent visa and in particular what constituted the basic requirements so an application can be made. In this edition we will have a quick look at the different visa sub classes and provide a comment on the advantages and disadvantages for each.
Contributory Temporary parent Vs Contributory Permanent parent
Temporary contributory parent visa 173, only exists for the contributory visa arrangements. This two stage process should not be overlooked for it has many advantages over the one stage 143 visa.
The temporary contributory parent visa allows you pay the $40,015 in two installments. You can pay $24,010 in the first stage grant of the temporary visa (173) and then $16,005 for contributory permanent parent visa (143).
Stage 1
Here is a break down of how an application for the TR 173 visa progresses;
Lodge the 173 Temporary Parent visa to the Perth processing center ($1995) and then you wait;
Case officer usually allocated in 12-18 months (can be quicker) and any remaining documents may be requested;
Request for medical and police checks are made. They are arranged and then submitted;
Case officer requests the $24,010 since the visa requirements have been met. They will not make this request unless the visa is ready to grant;
Once the money is paid, shortly afterwards the 2 year visa temporary residency visa is granted,
Parents travel to Australia within the specified time frame. They don't have to move here permanently until it suits them but they must be in Australia to lodge the second stage 143 visa before the 173 visa expires.
So here they are now in Australia happily on their temporary resident visa which has not conditions on it, meaning they can work or do whatever they like here. They have full access to Medicare for that is what the installment is meant to be covering.
During the process of this visa there is no request for the Assurance of Support (AoS), this comes in the second application stage, the 143 application.
Stage 2
Anytime before the expiry of the 173 visa, the 143 visa can be lodged. Here is a breakdown of what to expect.
Lodge the 143 visa and pay the current $270 application fee. Bridging visa A is issued with the same no conditions as the 173 visa;
Case officer is allocated usually within 3 months, further document request may be made but there is no medial check to be done again in most cases;
Request for Assurance of Support to be completed;
Book a time to attend Centrelink to complete this process and then Bond needs to be paid, $10,000 for a single parent or $14,000 for 2. Bond is held in the Commonwealth Bank for 10 years with low interest being paid. Can be redeemed in 10 years.
Send proof of Bond and AOS being completed to case officer;
Request is then made for the $16,005 to be paid to DIAC;
When paid, permanent 143 visa is granted.
The above example is just an estimate based on years of experience but of course DIAC can change it`s processing guidelines at anytime.
Advantages of the 2 Stage process?
Faster to be allocated a case officer for processing means the quicker your parent(s) will be in Australia;
The final amount of money to be paid, $40,015 is identical to the one stage process so you might as well keep the $16,005 in your own bank earning interest instead of giving it to DIAC;
For those who need it, more time is available to come up with the $16,005;
The AoS isn`t needed to the 2 stage so this gives sponsors who have recently obtained their permanent residency (e.g. international students) more time to gain the necessary proof of income to show Centrelink;
The Bond is paid in the second stage as part of the AoS, this also gives people more time to organize the money;
Medical check normally not required in second stage so the earlier your parents conduct the medical in the first stage the better it is for them.
Disadvantages?
Over the years of handling these 2 stage visa parent visas we can say that there is no disadvantage over the 143 single stage process except for the fact it is simpler with less paperwork required.
Conclusion?
The AoS is the painful part any parent application for it is required for all of them. Have a good read of the Centrelink web site to be sure you can pass the requirements before lodging the visa.
http://www.centrelink.gov.au/internet/internet.nsf/factors/assurance_support.htm
We find the ability to stall this AoS to a later date using the 2 stage contributory visa is a real bonus for many sponsor`s who have just started their working careers after studying here. It is by far a quicker way to get you parents into Australia and has few drawbacks except for some extra forms and documents to be provided.
The non-contributory parent visa is really only useful if your parents are fairly young, still working back home and in no rush to get their residency here. However for older parents, say over 60, then it`s not a great idea unless there is no choice due to finances. The main issue is the medical check. For the non-contributory classes you no longer need to do the medical check to be placed in the que.
The problem arises when 15 years later comes up due to the delay
in processing, and then the request for medical is made. This means a person who was 60 when they applied are then possibly 75. The sad part of life is that when we get older, the more the body has problems and this can lead to an issue of the visa being rejected on failing the standard required.
This can become a real issue for the onshore non-contributory sub-class, the 804 visa. This visa gives applicants a bridging visa to remain in Australia while they wait for their que date to come up. However again 15 years may pass and the medical request is made. What happens if they don`t pass? They may be sent home to a country they left a long time ago and worse, all the children may be residing in Australia so they have no one to look after them. It`s not a pleasant scenario to be faced with.
Dependents
Very often the parents who wish to migrate to Australia have children who are still classified as "dependents". They are usually unmarried children who are under 18 years of age. If over 18 then they have to be full time students (and still single). A child can be a full time student up to the age of 24 and still be classified as a dependent.
There is one important consideration for the parent application that need to be considered if dependent children are to be added to an application to migrate with their parents. They must still be classified as "dependent" at the time a case officer is allocated and a decision is ready to be made. If they are dependent and added to the application and still under 18 at the time of decision they must pay a second installment fee of $1,730. If they are still dependent but over 18 at the time of decision then they need to pay the full, $40,015!
On balance though, this is still a reasonable outcome for the alternative may be sending the over 18 child to Australia to study and then use the skilled migration pathway, $40 K + could easily be spent anyway, not to mention they may not have the visa granted anyway. The money would be better spent adding them to the application and have the PR granted at the same time as the parents.
The Weeks News Stories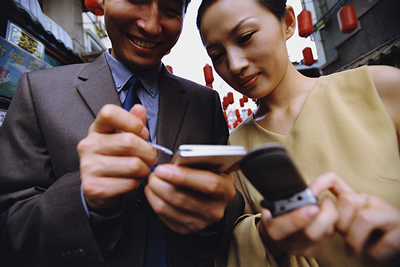 Last year we alerted readers to the ABC program on Radio National which covered the corruption at the Curtin University IELTS testing centre.
Finally the law has dealt a blow to those involved and made various sentencing in WA against those invoved.
Read the full story in The Australian using the following link:
Other stories of interest are;
Replies to Readers' Comments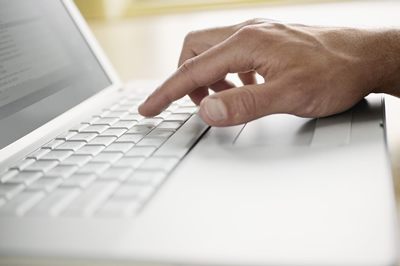 We have received some comments on last week's newsletter. In the past I know some of you have written and I haven`t the time to be able to reply but I shall try to do my best.

Dear Karl,
Last year I applied for permanent residency and that time I sponsored my defacto partner too who was a student here. We got our residency this year April. Me and my partner applied our visa under sub class 885. But for some reason our relation is breaking. So I just wanna know that is 5 year rule effect us if any of us sponsored other partner in future.
Thank you vikas
Dear Vikas
The bad news is hearing that the relationship is breaking down and that always hurts. The good news is that with GSM visas there is no actual sponsorship taking place, they are just included in your 885 application. Therefore the 5 year rule does not apply to either of you.
How are you? had i applied permanent residence at your place last year, and i received it in July 2010. however, due to circumstance, i had to return back to Kenya, Nairobi in December 2010. therefore, i couldn't finish my 1full year stay in Australia and therefore couldn't apply for citizen there. i am unable to come there for now and might come there in future, or may be not be able come to ausi for long time. However, i would like to regain these permanent resident. however, i read eligibility rules of return visa as permanent as requiring me to stay for 2 years to renew this visa for 5year (which is not possible for me to come there and stay for 2 years), or need a substantial business ties and if i stay more than 5years outside Australia a valid reason for the departure.
does this mean i have to have a business there and what does this word substantial mean? what if i visit to Australia before 5years every time before i renew this visa do i still have to provide these reason for not being in ausi?
waiting for your response...
Dear Ghanshyam
Yes to extend your PR visa for another 5 years you need to demonstrate 730 days in Australia within the 5 years immediately before you apply. These 730 days do not have to be consecutive. As you mentioned if you cant meet this then you have demonstrate substantial ties to Australia which can be difficult. Best you call my office and arrange a telephone consultation time to explain your options in detail. We will in the near future cover the issue of how to keep your PR once you`ve got it.
Dear Karl,
Hope you are well,
I have been subscribing to your newsletter and reading them for more than a year. I have a short question for you. I have done my skills assessment for the 485 visa and got a positive result. But I also want to do skills assessment for my overseas experience on the IT field. I studied Bachelor in IT in Australia and I have 7 years of IT qualification before I came to
Australia I never get right information or adequate information from the ACS. I am confused which application I need to apply for and what are the documents required by the Australian Computer Society. I don't know if you could be able to answer my questions, but I have hope from you. Please reply me as soon as possible. Waiting for a Positive response.
Thank You.
Regards, Upa. (International Student)
Dear Upa
It is possible for the ACS to assess your work experience so perhaps you may obtain an assessment on the new SOL. When proving work experience it is a little complicated for the references need to have a great deal of detail of your IT role. You also need to prepare evidence of income and it needs more than 35 hours per week to be accepted by the ACS.
Dear Karl
I am an Australian citizen & i had sponsored my Brother who has finished his Cookery Course and applied for PR. He is working as chef in a reputed organisation. According to my knowledge he is in Group 5 in the processing category. We applied in March 2009. Now he is getting married in Jan 2011 in my home country. So can you please suggest a way how we can bring his spouse here till the decision on his PR file is given? I think currently there are many Students who applied for PR and waiting for the decision would loved the get the answer of this question. You doing a good job by keeping us and other people informed about DIAC policies and changes. Looking forward to hear from you,
Thanks Maulik
Dear Maulik
Unfortunately since your brother is no doubt on a Bridging visa while waiting for his visa to be granted then he is not in a position to sponsor his new wife. This a devastating effect of DIAC inhumane treatment of international students, forcing them to be separated from their loved ones. Wish I could help but all our hands are tied while we have this barbaric government policy in place. The only visa available would be the visitor visa but I know the overseas posts can be Draconian on this issue as well.
Hi Karl,
Could you please let me know the condition on Immigration Website:
"However, you may be granted a permanent visa without having to wait if you can demonstrate one of the following: at the time you apply for the visa, you have been in a married or de facto relationship with your partner for three years or more"
I and my husband have been in relationship for more than 3 years,but we just got married 1 year ago. Is that possible for me to ask for 2 years waiving period because we have been together for 3 years?
Thank you so much for your help.
Sofie
Dear Sofie
You don`t have to be married to have a relationship considered as genuine and judged as "long term". If you can demonstrate you have been living together as a defacto for the time before you married, then yes you can ask for the permanent residency to be granted directly. It will be up to case officer to make that assessment though. If they do not grant PR directly they will still grant the TR visa at least.
Dear Karl,
Wondering if you could write something about International students who have babies in Australia and then send them home as a result of difficulties in juggling study and work and family responsibilities. Then they apply to bring them back, and the little children are refused. We have one student whose child is now 2.5 years, and has been refused a visa to join his parents here in Australia two times. The mother is now totally distraught and threatening to just go home and abandon her studies.
Can you throw any light on DIAC decision making in these cases?
Really appreciate your work.
Cheers,
Riborg
Dear Riborg
I haven`t hear of this being a common occurance but it sounds like an issue I would like to cover in one of our next newsletters. Let`s see then what the guidelines will say on this matter. If it is urgent then you need to ask her to arrange a telephone consultation with our office. Perhaps we can aslo write a story about her case and I can arrange our jounalist to give her a call.
Subscribe to IMMIGRATION NEWS?
Kind regards,
Karl Konrad: Managing Director and
Jee Eun HAN, Executive Manager
Australian Immigration Law Services
Publisher of IMMIGRATION NEWS
Welcome!
At Australian Immigration Law Services (AILS), we offer professional advice and practical solutions to all migration matters. Our team of licensed agents and consultants specialise in various areas of immigration law, such as skilled migration, business, family, and reviews.
저희 회사에는 한국인 스탭도 일하고 있습니다.
我们有讲中文的职员为您服务。
日本人スタッフもいます。
EDITORIAL
The news story about the corruption found at Curtain University does not come as a surprise since we have been warning of this possibility for some time. Not specifically regarding Curtin of course but corruption in general. In relation to the IELTS test, the writing has been on the wall for so long about corruption issues but astonishingly, the end users of the test have turned their heads and outwardly stated they are not interested in the circumstances of how it occurs.
Let`s take the Sydney Migration Review Tribunal (MRT) as a perfect example. They like DIAC, accept applicants IELTS test results. They often ask the IELTS test centers to confirm the validity of the result given to them. Not surprising, many of the result are not genuine and applicants are given the opportunity to comment on the adverse finding.
What we have discovered with the MRT is that when the IELTS centers cancel the result because it is fake, the MRT does nothing to enquire as to how the result is fake or the circumstances that may have led to the false result.
Corruption will always thrive when those in a position to at least question suspect occurrences, sit back and do nothing.
I notice that the IELTS organisation insist that Curtain University is only an isolated case and corruption does not exist elsewhere within its centers. Not an unusual considering where an organisation has no choice but to come out and put on a brave face.
DIAC needs to put an end to this IELTS monopoly and the unfair rules that insist IELTS can only be accepted in one test score because sure as hell if they don`t, the events at Curtain University will be repeated at IELTS test centers around the world.
Managing Director
Karl Konrad
Executive Manager
Jee Eun Han
Senior Support Staff
Case Manager
Eun Hye
Finance Officer
Hae
Administration Officer
Jean
Customer Service Officer
Zoe
Customer Service Officer
Yuka
Journalist


Yusha