Partner Visa - Part 2
Sponsorship Limitations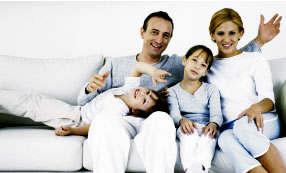 Does DIAC have the right to limit the ability sponsor your partner?
As mentioned in our last newsletter about the partner visa, you need to choose carefully who you are going to sponsor for there is a limitation on your ability to sponsor again.
There is a specific regulation relating to sponsorship limitations, Reg1.20J - Limitation on approval of sponsorships-spouse, partner, prospective marriage and interdependency visas.
It`s not written in simple English, so let me just spell it out in simple terms.
This regulation applied to those who are applying to be a sponsor to DIAC using one of the following visas;
Partner (Provisional) 309 Visa
Prospective Marriage (Temporary) 300 Visa
Extended Eligibility (Temporary) 445 Visa
Partner (Temporary) 820 Visa
It is important not to confuse the limitation rules with any other visa class. There are two important things you must know;
1)
If you had made an application to be a sponsor for one of these visa classes, irrespective if the application you made was approved or whether the person you sponsored had their visa granted, you may not apply for sponsorship approval again until a five year period has lapsed.
This 5 year period begins from the date that previous sponsorship application had been lodged, meaning the day you gave the form to DIAC to be assessed.
2)
If you had been sponsored by one of these visa classes but the relationship has since ended, you also have a five year period where you cannot sponsor your own new partner. This period starts from the date your original partner put in an application to sponsor you.
A few examples to help clarify this;
a)
Jim sponsored his fiancée Jing from China to migrate to Australia. He put in the forms on the 21st August 2009 to the DIAC office in China. Jing was granted the visa and moved to Australia and lived with Jim. Unfortunately the relationship did not work out and Jing returned to China before she actually married Jim. Jim may not be able to sponsor again until the 21st August 2014. It did not matter that Jing did not obtain her permanent visa or in fact that they did not marry.
b)
Joanne married her Australian husband and applied for the onshore partner visa on the 12 January 2008. Her permanent residency was granted in March of 2010. Sadly, the relationship ended soon after. Joanne has a new defacto partner now who she wants to sponsor. She asked DIAC if her partner could apply and was told of the 5 year rule where she may not sponsor until the 12th January 2013, five years from the date her original partner put in application to sponsor her.
c)
Rookie applied three months ago on the 21st May 2011 for his fiancée from England to come to Australia so she could marry him here. However this weeks she called him on the phone in June and told him she wanted to end the relationship as she found some else. Rookie has since moved on, and fallen in love and wants to sponsor his new fiancée who is in Thailand. He lodged his application in Bangkok but received a letter that may not be able to sponsor again until the 21st May 2016, five years from the date of his first sponsorship application. It does not matter that his first application was cancelled.
The Waiver
You will notice that I used the word "may" in all of these examples. This is because the Regulation 1.20J has a provision where this 5 year rule may be waived in favour of the sponsor. As you can expect DIAC is not going to waive their magic wand every time they are asked to do so for they are trying to keep the integrity of the migration program and stop those who are trying to abuse the system.
It is a very grey area indeed if one has to go with your hat in your hand and beg DIAC to waive the 5 year limitation. You may end up like Frodo wandering the marshes looking for Mount Doom, feeling that all is lost and hopeless. However DIAC`s holy text provides us with some clue if your relationship can be saved once your partner finds out you can`t sponsor for a few years.
DIAC`s Procedural Advice Manual (PAM) writes;
Regulation 1.20J(2) allows officers to approve a sponsorship that would otherwise fail to  meet regulation 1.20J(1) requirements if there are 'compelling circumstances' affecting  the sponsor. As a matter of law, all cases must be assessed against the provisions of regulation 1.20J(2)
Compelling circumstances affecting the interests of the sponsor
Under policy, compelling circumstances affecting the interests of the sponsor include instances where;
*the applicant and their sponsor have a dependent child who is dependent on each of them or
*the death of the previous partner or;
*the previous spouse abandoning the sponsor and there are children dependent on the sponsor requiring care and support, or
*the relationship is longstanding (more than 2 years)
These examples are not exhaustive. The purpose of the sponsorship limitation is to prevent abuse of the partner/fiancé migration provisions and this should be kept in mind when deciding whether to exercise the waiver.
Every aspect of the sponsor's circumstances is relevant to the existence of compelling circumstances. While no definitive list can be given, some general aspects that may be particularly important are:
the nature of the hardship/detriment that would be suffered (by the sponsor) if the sponsorship were not improved.
the extent and importance of the ties the sponsor has to Australia, and the consequent hardship/detriment that would be suffered if the sponsorship were not approved and the sponsor were to feel compelled to leave Australia to maintain their relationship with the applicant.
There have recently been a number of claims relating to so called "innocent sponsors". These sponsors claim that their intentions towards the original relationship were genuine, that they were blameless in the failure of the relationship and that because of this, the waiver should be exercised. In some of these cases, the person they sponsored/nominated has left Australia and no immigration "advantage" was gained. The sponsors claim that they would be unreasonably disadvantaged if the waiver was not exercised as their new relationship is clearly genuine.
It is open to decision makers to decide whether this situation would meet the criteria of compelling circumstances. However, this would depend on the individual circumstances of each case such as whether it is possible to establish the bona fides of the original relationship or whether the first sponsorship was "careless" (sponsored with the expectation that if things didn't work out, they would be free to try again). While the first relationship may not necessarily be bogus, this scenario may still represent a misuse of the migration provisions.
You can see by these PAM guidelines issued for case officers, the quicksand had been set waiting for the unsuspecting sponsor to be sucked down into the depths of despair. With many years of experience, when a sponsor comes to my office learning they cannot sponsor again for a number of years, I`m making sure they don`t make a dash for my office window.
Once I have a chance to give them hope it may be possible to waiver the limitation at least it gives them some hope that life is worth living but I have to warn them that it is not an easy process and there is no guarantee of success. Really it is a hope that I shouldn`t have to give them for it should be up to DIAC to prove that a sponsor has misused the right to sponsor, not the other way around.