CH Kitty Club Newsletter

July 2012 Issue #22



Hi everyone!
It's almost time for the 4th of July - in America, that means lots of celebration in the name of freedom!
This month, we'd like to honor two very special cats:
Buddy
You see, Buddy did not have CH like all of us special kitties, but he was equally special in his own right. He was a true people kitty, got along with everyone, and was a great influence on our CH kitty adoption coordinator Deb. Deb fights daily for the freedom of CH kitties. Freedom from being euthanized by vets and shelters unfamiliar with the condition and from high-intake facilities where special needs cats have little hope.
Buddy also helped free a very special kitty named Gibbs who was surrendered to be put to sleep due to "allergies." While famous CH kitty pilot June was visiting Deb, her friend Ken came along. While Ken was not a "cat-person," he became enamored with Buddy and they quickly became drinking buddies (photo below).
Shortly after their visit, Gibbs was posted online and desperately needed a home. Because Ken met and loved Buddy, and Gibbs looked just like Buddy, Ken adopted Gibbs! He's now happy as can be in his new home (below).
In early June, Buddy was diagnosed with a brain tumor that was pressing on his brain stem. While Deb and Wil did everything they could for Buddy, nothing could be done to save his life from the pain of the tumor, and he crossed the rainbow bridge on the morning of June 7, 2012 with his mom and dad by his side. Fly free sweet boy!
In Memory of Buddy
Pixie
Pixie was a gorgeous Siamese-mix CH kitty who also had extreme ear polyps that caused her constant pain and irritation. She was about 9 months old and was rescued from a terrible hoarding situation in February by Vivienne Edwards and was transferred to Tazzy's Siamese Rescue with Terrie Mohr-Forker. She needed constant care for her ear polyps, but they never got any better - she desperately needed surgery.
Money was raised for Pixie's surgery through a chip-in and an auction on Facebook. There were many, many helpful contributions and on June 21, 2012, Pixie had her much needed surgery...it was a success. She had drain tubes on both sides of her throat. But, when the Vet and techs were bringing her in to wake her up from anesthesia, she went into cardiac arrest. They gave her CPR and heart meds to try to bring her back and tried as hard as they could for 10 minutes...Pixie couldn't be revived.
Pixie will be cremated and will spend eternity with Terrie near Tazzy's Siamese Rescue's namesake cat, Tazzy. You were completely loved and will be missed, sweet Pixie. Fly free, sweet girl!
As always, please consider purchasing a CH Kitty pin. This helps keep the newsletter and the website rolling so that awareness about CH can continue to grow. Donate if you can; every little bit helps!
PayPal to lizziebarrett@gmail.com
$5.00 will get you the button : ))
THANK YOU!!!
CH Kitty of the Month: Patina
by Sheila Zieman

Patina is a gorgeous, long haired CH kitty who will be turning 11 years old in July!

My sister was fostering a pregnant cat for our local animal welfare society. The kittens (4) were born and after a couple of weeks we could tell that one of the girls was different. None of us had ever seen a CH kitty, so we had no idea what it was. We took the kitten back to the shelter and they told us that she was unadoptable and would have to be euthanized. That wasn't good enough for us so I told my sister that no matter what I would take her. I took her to our local vet Dr. Susan Martin. She had never seen a CH kitty before either but she had read about them.

She has grown up to be an amazing personality!! (She is a three color so she is all attitude). She has overcome so many obstacles. She can climb stairs, jump onto all of the furniture and she even plays outside and caught a bird once. Dr. Martin had no idea what her life span would be but she is going to celebrate her 11th
birthday in July.


She lives with 4 other rescue cats and 3 dogs (2 huskies and a giant Alaskan Malamute).
Birthday Blurbs
Ziggy - July 4, 2009

Ziggy will be three on July fourth. We may have to postpone his birthday party as we are all still very depressed over his big brother's passing in April. When we do have his party, it will be "The Very Big Shoe Party".
Ziggy is adapting pretty well to his new baby siblings, Luna SŘna and Spike. At least he's not trying to eat them.

Ziggy has a girlfriend now, her name is Ginger, they love each other.


Post-Adoption Update on Peachie the CH Kitty
by Julie Rawlings
About a month ago I was feeling that our cat Devin was a little lonely. Devin is a special needs cat who had both of his hip ball joints broken when he was younger. He gets around really well, but he has some mobility limitations so I wanted to get a friend for him that would be more on his level. I started looking on the Best Friends Animal Sanctuary's website to see if there was maybe a special needs kitty we could bring home that might be a good friend for Devin. The moment I saw Peachie's photo and bio I was in love. I read that she had Cerebellar Hypoplasia (CH) and that she couldn't walk far without falling over. I also understood that she might have accidents while trying to make it to her litter box. I did not know very much about Cerebellar Hypoplasia and had to do some research to really understand what it was. I talked it over with my husband and we decided we could make a good home for Peachie.
I decided to put in an adoption application to see if Best Friends would think we were a good adoption fit. When we were approved, my husband and I made the trip from Salt Lake City down to Angel Canyon to meet her. I was really excited just to go to Best Friends because I had never been there. As soon as we met Peachie we were smitten.
When we brought Peachie home, I had to make some adjustments to her living space to keep her from getting hurt. I set up her space in our family room which is really my workroom. I felt she needed a space of her own where I could keep our five dogs from bothering her too much. My workroom is in our basement and is the largest open space in our house. I bought a good quality pet gate to put at the bo
ttom of the stairs so our dogs can see her but not overrun her space. Our family room opens up right at the bottom a short flight of stairs so Peachie can see everyone and everyone can see her. She seemed to settle in quickly and has been getting around her new space pretty well. I still cringe when she falls over hard; it is sometimes difficult for me to watch. I have tried to pad things as much as I can and give her a number of choices of play areas. She particularly seems to like her play cubes, play tunnels, and big cardboard boxes. Our other cat Devin has been pretty lukewarm to her so far, but I knew it would take him a while to adjust. He can be kind of a grump. Our dogs seem to like Peachie especially our little Pomeranian. Peachie can walk a little and seems to be very confident and independent. I think her experience at Best Friends helped her to feel confident and know that she can do things by herself. She doesn't really like to be helped much. I bought a spring bar-type mesh cat play tent for her and have started to put her in it outside. She seems to like being outside for small periods of time but, she is not nuts about being confined. She is always happy to roam around when I bring her back in the house. We love Peachie and I am learning more about CH and getting new ideas about things to do with Peachie all the time. We are so glad to have her as a member of our family. She is the sweetest kitty on earth.
The World According to Riley Dean:
Summertime - and the Living Can Be Easy
By Riley Dean (with a little help from Mommy)
Hello all! Riley Dean here. It's summer! It's time to break out the strollers and chase dragonflies! I don't know about you, but we already had a ninety-degree weekend here. I love sunny days (well, while basking from my living room window), but sometimes super hot weather can be a drag. Here are a few tips for fun in the summertime, according to Riley Dean!
1. The Summer Haircut! I just got mine a couple of days ago. I am a long-haired cat, and sometimes it feels nice to lose that extra hair weight (even though I don't act like it's very nice while it's happening)! It also prevents mats, which are tangles of hair that are hard to cut out and very painful for your kitty! Depending on how much your CH-er minds getting a haircut, you may want to book an appointment with a groomer instead of doing it yourself.
My Mommy cuts my hair. She makes sure to check for mats, then cuts the extra mane around my face, around my middle, and especially around my bottom! This is also good because it prevents little "stowaway poops" that are especially common in long-haired cats and for those of us who have to lie down in the litterbox. So it keeps us clean while at the same time helping us beat the heat!
2. Make the Indoors an Oasis. Speaking of beating the heat, remember to keep your CH kitty feeling cool when the hot weather comes along. My grandma runs up her bill by leaving the AC on for us on hot days, but not everybody can do that. It's always good to leave space in cooler areas for us to nap in. This includes under beds, in closets, and in any other nice dark, low to the ground area.
Another easy and quick tip is to throw a couple of ice cubes in our water bowls. We love nice cold ice water on hot days too (and the ice gives us something to play with)!
Also, it's important to mention every year when summer rolls around: NEVER leave your kitty in the car with the windows up! It can get very hot very quickly. This goes for all little ones, feline, canine and human!
3. To Squirt or Not to Squirt... Not with a spray bottle, silly (I don't care how hot it gets, I do NOT want to be squirted with water - although a rubdown with cool wet towel may be received with a bit more enthusiasm)! I'm talking about sunscreen. It is true that pets with light skin and noses, and short or thin coats can sunburn or even get skin cancer. This is especially true for kitties who have hair loss from allergies, surgeries, or sickness. It can happen just from prolonged sunbathing at the window. However, using regular sunscreen can be dangerous as well, especially if your CH-er likes the taste of it! There are special sunscreens out there just for pets. They're worth it! I don't need it much with my long hair, but my brother Gatsby, who is short-haired and LOVES to sunbathe, definitely needs a spritz!
Well, that's all for now. Until next month, stay cool everybody!
Cross-State Rescue: Jake (aka Skittles) From Kentucky to Maryland
By Tammy Siers
My name is Tammy and I am a volunteer for the Kentucky Humane Society in Louisville, KY, Since I have two adorable CH kitties of my own, I am considered the CH guru at the shelter. Whenever a CH kitty is surrendered, I am their contact person. I come and get the cat for short term foster to assess it's abilities (litterbox usage, stairs, mobility, temperament,etc). We try not to place CH kitties up for general adoption but instead try to place them into rescue so that we can be sure they go to a home who will understand and accommodate their special needs.
One day this past March I went to the shelter to do my usual volunteer stint and as soon as I hit the door everyone was looking for me. A woman had surrendered her four cats because she had lost her job and could no longer care for them. Three of them were "normal" but the vet confirmed that one of them had CH. His name was "Jake" and he was a beautiful white cat with bi-color eyes. I went back to Vet Services to see him and boy, he was not a happy cat! We couldn't tell at first if he was mean or just scared half out of his mind. He wasn't neutered so the first order of business was getting that little chore taken care of. We let him calm down a little over night and the next day our vet was able to neuter, vaccinate and microchip him.
The next problem was that I already had a litter of sick kittens I was fostering and had nowhere to take Jake to evaluate him. I immediately thought of Jeannie, our most dedicated employee, who also fosters and is one of our official "crazy cat ladies" at the shelter. She gladly agreed to foster him! As soon as she got him out of the shelter and to her house, he turned into an entirely different cat. He was very loving, loudly demanded attention and instantly became her husband's best friend. Jeannie absolutely fell in love with him!! She even became a member of the CH Kitty club! After about a week of foster, she deemed him to be mildy affected and that's when we contacted the CH Kitty Club. Debbie, the adoption specialist extraordinaire with CH Kitty Club, posted him on their website and also cross-posted him to Charm City Rescue in Baltimore, which also specializes in CH kitties.
Within one week, Michelle from Charm City had found an adopter in the Washington, DC area! Now the problem was trying to get him to Baltimore! I was preparing to drive or fly Jake myself when Michelle managed to locate two groups who drive a transport from Kentucky through that area weekly. She gave me the contact names and I immediately started e-mailing them.
Teresa, the first transport person I contacted told me that she does a weekly transport from Bowling Green, KY through West Virgina, Maryland, Pennsylvania, and New Jersey. As we were corresponding, I suddenly realized that I knew her! Every Wednesday she brings a transport of puppies from Bowling Green's shelter to Louisville and I have seen her many times at our shelter. She told me that I didn't even have to bring Jake to Bowling Green that she would pick him up that Wednesday when she came to Louisville and foster him herself until she left for Maryland on Friday. Talk about the planets aligning!!
Jake left Friday evening for his new home! His new Mom, Andrea, wanted this cat so badly that she left DC in the wee hours of the morning so she could meet with the transport in Hagerstown, MD at 6:30 in the morning. She had to be back in DC for work by 11am so she was really pushing herself to get there in time.
We were all so happy and excited that this adoption went off without a hitch! Andrea renamed Jake "Skittles" and he is really happy in his new home.
Boogie Nights
By Sho Crumpler

Once upon a time, in a far-away, alien land (Miami), there lived a beloved and wobbly little Prince named Elvis.
Elvis, CH Kitty on a Walk
In his Kingdom were seventeen loyal subjects of various ages, colors, coat-length and, of course, disposition, plus Raven, the Royal Nanny, or Pup-Au-Pair.
Rae is a Retriever mix who nuzzles and looks out for the whole brood, furrowing her brow at any KITTY THING that makes no sense to a DOGGIE BRAIN, of which there are many.
But it is CH'er Elvis for whom she reserves a special place in her heart.
As the tropical sun begins to dip into the palm trees, and the heat breaks it's grip upon the day, we gather Elvis & Scooter (our "front - ender") and go outside to the front yard, where the feline family has already gathered.
This is where Raven's affection for Elvis took an unexpected turn. She hovered over him and went into Cat-Wash mode, licking his back until he was wearing a wet - dog- tongue- Mohawk.
CH Kitty Elvis in "How to Wash Your CHer"
Then, after thus declaring her love for all the world to proclaim....
Well, it was like, get a room.
Now, any canine behaviorist will tell you that this sort of thing is not always, um, sensual, in nature.
Between dogs, it can assert dominance, or just good ol' fashioned "I'm so excited, I just can't hide it "camaraderie.
But here, something else is going on.
Clearly, there's love, but it's literally "I got your back."
While the adult cats lounge around us on the sidewalk, the younger, still kittenish group, play among themselves, including Elvis.
His special friend is Baby Nala. Lynx-point Siamese mix, Nala has her (one) eye on ya.
Got It! - Elvis the CH Kitty & Nala Playing
Her trick is to flatten herself in the grass, stalk, and POUNCE upon any unsuspecting lizard, bug, or kitten she has her sight(!) on.
And a fierce little wrestler she is!
But when her play-prey is Elvis.....
she is completely restrained and gentle in her "attack". She holds him and pats him so he is part of the action, but never forgets herself.
Still, whenever this happens, when anyone gets close to Elvis, Raven is on her feet:
"Okay, I'll allow this, but watch yourself.... be easy!"
Meet Michelle and Oliver!
By Kristie (Riley Dean's Mommy)
Michelle Canzano from Kent, Washington has a convalescent center for special needs kitties. Most of her cats have some type of neurological condition. Their names, from oldest to youngest, are Marvin, Bugzy, Ayla, Quinault, Chevy, Desi, Onyx, Jasmine, Kaia, Mia, Cubby, Gypsy, Shadow, Munchkin, and two fosters, Poshine and Tyson.
Amidst all of these sweet babies, Michelle has one CH kitty. His name is Oliver, and he is a nine month old gray tabby. Being a vet tech, Michelle had heard of cerebellar hypoplasia before, but before Oliver came along, she had never seen it firsthand. Since then, she has gotten really involved in learning about CH through Facebook.
Michelle describes Oliver's CH Symptoms as mild. "He has the attention tremors more significantly in his front legs," she says. "His balance is pretty good. He can get around well and use the litter box without much issue. He also has Feline Hyperasthesia Syndrome (abnormally increased sensitivity of the skin) and Juvenile Gingivitis (inflammation of the gums).
While Michelle really hasn't had to make many modifications to her house to accommodate Oliver, she makes sure to feed him first to ensure he gets all of his food: "I sit on the floor more so that he can sit in my lap." Oliver is also relatively mobile. "We still can't get him to sleep on the bed with us but he does get up on the couch and he loves his cat tower."
Michelle currently volunteers with South County Cats, an all-volunteer spay and neuter assistance group (http://members.petfinder.com/~WA285/). She also supports Laura with Harbor Hope Cat Rescue (check out their Facebook page!) and Terrie's Tazzy Siamese and Collie Rescue (http://tazzys.org).
She stresses the importance of both patience and adaptability when adopting a CH kitty, but adds, "That's true for any cat that comes into the family."
"Oliver entertains and amazes us every day," Michelle says. "I love the way he gets so excited when we play with the string toy on a stick. His eyes get like saucers. He is so cute."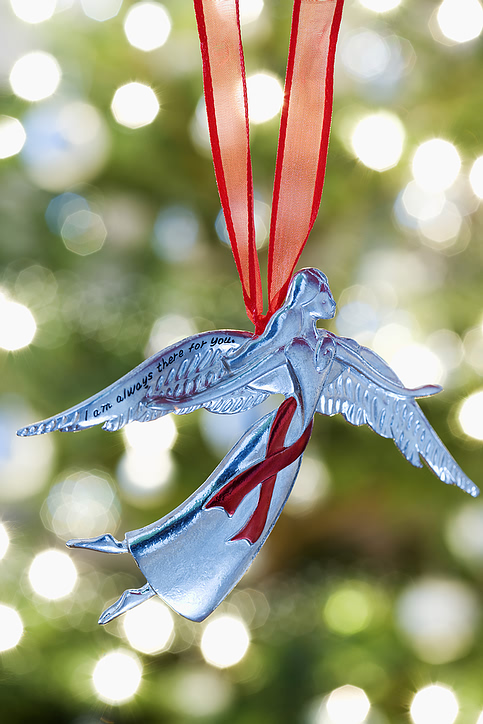 Adoptable Angels

gathered by Debbie Martin (CH Kitty Club Adoption Specialist)
Bean (JUST ARRIVED!) CH Kitty for Adoption in Phoenix, Arizona!

Bean is a mild CH, young male kitty who is looking for his forever home. He is about 9 to 10 months old! He loves to play, gets along with kids and doggies and other young and playful kitties. His condition is mild and does not require any special attention or needs. Just a wobble and sway to his walk! He is a gem and a real lover boy!

He is in foster care in Phoenix with All About Animals Rescue.

Please contact Dawn with All About Animals Rescue at ceo4aaa@gmail.com
***************************************************************************
SUNDAY, FOR ADOPTION AT LITTLE SHELTER ON LONG ISLAND NEW YORK
Sunday is a gorgeous, 2 1/2 year old girl with MILD Cerebellar Hypoplasia. She is spayed, microchipped, and is up to date on her shots. She LOVES other cats and is super sweet with people!

Sunday is located at the Little Shelter in Huntington NY 631-368-8770 ex 215 or speak with Raeanne Citera

For more information about CH, see:
www.chcat.org/about-ch-cats



Raeanne -

rcitera@aol.com

*******************************************************************

Monkey - Deaf CH Kitty for adoption in Fresno, CA

Monkey is a 2 year old, black cat who is deaf and also has mild Cerebellar Hypoplasia. She was found abandoned in a home with six little dogs. She is quite mobile, runs and plays but is not able to jump much. She absolutely adores dogs and people.

She does tolerate cats as long as they stay out of her personal space. In the short time I have had her she has won my heart. But I have a sanctuary situation and it is just not fair to keep her here if we can find her a home of her own. Her latest trick is to take showers with me. She pushes the shower curtain in and there she sits. If I sit on the floor of the shower (which I have to do at times for my back) she leans in and licks the water off of my legs as quickly as she can! She is very verbal for a deaf cat and always greats me with a little trill and will carry on quite a conversation.



She is the typical super affectionate CH cat and has that wonderful sense of humor! She bonds very easily to people. She is very mobile and very smart, already learning hand signals for communication. She is safe and can stay as long as she needs, but she'd really love a home of her own!

Monkey is spayed, vaccinated, and FIV/FeLV negative.

For information about adopting Monkey, please contact Kara at ohana@att.net
******************************************************************
Penelope, CH Kitty rescued from the streets needs a home! Northern New Jersey
JerseyCats is a foster based rescue in northern New Jersey. We have just taken in a cat that we believe has mild to moderate CH. She is gorgeous, and the sweetest thing you've ever met.


She has just had her first vetting, received vax and dewormers and tested FeLV and FIV negative. She is safe in foster care and is not yet ready for adoption. However, I wanted to make you aware of her in case you might know of any potential adopters in the metro NYC area looking for a CH kitten.
Please do let me know if you have any questions or I can provide any further information or if you would like to meet Penelope.
******************************************************************
Bobby CH Kitten in Deerfield Beach Florida now safe and for adoption
Last month you may remember me pleading for help for a CH Kitten in Boca Raton, Florida as the doctor was determined to put him down. Well, Bobby had a guardian Angel in Deerfield Beach, Florida who took him to help him to safety! Bobby is not very severe at all and Bobby is a fun and happy loving kitten who can eat, drink and use his potty box! He also is a lover boy too and will make a wonderful addition to any loving home!


Facebook Videos: http://www.facebook.com/thebeachcomber/posts/362493867132488?ref=notif┬Čif_t=share_comment#!/photo.php?v=3793452757791&set=o.181495576436&type=3&theater

http://www.facebook.com/thebeachcomber/posts/362493867132488?ref=notif┬Čif_t=share_comment#!/photo.php?v=3793410196727&set=o.181495576436&type=3&theater

Please open your heart and home to Bobby!!!!

To find out about Bobby and fill out adoption application please contact Nicole: nicoledupras@comcast.net
*************************************************************
****
Need Rescue or adoption for CH Kitty in Barrie OntarioOther cats are beating the crap out of her
My kitty Portia has CH pretty moderate. I've had her for 5 years now. She's so sweet, and I love her to pieces. Here's the issue I have, my other cats are beating the crap out of her, before it wasn't too bad but its gotten worse an
d worse over the years. Now poor Portia flinches every time someone touches her cause she's so afraid that she's going to get beat up. Its not fair for her at all. Ive tried keeping them separated but I live in a very small space so that doesn't help. I'm looking for a rescue for Portia - someone who understands CH and would be able to take care of her, but being from Ontario I cant seem to find any in this province, do you know of any?
Contact Jenn - oh_jenns@hotmail.com
*******************************************************************
Meet Seth & Spencer in Ontario Canada! Urgent home needed!

These moderate CH boys are full of life and they never stop purring!!
They are just under 1 year old and have been fully vetted. Both are short hair, black, and Seth has a bit of white and is also a polydactyl...just makes him that much cuter!!


Seth (left) is the goofy, fun guy and Spencer is the more serious and observate of the two. They make an amazing and funny pair and are bonded
brothers...they must stay together!! They have been socialized with a friendly dog and both boys love to be held and cuddled.
Seth has the loudest purr and he starts as soon as he sees you! SO SWEET!

They are moderate CH and perfect litterbox users and eat and drink with no problems. They are perfect for a loving family. You will need to do very little in order to have these kittens live happily in your home. The biggest thing they need to kept away from is stairs, although is they were carpeted, we are sure they would give it a go!
Seth & Spencer (right) were rescued from outside. Born into a feral colony that resided around an old gas station they are so lucky to be alive. Rescued by an amazing woman, they then came to join Urban Cat Relief in Toronto, Ontario Canada. They are currently available for adoption. If needed, we will travel to get the right permanent home for Seth & Spencer.

Please email with any questions
Heather ~ heather.ucrcats@live.ca 905-924-2312
www.ucrcats.com ~ Lots of pics and video
******************************************************************
Three CH Kitties for adoption in North Carolina but can be transported along the South East Region to approved Adopters

Check out Mr. Hansel! He is a beautiful, 5 year old Cerebellar Hypoplasia cat, which means he wobbles a little when he walks, but isn't in any pain. He is a moderate CH cat, who loves hanging out on the second story of his cat tree. He is the sweetest gentleman, who adores chin scratches, lounging on the couch, and hanging out on the cat tree. He does great with other cats, as well as dogs, and is seeking a loving home to call his own. He is fully vetted, including neutered and FIV/
Felk negative.
This is Bishop, a sweet 6 month old male, who is fully vetted (neutered, FIV/Felk
negative, microchipped, dewormed, and vaccinated). He has mild CH, which is a non-degenerative neurological conditions that causes him to wobble a bit when walking, however, he is excellent in every way - no health problems, can jump onto couches, and uses the litter box like a champ. Best of all, he ADORES people, and loves nothing more than friendly scratches while he purrs wildly.
Wren is an adorable, 6 month old kitten with moderate to severe Cerebellar Hypoplasia (CH). CH is a neuro condition that causes her to wobble when she walks. It causes her no pain, and she is a happy, healthy kitten who loves to play with other kittens, get ear scratches, and nap on the couch. She is laid back and does well with other cats as well as dogs.

If you are looking to adopt one of these sweet CH kitties, please email adoptionoptionrescue@gmail.com. They are currently located in Chapel Hill, NC but transport is available to approved adopters up and down the East Coast and surrounding areas.
*************************************************************
3 CH Kitties for adoption in Baltimore Maryland At Charm City Animal Rescue
I have three CH kitties right now. Tabby (still!), and Mac and Mallory who are siblings.
Tabby (above) is about 9 months old now, and has very mild CH. You almost don't notice it until she jumps or tries to stop running and does a bit of a stutter step. She is spayed, vaccinated, and her mom tested negative for Felv/FIV. She's been dewormed several times, but remains long and lanky, which is exactly how her mom was. She loves to be on you, and will sleep on your face if you let her! When you pet her, she pushes her back legs in the air so hard, that sometimes she comes up off the floor!
Mac and Mallory (left) are about 8 weeks old now and have had their first distemper vaccines and been tested (negative.) They were in a shelter and were emaciated, so they can't be altered until they weigh enough. They also have a sister named Megan who does not have CH.
Mac has noteable CH. He shakes from the waist down. He loves to run around, does not like to be picked up much (because of the way he shakes) but he likes to sit in your lap.


Little Mallory is fragile but very loveable. She has a lot of weight to put on. She has noticeable CH but shakes a little all over. She is active, but not as spunky as the other two. She purrs all the time and is super sweet.
Contact Michele michelle.ingrodi@gmail.com
***************************************************************************
Jack CH Cat and Gaby for adoption in Bulgaria (Can move anywhere in Europe!!!)
Here comes a special request all the way from Europe and without Quarantine in United Kingdom!!!!
From Amanda's Blog "Life With CH Cats"
Denitsa, a reader from Bulgaria, emailed me the other day and said she needs help finding her CH foster and his kitty friend, Gaby, a home. While I know most of you are in the U.S., I also know that many of you know folks in Europe - and of course, I can't forget
Martha and Tanja
!
Anyway, here's their story and a bit more about them:
Denitsa has been fostering Jack, a lovely male CH cat, for three years, and she loves him dearly. Unfortunately, he bullies one of her cats to the point that Denitsa decided it's time to find Jack's forever home. While Jack may act out with Denitsa's cat, he's befriended another one of her fosters, Gaby. Denitsa would like them to be adopted together since they're so bonded.
A while back, Jack and Gaby were transfered to another foster home in Austria; however, the other foster family had four dogs and their own foster cat bully, which resulted in Jack and Gaby living in a bathroom.
Now the two are back with Denitsa, and she wants to find them a forever home in Europe. Here's how Denista described them:
Jack: 4-years-old, very active, playful, extremely affectionate to people. He comes like a dog when called, and it does not matter what he is doing at the moment - when you call him by name, he comes immediately. He has a great affection for people. That is his greatest advantage. I am not exaggerating. The most important thing for him is really the person. He is castrated, vaccinated.
Towards other cats his behavior cannot be predicted. He is not aggressive, but tends to be bossy. Also, he likes to play with other cats, but his play is very, very rough, and other cats refuse to play with him. When that happens, he gets musical - he roams the room and sings.
He is a cat that needs intellectual entertainment all the time. I have 3 more cats and Jack has issues only with one of them. His CH is mild; he can jump on the sofa, but cannot climb on the cupboard. He uses his box without any problem, but he eats mainly by taking his meal on the floor or just lying beside it.
Gaby: 2-years-old. She has a permanent limp in her back foot. She was found in a hole in the ground, where she stayed for several days. She had a trauma and the limping will be forever.
The problem with her is she is not social with people. She prefers to keep a distance from people. She is never aggressive, never! This is the strangest thing with her. She sleeps next to me, but does not allow me to touch her. When I pick her up in my arms, she just waits for me to finish. No one wants such a cat, but she loves Jack and imitates him. They are very funny.
If you're interested in these two beauties, please let me know and I'll put you in touch with Denitsa. Thanks!
CH Kitty Claire for Adoption in Chicago with Friends of Chicago Animal Care and Control!
Claire is an adorable, sweet, talkative, gentle, friendly, and loving, one-year-old, female, grey tabby looking for a loving guardian. Claire was relinquished to Chicago Animal Care and Control by her family. They explained that as a kitten Claire sustained a head injury. So, while Claire is healthy, she is hearing, vision and motor impaired. She has a slightly funny way of walking but she gets around just fine. She has been diagnosed with Cerebellar Hypoplasia. She can still live a long, happy and healthy life. She just needs to be reminded where her food is. Claire loves people of all ages including children; she follows you around and rubs on your legs. She also loves other cats as well as dogs. Claire has excellent litter box habits and will make a wonderful family pet. Claire is spayed, up-to-date on vaccines, micro-chipped, de-wormed and virus-tested.
To meet and possibly adopt Claire, please call, e-mail or text her foster mom Katye at
singsingkitty@yahoo.com
or
815-603-1157
. Her adoption fee of $75 benefits the Friends of Chicago Animal Care and Control.
*******************************************************************
2 CH Kittens who needed rescue from Ann Arbor are now for adoption in Chicago Ill. Area

Remember a few weeks ago networking these 2 CH Kitties who needed rescue in Ann Arbor Michigan? Well the 2 kittens are safe along with their mom with rescue and they will be needing a home!
All that needs to be said is that
t
hey are adorable and
learning to stand up, they
are 5 weeks old so
they are
still learning! 8)
All adoption inquiries should go thru Ann.
Ann Persenaire
ann_arf@yahoo.com
www.ARF-il.org
*************************************************************
4 CH Kittens and their mom for adoption in Ocosta, Washington
Mom is not a CH Kitty but she is cute and for adoption too! Her kitties are adorable and they all need homes and are located in Washington State in the town of Ocosta!
If you would like to find out more about these sweeties please contact
*************************************************************
12+ CH Kitties for adoption in NYC area and fosters are desperately needed as K9Kastle cannot rescue any more CH Kitties without your help by fostering.
We don't want to lose another CH Kitty like Mick (above) who was euthanized at the shelter.
for an application for adoption or fostering.
K9Castle in Brooklyn New York has many CH kitties for adoption here are a few who are available!!!
*************************************************************
Thumper, a paralyzed kitty at Best Friends Animal Sanctuary looking for a home of her own
By Patty LaQuay, Best Friends Volunteer

(Patty has been wonderful with giving us updates on the CH Kitties with Best Friends Animal Sanctuary but since we are doing a piece with Paralyzed Kitties and Patty just returned from Best Friends and a sleep over with Thumper who is paralyzed thought it would be nice to share Patty's recent visit and sleep over with Thumper. Thank you again Patty for a special needs update)
Once in a lifetime opportunity!!!! You'll never get another chance to bring sweet Thumper into your heart & home if you don't scoop her up soon. Though whoever adopts this sweet baby will surely be special in my book, it really will take an "extra" special person to give Thumper the forever home she so deserves. You see, her back end was paralyzed due a dog attack when she was younger, resulting in not only the loss of use of her back legs, but also incontinence. She had a home before the attack, but they gave her up. She doesn't let that get her down though & manages to get herself around just fine. She can even climb up on things if she wants. Born in 2000, she is a sweet petite black beauty who came to Best Friends Animal Society (located in Utah) in 2002 & lives in Quincy House. I

volunteer at BFAS at least once a year & the last two times I've visited, I've had the distinct privilege of taking miss Thumper on sleepovers.
Y
es, sleepovers even though she has some special needs. She did so wonderful with this experience both times. Thumper is a very special girl who would love to finally have her own home & person again. She does receive medicine daily & needs to have her bladder expressed however, she can do #2 on her own & it's no problem cleaning it or her up. She loves people & gets along great with other cats though she'd probably be happiest in a home without children, since she can't move very quickly. Won't you take this once in a lifetime chance to give this princess the home she has been waiting for??




Contact:




Best Friends Sanctuary


http://www.bestfriends.org/index.htm
5001 Angel Canyon Road Kanab, UT 84741
(435) 644-2001
************************************************************
Happy summer, everybody! Enjoy the warm, sunny weather!
Bye Bye everyone!
Love,
Ziggy
Hope you loved this month's newsletter, we love making it happen!!!
Ziggy Wigg'n
Little Demon
Elizabeth Holochwost
Founder of the CH Kitty Club (really)
Neal Helman
Editor and Best Daddy Cat and Ziggy's best friend
Debbie Martin
Adoption Specialist
Elise Murphy
Temporary Newsletter Editor
In Memory of Tardy Peebucket
President of Love