CH Kitty Club Newsletter
March 2012 Issue #18
Hi everyone!
My mom and dad are going away for her (and MY) birthday today, no fair! This does however bring up a very important issue with pet owners, especially with people with very special pets (LIKE US!!!) ....Pet Sitters!
Mom and dad were frantic! Our old pet sitter moved away last summer, but finally, they found some one who they trusted enough to take care of all of us. Yay : ))
Be sure to read the article in this issue about pet sitters for special kitties (again, that's US!!)
And remember, we offer these wonderful CH Kitty pins when you make a donation to the CH Kitty Club. That helps us keep things rolling! It helps the newsletter and the website. Donate if you can; every little bit helps!
Tardy Peebucket...President of Week End Get-Aways
$5.00 will get you the button : ))
THANK YOU!!!
CH Kitty of the Month...

Subaru(aka - legs)
The small black and white cat is our CH girl. Subaru (aka Legs) is a happy, well adjusted, and active CH Kitty. I would classify her symptoms as the higher side of mild. She is seen here with one of her big brothers, Simba. She has 4 feline siblings, 3 canine siblings, and a goldfish. There are 2 full time humans in the house along with 2 part time humans. One is a college student, and the other a college grad with a boyfriend so she is never here.
Subaru is the joy of our life. We got her from the pound, and she was very small and at first looked like she had standard issue small kitty sea legs. As she grew, however, it became clear to us the there was something else going on. The vet told us she had a cat like this but thought it was from a vaccine. After learning about CH, though, now I get to teach her something. I am thankful for all these resources about CH and places to go to share info. It is so nice to bond with other humans whose hearts are as big as ours!
Vanessa, our oldest daughter (the one sleeping in the photo), has a friend who is an animal warden at a pound. She happened to mention that this very tiny kitten needed a furever home. Vanessa, who, unbeknownst to us, shares her parents' love of animals, told her friend she (meaning we) would adopt the kitty. As we watched her grow and develop, she totally won us over and before we even heard of CH, we recognized how lucky she was that we were the ones who had adopted her. Now my husband and I are so attached; Subaru wiggled a special place in our hearts, and we have lots of love to give. She is just so special. We decided that in the future, we would look for special needs kids to love furever.
Subaru is happy, energetic, and gets along just fine. Our big cats and dogs seem to sense her needs for space to get around, and play with her in a way that ensures she is safe. It is the sweetest thing to see them all play, and we feel so blessed to have our little girl "Legs". Subaru is around a year and a half now. However, we are becoming a little concerned because she has this incredible appetite, and we don't want her to eat her way into immobility. LOL
The World According to Riley Dean:
By Riley Dean (With a Little Help From Mommy)
Happy early St. Patrick's Day, everybody! It's the month of leprechauns, four-leaf clovers and
pots o' gold! Hopefully you're planning to celebrate like I am. If so, here are some tips for
making St. Patrick's Day a fun, yummy and safe holiday.
Not only are veggies very good for us, but some of us less finicky CH-ers even like to munch on
them! Why not give us a few traditionally Irish root vegetables? To celebrate, my mommy likes
to cook up a few potatoes and carrots for my siblings and me (sigh....and the dog). She boils
them in a mixture of half water and half low-sodium chicken broth. Then she lets them cool in the fridge, cuts them into tiny pieces, and gives us a heaping couple of tablespoons each! I love it, and I can't even always tell that it's got vitamins

that are good for me

in it.
Meanwhile, please remember that if you find it in your heart to give us a little treat of that St.
Patrick's Day tradition, corned beef and cabbage, that you rinse the corned beef off in the sink
for us first. We don't want to have too much salt or spice! Most importantly, no matter HOW
much we may seem like we want it, please NO BEER for your fur-babies, CH or otherwise! It's
very dangerous for us (and some of us already feel self-conscious about our inability to walk a
straight line!). If you're looking for a special holiday beverage for us, a box of lactose-free pet milk (sold at most pet stores) will do just fine!
Finally, for those who feel like making your CH kitty a real homemade treat just for him/her on
St. Patty's, here is a recipe that I happen to enjoy very much!
(Taken from The Kitty Treats Cookbook by Michele Bledsoe)
½ cup cooked chicken livers
1 ¼ cup whole wheat flour
1 teaspoon dried parsley flakes
1 tablespoon soft margarine
Preheat the oven to 325 degrees. Place the cooked livers in a blender with ¼ cup water. In a
bowl, combine the flour, parsley and margarine. Add the liver mixture and then knead it all into a
dough. Roll the dough to ¼ inch thick, and cut it with a cookie cutter (I suggest using a four-leaf
clover pattern!) Place the cookies on a greased cookie sheet and bake them at 325 degrees for
twenty minutes. This makes one dozen.
I hope you enjoy your cookies, and I hope you enjoy the luck of the Irish this month. Happy St.
The Story of Reilly
by Kitty
In April of 2009 Reilly was born to a feral mother in a feral colony near Hendersonville, NC. Just a few weeks later, the barn where the ferals lived was bulldozed. Reilly and a few other kittens were rescued, and were taken in and bottle fed by a Humane Society volunteer from a county about two hours away.
The Humane Society had the kittens spayed and neutered and vaccinated, and their foster mom loved them. She loved them so much that she didn't want them to be adopted. They spent the days running around her basement, and went into cages at night. But she always found excuses not to put them up for adoption.
About 11 months after he went to live with this volunteer, Reilly and the other kittens weren't kittens any more. And the woman stopped loving them. She told the Humane Society that they all had to go to the shelter so she would have room for more kittens. But the shelter didn't have room for so many at once, and some of them might be put to sleep.
So Reilly and a couple Manx cats from this situation went to Tailless Cat Rescue, a breed rescue for cats with bobtails or without tails. As soon as Reilly arrived it was obvious that he was different from the other cats. He was an American Bobtail rather than a Manx, and his coordination wasn't right. Sometimes he'd jump off the bed and tumble heels over head. He could jump up on things, but had to look and look and think about it hard before he tried. And his back legs just didn't quite go where they were meant to go sometimes. Once all these cats were out of quarantine and turned loose in the whole house, occasionally Reilly would forget where the litter boxes were.
A trip to the vet brought the diagnosis that Reilly had mild Cerebral Hypoplasia. Compared to many CH cats he did extremely well, but he wasn't quite normal.
Confining Reilly to just a few rooms solved his litter box troubles, and he gets along well with most other cats and dogs. He loves people, and will knead on you and even act like he's suckling if you are wearing fleece or something really soft.
Reilly-American Bobtail cat for adoption
But because he has mild CH, people wanting a normal cat don't want Reilly. And people wanting CH cats don't seem to want him either, because his symptoms are too mild. He's just not wobbly enough.
So now he's been at Tailless Cat Rescue almost 2 years without getting a forever home. And although living there is nice, it's not like having a REAL family.
If you would like to give Reilly a home, contact Tailless Cat Rescue at taillesscatrescue@hotmail.com or visit the website at www.taillesscatrescue.com for more information.
Pet Sitter Pickin'
by Elizabeth Holochwost
Finding a pet sitter is never an easy thing to do, then add into the equation a disabled kitty or two and it becomes oh so much more difficult.
Last summer our much loved and trusted pet sitter had to move out of state due to health problems. Although we rarely leave for more than a few hours at a time, we do occasionally go overnight to a concert or a weekend get-a-way.

We were nervous about finding another pet sitter. Tardy is a handful himself, then we had added the evil Ziggy into the mix.

We tried first to contact pet sitters in our area through websites. I was elated to see there were quite a few to choose from! So we started trying to contact them. Some never returned phone calls. Some responded and then never followed up. We found two that were willing to do the job, but were 'unavailable' when we needed them. Some were just outrageously priced! All in all, a very bad experience. I tried Care.com, not good at all!

Finally, I remembered that one of my own clients had mentioned that if I ever needed someone to take care of the kitties, she was very willing. This made me a little nervous, blurring the line between client and pet sitter, but we were getting scared that we would never be able to leave the house again!

So, I called Tina and asked if she was serious. She said yes, so we went on an over nighter and she took care of them. She called to tell me that Ziggy had attacked her, eeeek! When we came back I asked if she were willing to do it again. She said yes. WHEW!

When Neal and I decided to go away for this weekend, I called Tina and asked if she were available for the whole four days, she said sure! Then I asked if she were willing to cover my clients also, and she said yes to that too!!

So here are my suggestions on finding a pet sitter:

1) A trusted kitty-friendly friend or relative will always be your best bet for peace of mind.

2) A vet tech who is familiar with your kitty and who knows what to expect from a CH kitty is good!

3) Ask your relatives and friends who THEY use for pet sitting needs, I always say word of mouth is the best way to find a pet sitter. Your vet may also be able to recommend a good pet sitter.

When you find someone willing and able to take care of your CH kitty, make sure you have them come and spend time with your little sweetie. Watch how the care giver and the kitty interact with each other. Make sure the care giver understands 100% what needs to be done for your kitty.

Good luck : )

New Family Member...
Meet Oliver, Interstate Traveler
by Oliver's Crazy Cat Mom, Michelle
Oliver had a very hard start to life. He and his brother were abandoned in the parking lot of an animal shelter in Montana. Another rescue there pulled him from that shelter because they didn't know what to do with a kitty with his condition. The rescue group in Montana knew a wonderful lady named Laura in Gig Harbor who has a great rescue, Harbor Hope Cat Rescue, which specializes in special needs kitties. They asked her if she would take this sweet boy in because they didn't really have the resources to find him a great home. Laura said she would be happy to help. So the call went out for someone to transport. I signed up immediately. So over the Martin Luther King weekend I traveled to Spokane, WA. and met the Montana Rescue group there, where we did the hand off. I decided to stay overnight with family who were immediately enamored with Oliver.
So the next day we got in the car and started our trip back over the mountains to Western Washington.
Once we got home we had the snow event of the year (Snowmaggedon). So I wasn't able to get to Harbor Hope as planned. So Oliver ended up staying with us for 2 weeks. Which was okay because my other cats accepted him with no issues at all. So the time came to take him to Harbor Hope, I just couldn't break the bond that so obviously had been created during those 2 weeks. So we decided to keep Oliver. He has been the perfect addition to our feline family. His balance is pretty good, but he has a lot of muscle tremors and FHS. His energy improves every day as does his flexibility. We continue to work with him so that he feels comfortable being on the couch and the bed. Last week I took him over to meet his "Aunt" Laura. She was so happy that he stayed with us. We love him dearly.
Meet the Parents....
Cathy and Miles!
By Kristie (Riley Dean's Mommy)
Maybe because we CH kitty parents are spread out all over the country, it's not very often that

I get to interview a CH kitty mommy so close to my own neck of the woods. However, this

month I got to interview Cathy Fisher from Sonoma, California. Cathy not only lives relatively

near to me, but she's even an alumnus of the school where I teach. Small world! Cathy works

as a vegan educator, chef and cooking instructor. She even has her own food blog:

http://www.straightupfood.com
She is also mommy to twelve-year-old female cat Rosie and Miles, the four-month-old CH kitten.

Miles, a dark and light brown tabby with gold eyes and dark eye-liner, was found by Cathy's

niece's husband on a farm as part of a feral kitty family. Miles was slower than the rest, making

him easier to catch. "They took him to a vet, who wanted to euthanize him, and luckily my niece

said no. They couldn't keep him, so I took him." Cathy's niece researched CH, and her friend

Kimberly referred her to the CH Facebook page. Since then, she has watched You Tube videos

about other CH Kitties, and from this concluded that Miles has a comparatively mild form.

"His head and neck are mainly affected," Cathy explains. "He can walk and run no problem.

Sometimes he runs into things because his head is bobbing while he's running fast and he

doesn't judge it quite right. But most of the time he doesn't bob much; mainly when excited

(eating, sometimes when playing or running) or stressed (when Rosie is hissing at him).



Cathy has had to modify Miles' eating area because he tends to get his food everywhere ("due to his head moving around so much"). She had his water bowl on a rug and later discovered that the wood floor below it had become damaged due to his messy drinking. "I did not realize because you can't see water on a rug since it just soaks in. I now have his food bowls in a shallow (maybe 6 inches high on the sides) plastic container that is about 3x2 feet in size. Then I just clean the container instead of the floor or rug and walls."

As for his food, Miles is currently on a quality grain-free wet food, and Cathy wants to switch

him to raw soon. "I work in nutrition, so I'm pretty into the health of my cats too."

However, it's not just Miles' feelings that she has to consider: "Rosie and I are two mild-mannered girls, so having such an energetic boy in the house is quite a change for us. Sometimes he lunges at her to get her to play, and she just hisses and growls and runs away most of the time." She makes sure to spend equal one-on-one playtime with both of her fur-babies. Still, Cathy tries not to give up hope. "I'm hoping that I will come home one day and they will be

curled up together. I think Rosie would really enjoy him if she opened up a bit. I have faith that this can happen."

Even though she is a relatively new CH kitty parent, Cathy is already helping and educating others. She has made a video of Miles and posted it on You Tube so other new

CH parents can see how Miles functions:
CH Kitten: Miles at 4 months
"I just love photos and making videos, and Miles is such a good subject."

More than anything, Cathy just wants to be a good mommy.

"I love to make them happy and comfortable," she says, adding that being happy, healthy, safe

and loved is, "Not a bad combination for any cat. Or person, for that matter."

Feline Hyperesthesia Syndrome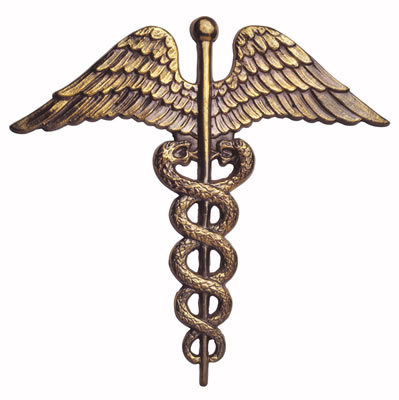 Does your kitty seem super sensitive to touch, noise or stress? Has your kitty's back ever seemed to have a mind of it's own? Does your kitty groom itself excessively? Or does your kitty just plain NOT want to be touched? If so, your kitty could have Feline Hyperesthesia Syndrome, also known as self-mutilation syndrome, rolling skin syndrome, twitchy cat disease, and atypical neurodermatitis.
There is no known cause for this condition but it very prevalent in kitties with CH. Some cases can be behavioral and others can have a physical cause. Unfortunately there is no test for this condition either. The veterinarian will eliminate every other possible cause of this behavior, thus leaving hyperesthesia syndrome as the final diagnosis. Diagnostic tests to help rule out other cause can include a complete neurologic exam, blood work, spinal radiographs, skin scrapings, etc.
So what can you do for your kitty if the diagnosis is Feline Hyperesthesia Syndrome? The number one thing is to be understanding of your pet and what causes their symptoms. Also, minimize stress as much as possible. Develop a feeding routine and stick to it. Watch for environmental triggers, and then try to eliminate those triggers.
Medical treatments may be anti-seizure medications, corticosteroids, or anti-anxiety drugs. It may take time to determine which medication will be most effective. Once an effective medication has been found, your veterinarian may try decreasing the dosage over time, to see what the lowest effective dose is. However, in most cases symptoms return if the medication is stopped. So treatment is life-long.
We have two kitties with this condition. One CH and one non-CH. Our non-CH kitty, Desi, was very aggressive when we got her almost two years ago. You couldn't get near her without her growling and trying to bite you. This was the reason her owner asked me to take her in because NO ONE would take her. She was 6 years old at that time. I took her in to my vet, and we almost immediately had a diagnosis. Besides her aggressive nature, she groomed her belly excessively from the time she was spayed (she was spayed as a kitten, her fur never grew back). Also, if you looked at her in a position of "rest" it looked like her fur on her back was standing on end. We tried to do medications, Amitriptyline (anti-anxiety medication) and Gabapentin (anti-seizure medication). However, we couldn't find a comfortable way to give the medications. I would consider Desi to be a severe case. You can't pick her up and hold her. No matter how we tried to give the meds, it stressed her out completed. We eventually stopped all medications. After many trials and tribulations, Desi is a pretty well-adjusted cat. She still growls a lot at the other cats, but she has integrated and no longer confines herself to her "room". She no longer attacks us. The biggest contributor to this is that we adjusted to what she needed. No petting except on the head. We don't pick her up, however, she will come lay on me on the couch at times, but it is on her terms.
Now we have Oliver, our CH kitten. He has the rolling of the back and doesn't like to be held certain ways. We are hoping to take what we learned with Desi and apply it to Oliver so we can hope to minimize any stress to him and minimize his discomfort. It is all about understanding and adapting to their needs. I am purchasing a Thundershirt this week to try with Oliver to see if it helps make him more comfortable.
I hope this short article help shed a little light on this condition. It is believed that FHS isn't common in cats but I am learning as I become part of the CH community that this belief really isn't true. If your kitty shows signs of this disorder remember to be understanding and see your vet. Thank you.
Spotlight on Toni's Kitty Rescue in San Francisco
(CH Kitty Friendly Rescue and Supporter)
Founded In 2004 by Toni Sestak
This month I am spotlighting Toni's Kitty Rescue in San Francisco. Every month I try to spotlight the rescues with whom I come in contact while networking to find homes for their CH kitties. Toni works along with Naomi Conroy with some tremendous CH kitty rescues, adoptions and missions. Toni's rescue has covered adoption fees for CH kitties with San Francisco's Animal Control and rescued CH kitties. Naomi jumped to the assistance of seven kitties from our fallen CH Kitty Club member Kim Daugherty. I am very grateful for the wonderful work of Toni's Kitty Rescue!

Toni and Naomi

Toni's Kitty Rescue is a registered 501(c) non profit organization founded by Toni Sestak in 2004. We are an active, dedicated community of volunteers who provide foster care for sick, orphaned kittens that are too young to be considered adoptable. We work hand in hand with San Francisco Animal Care and Control to create and deliver life giving resources to homeless cats and kittens. In addition the cats can also be seen at Pet Food Express and the San Francisco Animal Care & Control Cat Adoption Center is at 1975 Market St. The center's hours are 9 a.m. to 8 p.m. Monday through Sunday.

Toni began her rescue and foster work in 1995 and never stopped! She founded Toni's Kitty Rescue as a registered non profit in 2004. Toni was born and raised in California. She has lived in San Francisco most of her adult life and raised a family here with her husband.

Please take a look at Toni's Kitty Rescue website and if you live in the San Fran area please consider volunteering with them.
http://TonisKittyRescue.com
Experience the Rewards

Ready to foster your first kitten? Here's how.

Attend a general orientation to get familiar with our shelter. After attending orientation you can meet with Toni or a TKR volunteer to sign up as a foster. Please call (415) 554-9414 to reserve a spot in an ACC New Volunteer Orientation if you are interested in becoming a foster kitten volunteer during the 2012 Kitten Season.

Toni's Kitty Rescue volunteers must take an orientation class before they foster their first kitten. If you were waiting for your orientation class to start we have good news!

There are orientation classes provided throughout the year. The new classes are listed below. All orientations take place at SF Animal Care and Control and begin at 11:00 AM

Want to start the new year by becoming a TKR volunteer?

Upcoming dates for New Volunteer Orientations at ACC.:

Saturday, March 10, 2012 @11:00 AM

Sunday, March 25, 2012 @11:00 AM

Thank you Toni of Toni's Kitty Rescue, Naomi Conroy, and all of the wonderful volunteers and the outstanding efforts of San Francisco Animal Control!

Birthday Blurbs
Tardy Peebucket- March 1
Tardy doesn't share his birth year any more, he just says he's a wobbler well into his teen years. Happy Birthday sweet Tardy, President of the Universe!!
Mom (Lizzie) and Daddy (Neal)
Shakey Pudding Pie- March 14
We are happy to celebrate Shakey Pudding's birthday on March 14th.! She will be eight years old. We love her to pieces and are very thankful this little pumpkin was born at our home by her stray mom who knew we were suckers! We have her mom, Shmoopy, too! HAPPY BIRTHDAY SHAKEY! WE LOVE YOU!!
The Interviews
Recently Amanda featured three CH kitties on her blog:
Read Hippa & Nanako's interview (http://lifewithchcats.com/2012/02/08/meet-hippa-nanako/)
Read Moby's interview (http://lifewithchcats.com/2012/02/20/meet-moby/)
If you'd like your cat profiled, please click here. (http://lifewithchcats.com/tell-us-about-your-ch-cat/ )
Two Reasons (Other Than CH) Why a Cat May Wobble
By Amanda Maurer Woodhead
We know that when a cat can't hear, he's deaf. When he can't see, he's blind. But a cat who wobbles doesn't necessarily have cerebellar hypoplasia.
This really shouldn't really come as a surprise since the brain and body are quite complex. As with CH, just the smallest difference or injury can become into an issue. Consequently, there are several other conditions that can lead to wobbly movements in cats.
A while back on
my blog
, I mentioned how
CH cats have cerebellar ataxia
- it means there's a dysfunction in the part of the nervous system that coordinates movement (in this case the cerebellum, hence the name). This should make sense to all of us, since we know all CH cats have some sort of damage to or underdevelopment of the cerebellum.
But there are also two other types of ataxia that can lead to wobbly movements in cats:
Vestibular ataxia: This type of ataxia is caused by a problem with the inner ear or the nerves from the inner ear to the brain.
When there's some sort of damage or disease here, it prevents the vestibular system from doing its job - controlling balance and feeding information to the brain. It's the vestibular system that tells you when you're upside-down or falling, in addition to how you should move your eyes, arms and legs.
Cats who have vestibular ataxia often walk in circles, fall to one side, tilt their heads and their eyes may flicker from side to side. It's often caused by an ear infection or lesions in the ear or brain. Depending on the cause of the vestibular ataxia, your vet may be able to cure it.
Sensory ataxia: This is a result of any issue with the brain, spinal cord (when it's slowly compressed) or peripheral nerves that detect the location of your cat's limbs.
Cats who have sensory ataxia may stand and walk with their legs spread apart. They're also usually weak, because the nerves don't communicate properly with their muscles.
So now you know! But before you try self-diagnosing your cat or a friend's cat, be sure to bring up your thoughts and concerns with the cat's vet.

The Trip from Oregon to Washington with Pippa and Pixie
by Vivienne Edwards
I was pretty apprehensive about the drive to meet up with Terrie and Laura. Traveling with cats can be quite traumatic at the best of times, and I have had mine "sing" to me for 100 miles before now! I got the car loaded with everything I could think of the night before: spare blankets, food, water, clean up cloths, garbage bags, you name it, and I had it! I was awake at 5:00am and went quietly to coax the pair into the carrier. Pippa is pretty laid-back so she was no trouble, but Pixie is another matter altogether. As soon as she saw the carrier she bolted head first under a chest of drawers. All the coaxing in the world would not get her out, so I had to pull the drawers out to enable me to reach her. I finally got them loaded into the car but realized that the carrier was too large to fit well on front seat. Finally, I got it in facing forward, and we were off. My only error was putting a plate of meat on the top of the carrier and forgetting it was there. At the first curve, it spilled the meat down the back of the passenger seat, so the car was pretty fragrant for the rest of the day.
It was a great drive with little traffic through Portland as I was very early. I called Terrie on the way and was actually at Tacoma Mall about ¾ hour early. Terrie found me with no problem and I sadly handed Pixie over. I have to say that I loved Terrie on sight and really was very happy to pass Pixie over to her, being confident that she was going to a great place. I am always sad at letting one of my babies go, and Pixie is so darned sweet and funny.
I then drove on to find Laura's fantastic rescue, and Laura, bless her, took the time to give me the grand tour. What a fantastic place she has. I got so many ideas to incorporate into my rescue here in OR. My cat house is basic and functional while Laura's is so pretty and such fun as well as being functional. What a place for the hurt and damaged babies she has in her care. I could have stayed for hours!
Finally, regretfully, I had to leave and wend my way home. I did manage the trip in one day although at nearly 500 miles, it was a stretch and I was exhausted. I would do it again in a heartbeat, if only to see Terrie and Laura again.
Fuzzy Tails

Wow, time is quickly advancing and we have made it thru January and February with our little fur kids beside us with little or no nasty weather. We all know that Spring is right around the corner, we just need to get through the Ides of March. As we all know, March comes in like a tumbling CH baby and goes out like a CH baby quietly sleeping in their bed (or your bed as the case may be)!
Our Tales begin with the well known Riley Dean and his merry troupe of friends. Riley was enjoying his dinner, until he noticed that Kip (his blind dog brother), seemed to be eating something different. Ahhh, said Riley, I need to investigate this. With that thought in mind Riley Dean made his way over to Kip and actually pushed the poor thing away from the food dish. Now Kip may be blind, but that coupled with being 22 pounds seemed to be a real victory for Riley Dean. Arriving at the food dish as only a CH kitty can, he about took down Kip and plopped his body across to the dish. In my house that would be fighting terms, but good ole Kip got Riley Dean's scent and knew better, and even stepped back ever so carefully to allow him to have a different snack than his kitty food. Again, Riley started to eat when up from above came a quick hand and his "new treat" was quickly taken away by Grandma. Moral of this story is, "If at first you don't succeed try try again",....but when Grandma is not watchin'!
Our next tale you may have read about on the internet, and it should be part of "what I learned this week". Anna always has good little tidbits and was not to be outdone by Wallace K this time. As we all know our Ch'ers can surprise us on a daily basis, and again this was one of those instances. Wallace K manuevered the wall to keep himself moving and has now made it to the living room. After this long walk (now not a rock 'n roll) he has decided to make his home under the recliner. Now, he has made his great move and Mom has to play "checkmate" and figure out how to get him from under the chair. Keep us posted, maybe he will really learn how to get in the chair too.
The column wouldn't be complete if Ziggy wasn't a part of it, and so here is his tale! Last month Ziggy's mom (Liz) actually took a day off for a vacation, and this meant Ziggy had his first experience with a Pet Sitter. Many of us don't know that Ziggy is a force to be reckoned with, and the pet sitter was no exception. Her first, but not last visit was met with hissing and a combat attack of her ankles. She was really trying to be a good pet sitter, but Ziggy wants to be sure she doesn't return. The trick didn't work. The pet sitter has returned as a visitor to try and make friends, spending time trying to get on his good side. Liz and Neal are planning a four day vacation soon so we can look forward to the follow up stories when they return. By the way, it may take several visits to get on Ziggy's good side since Liz says that he still is not that nice to Neal, and he is the keeper of the castle as well! We don't know if Ziggy will ever have a "good side" but we do know the pet sitter will always be on her toes (no pun intended) when Ziggy is around.
The last Fuzzy Tale for March comes from Missy and her crazy crew down in Georgia. Missy was home and awakened by a huge amount of noise in her living room. The dogs were still curled up sleeping peacefully which only led her to believe her fur babies were up to no good. So, out Missy went to take a peek and found Lovey with her interactive track ball toy, just making it go round and round and round. At the same time she saw Effie on top of a box swatting at the flaps, as another little paw of Fifi's came from inside the box batting back. All of this at one time made for an early morning wake up call for Missy. Later that week, it all was worth the early wake up when Missy noticed Effie and Lovey wrestling for the first time, which worried her for a minute until they stopped. At this point they started grooming each other and proceeded to curl up and fall asleep together. Knowing that the two girls rarely spend time together because Lovey is more of a loner, Missy looked at this sweet lovetime and made sure she would remember the good times with the bad, even if it meant waking before the crack of dawn.
The stories we tell and read are all so special, more so when we share them. Many of us may not know each other on a personal basis, but what we do have is a common bond, and that is our CH cats. Thanks for the wonderful stories which you provide, and I look forward to next month with anticipation of many more Fuzzy Tales!
About Health
"FIP" Part One

I remember the day back in 2007 that I brought Felix to the emergency vet for his eye, and I heard those three letters - F-I-P. The doctor said, "It's not good." And that began my journey into learning everything I could about FIP and doing everything I could to prevent another cat from having to suffer the way my Felix did.

Felix was found as a stray outside of our local shelter. The Animal Control Officer there had thought he was a feral cat and so was feeding him and one day walked over to him and just picked him up. I happened to be volunteering there that afternoon and I met Felix. He was emaciated and had fleas. As someone who believes less medicines/pesticides is better for our fur babies, I took him, put him in the

tub at the shelter and suds-ed him up with Dawn Dishwashing Liquid.

Fast forward a few weeks and while volunteering, I noticed Felix's eye was cloudy. I offered to take him home and take him to my own local vet to see what was going on. He was an absolute lovebug, and I didn't want to see anything bad happen to him. So home he came with me and we went to the vet on a Friday. The second the doctor looked at him, she said she thought it was FIP. She said he was a younger cat, probably under 2 years old. She explained that the cloudy eye was caused by the coronavirus mutation that causes FIP invading Felix's eye. She said that's probably why he still looked like he was

emaciated and wasn't gaining weight.

She took bloodwork to run right there in the hospital, and when she walked in I knew it was bad. She explained that with FIP, there are usually changes to the liver and protein levels in the blood. She said the changes in the liver would eventually cause Felix to become jaundiced. She gave me a copy of the bloodwork and went over it with me. Felix's globulin level was 9.2 when the high level of normal was 5.4. His albumin level was 2.2, slightly lower than the normal value. She explained that this was consistent with FIP. She also explained that cats with FIP have a very low albumin to globulin (a/g) ratio. Felix's was very low.

I asked whether it could be anything else that was causing his eye issues and these blood changes. She explained that she thought Felix had the "dry" form of the disease. She said the symptoms of the dry form of FIP could also be caused by diseases like toxoplasmosis or histoplasmosis and certain other fungal-type diseases. She also said the chances of Felix having any of them were low. So I asked her

to run the test for FIP. She said "There is no test. We basically have to diagnose the disease by ruling out everything else." She also went onto explain that the tests for the other diseases were not always definitive. So I asked, "How do we know for sure it's FIP?" Her answer was "well, we really don't."

So she ran a few other tests, gave us some drops for Felix's eyes and we went home to await the results of the tests to find out if Felix had one of the diseases that he was unlikely to have. When we got home, we decided that Felix wasn't going back to the shelter. He was OURS now.

And then I hit the internet. I figured, there has to be something we can do. And what I found was that there was, at the time, nothing we could do. But what I did find was a group of people who knew more about this disease than any veterinarian could. You see, the emergency vet said that they see a few cases of FIP every year, but this group has new members joining every day. So they see hundreds and perhaps thousands of people who have the unfortunate and tragic experience of hearing those three

letters - F-I-P. What I learned was this:

1) F-I-P is the abbreviation for Feline Infectious Peritonitis. I also found it's a name that doesn't exactly describe the disease. While yes, it is a disease that affects felines and it is a disease that causes inflammation of the gastrointestinal area, it is NOT infectious. My other cats couldn't catch FIP. I was grateful for that because Felix had fit right in with my three other kitties and

caused no problems at all in our house.


2) FIP is caused by the common coronavirus. That virus is VERY common in cats and it's estimated 80% of cats have at some point or another been infected with it. Think about the stomach virus that your kindergarten child catches and then it spreads through the family. It's a similar type virus. Coronavirus IS contagious and usually causes some slight stomach upset that could cause a day or two of diarrhea. But often there are no outward signs that the cat has been infected with it.


3) Coronavirus can be passed back and forth and back again. So households with multiple cats have a greater chance of cats being infected with coronavirus. And have a greater chance of not being able to get rid of the virus because the cats pass it back and forth to each other. The virus can also mutate into different forms of coronavirus infection just like we have different forms of the flu, a human virus.


4) FIP occurs when a specific mutation happens with coronavirus that causes the virus to infect the immune system in a way that then causes the immune system to "backfire." The white blood cells, which normally fight an infection, now become the mechanism that allows the virus to

proliferate in the cat's bodies. In particular, neutrophils are infected and you usually see a high neutrophil level in cats with FIP. Researchers estimate that this mutation in the coronavirus that causes FIP occurs in 3%-10% of cats that are infected with coronavirus.


5) There are generally two forms of FIP - the wet form and the dry form. The wet form occurs when there is very little immune system response to the virus. The virus causes blood vessels to leak fluid and the cat will usually have fluid in the abdominal cavity. Fluid can also be seen in the chest cavity. It is straw colored and thick and contains a large volume of proteins. The dry form of the disease usually happens when the immune response is greater but isn't great enough to

overcome the mutation. It involves granulomas forming on the cat's organs and in other areas of the body such as the eyes and the brain. It's important also to note there can be changes in the form of the disease during its course. So for example, a cat initially diagnosed with the dry form of the disease may at some point have fluid in his or her abdomen. And cats that have the wet form of the disease can begin to exhibit neurological signs of the disease, where the disease has affected the brain.


6) And most importantly, that the researcher that has studied this disease longer than any other doctor, Dr. Niels Pedersen, once said that more cats die from a diagnosis of Feline Infectious Peritonitis than die of the disease itself. You see, the fact that there is no definitive test for the disease coupled with the fact that many of the symptoms, such as lethargy, lack of appetite, high globulin levels can be seen with other diseases as well, can lead some veterinarians to jump to a conclusion that a cat exhibiting those symptoms and signs has FIP. And we have seen cats with many other diseases given such a death sentence by a veterinarian who didn't know enough. Or didn't look hard enough for something else. Cats that have had bacterial peritonitis, heart disease, fungal diseases such as histoplasmosis, toxoplasmosis, blastoplasmosis, and mycoplasma/hemobartonella have all gotten a death sentence and diagnosis of FIP from a vet that ultimately turned out to be another of these more treatable diseases. Many, many of these cats are living very healthy lives today, years after having received the diagnosis. And I think very sadly about those cats that were humanely euthanized by a guardian because they died of the diagnosis and not of the disease itself.

That is why it is so important to arm yourself with knowledge. Not just in the case your cat is diagnosed with FIP, but in ALL situations. The group of individuals who moderate the Yahoo group FIPCatSupport have an enormous amount of experience dealing with reading bloodwork and interpreting symptoms.


A few are veterinarians, some are researchers and others are human doctors. They have access to many of the researchers who have been trying to find answers to this disease. In fact, after Felix's death in 2007 from the disease, members of this group found a research publication that noted the long term survival of three cats that had the dry form of FIP who were put on a new drug called polyprenyl immunostimulant. Researchers believe the key to curing the disease is to "modulate" the immune system so that it can "lock out" the disease from white blood cells or recognize those white blood cells

as "bad" and not "good." Polyprenyl immunostimulant, from what I understand about how it works, tries to do that. And there have been some cats whose guardians have come on to the FIPCatSupport group who have been referred to the veterinarian who was running the clinical trial for the treatment that have lived much longer than expected and had a better quality of life during the course of the disease. Some passed away eventually but a few others are still alive months and years after starting

the drug. And just as promising is the fact that there are other researchers working on other types of drugs that are hoped to control or eradicate the disease. I am hopeful that one day, we will see the end of that look in a veterinarian's eye when he or she has to tell a guardian that their cat has FIP.

The CH Family Dynamics
By: Elise Murphy
Meet John and Princess' family!
Family Statistics:
Humans: 1 - John
Cats: 7 - Tazz (7yrs/male/grey tuxedo), LJ (6yrs/male/chocolate), JB (6 yrs/male/chocolate-bigger than LJ), Princess (6yrs/female/tortie/CH kitty), Mr. Martin (6yrs/male/black & white), Chuckles (6yrs/male/grey & white), Lil Wiggles (4yrs/female/white with grey tail)
Overall interactions: Together and peaceful...with a little avoidance
John's kitties all get along very well with one small exception - Tazz and JB are bitter enemies. They do a good job of avoiding each other; however, John does monitor their interactions to make sure they do not fight. They do not have to be separated, though. Lil Wiggles and Tazz are best friends and Tazz takes great care of her. Most of the cats avoid Tazz (Princess, the CH kitty hisses at him when he comes anywhere near her), so having Lil Wiggles around helps Tazz be comfortable and less lonely. LJ is a loner by choice; he does his own thing and keeps to himself much of the day. Though he gets along with everyone, Mr. Martin is John's shadow, following him everywhere he goes and lying on the desk next to him when at the computer. Mr. Martin plays with his kitty siblings and will occasionally snuggle and catnap with them. John considers Princess, Chuckles, and JB to be the Three Amigos and best of friends. Princess and Chuckles play and sleep together and Chuckles follows JB everywhere and makes sure that he is next to JB when they lay down.
Sibling Stats:
LJ and JB are brothers
BFFs: Chuckles, JB, and Princess are best friends and Tazz and Lil Wiggles are best friends
CH Kitty Additions:
When Princess was added to the family, the rest of the kitties were all kittens. They've all grown up together and get along well. Tazz and Lil Wiggles are the only kitty additions that have happened while the others were adults. So, when adding Princess, things settled into place quickly. Princess and Chuckles bonded instantly.
Princess is the head of the family. She is on the border between mild and moderate CH. She can walk and run, but her hind legs have a mind of their own and do their own thing. She has to balance herself when she gets up or when she jumps up on the recliner or a small cat tree. She is not able to make sharp turns or stop on a dime and she has trouble controlling herself when she gets running full steam. She can jump, but to a limited height and when she jumps down, it's with reckless abandon. She can lie down, but most of the time she just falls in place. She can eat and drink with no issues, and plays with toys. John has compensated for her limitations by creating stairs around the house using different items to help her get up on higher furniture, and if she is up on a table or desk he monitors to make sure she gets down alright. He has padded her beds with extra blankets so she can comfortably "fall" into place.
How they help each other:
Chuckles and JB have helped Princess with her CH by playing chase (her favorite game) and wrestling with her. This play has allowed her to build muscle by running and aiding her with her balance issues by wrestling. Chuckles has played in this way, and helped Princess, the longest and JB has just learned how to play with her.
Interesting tidbit:
Even though they don't all get along all of the time, John has caught Princess and JB lying next to Tazz on the bed. Tazz had a hard time adjusting to the family when John first brought him home and introduced him 6 years ago. He is now finally coming out of his shell and wanting attention. He even lays on John's lap and plays. John attributes his change in behavior and comfort to Lil Wiggles, she has taught him how to be more open.
"Peachie"
Update on CH Kitty for Adoption at Best Friends Society in Utah
By:Melanie Amaya Voluneer at Best Friends
Gathered by :Newest CH Kitty Advocate Patty LaQuay and sponsor of kitties at Best Friends Society
** You may recall Peachie as we networked for nearly a year to find her a home in Utah. With the closing of the vet's office, Peachie needed a place to go. Heather Simms Thompson told us of Peachie's journey to Best Friends in August. She and her father filled up their truck with donations for Best Friends and Peachie heading to her new home. She continues her search for an adopter to take her home furever!!! Here is our August article on Peachie
Peachie is a beautiful 2 ½ year old marmalade tabby that came to Best Friends on 6/6/2011. Peachie was born with CH (cerebellar hypoplasia) which is a neurological condition that makes it hard for cats to control their muscles. Peachie came from a veterinary clinic in Bountiful, UT that was closing.
I had never seen a CH cat before. The day I met Peachie, whenever she wanted to go anywhere, she would just tumble her way there. She banged her head and the rest of her body terribly. My heart broke when I watched her. But that was before I got to know Peachie.
Peachie has to be one of the most determined kitties that I have met. When she sets her mind to do something or go somewhere, well, you better get out of the way. The first night she was in the building where I volunteer, they put her in the bathroom with baby bumpers all the way around. Well, that was not to her liking and by morning she had them all over the place. That is when they the caretakers decided she could stay out. That was the beginning of her wonderful journey.
Every time I came to volunteer, which is three times a week, I could see an improvement in her strength. She began to hold herself up more on her front legs and that alone strengthened them. Then she started taking tentative steps and then more and more. Now she uses her back legs spread out for stability and walks across the whole lobby and I have even seen her lunge at one of the other cats (a cat that is very nervous and seems to get picked on a lot, even by Peachie). She improves and is stronger each time I see her.
When I am there, I pick her up for cuddles. Now, she pretends that she doesn't want it and meows very loud and mournful like I am really bugging her. But I'm onto her, so I sit down and hold her against me and then the magic happens. She calms down and just melts into me with her head under my chin and purrs. She loves having her chin scratched. She has a tough exterior but she is a marshmallow inside. You just have to give her the chance to show you (and her).
Best Friends Animal Sanctuary has a wonderful, peaceful place called Angel's Landing. It is a natural amphitheatre with a nice grassy area and on certain mornings they open it to just cat outings. I started taking Peachie on some outings and she absolutely loved them. The first few she did her best to walk around (she was still rather clumsy at this point) but after a few times, she just wanted to sit in my lap and enjoy the peace and quiet with me. We both loved it. But I had to stop taking her because you have to go on a very rough road to get there and being in a crate on that rough road just stressed her too much. I guess when your body is already shaking from CH, the extra roughness is just too stressful. Then a few weeks ago, a couple of wonderful girls, Patty LaQuay and Leslie Cobb, were at the sanctuary and we took her on an outing. She was not stressed when one of the girls was holding her on their lap on the rough road. She so enjoyed being back at the Landing. We put her on a blanket when we got there and she started making biscuits right away. She was relaxed, tried to walk a little, lunged at a few bees and just had a wonderful time. Here are some links to the videos that I posted on youtube showing her outings.
Peachie loves to play with toys and will do her best to chase balls and little stuffed toys. She loves climbing in boxes that have been placed on their side. As I said, she has a strong will and is a determined little girl. She climbs up into cubby holes that are fairly high up. She doesn't really play with any of the other cats, but once she gets to know them, she doesn't bother them either (except for that nervous one that everyone picks on). In fact, she and Nora have been sharing a bed by the door that gets a little sunshine. She does fine with eating although the CH does make her peck at her food. Sometimes I go over and hold her head just to make it a little easier, but she doesn't need my help.
She will go to the bowl, lie down and pull it to her and eat. She does head to the litter box but doesn't always make it and will go right beside it. But she tries, and if we see her heading that way, we will pick her up and put her in it and she will go. Then she jumps out of it faster than you would think she could. It's quite comical. Since she doesn't always make it, she does need butt baths, but she is very good about her mini baths. Then we usually put her in a bed with some blankets that have been warmed up in the dryer and she snuggles down and doesn't move from the bed.
Here are a few videos of her playing in a box. She was very wound up that day.
Peachie will do so well in a home and I hope that she finds her forever home soon. She is a sweet, beautiful girl that will stumble right into your heart if you give her a chance.
Also here is the direct link for Peachie at Best Friends
Peachie (Resides in the lobby of Morgaine's Place) - http://adoptions.bestfriends.org/Default.aspx?dbid=1017310
Please email Best Friends if you would like more information and to adopt Peachie: Cat adoptions: catadoption@bestfriends.org
Also, here are the other CH Kitties at Best Friends looking for their furever homes too!

To find out more about Best Friends, please visit thier webiste http://www.bestfriends.org/
Adoptable Angels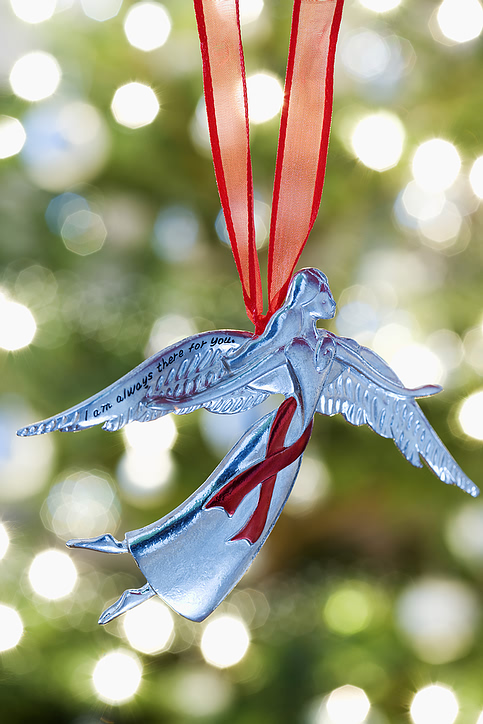 gathered by Debbie Martin (CH Kitty Club Adoption Specialist)
************


"ITSY BITSY"


CH KITTY FOR ADOPTION IN ORANGE COUNTY, CALIFORNIA
Sweet CH Kitten - Itzy Bitzy! Orange Marmalade Kitten!
I was rescued from a lonely shipping yard by a Good Samaritan. I was so sad and forlorn, with no hope of surviving on my own - no mom or siblings in sight. I'm a survivor who has so much love to share!

My name is Itsy Bitsy, aka Itsoo and I'm a sweet and snuggly orange marbled tabby teen kitten (neutered male). I'm a playful and frisky kitten who also loves to sit on laps, who loves nothing but to cuddle for hours, and be held in your arms so close to your heart like a baby. I love to relax with you, using my little paws to "make biscuits" all day. I also love chin scritchies and neck massages, and am used to being cuddled and kissed lots! I'm also very playful, active, and love to chase faux mice and play with the resident kitties. Foster Mom and Dad tell me I have a can-do-it spirit, and I really live life to the fullest!

My eyes are a faint amber hue. I have mild CH, but I am quite nimble despite it. I get around almost as great as a non-CH kitty, and love to play, pounce, tumble and curl up with my foster family and kitties any chance I get. I am seeking a forever home with another playful cat and experienced kitty guardians.


He's about 6 mos old,
neutered, up-to-date on vaccines, dewormers, flea treatments, FeLV/FIV negative, and microchipped.

He is very much a lap kitty, but he is also very active! He needs a forever home with another cat. (He is dog-friendly too :)
************
Lilah CH Kitty at Best Friends Animal Sanctuary in Utah for Adoption
Lilah lives in the lobby of Quincy House, She has cerebellar hypoplasia, which means she lacks fine motor skills and coordination. When we took Lilah to our cottage, I was very nervous because I have never had to care for a special needs cat. We had so much fun with her, and I am glad that we had a sleepover.
At Quincy House, Lilah will howl if anyone

(cat or person she is not familiar with)

comes too close. One caregiver commented that it's because she thinks they are going to fall on her, not realizing that she is the one who falls.

In the cottage, Lilah purred! She purred when we petted her. She purred when she was being held. She even purred when she was moving around.

Lilah loves to snuggle and be petted. I put her on the sofa with me, and she moved over to where my mom was sitting. She is very good at moving slowly to the edge to let you know she is ready to get down, so we could place her safely on the floor. Lilah cannot be left up high without supervision due to her condition. Since I knew she couldn't sleep on the bed with us, I made a bed on the floor out of the extra pillows and blankets in the cottage. Lilah loved it! She had a great time rolling around in the sheets. Lilah does not use the litterbox, but she is good about not making a mess on her stuff. She does scratch so you know she is up to something.
When she was sitting in her kennel, she turned herself around peed outside the kennel so her blankets stayed clean and it was easy to clean up. It was difficult to not want to do everything for her, but Lilah likes to do things for herself. She can manage to get herself to her food and water bowls, and she knows how to find you when she wants love and attention!
Thank you for letting me share my visit with Lilah. The close up picture of Lilah's face was taken by my sister Jeanette.
Please email Best Friends if you would like more information and to adopt Lilah or their other CH Kitties: Email Cat adoptions: catadoption@bestfriends.org
Also, here are the other CH Kitties at Best Friends looking for thier furever homes too!
*** Please take a look at the Best Friends Website if you do not know about their sanctuary! They save many, many animals from all over the country, and the sanctuary is open to the public to visit and open for adoptions. If you are interested in adopting please contact them! Also the sanctuary has many people who come there for vacation to volunteer helping at the sanctuary. While staying there you can invite the residents in for sleepovers.
************
Lynx Needs A Home ASAP
(Although Lynx is in a foster home, he needs to get into a calm and quiet home. His foster is afraid that with all the kittens coming into the foster home,the excitement will not be good for him. Please consider adopting Lynx.)
Lynx is an approx 5-6 year old neutered lynx point Siamese male. He was rescued in November from Cumberland County, and has since been in foster care in Springfield, VA.
Lynx is UTD on all his shots, tested negative for Feline FIV/FeLV/HW has been dewormed, and is on flea preventative. Lynx has possible CH as his back legs lack muscle and he has difficulty with them. This doesn't stop Lynx though: he goes around like nothing is wrong. He is a trooper and very brave as he jumps up on things like a normal cat would, although sometimes he makes it and sometimes he doesn't. This doesn't stop him from trying! After being in foster care for about a month, his foster mom took him to the vet to have a complete blood work up done. Nothing was found and the vet said it was completely neurological. He does experience seizures from time to time which seem to have triggers that include brushing and too much aggressive play with other cats. Despite what is going on neurologically, Lynx is the sweetest boy. He looks at you with this precious face and beautiful eyes and you can't resist! He doesn't like to be held but loves to be petted and will lay in your lap! He also loves to play: toy mice with long tails are his favorite! Lynx also loves treats: he hears the bag from a mile away and comes running!
Brittany3_1@msn.com
************
Two lovely Cerebellar Hypoplasia kitties available for adoption in North Carolina!
This is Bishop, a sweet 6 month old male, who is fully vetted (neutered, FIV/FeLV negative, microchipped, dewormed, and vaccinated). He has mild CH, which is a non-degenerative neurological conditions that causes him to wobble a bit when walking, however, he is excellent in every way - no other health problems, can jump onto couches, and uses the litter box like a champ. Best of all, he ADORES people, and loves nothing more than friendly scratches while he purrs wildly. Please call us if you have room in your heart and home for a special needs kitty.
Wren (nickname Thelma) is our black and white CH kitty with moderate cerebella hypoplasia. You can see here how she uses that tail of hers to keep her upright. She is such a sweet and loving kitten that just needs a little extra TLC. She is the sweetest lady, and she loves other dogs and cats.
If you would like any information or would like to meet Bishop or Wren, please email me!
savecats@riseup.net
************
SHELLY MILD CH KITTY FOR ADOPTION, LONG ISLAND, NEW YORK (near Port Jefferson)
Shelly is a special CH kitty to me, she was on death row in the shelter in NYC and marked as Urgent with no rescue in sight! The attached photo of her crunched down was her shelter photo back in September, scared and very ill! The next photo is the picture I took of her when she arrived to me in the box, the next photo is all the flea and flea dander I pulled off of her. She was a mess! Well, she is in great shape and a very expensive kitty getting well since September! We adore Shelly and she has a wonderful spirit and she is now ready for her furever home! Shelly is about a year old, spayed, and current on all her shots! I want her to have a wonderful furever home and be safe always.
For more information on Shelly please call me!
************
Four CH Kittens for adoption near Woodstock, New York
Meet our two girls, Mare and Filly, who are the torties. Colt and Big Buck are the boys! They are wonderful CH kitties who will warm your heart, they are absolutely wonderful. We rescued them from a situation where they were going to be euthanized because they had Cerebellar Hypoplasia! (How horrible is that!!)
They are wonderful, very happy kitties who are looking for furever homes! They even made our local newspaper so you can say they are celebrities!
We are near exit 20 of the NYS Thruway. Near Woodstock, in the Saugerties/Kingston area, about forty miles south of Albany and two hours from NYC. The kittens are 18 weeks old now and are looking for their furever homes. They are very happy and active as you will see in the video. They eat and drink on their own and use the litter box. They are just perfect! Please contact me if you are interested.
Thanks, Kynan
************
Tilty, extremely mild CH kitty with slight head tilt looking for a home in S. California!
Meet Tilty! Tilty was just rescued from the shelter as they wanted to put him down because he has a slight tilt to his head and a little sway to his walk! We are now lead to believe he has an extremely mild case of Cerebellar Hypoplasia!!! He is just a love bug, so sweet and perfect in many ways, and extremely handsome! I am a volunteer at the shelter and could not let him be killed so I grabbed him but need to find him a home! Tilty is located in Southern California just north of the Los Angeles area!!!!

If you would like to meet or learn more about Tilty please contact me!
Youtube Video
Tilty
Debbie at
rodldeb@att.net
************
Felix CH Kitty for adoption at LIttle Shelter on Long Island! (Huntington)
Hi there! My name is Felix. I am an orange and white neutered male. I came to the Little Shelter on 7/20/11 after a Good Samaritan found me and took care of me. Some mean person abandoned me at The Planting Fields Arboretum. For some strange reason some people think that it's OK to leave cats there when it DEFINITELY is not.
I am looking for a WONDERFUL family that is interested in adopting CH kitty Felix. He is available at Little Shelter in Huntington
Contact me if you are interested in adopting him or have any questions or would like to meet him..
************
CH Kitten for adoption in Beverly Massachussetts
I am Larry Nelson the foster Dad of the CH kitten. She has a moderate case, is about 5 months old (born approximately on Nov. 5, 2011). She is available for adoption and we are located in the East Boston area.
If you are interested in adopting this little angel please call me at 978-927-2661 or email me larnelson@verizon.net



************

Loopy and Ahdri Very mild CH Kitties For Adoption in Long Beach, California
Loopy (Gray) and Ahdri (Diluted Torti) Very mild female CH kitties for adoption in Long Beach, California who will melt your heart
Loopy and Ahdri are very mildly effected by Cerebellar Hypoplasia and get around just great. Both girls use the litter box. They are located in Long Beach, California.
They are both spayed and up to date with all thier shots!
For more information on our CH Girls please contact us via email
lbfelines@yahoo.com
or call us at
(562) 453-7377
************
Muffy, CH Kitty in Audubon, New Jersey for adoption
This is one special girl looking for a very special home!
Muffy came from a local shelter after being brought in by someone that didn't know what was wrong with her. Muffy has Cerebellar Hypoplasia (also known as "CH"), which is a neurological condition that causes her to bob and weave all over. Don't think this slows her down though! She loves to tumble and tumble.
While with Joa's Arc, Muffy's coordination and limb strength has been improving. Please don't think of telling Muffy there's anything wrong with her! In her mind, she's as normal as any other kitten and she loves to play, cuddle and if she sees hair hanging, she loves it!! She is so funny that she just makes everyone laugh once they realize that her special condition doesn't affect her ability to be happy.
Muffy needs a very special home that will overlook her disability, but keep her safe. For more information on Muffy and CH, please see our blog post about this fabulous little girl: http://joasarc.blogspot.com/2010/08/introducing-muffy.html
Joa's Arc
PO Box 243
Audubon, NJ 08106
Email: JoasArc@gmail.com
PLEASE CONTACT US THRU PETFINDER LINK ALSO PLEASE:
http://www.petfinder.com/petdetail/17105179
************
2 CH Kitties for adoption in Baltimore, Maryland with Charm City Animal Rescue
Hi again!
I have two CH kitties right now, one that I really need help with. The shelter didn't really fill me in on how bad she is, and I just don't know how to care for her properly.


Tinkerbell is an amazing white and black medium hair. She has has some sort of injury or trauma to one eye, as it's quite cloudy. I doubt she can see out of it. She has severe CH. Most of the time, she doesn't walk, but has adapted her own sort of army crawl. Lately, in her cage, she has been getting up on her back legs and just holding the position. If she wants to go somewhere bad enough, though, she will get there. For the most part, she just sleeps. She will play with the laser pointer with her front paws, and she will make it into a litterbox but it needs to be low to the ground and without a hood. She has been vaccinated by the shelter and tested, but they did not send paperwork. I know that both were done though, as I am a volunteer at the shelter.
Tink is a little more than I can handle in my rescue. She's been in foster care, but got depressed when the other cats were adopted. She loves cats who will snuggle with her. I run a very large cat rescue out of my house and average about one adoption per day. There is always someone coming in or out to donate or adopt or visit. I also have two dogs. Being Baltimore City, I am in a tiny two bedroom rowhome, so it's a bit tight for space. Tink is now in one of my giant dog crates, which is Mastiff size, but this is the main crate I use for mamas and kittens during the summer. It's also unfair to keep her in there. She's lonely, and I can tell. If I put another cat in there with her, they will complain about losing their freedom. So I'm stuck and I need help. If anyone can help me with her, I will absolutely make a donation to them. She is a wonderful cat, but has needs beyond what I can provide. I don't get to interact with her much since I'm planning three fundraisers, and the guilt is sort of killing me.


I also have Tabby, a very mild CH kitten. She is not urgent or anything, just available! I'd say she's about four months old, and she can jump, climb, do stairs, etc. She's kind of a little hellion and will steal food right off your fork if you aren't paying attention. She is very affectionate, and jacks her back legs up in the air when you pet her so hard, that sometimes they come off the floor!
If you're interested in either CH kitty , please let me know. Thank you!
Michelle Ingrodi
michelle.ingrodi@gmail.com
Charm City Animal Rescue
Baltimore Maryland
http://charmcityanimalrescue.com/animals-for-adoption/
************
Sooo, my people are going away in the morning for a few days and that means that lady I like to chase through the house will be here.... what fun!!!!
It's OK, I know the mommy cat and the daddy cat need to get away once in a while, I can hold the fort down!! My brother taught me! (but now he's getting too crotchety to keep things in order here, so I rule the roost!!!)
I think I will take cover under the bed and attack the pet sitter when she approaches my territory, I will show her no foreign ankles belong in this house!!
Bye Bye everyone!
Love,
Ziggy
Hope you loved this month's newsletter, we love making it happen!!!
Ziggy Wigg'n
Little Demon
Tardy Peebucket
President of Love
Elizabeth Holochwost
Founder of the CH Kitty Club (really)
Neal Helman
Editor and Best Daddy Cat and Ziggy's best friend
Debbie Martin
Adoption Specialist