CH Kitty Club Newsletter
March 2011 Issue #6
Hi everyone!!
Spring is here and we are starting to see some warm sunny days, and I'm glad of it..because it's my birthday!! I am 14 today, and my wobbly bones really enjoy a snooze in the sun.
Hope you enjoy this month's newsletter, got some great new stuff along with the columns you already know and love!
Tardy Peebucket...President of Sunny Days
CH Kitty of the Month...Josephine
by Lesley Craig
Hi, I'm Josephine. I turned 1 on Feb. 23. I had a rough start, which, unfortunately, is all too common. I have a few strikes against me. I have a mild case of CH, I'm black, I was the runt, and I only have half a tail. But I am BEAUTIFUL. And I am SO excited to be the March CH Kitty of the Month!
I was born to a stray mommy. Luckily someone brought us to TLC Pet Adoption. Madalynn cleaned us up a bit and we were taken to a pet store to be adopted. The other kittens got to the food faster than I did, and I had trouble eating with my wobbly head. I didn't get enough exercise to develop my muscles. My siblings were adopted quickly. TLC brought more kittens in. They were adopted out. After a third litter came and went, the store called Madalynn and asked her to come and get me. I was about 2 months old and weighed less than a pound.
Meanwhile, my mommy-to-be was waiting to adopt the perfect kitten. She's always had pets and had one 13 year old cat, having lost 2 elderly cats in the last few years. Her kids really wanted a kitten. Lesley wanted a hard-to-adopt kitten. One who was black and older - not so teeny and cuddly and immediately adoptable. Her mom volunteers at TLC, and every week they'd discuss the cats. For some reason none of them sounded quite right. Lucky for me!
One day Lesley's mom came home and told her about me. Lesley thought about it for a split second - and called Madalynn at TLC. Madalynn was literally on her way to pick me up! She didn't know where she'd put me - she had a litter of kittens at her house who were being dewormed, and at the shelter I'd have to be kept safe in a cage. It was decided. Lesley and her kids met Madalynn at the shelter with me. I tried not to wobble and looked as cute as possible. It didn't matter - we were meant to be! As soon as we got in the car, I was so happy I went right to sleep!
I wobbled around my new home. My mom had never heard of CH - she googled it after she agreed to adopt me, and found the CH kitty group, which told her a lot!
I had diarrhea and was pretty messy in the litter box. I tried, but it was hard. This led to baths, which scared me a lot. I met Basil, the old lady cat. I would have learned to get along with her, but she didn't like me. Then we discovered I had ringworm. So any chance of getting to know Basil was not to be for now. The vet gave us some ointment, but it got in my eye and felt awful. So we switched to turmeric. Yes, the spice! I looked funny with yellow powder all over, but it worked! My mom put it on me (dry) twice a day for weeks. It didn't bother me at all. Oh, don't forget the worms! My mom had to give me pills. Seemed like every time she picked me up was to do something bad! I really stressed my mom out. She had to wash the floor almost every time I used the litter box. She had to keep me and Basil apart - I wasn't letting that old lady get the best of me! My mom kept reminding herself that I'd get better at that stuff and a couple of months in our lifetime would soon be a distant memory.
Fast forward 9 months. I barely wobble at all! With 2 human kids to play with my muscles got really strong. Madalynn at TLC said I'd probably never be able to jump. Ha! I like to sleep on the top of Stevie's bunkbed, and I get up and down by myself just fine, thank you! I'm really good in the litter box, but sometimes obsess about digging. Basil and I have to live in separate parts of the house - her fault for peeing on the couch (yes, she was vet-checked for other problems). I have a little spoon of plain yogurt every day to keep my tummy feeling good. I love it! My mom put off spaying after hearing some scary stories, but when I went into heat it was straight to the vet for me. It took a lot out of me - for 5 days I did almost nothing but sleep. My mom was worried and called the vet after a few days, but I'm okay now. I love to play, play, play! My favorite game is Stair Troll. Beware anyone who goes up or down the stairs! Or give me a ball of paper and I'm off! I have a definite mean streak that scares the kids. Their mom tells them I'm a bit funny in the head and can't help it. Luckily they are understanding and just ignore me when I'm like that and don't punish me.
Thank you for reading my story. My mom said to point out that things have definitely gotten easier as I've gotten older. I love my family and my family loves me. We are lucky to have each other. You are a wonderful group of pet lovers and we are happy to be a part of it.
Love,
Josephine
New Family Member ...Weeble!
Typing this article : )
by
Karen Stevenson
Hi everyone! It's me, Weebs. I was so excited to be asked to write a column for the newsletter this month because I love to write. I like to write in my diary... maybe you have read some of my posts? So although I have been with my new family now for about 8 months, I guess I could still be called a "new" family member. Some of my sisters have been here 13 years!
Healing
It all began last spring/summer. It was not a good time for me. I was living on the streets of Baltimore City. I don't know if any of you guys have ever watched "The Wire", but let me tell ya Baltimore is a tough place to live! I was starving on the streets and growing weaker and weaker. There were these bitey bugs crawling on me, and they made me itch so bad I
just scratched and scratched until I was bleeding all over. My hairs where falling out and my little bald butt and tail were angry, red and swollen.
Exposed!
Somehow I made it to Barney St, where I had heard rumors that there was some food. I sat under a car and watched. There was a lady sitting on her front stoop late at night watching all of the street cats eating the food that she put out for them. I wasn't sure if I trusted her at all but I was SO hungry that my poor little empty belly got the best of me.
I wobbled up to her and stopped 10 feet away and almost fell over. She looked kinda scared of me. But she spoke nice and softly: "Come on, little guy! Come have some food!" I made it up to the food bowl and tried to gulp down as much kibble as I could.
Christmas
Unfortunately most of it fell out of my mouth. The
lady stared at me awhile longer, seeming very confused and frightened. Then suddenly she grabbed me, ran me in her house, put me in the bathroom, closed the door, and washed her hands. I was too weak to put up any fight. I probably wouldn't have anyway. I'm a lover, not a fighter. ;) She came back shortly with a carrier, a litter box, a flea treatment (good riddance bitey bugs!) and some wet food. Oh that wet food tasted SO good! And it was easier for me to eat. It didn't fall out of my mouth as much.
She made me a little fortress of solitude in the carrier with soft towels. I ate as much as I could and fell off into the best sleep I had in months. There aren't soft warm fortresses of solitude out in the city streets, you know. I was so glad to be in a safe warm place with a full belly.
Chicken Boys
The lady took me to the vet the next day. She seemed less scared of me, like she had learned some stuff by spending hours on the computer the night before. She asked the vet if I had CH. They said probably. That, and a raging ear infection, horrible flea dermatitis, and soft tissue infection all over my body. She told them that she felt so bad for me that she couldn't leave me on the street. She said that she wasn't allowed to keep me (she already had 6 cats!) but that she wanted to fix me up and then maybe find me a home in a barn or something. She thought I was feral because I have an ear tip.
I can't tell you how that happened, but I am obviously not feral as you can see! I lived in the bathroom for a few days, then moved upstairs to the big bathroom. The man wasn't happy that I was there, but he puts up with the lady and all of her silly cat shenanigans.
Two weeks after I had come in, I still had lots of wounds. The bugs were gone but the healing skin was so itchy! I couldn't help but scratch it open again and again.
Then suddenly there were suitcases everywhere and a bunch of stuff getting put into the big car. It all went in and then I went in on top of it in my carrier. I didn't know it at the time, but I was going on vacation at the Outer Banks, NC! The lady said I was too sick to stay home, and she couldn't put me back
outside! I was so good in the car! 6 hours and not even a peep. I was good down at the beach too. There were all of these dogs down there who
were bad - peeing and pooping on the rug! I was a perfect angel, doing what I always do... coming out of my carrier to eat yummy canned food 3 times a day and using my litterbox like a champ... then crawling back in for sleep, glorious sleep.
Yawn!!.
I came home with them after a week at the Outer Banks. I was feeling stronger and stronger, and after two rounds of antibiotics my wounds slowly healed. I felt so good that I wanted to play. I started hanging out with my sisters and especially liked to play with Ali Cat, who is young like me. My fur grew back, and I am one handsome devil!
The man was really nice to me, but said to the lady that I had to find a furr-ever home. She put up ads for adopters, but she didn't like doing it. They tried to pawn me off on everyone who came by the house. Her friend only has one cat (can you imagine??), and she tried to get me a home there. Nobody wanted me.
To make a long story shorter (because I can write furr-ever) the lady (my mom) finally said she would not under any circumstances give me away because she loves me too much and I am the best cat ever! The man (my dad) couldn't argue with that. They decided to let me stay and the rest is history.
I am a brand new cat and super happy. Everyone that meets me says I'm adorable and wishes that they had adopted me! I can go up and down the steps, although I veer towards the left, which scares mom because there is no banister on the left. I jump up onto the bed with a burst of energy like a spazzy mexican jumping bean. I play all day long, except when I eat (I eat anything and lots of it!!) and am the boss of all of my sisters.
There was a crazy hell cat upstairs for a few months who would come out and attack us all. I was the only one who stood up to her. I can get growly and mean if I have to to protect my sisters. Luckily they found a home for the devil's spawn, and she left. Things are once again peaceful around here. We've had some other visitors like Clide and Tiger, but they all left too.
I currently have a foster brother who moved in from outside (he's a "faux feral") but I am the boss of him too even though he is over twice my size. Brains over brawn! I am smart. I taught him how to beg for chicken and just got him to start using the scratcher. So that's my story. Keep an eye out for more adventures of Weebs in my diary posts. I'll try to keep them coming.
See ya'll later!!!
-Weeble of Baltimore
Adoptable Angels #1... Sir Wiggleton
Adoptable Angels gathered by Debbie Martin
Sir Wiggleton, CH Kitty Needs a Home ASAP!!! In Wallkill New York! Rescuers facing foreclosure and having financial problems and feeding is even a problem and needs a home or rescue group now!
Youtube Video
http://www.youtube.com/watch?v=iFjijQLBgcc
On a very windy, cold and rainy day my mom at the time decided to dump me and my fur mommy by a dumpster along side a medical building because her silly boyfriend told her that he was going to kill us if she didn't get rid of us. Well, I tried to tell her that she should get rid of him, but she was mentally disabled. She tried her best to save us, and I can't speak of course. Well, thank goodness someone saw her and came along and scooped me up, but my fur mommy ran off into the woods. I was a sick little guy at first and my amazing grandmother brought me to the vet, and my pneumonia was treated. Bare with me, I have quite the story for being just a little guy. Well, my mom that I have now is a little overwhelmed with four other cats and three rabbits, and she is a single mom of one little boy. She sure does love me to pieces, but she is out of work and is having a difficult time feeding all of us, not to mention paying our medical costs. Enough about her issues. I am a sweet little guy, and my human brother says I am by far cuter than the other cats, but I am never supposed to tell them. I eat a lot and I can use the litter box as long as it has a cover so that I don't fall out. I love my sister and brothers, but I am not too sure about those barking creatures yet. I have only been exposed to them twice and I sure did let them hear how well I can hiss and how beautiful and big my little tail can get. I would love a warm loving forever home where I can run around all day and be loved to pieces. My mom has told me many times that she loves me so much and that she is going to make sure I go to a great home, I just hope there are children there for me to grow up with, or at least other friendly cats. Well, I do believe it is nap time for me folks. Thank you so much for reading all about me.
I am in great need of a forever home. I am a wonderful, loving, affectionate, energetic, tenacious, ambitious, cute-as-can-be little guy. I can climb up the stairs now that my big kitty brother taught me to, but I still need a little help or supervision while trying to get down them. I am a real lover duck; my mommy says and I purr even if someone just looks at me. I could go on for days about just how stinking special I am, but I think it would be so much better if someone out there could get to know me in person. My mommy does not want to bring me to a sh sh shhh...oh boy, I can't even say that horrible word where they cage up all of the furry little cutie pies like me. I can promise you tons of kisses and a good chuckle throughout each day. I can also promise you that I love other cats and children and even rabbits too. I am just an all around amazing precious kitty. Well, I do believe it is time for a quick nap in the sun. Take care! Oh, and if you would like to see my cute little pic, check out the adoption page or you can email my mommy at rebeccasmart76@yahoo.com for questions about rehoming me, or pictures and she even has videos of me.
Bunches of purrrs and kisses,
Sir Wiggleton
Vet History: Treated for Pneumonia in December, 2010: he was taken to the vet and treated for pneumonia and at that time he was unable to receive any of his vaccinations. Unfortunately, I am unable to bring him back to the vet due to my financial situation. Makes me feel just awful because he deserves so much more, and all I can offer at this point is warmth, food and lots of love.
Contact: Rebecca
Wallkill, New York - About an 1 Hour and a half from New Jersey on the West side of the Hudson River!
**********
Adoptable Angels #2 ... Viktoria
Viktoria is about two years old. Her owner surrendered her at our shelter last summer, no reason given. We never noticed her physical issues there, but our kennels are small and she was lying down most of the time. When she moved up to the cat room, a (now ex-) staff member wasn't paying attention and left her crated w/o food or water from Saturday afternoon until Monday morning. She wouldn't eat after that, and came down with a bad URI. I didn't want them to kill her because someone did something stupid, so she came to my house - started eating within a day or so, only then did we notice her coordination problems, when she actually had space to walk around and jump.
No litterbox issues, other than she can't be around dogs because if they bark at her she loses control of her bowels. She can tolerate other cats who are not aggressive toward her, unlike her current roommate! She likes toys, especially the laser pointer and things that dangle like shoelaces. She may have some focusing problems with her eyes, so she should not be allowed outside, except maybe on a harness. Due to her balance problems when she jumps, absolutely no declawing! (I know, but I have to emphasize those for people who just don't think!) Her adoption fee from our Humane Society is $50 (reduced rate) and she will come vaccinated (FVRCP and Rabies) and microchipped. We also do out of state adoptions, if someone outside of Texas is interested.
She has been living in my bathroom/hallway for a few months. Currently she is sharing the space with a very grumpy declawed kitty, and my older Siamese mix boy who is dying of some type of cancer (actually just filed papers to adopt him, all we've been able to afford at the shelter is to have one of his tumors removed, but more have grown back; we have not had the money to further investigate, so he has been on supportive care only while we can still keep him comfortable). They all are tolerating each other, but I know Viktoria will be much happier when she finds a dog-free home where she can roam the whole house.
There is a bit of a deadline with Viktoria - due to a clause in the purchase contract on my house, until I have the whole thing paid off, I can only have 10 total inside pets, I have until May to place all of my fosters. Weird clause, but I am buying the house from a relative, for an extraordinary price, I literally could not afford to move my bunch someplace else. And 10 will be easier for me to handle, LOL! (All are cats/small dogs, but still, with me working full time it is a lot to deal with. But that's what I get for working at an animal shelter!)

Viktoria has been spayed.

-Emily
**********
Adoptable Angels #3... Ricky,
Bambi and Flip
Hi!!! Look at us!!! We are very handsome boys who were saved with less than 24 hours to live!!!! We thought we were safe in our foster homes but this board of people demanded we be euthanized on a Friday morning in February !!! Well, the nice girl who worked under this board of people who wanted us dead emailed Debbie Martin frantically!!! Immediately Debbie contacted her wonderful friend Pam, frantic about us! Pam immediately said yes and we were delivered to her door the Friday morning we were to be killed! Boy are we lucky!!!! There is more to this story but we are keeping it short! We are so happy to be alive and so grateful to Miss Debbie and Miss Pam for helping us!

We are in foster with Miss Pam and her Rescue. She has a wonderul studio that we are living in! She has the floors padded, great toys and she loves us very much because we are very cuddly and lovable boys looking for love! She gets a kick out of us three stumbling and running towards her to see who gets to her first! It is quite a sight! We are perfect, vetted, healthy, and use the litter box like champs! We are about 1 year old, and though different looking, we are all brothers! We can be adopted separately, 2 of us, or take all 3 of us as your precious boys! Just look at the pictures of us! Handsome are we!!!!
The Tuxedo Kitty is Ricky
The Grey Tabby is Bambi
The Siamese is Flip
Miss Pam and Miss Debbie need to find us our furever homes so they can rescue more CH Kitties in need!
If you are interested in adopting us or meeting us, you may contact Miss Debbie via email at thebeachcomber@hotmail.com
**********
Adoptable Angels #4 ...Shrimper
Meet the famous Shrimper who was just rescued on February 23, 2011 from the York County Shelter in South Carolina! With about 36 hours left before euthanization, about 6 of us were scrambling for a plan for rescue, pull, transport and foster! Well, he was pulled and is safe with a wonderful rescue close by, and then I (will used the word) assumed he had a permanent foster. Well he does not have a permanent foster! YIKES! Shrimper is with a wonderful very temporary foster which we knew from the get go! She is going to have him fully vetted in the meantime! But Shrimper's time is limited to a few weeks in York County South Carolina, and now we need an angel for Shrimper! Shrimper desperately needs a home ASAP!

He is an absolute gem! His CH is mild, and he will be an easy CH boy to have around! If you are in the states of South Carolina, North Carolina, Virginia, Maryland, Delaware and Pennsylvania, please consider this sweet boy Shrimper! We can piggyback on a transport up to the Maryland area, I believe, around March 5th.

Here is the update from his temporary foster, she is enjoying him and observing his funny ways and it is reported he very affectionate!!

Shrimper, the 6 month old kitten, is a playful little boy with a purr that never stops! On the play floor, he chases feathers, explores every nook and cranny, and cuddles with anyone and everyone. Like most kittens, he sometimes turns corners too fast, jumps up on things that are a little too tall, and tumbles like a gymnastics star when pouncing on a catnip mouse. Unlike most kittens, he will never grow out of this, but he doesn't seem to mind. Why worry about legs that don't always go where you want them to when there are so many things to play with, places to explore, and people to purr at!

Please contact east coaster at tya197@aol.com if you are interested in Shrimper! He needs a home, and he needs it quick! I don't know what to do when his time is up!
Kitty Gadgets
"A PET GADGET EVERY PARENT NEEDS"
By: Christina Brdey and Marla
Nowadays, you hear the question everywhere, "Are you and your family prepared for an emergency or disaster, if one was to happen?" And while I agree, you and your family should make plans in case an emergency was to arise; you should also keep your pets in mind.
I encourage every pet owner to go out, and get a pet rescue fire safety sticker for your home. The website, firesafetyforall.com, says, "Fire fighters will see the sticker, note the presence of a pet and look for the number of animals written on the pet alert. A package of two costs $2.00 at most pet stores" or online stores, and, "A static cling pet alert may also be obtained for free through the National
Volunteer Fire Council, a local chapter of the Humane Society or from ADT Security Services." Place the sticker(s) on your doors and/or windows.
The website also suggest that when you are not home, to try (if possible) to keep your animals close to the front entrance so that they are easy to find by firefighters. Although these tips do not offer 100% protection to you or your pets during a fire, they are meant to help minimize the risk.
To acquire a pet fire sticker you can visit the sites mentioned above or you can purchase one here on Amazon.com for around $7 (with shipping and handling)
Otter's Corner
Melissa B. (Missy) Green

Athens, GA
Missy and her crazy crew!
Hello, this is Otter again. I have some BIG news this month. I have a girlfriend! Her name is Ms. Flipper and she is a VERY important cat. She is also very pretty, and she loves Cheetos! Now, don't tell her this, but I talked Missy into getting her a bag of Cheetos, and I am going to send it to her as a gift! Oh, I could sit here and just talk about Ms. Flipper the whole time, but Missy says that I need to talk about other things, too.
Fifi is SO jealous of my girlfriend! She wants a boyfriend REALLY bad right now and even cries for one! When she does that, Trouble always runs to her and makes sure she is okay, because she doesn't sound okay. Even Princess thinks she sounds bad and will start crying, too. But today, Missy took Fifi away. She told me that Fifi was going to have surgery so that she won't want a boyfriend anymore. Personally, I told Missy that it would just be easier and quicker to get her a boyfriend. In fact, there have even been some boys trying to come and visit her, but Missy wouldn't let her out. They were too afraid of Tito and Princess to come in.
So, now Fifi is gone. I knew she was going for this, so I am not too worried, but Trouble has been looking for her all morning. First, she was locked in the bathroom and he could not get her out, no matter how hard he tried and now, she is missing.
Trouble is not too happy, even though Missy gave him some of her yogurt for breakfast. Of course, she gave me some, too. I love yogurt!
Oh, yes, the other day she brought us home some shrimp for a snack! I love shrimp! So does Tiger, but Fifi didn't want any. She just wanted a boyfriend. I do hope this surgery works because she was really driving us crazy! Anyway, that is all for now.
Oh, and one last thing, my girlfriend lives in Oregon! Missy showed me on the map where that was and I didn't think that it looked too far away, but Missy says it would take 2 days to drive there. So, if anybody here happens to be going from Georgia to Oregon, please come take me with you because I really want to go see Ms. Flipper!
Otter (the Odder) Green
Kids and Cats
By Shannon Collar
Shhh.... Don't tell Momma that I'm on the computer. She might get mad. She always yells at brudder to get away from it. My name is Tucker, and today I'm writing this months article.
As the new guy on the block around here, I sure get picked on a lot. The older kitties don't really know what to think of me. Peaches - Momma calls her the "Senior Kitty Adviser", since she's now the oldest feline in the house - is so two faced. One minute she's laying next to me in front of the heater, the next she's smacking me and running away. I'm wondering if it has anything to do with the gas I just passed? Momma always says something when Daddy lets one go.
Then there is Flurry-Murray. Don't tell anyone, but he's really a big baby. I've heard mention that he's suppose to be the "alpha cat", now that our brother Piglet is gone. But between you and me, he's just a big baby. Daddy says he doesn't have what it takes to fill "the DON's" shoes.
Flurry is really mean to me. Last night, we were laying in front of the heater, sleeping, and I stretched and just barely touched him with my paw. He let out this horrible growl. Momma told him to relax. When Flurry came to live here, he and Peaches didn't get along for about a year. Momma never thought they were going to be friends. She's holding out hopes that one day he'll like me, too.
When Flurry yells at me and walks away, Peaches will tackle and slap him. This always makes me laugh. Maybe she's "the Don"?
Our brudder Drew loves us all. He likes to carry me to Momma and hand me to her. Sometimes I get mad, because I was laying in front of the heater, and he moves me! Not that I was even bothering him. We all get along with Drew. He feeds us. He plays with us and covers us with a blankey. He doesn't always want to share his cars with me though, I love when him and Daddy get the racetrack down and the cars go zooming by. Drew doesn't like it when I attack the cars though. Momma and Daddy just laugh.
Uh oh, here comes Momma, I better get going. She's probably ready to play Farmville or read about all those pets that need help. Can't fault her with trying to relax, maybe if I look at her sweetly enough she'll pick me up and let me sleep on her lap. Here's hoping for a nice snuggle and snooze.
High Paw,
Tucker
Meet the Parents.....
Erica and Her Family!
Matthew & McKayla babies.
By Kristie (Riley Dean's Mommy)
This month, I had the honor of chatting with Erica Posada, who lives in Clifton, New Jersey with
thirteen cats, two guinea pigs, a dwarf bunny and a one-eyed hamster. Erica is a social worker who helps youth with behavioral and mental health challenges. She is also the Vice-President of a rescue group called Angels of Animals, Inc. for which she also fosters. Angels of Animals, Inc. focuses on rescuing special needs and injured kitties. It is through this group that Erica had her first experience with cerebellar hypoplasia, when she fell in love with a CH foster kitty named Chester:
Monkey & McKenzie
"...Believe it our not, the President of the group and I had joint custody...he would spend a week with me and a week with her." Erica says. "We both fell deeply for him, and we both wanted to keep him. Amy did not think her husband would allow her to, so the plan was if he did not give in, Chester would just stay with me. But he caved and let her keep him, and I was devastated!"
While she still gets to spend lots of time with Chester, it was through that experience that Erica
began a mission to adopt her own CH baby. Sure enough, a few months later, she met Matthew
and McKayla (who will be four years old on St. Patrick's Day), siblings who both have CH. Now
known for adopting siblings, Erica also has brother and sister team, Monkey and McKenzie (who are also turning two in March) and Serenity, who will be two in May.
Serenity
Erica's five CH babies - who were all rescued from local kill shelters - vary in severity, from
Monkey, who has comparatively mild CH symptoms, to Serenity, who is more severe. Monkey, whose name was originally Mikey ("but he would try to climb the cats tree and would hang there like a monkey!"), is not only a climbing champ, but his only CH indicators are that has a slight high step and "looks kinda wobbly as he walks." Meanwhile, Serenity can't take more than two steps without falling over and losing her balance. "She almost just throws herself to get where she wants to go," Erica says. However, Serenity is a tough little girl, and makes sure to let all of her adopted siblings, especially the non-CHers, know: "Just because I am special, do not mess
with me!"
Pile of CH love...Matthew McKayla & Serenity
One of Erica's biggest challenges has been with Matthew and the litterbox, which he refuses to
use. "If you put him in the litter box, he FLIPS out like he is having a seizure!" Erica remarks. She had some success for a bit with Yesterday's News and even tried pee pads for a bit, but for now, "my steam vac is my best friend." His sister McKayla suffers from seizures, but still uses the litterbox, "about eighty percent of the time."
Monkey n McKenzie as babies
Erica's advice for new CH parents is to assess each cat's individual needs. "There are many ways you can help them. It is just about figuring out what works best for them depending on their severity." She also believes that we can learn a lot from our CH babies: "Seeing that love for life regardless of their challenges it is truly inspiring!"
Serenity as Kitten
If you are interested in finding out more about Angels of Animals, Inc. in New Jersey, please call
(973) 287-7797 or visit their website at www.angelsofanimals.org
Chester
Erica with Serenity
Matthew & McKayla adult
Features of the CH Kitty Club Website
The Adoption Page
Hey Everyone,
How many of us are looking for a special CH kitty to add to our family? Or maybe you found or rescued a special CH Kitty you need to find a forever home for?
I know Deb Martin makes a monthly list of CH kitties that are out there needing homes! Which is amazing and we thank her greatly for the time and effort! Let's encourage people to post them on our website as wel! It is a great feature of our website so let's utilize it. If you need assistance posting a special baby I am sure Lizzie or Neal will be more than happy to help! They have taken the time to create this amazing website with such great features for all of us to use!
I look forward to seeing more CH Kitties on our adoption section.
Thanks!
Erica Posada
Mommy of Serenity, Monkey, McKenzie,Matthew, McKayka
Erica Posada
Vice- President
Angels of Animals, Inc

Notes From Tanja
by Crystal Fogg
Neurological History:
A patient's neurological history is part of a minimum data base used to evaluate a purposed neurological
disorder. It is composed of an owner's description, which should include a description of how long the
problem has been present and whether or not the problem appears to be progressive. The neurological
history should also include both the signalment and the specific history.
What's a Signalment?
A signalment is a portion of a patient's medical history which includes the patient's species, breed, age, sex, and color. These attributes are important overall factors in a patient's medical history because:
A patient's species or breed can help to determine if a specific disease is likely since certain diseases are unique to certain species and select breeds within a given species. A patient's age can provide key information about a patient's condition given that younger animals are more prone to problems occurring from birth (congenital problems), where as older animals are more prone to degenerative, metabolic, infectious and neoplastic diseases. (Note: A neoplastic disease consists of an abnormal new growth of tissue). A patient's sex and color can leave a patient more prone to certain diseases. For example, blue-eyed, white cats are often congenitally deaf, female patients are more prone to mammary neoplasia were as male patients are more prone to prostatic disease.
What Does Specific History Mean?
A patient's specific history consists of information pertaining to the patients diet, exercise level, living
conditions (indoor, outdoor or both), previous medical history, and current medical history (i.e., their
vaccination records, medications they may be currently on etc.) This information is important because it can help in determining a number of different probable causes for example:
An improper diet can lead to nutritional and metabolic diseases. Lack of exercise may hasten the development of degenerative diseases. Living conditions may increase the risk of infections and traumatic disease by increasing an animal's exposure to other animals and possibly dangerous environmental conditions such as vehicular accidents.
Medical history both past and present may provide additional evidence of possible risk factors, i.e., unvaccinated animals are at higher risk of catching infectious diseases, animals not receiving flea, tick, and heartworm medications etc, are at higher risk of parasitic exposure and so on.
The Basic Mechanisms of Neurological Diseases:
The basic mechanisms of disease play an important role in helping to identify the cause of a patient's
neurological condition. The basic mechanisms are as follows:
Congential Disorders are conditions existing at or before birth or which occur during the first few weeks to months of life (during the developmental stage) regardless of causation. Congential disorders include but are not limited to: Hydrocephalus, True Epilepsy, Cerebellar Hypoplasia, Congential Deafness, Veretbral Column or Neural Tube Defects, and Lysosomal Storage Diseases.
Inflammatory (Infectious) Disorders are disorders which include but are not limited to: viral infections such as, Canine Distemper, Feline Infectious Peritionitis, Feline Leukemia, Panleukopenia, and Rabies. Bacterial infections: Meningitis, discospondylitis, and Lyme's disease. Fungal Infections: cryptococcosis and aspergillosis. Protozoal Infections: toxoplasmosis, neosporidiosis. Rickettsial Infections: Rocky Mountain Spotted Fever and Ehrichiosis. Additional inflammatory disorders include but are not limited to: Granulomatous Meningoencephalitis,
Polyradiculoneuritis, Myasthenia Gravis and Poly Myositis.
Metabolic Disorders include but are not limited to: Hypoglycemia, Hepatoencephalopathy, Electrolyte Disturbances (hyper or hypo), Hypoxia, Hypothyroidism, Osmolality Distrubance and Acid Base Disturbances.
Toxic Disorders include but are not limited to: Organophosphates, Lead, Ethylene glycol,
Chlorinated Hydrocarbons, and Aminoglycoside antibiotics.
Nuritional Disorders include but are not limited to: Thiamine deficiency and Vitamin E deficiency.
Traumatic Disorders include but are not limited to: Traumatic Disc Rupture and Head, Spinal Cord and Peripheral Nerve injury.
Vascular Disorders include but are not limited to: Fibrocartilaginous infarction, Septicemia, Vasculitis.
Degenerative Disorders are disorders which cause the function or structure of an affected tissue
or organ to progressively deteriorate over time. Degenerative disorders include but are not limited to: Degenerative myslopathy, Intervertebral disc disease, and Cerebellar degeneration.
Neoplastic Disorders are disorders which cause an abnormal proliferation of cells. Neoplastic disorders include but are not limited to: Gliomas, Astrocytomas, Oligodendrogliomas, Meningiomas, Neurofibromas, and Metastatic Neoplasia.
Idiopathic Disorders are disorders which arise spontaneously or from an obscure or unknown
cause. Idiopathic disorders include but are not limited to: Cranial nerve syndromes, Self- mutilation syndrome, and Acquired epilepsy.
*Note- The following websites contains links to videos of several of the neurological conditions
mentioned above: http://www.neurovideos.vet.cornell.edu/ These videos will help aid you in understanding how visually many of the above conditions differ in their appearance.
The Onset and Progression of Disease Mechanisms:
The disease mechanisms listed above may be further classified depending upon their onset and progression. Disease mechanisms may be classified as either: symmetrical or asymmetrical, chronic, acute and non-progressive, or acute and progressive.
Acute, Non-progressive Diseases Consist of:
1. Traumatic Disorders
2. Vascular Disorders
Acute, Progressive and Symmetrical Diseases Consist of:
1.Metabolic Disorders
2.Nutritional Disorders
3.Toxic Disorders
Acute, Progressive and Asymmetrical Diseases Consist of:
1.Inflammatory Disorders
2.Neoplasia
Chronic, Progressive and Asymmetrical Diseases Consist of:
1.Inflammatory Disorders
2.Degenerative Disorders
3.Neoplasia
How Determining The Localization of Affected Lesions Helps:
Since the function of the nervous system is ultimately tied to its structure when function is lost, the structure involved can be determined. We begin to determine the structure involved first by dividing
the nervous system into two representing regions, those above the foramen magum (head region) and
those below the foramen magnum (spinal cord region). Signs of lesions affecting the foramen magum include but are not limited to: seizures, head tilt, cranial nerve deficits, whole body and head tremors and ataxia. Signs of lesions affecting the foramen magnum include quadriparesis and paraparesis. If the peripheral nervous system is affected signs will be consistent with the nerve involved. Once the localization of affected lesions has been determined a differential diagnosis can be made. This will allow us to develop a diagnostic approach i.e., to determined which medical (diagnostic) tests should be conducted.
Coming next month an explanation of diagnostic tests and commonly used diagnostic plans...
"Community"
by Lizzie Holochwost
A community to me isn't necessarily a neighborhood, or a family, and to me it sure isn't Facebook where anyone who clicks on you is considered a "friend".
To me, a community is a group of people who have come together with a common interest.
In 1996, I found my first CH kitty, Shiloh. Luckily, my vet knew what it was right away, not that I would ever have let any one talk me into euthanizing him for any reason. Dr. Barb read to me about CH from her Big Vet Book, but I was left feeling like I needed a lot more to understand what was going on with him.
Sooo....the CH Kitty Club came into the world. At first, just forwarded email from my own email client. (That lasted until they thought I was spamming, and wouldn't let me forward email any more.) I would lurk in AOL cat chat rooms and ask people if they knew anything about cerebellar hypoplasia. That's where the first few members came from! The website went up about a year later, I so needed to find other people living with these special kitties, and spread the word that there is absolutely no reason at all to euthanize these healthy happy babies!!
From there on, the CH Kitty Club has blossomed into the wonderful community it is today, and I thank every one of you very special people who are members of 'our community'.
New Member Spotlight ..Beth and Able
by Beth Shelby
Everything happens for a reason. When I graduated from Wilson College in 1998 with a BS in Veterinary Medical Technology, all I wanted to do was get settled in a good job and adopt a black and white boy kitten with a black nose. There happened to be a litter of black and white hand-raised barn kittens that would soon be old enough for adoption. I loved them all. There was one who was not like the others, "Wild Willy" He was different; he was a brown and black tabby. He was very cute and full of personality. But I wanted the last black and white boy who was left. I loved him, took him home the day after Willy got adopted. Timburland Boots was just what I had dreamt about getting while I was at school. The next day, Willy came back since he terrorized the older cat at his adopted home. He was defeated. He didn't play, and my boss at the time said two were better than one, so I took the little bugger home. When he saw Timbur, he was all better, and the Rough and Tumble brothers Started their new life. Willy became Will then his name settled on Wilbur Bud.
Able with Sadie
Wilbur was diagnosed with cancer in 2008. He had radical surgery to try to remove all of the lesions. In 2010 Wilbur's cancer came back. They were like fingers, and Dr. Stone was very guarded about his prognosis, and so was I. Who knew if this would work. He had beaten it for 2 years but this time the fibrosarcoma came back with a vengence and being ontop of and attached to the deliate tissues left on his back, it was time for hospice care. He lived 10 great months after that. His courage and grace were incredible. Even after the tumor grew and needed to be drained every 10 days, he took his treatment like a champ. He loved visiting his aunties at the clinic. Then the day came when he asked me to let him go. He went peacefully surrounded by me, his Aunt Helen, and his friend Dr. Stone. My heart was broken.
Able
I told the girls at the clinic I would take in another cat when the time was right and one presented itself, one that needed me. I'd take in an adult cat no one else would want. Timbur was lost. He was never the cuddly one, That was Bud. Now he slept with me and followed me all over the appartment. He needed a buddy.
On November 22 I got a phone call at work. It was Erica from the clinic. Her first words were, "you can say no" I thought she was wanting to switch Saturday's at the clinic with me. ( I worked part time at the clinic and full time in vet supply sales) So I said, "Gosh, my weekends are pretty planned out the next few weeks" She stopped me and started to tell me about the kitten. He was only 5-6 weeks old, and he had the softest grey fur ever. He would need special care since he had CH. None of the other staff could take him in, and they were all distraught that he may have to be put down. There was no guarantee he'd make it to 6 months, let alone live a long life. He couldn't walk but knew how to eat on his own and knew how to use the litterbox. So I told her I'd think about it. He stayed with his Aunties another week so I could get through Thanksgiving and get things ready for him to come home. I then did a lot of research on CH. That's when I came upon Ch Kitty Club, and it's been great to become a part of the group. I didn't feel so alone.
Able with Sadie
He was 1lb 8oz when he came home, now he is almost 5lbs. A lot of people thought I was nuts. He needed some help to eat without getting really messy and needed a bath almost every day. He was a challenge. Every day he gets stronger. He went from one or two steps, sneezing and falling to being able to sort of bunny hop across a room. He loves to play. He lays down and bats at feathers and things. His favorite toys are my old winter socks and his white monkey. If he isn't distracted he can slowly walk aoround the room if you steady his tail. I don't really "hold" his tail just help him balance. I am looking into making him a cart. I think he can get more muscle tone and will eventually walk on his own. He will live up to his name, he will be ABLE to do anything he wants to!
Beth with Timbur, Able and Sadie
He loves sitting next to Miss Sadie, the terrier. She is very protective of him. He's getting a little mouthy, so when he bites her butt she just looks sad and moves away. I can wait almost a week to give him a full bath as he can kind of bathe himself now. He just can't get to everything. :) He lives in a huge dog crate when I sleep and leave the appartment. It's safe for him in there. He has toys, a big boy litterbox (this is the 4th size he's used), lots of padding, and his bowls. Timbur wakes me up when Able gets up. He thinks the kitten makes too much noise. He is getting better with Abe. At first he'd hardly look at him, now they play with the same toy as I whip it around the room. Once Able even jumped into Timbur. I saw it in slow motion, wondering what he'd do. Timbur put his "arm" around Able, ready to wrestle like he did with Bud. Then he just froze as if to say, " nope you're too little and I don't want to hurt you." Then he walked away. They touch noses every now and then, and all 3 of them will hang out on the couch with me, Sadie behind my knees, Timbur on top of the couch and Able in my arms.
Timbur
Every time I bring him to see his friends at the clinic, they marvel at how well he is doing. They told me that Wilbur sent him to me, since I let him have such a long good and dignified life. There are some similarities: Wilbur talked a lot and so does Able, they have the same white front paws and an odd white "stripe" up their noses. Let's face it, though "normal" Wilbur was not coordinated.
Able
Wilbur
Able is only about 4 months old and he learns new things every day. He is incredibly cute and he tells me that he has plans for world domination some day. I think he can do it, with a little help.
Timbur and Wilbur
Able
Adorable Able
Birthday Blurbs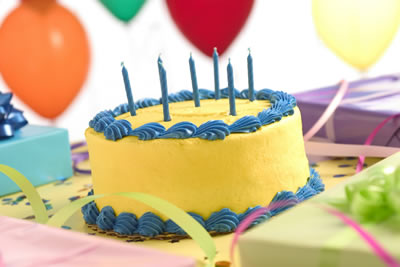 Tardy Peebucket (March 1, 1997)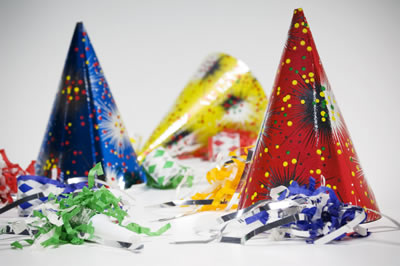 Lizzie Holochwost & Neal Helman
What a special day, Tardy turns 14 and the Mommy cat turns 55!! Although we don't really know Tardy's exact birthday, we celebrate it on mine. Happy Birthday Tardy and Lizzie!!!
**********
Josephine (February 23, 2010)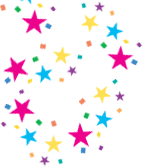 Lesley Craig
I'm Josephine and I turned one on Feb. 23rd. I am loving life as the newest baby in the house. I am spoiled rotten and admit it. I'm rough and cute and feisty, and my family wouldn't like it any other way! (other than the scratching and biting, they'd like me to calm down with that). I need a fan club.
**********
Tucker (March 28, 2010)
Shannon and Brian Collar
Tucker will turn one on March 28th. He is the fur-son of Shannon and Brian Collar. He was born in Illinois, and came to live with us in Pennsylvania. He came to us as a foster last May. He was adopted, but unfortunately the placement didn't work out and he came back to live with us in October.
He is a social kitty, loving to be with you, either cuddling on the couch or with one of the other pets, usually Momma-Morgan (dog). Tucker loves to follow us around the house, and be around our feet, usually doing the CH verision of a figure eight.
When he isn't tripping his humans, Tucker enjoys lounging in front of the heater, playing with toy cars, chasing a laser light along side our other dog Petey, or picking on his kitty brother Flurry.
Tucker will be celebrating his birthday with a family party.
**********
Mikey (March 15,2001)
by Karen on Long Island
I rescued Mikey on May 15, 2001. He was approximately 2 months old. I became a member of this group shortly after that. Mikey couldn't walk at all. He would just roll back and forth. He couldn't pee, poo, drink, or eat on his own. Everyone told me to put him down. You can read more of this in the Member's stories. The Reader's Digest version is that when he was almost 3 I rescued a severely abused kitten that was blinded, among other horrific abuse. Mikey saved her life. In 2004 I was trimming the tips of his nails, and he kicked me in the chest. We are all adults here, so I will say he punctured my left nipple. I ended up with an infection that would not quit for 7 months. At first the docs said extreme mastitis. 8 kinds of antibiotics, eventually with a Picc line, sonograms, mammos, needle aspirations, core-needle biopsies - all of this for 7 months. Finally one Dr sent me for a PET scan. Guess what? I had breast cancer. Way way deep down in the milk ducts. The kind of cancer that is UNDETECTABLE in a yearly mammo. The kind of cancer they find once you are a stage 4, when it is in your liver, bones and brain. Usually they find out how much it has metastasized once you are dead. I believe Mikey saved me. He gets grouchy a lot more these days. He has always had a temper, but I do have to trim the tips of his nails. I never had to do it before, he needs his nails, but Mike is starting to slow down now, getting his nails caught on his furniture he climbs up on. So, let's raise a glass to my Mikey: 10 years old on March 15th!!!!! -------Karen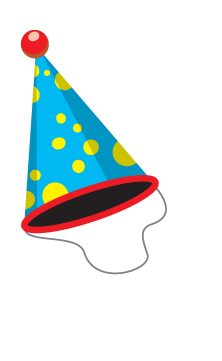 **********
Shakey Pudding Pie (March 14,2004)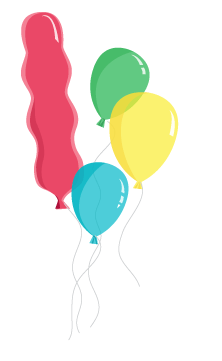 By Debbie Martin
Meet our bundle of joy! Shakey Pudding Pie was born in my dresser on March 14, 2004 in Jupiter, Florida by her birth mom Shmoopy, who was a semi feral kitty in my neighborhood that I befriended! Shakey for short, as we call her, was the largest of a litter of four and had the biggest head! Her mom needed some extra coaching pushing little Shakey out with that big head of hers! After a day or two I knew there was something different about Shakey, and not quite sure what since she was wiggling around her little nest on her back and shaking. At about 2 weeks old, I brought her to my wonderful vet, and he informed me that she had Cerebellar Hypoplasia. He encouraged us, telling us she would live a happy and healthy life if we were on board to work with her. Of course we were totally in love with her, and committed ourselves to this little kitten who could not stand, but swayed and rolled. My husband pretty much raised her in our bed for 2 1/2 months because she could not keep up with the kittens and her mom! I was working so he stayed in bed with her, being Shakeys surrogate mom feeding her and taking her everywhere he went! To this day they have the mother/ daughter bond when they are in bed!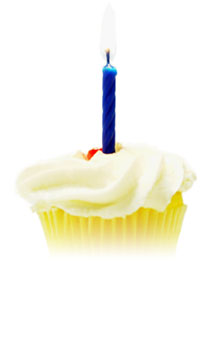 Shakey has been the light of our lives, and I could not imagine our life without her! She is top cat in this house with a cat family of 5. She is the queen and everyone backs down to her! If the other cats are lucky, she will let them sleep with her or sneak in a little kiss on the head. Shakey is a fearless little princess and spoiled rotten. We are so happy to have her in our lives! On her birthday every year I send our old vet in Florida a thank you email for encouraging us to keep her and not putting her to sleep as many vets do.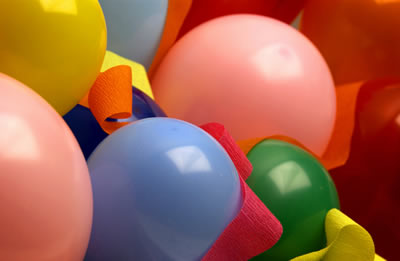 I could go on and on about her and her cute ways but I will stop here and say what a pleasure it is to have a CH Princess in our lives which has inspired me to save, help and rescue CH Kitties everywhere and to spread the word for these little wonderful kitties!


We love you Shakey Pudding Pie!!!

Debbie Martin
Proud mom!
**********
Matthew and Mckayla... March 17,2007
Erica Posada
Matthew and Mckayla March 17th and will be 4yrs old they are my first CH babies and are siblings who were rescued from a local shelter. They are my sleeping buddies, along with Serenity! I love them very much!
**********
Monkey and McKenzie...March 5,2009
Erica Posada
Monkey and McKenzie - On March 5th they will be 2yrs old. They are siblings who were rescued from a local shelter. They have mild CH and are a little bit shy: I can not even touch McKenzie, but I love them just the same.
Wobbley Bloggin'
Shiva's and Jaya's Blog
Meow, we're Shiva and Jaya! We're your elected Purrime Ministerettes and award-winning movie stars!
Our lives haven't always been about glitter and glamour. This was the main reason for us to start a blog that can be found on this address . Early September 2007, we were dumped in a glass bin and left for dead. We don't know why. We don't recall doing anything wrong before Dump Day. Fortunately, we were rescued and the rest was history!
I, Shiva, am the cutest tortie on Planet Purrth. I have cerebellar hypoplasia, but I pretty much rule! On my bloggie, I wrote what it is like for me to be a CH kitty. I find it impurrtant to raise awareness of CH in kitties because in too many cases, CH kittens are put to sleep for no reason. Hoomans should know more about how to deal with a CH kitty like me.
I, Jaya, am a little tuxie. My sister Shiva is much bigger than I am, but that's because when I was little, I was a somewhat deaf kitty with lots of health purroblems! I've been to a real hospital and I shared all my expurriences on my bloggie last year. Go read! I love Shiva, also when she's being mean to me. My favorite food is my Sunday fishie.
With our bloggie we not only try to raise awareness of what some kitties go through; we also try to have fun and concentrate on our political program and members of Cabinet in Purrliament.
Last year we won an Anipal Award for our movies that can be seen here . Through our movies and bloggie you can meet our feline family members: Uncle B and Auntie T. Uncle B is The Catfather and Auntie T is his Wisegirl! Until last week, we also had a canine Auntie L, but she went OTRB on February 7. We miss her much!
Luv,
Shiva & Jaya
Fuzzy Tales
by Janice Branwood
Our CH babies whether big or small at times do the cutest things. These little quirks or habits can be something we look forward to. Don't fool yourself into believing its only good for them, because our lives are truly enlightened by their actions. This month we have a few messages and hopefully, next month more to follow.
Brother Zig
Our first comes from Ziggy (Neal and Lizzie). Each morning before Mom and Dad are ready to even get out from under the covers, he HOWLS from his room that its time to get up. Ziggy's not your typical meower either as they say " he howls like something out of the depths of the night!" Lovingly, they go and let him out to his new day of adventure.
Flurry
Flurry (Rita-Anne), being the oldest of 4 ch babies, has only true love for his MOM. At mealtimes, he comes between her legs from behind, and stands waiting for her to put his little chin in her hands. Then resting his head in her palms, waits for the daily massage - down his back to his legs and to the tip of his tail. Once this is done, it's chow time and ONLY after the massage. If Dad happens to be there for the feeding, well its just another feeding and right to the bowl he goes. Guess Mom's massage is the "cats meow".
Jewel
Jewel, my little girl (Janice), has always welcomed me home each day with a beautiful stretch. Whether she is in the chair, on the floor, or on the bed, her outstretched front paws and arched back with a little wobble of her head lets me know all is well and we are ready to play, eat, or just snuggle.
The Infamous Riley Dean
Our last tale this month is quite cute. It's afternoon and "Grandma" turns on the TV for the YOUNG AND THE RESTLESS. As the theme song starts, Riley Dean (Kristie) comes from wherever he may be. As he stumbles to her, he cries out to be picked up. Riley Dean is gathered up and put next to her on the couch and they proceed to watch the show together. Maybe an occasional cat nap happens, which all of us agree is always welcomed.
So there's our Tales for the month. As always we look forward to your stories in our next newsletter. Until then, we'll say meow from the Fuzzy Tales!
For the Love of Poop
by Lizzie Holochwost
Well, as CH parents we all deal with it, some of us on a daily basis. Because of this most of us have kept a great sense of humour on 'poop'. I, personally, have become fascinated on the subject of poop. Living with two CH babies now, my fascination has doubled.
Tardy has never used a litter box, he will only use paper or towels (and occasionally Neal's bedside rug). Amazingly, this is exactly what we found Ziggy prefers when he moved in with us last year!! The cutest thing ever though, is that both Tardy and Ziggy bang on the paper when they are done using it, and shred it for about ten minutes. And some times they howl while pooping, I'm sure Ziggy learned all this from watching Tardy.
Of course both our boys have poop accidents. Ziggy rolled in either his own poop or Tardy's a few days ago, and rock and rolled down the hallway, leaving a
ziggy zaggy poopy trail. (Plus he was *covered* in it) I didn't notice for a few hours, by that time it was half dried, half goopy, completely messy. Ah, for the love of poop!
*****

Janice says...

As much as I can, I try to be there when she "poops". It helps her stay upright, clean, and gives her the ability to do it almost on her own...just a slight hold to keep her from toppling over. I put her in the box as much as I can, or when I see her stand by the box, which also is a clue to me!

*****
Kristie says...
I actually DO have a cute poop story about Riley Dean, mostly due to the fact that he's a long-haired kitty. I know when it's time for him to get his fur trimmed "back there" because, while he never misses the litterbox when it comes to poo, he'll occasionally take "stowaways" out with him. I think it's because he, like many CH babies, has to lie down in the box in order to go, and they stick to his bottom. So he goes in the box like a good boy, stumbles happily out, and ambles down the hall, completely unaware that he's dropping a trail of poops behind him the whole way. :)
*****
Erica says...
I have shared on many occasion that my sweet boy Matthew refuses to use the litter box. We have tried different types of litter boxes and litter. He started off like a good baby using the litter box, and I used yesterdays news. One day he changed his mind: he did not like that. We went to trying to use wee wee pads. That worked for a while, and he would only go on the wee wee pads right in front the regular litter box for my other cats. I use scoopable litter in other boxes. So Matthew likes to leave me his daily presents because he loves me so much - mostly by the litterboxes. But he has recently become even lazier, and will go wherever he pleases. In his eyes, he is the King and mommy loves him and will clean up after him. I now know the stench, or should i say perfume, of Matthew poop, to the point that it wakes me from my sleep. Imagine starting your morning with the smell of pooo and saying to yourself, "Ok, time to get up and clean it, and make sure he is clean." Only to get out of bed and step in soft stool. After being grossed out and screaming "Ewwww, come on Matthew!" Then seeing him covered in poop! Ahhhh, what a way to start a morning! Talk about what to do first. I just want to jump in the shower but he is covered too. "Okay Matthew, time for bath time." Pick him up, and off the bathroom. I sit with my icky feet in bathtub and kill two birds with one stone: bathe him (which is not fun at all as he hates baths and screams to the point i think my neighbors can hear him) and clean my stinky feet. Then, having to clean the carpet and run around to still get ready and get to work! All I can say is oh how I love thee! Or better yet, to be sound asleep and hear a fart, look, "What was that?" And I guess Matthew had a belly ache because the fart is followed by diarrhea in MY BED! Talk about loving this little poop monster. To once again say, "Okay time to get up", clean the bed, change the sheets, etc., bath him, and then - "Ahhhh sleep again"! After all that, it's not easy going back to bed! Once again, all i can say is how i live the Matthew Poopy Pants!
I'm Okay,
You're Okay,
and So Is My Cat
by Jennifer (Lilly Grace's mom)
I find myself introducing Lilly Grace by saying, "Meet my cat, she's really happy, she loves to play and climb through her cat tunnels, but she can't walk, but really, she's so happy, really." Am I trying to convince myself each time? No, that's not it. I'm trying in vain to prevent the inevitable look of startle and pity on the other person's face.
Every introduction, whether in person or over the internet, feels like I'm opening myself up to the glare of those who think it's just plain cruel to keep Lilly Grace with me. A cat is supposed to jump and run and play, fly through the air with the grace of a bird, sneak through the grass, and hunt prey with the stealth of a lion. A cat is supposed to run into the room at the sound of a can opener. This is how we define a happy cat; anything less is non existent.
The question always follows, "Was she born that way?" Then the same conclusion, "Well, I guess its okay because she doesn't know any better."
But what is it they think she doesn't understand? Lilly Grace does know -- she knows how to get everything she wants, she knows how to get her treats, she knows how to get her playmates around her, she knows exactly how to be the alpha female and she knows how to get from room to room without anyone's help. The only thing she does not know is why anyone would look at her, or me, with pity, or worse, with disdain.
Our situation is not special to most of you who love wobbly kitties so dearly. But it is unique since Lilly Grace's CH is severe enough where she must lie on her side on the grass in order to relieve herself. I'm out there day and night, rain, snow or shine, and often I'm out there when others are walking their dogs or jogging by the house.
Much of the time I hear "how cute, a kitty playing in the grass." A few have stopped and asked me about her and they seem to warm up to her quickly, but for some reason it is the stare from one particular lady out walking her dog that sticks with me. She looked at me as if I were some kind of criminal, her eyes wide with anger. I could see her dislike for me as she rounded the corner and kept staring, never once noticing the sweet girl enjoying her exercise on the grass, but instead only seeing a cat that was not standing tall, a cat that was in her mind, destined to lead a horribly sad and tragic life.
Am I the only one that feels a stigma about being owned by a CH kitty? Do any of you ever feel that same fear and defensiveness when you have to introduce your furry to a new friend or even a new vet? If you have felt this way and have come up with ways to cope with it better than I have, I would love to hear from you. Please email me at jjasensky@yahoo.com and in the next CH Kitty Club newsletter I'd like to share some of your experiences with others so that maybe those of us who do feel the stigma won't have to any longer.
The Tardy Interview
Tardy Peebucket was interviewed this month for Amanda's blog!!
Click here to read the interview!!!
Please email Amanda to have your very special kitty interviewed!!
The Name Game
by Amy Kranick
"Hello everyone! My name is Moses, but you can call me Momo. I was looking through the profiles for all my CH friends in the website with Mama, and I was wondering where you all got your wonderful names? That is why I am starting a new article for the newsletter. I want to know about your name! Send the story of your name to Mama
(savinglives@catlover.com) and every month we will include one or two for CHKC to publish! Since I don't have anyone's story yet, I will tell you mine to start.
First of all - don't let my name fool you! I'm a GIRL! A lot of people say, Moses is a boys name, but I don't know any better! See, when I was a little baby I was born outside. I had a brother and a sister too and we all had CH. One day there was a biiiiiiiiiiiiig storm with thunder and lightning (but I wasn't scared!) and my sister couldn't walk at all, so my cat-mama picked her up and carried her away because we were getting flooded! I don't know where my brother went but I never saw him again. He could walk better than I could, so I think he followed my mom. I got left behind, and my cat-mama never came back for me :( I sat there under a car and got wet and muddy, and boy did that make me ANGERRRY. The next day, my mom never came back with my sister and brother, and I was still all alone. So, I wandered out from under that car and made all the noise I could! I cried and I yelled and I cried and I yelled!!! I carried on for such a long time that someone heard me! Soon, a door opened and someone was looking at me, and saying something along the lines of, "poor little thing!" to me. I was still pretty wet and muddy, and scared, so I don't know why I did what I did next, but I ran away! Yup, I yelled and yelled for help and then when help came I ran! Well, let's be honest: I slinked like a snake, my back legs don't work very well and at that age I couldn't run at all with them. But, I didn't get very far.. I was very tired, and very wet, and very hungry.
Mama says I left my tail sticking out of the cattail (No kidding!) weeds. The next thing I knew, I got picked up over my scruff and pulled out of the grass before I could get away! I hissed, and I spat, and I smacked into the air but Mama wasn't letting go of me! She held me securely until I calmed down, and then I realized that she saved me, and stopped hissing and started PURRING AND SMILING at Mama.
I have been inseparable from Mama ever since, and am the only cat allowed to live in her - I mean my - I mean HER - room. Mama says Moses means "drawn from the reeds" so she named me that because I was hiding in the grass. I am very special, because I am the founding cat of Whitelace Cat Haven in Philadelphia.
Relaxing in my new 'padded' room!

Mommy and I hope you enjoyed this months issue of the CH Kitty Club Newsletter!!! We sure had fun putting it together!! I am Ziggy and I *am* the newsletter Helper!! Please email Mommy with any articles or ideas for articles, or any thing else. See ya next month, Zigg'n Wigg'n signing OUT!!
Tardy Peebucket President of The Newsletter and
Ziggy Wigg'n
Elizabeth Holochwost
Neal Helman