CH Kitty Club Newsletter
February 2011 Issue #5
Happy Valentines Day CH peoples!!! Me and Ziggy are expecting heart shaped catnip toys, so someone better tell our Mommy and Daddy!!
We hope you enjoy this month's issue, since our Mommy stresses so much about it being wonderful!! Ha! Silly Mommy.
President of all things heart shaped : ))
CH Kitty of the Month
CG (Cary Grant)
by Amanda Maurer
It's a complete cliche, but it was love at first sight.
I had just graduated college and wanted to adopt a cat, but had no idea where to start. I decided to look through Petfinder, just to see who was available, and suddenly one photo and profile grabbed at my heart. He was a kitten named Scrabble, and his description said he loved the plastic ties from frozen orange juice cans and he walked like a drunken sailor. I was intrigued and just knew this special cat was the one for me.
After researching cerebellar hypoplasia, I decided to adopt Scrabble. It has been one of the best decisions of my life. He was soon renamed CG after Cary Grant, thanks to a dot on his chin that reminded me of Cary's cleft. He was an absolute darling of a kitten, full of wobbles, a sweet personality and a smart streak that continues to surprise me.
One of my favorite stories is from when he was a kitten. I was switching his dry kibble, so had the old brand mixed with the new in his bowl. He often scoops out food to eat it, so I wasn't surprised when I saw him scooping out paw-fuls of food, until I realized that he was doing that to separate the kibble he liked from the other kind! By the time he finished, all of the circles had been eaten, but the Xs were all over the floor!
CG's now about three years old and has mild cerebellar hypoplasia. He still wobbles, has head tremors, falls like Bambi on ice and makes a familiar stomping noise, but he's also learned to compensate. He's a fantastic climber, has learned to manage carpeted stairs, and is one of the chattiest cats I know. You can just tell he's always thinking and trying to figure out how to do things.
He has been such a joy and learning experience for me that I've even started my own blog about CH cats and CG. I want to help people understand how wonderful cats with CH are, and how just a few changes and considerations can make life with a special needs cat a rewarding experience.
CG has been such a blessing to me and my family, and I hope we can be an inspiration to others, too.
Meet The Parents
Meet Melissa and Otter!
By Kristie (Riley Dean's Mommy)
Last spring, Melissa B. Green ("Missy") of Athens, Georgia happened upon a short haired, gray/ brown tiger striped male kitty hanging out in front of her house: "After watching him lurch about for a while and eat my outside cat food, I finally gathered him up and took him to the vet for his tests and shots and then brought him inside." This was her first experience with CH, and it was also how she met her sweet baby boy, Otter!
Many of us know Otter from the article he regularly authors right here in this newsletter. He is 4-5 years old and lives in Athens with his mommy Missy, two human brothers, two big dogs (a yellow Lab and a black Lab/Rottweiler mix) and six cats (all rescues!). His adopted sister Fiona - who has eye problems - is also a special needs kitty. As is the case with most of us, Missy had never heard of CH before she adopted Otter. She went into the Yahoo Cats and Kittens group in order to find out more. "Someone there suggested he might have CH," Missy says. "After researching it I agreed, and so did my vet."
One of Missy's biggest challenges regarding Otter has been litter box usage. She originally tried a modification on a kitty litter box, "using a low, long plastic box, but he still had issues." Now Otter is using diapers, which is working out better. "I love it!" she says." They are little higher maintenance than kitty litter and he can get diaper rash just like a baby. I do have times where I let him go without a diaper because of that, and I also use a diaper rash ointment. He also does not quite understand the diaper. I often see him going to his 'usual' places and even getting in the litter pan to use them when he has the diaper on." He also finds ways to remove it every now and then.
Missy, who is a single mother and a full time 911 dispatcher, also finds time to work with her
local animal shelters and "help" Otter write his monthly newsletter article. She categorizes
Otter's CH as "moderately severe. He can walk most of the time, though he walks like a drunken sailor and sometimes he drags himself...He also has seizures which are controlled by phenobarbital."
However, this hasn't slowed Otter down at all! Missy recalls that at first, "My oldest cat, Buddy, and he just did not get along. I don't know what the issue was, but one day I was sitting in the living room with my boys and Buddy comes running out of the kitchen and down the hall. Behind him was Otter, stomping away at his fastest drunken sailor gait, with a horrifying meow and mean look on his face! It was so funny looking, that both of my boys were nearly rolling on the floor with laughter." Fortunately, she adds, "Otter and Buddy have since made up and have reached a peace agreement now."
Missy's advice for new CH kitty parents is to love your babies and be patient: "Otter has brought a lot of joy into my house and, even with some of our issues, he is well worth every bit!"
Adoptable Angels Kitty #1


gathered by Debbie Martin


Shayla
On January 3rd, I received an email from Deb Martin sending information about a cat or dog in much needed help. As I read the plea it, was about a CH kitten living in a feral cat colony in New Egypt, NJ. Being the CH lover I am and being with Angels of Animals, Inc. a rescue that is big on helping special needs kitties, I asked Deb for more information. That is when we got word from two very nice ladies who do some TNR work that they had come across a CH kitten that they estimated to be 4-5 months old, but only weighing about 2-3 lbs. They informed us this poor little baby was living outside. Even though the caretakers of the colony started taking her in and feeding her to ensure she was eating enough, they would put her right back out to fend for herself in this colony. I contacted these ladies, and I explained who I was and that I am the owner of 5 CH kitties. We agreed that our group would take her on and that I would foster her. They brought her to me January 8th and made a kind donation toward her care. Deb also networked and put the word out that we would be taking her and that we would need funding to help vet the sweet little angel. We ended up fund raising about $100 dollars and with the donation from the sweet ladies who brought her to us Shayla, was able to be vetted (tested for FIV/FEL-V, dewormed, vaccinated and had an ear cleaning). She checked out wonderfully other than having ear mites for which she is being treated.
She has been with me since January 8th and is doing great! I would say she is a moderately affected CH Kitty: she is able to take a couple steps before falling over, but falls over pretty frequently. She is a self-sufficient little girl who eats on her own and uses the litter box. She sometimes get messy and may need some help in getting cleaned up. Otherwise Shayla is a happy-go-lucky girl who will purr as soon as you enter the room and wants to be loved and cuddled. She will be going back to the vet this coming week for a recheck for her ears and her next vaccine but otherwise she is all set for her forever home.

If you are interested in this sweet girl please contact me at erica@angelsofanimals.org. Also don't forget our other sweet and sassy CH diva, Chickadee that is still with us and also available for adoption. Chickadee is a beautiful calico, approximately 3 years old, who was in a kill shelter with no hope or future. We pulled her from this shelter & love her to pieces! She has mild CH, you can barely tell she high steps and may tumble over at times. She is quite the character: loves to run, jump and play. She has lived with other cats but has been the target since she is different and she can be quite a drama queen. She is harmless but will growl, and this just gives other cats more reason to bother her. She truly is a diva and needs a special home to call her own. She is just waiting for that special person to understand her quirkiness and give her that chance to get comfortable and show her ever-lovingsweet side where she will sleep with you, snuggle with you and love you unconditionally. If you are interested in this sweet and sassy CH diva please contact me at
***********
Adoptable Angels Kitty #2
Gathered by Debbie Martin
NEVI NEEDS HOME ASAP!
Nevi is a 4 year old CH female located in Dorchester, MD who is in great need of a foster or forever home to avoid being taken to the local shelter. She can walk and use the litter box. She just wobbles and bumps. The problem is that her current owner's other cats are beating the crap out of her. It's been 8 months now... and it's only getting worse. Her owner (Sue) has tried to isolate Nevi, but all she does is cry and cry. She has tried to isolate her other cats, but they cry and cry. It's at the point where the bullying being done on Nevi is seriously effecting her health. Sue has to place her elsewhere and just can't find a place. Sue has tried everything the vet has recommended and several different kinds of therapy. Nothing has worked. Nevi went to Sue's sister's house for a few days and got along pretty well with her cats. The sister can't take her because she has too many right now. We have to find a place for her, or Sue is going to have to take her to the Humane Society in Dorchester County, where she lives. That would not be a good outcome for her, but there are no other options on the shore. Sue is sick about this because she loves her. We are trying to convince her current owner Sue to hold onto her a little longer while we post Nevi through the CH kitty group. Please consider helping this cute little girl!
Vet History:
Nevi is UTD on shots, spayed, and FELV/FIV negative.
Please Contact Karen Stevenson ASAP!
***********
Adoptable Angels Kitty #3
gathered by Debbie Martin
Meet Bobbles!
All About Animals Rescue in Phoenix, Arizona has one of the sweetest CH kitties available for adoption. Saved from the Euthanize list, he lives in a home with many rescued cats and dogs. So he would do just perfect in a home with other cats and dogs! He is just an amazing little guy who is full of love and just wants lots of love in return! He is 2 years old, neutered, FeLV/FIV/HW negative and dewormed. He just needs a sensitive person who will love him as he grows old. He is just perfect, and I am very anxious to find him a furever home so he can get the one-on-one attention that he deserves!!! Please consider Bobbles as a new member of your family!!! Can you help find his furrever home?
The light from the camera made Bobbles close his eye in his photos.
Please contact Dawn Kavanaugh -
Kitty Gadgets
By Christina Brdey
"Cut It Out!"
CG in a box !
Christina's kitty in a box : ))
Any cat that I ever known loves to play with just about anything that did not come from the pet store, i.e. shopping bags, tissue paper, and the infamous cardboard box! I was inspired by a member's recent YouTube video where she had two foster kittens playing in a playhouse she made out of two large cardboard boxes. It had me thinking, why didn't I think of that?! Sure I leave an empty box that just arrived lying around the apartment a few days because I know both my CH and non-CH cats like to jump in/on/around it but I never thought to make it into a very affordable playhouse for them. All you really need is a large cardboard box, a utility knife and your creativity but here are a few links I found to help get those creative juices flowing. One CH tip is to pad the bottom of the playhouse with old carpeting, soft bath rugs or rubber playmats for extra cushioning. Good luck and happy cardboarding!
Cardboard Playhouse Link 1:
Cardboard Playhouse Link 2:
Amanda's CG being SO cute!
Otter's Corner
Melissa B. (Missy) Green
Athens, GA
Missy and her crazy crew!
Hello to all of my adoring fans! I am happy you are here again with me.
Today, I would like to vent. Now, normally, I don't like to bite the hand that feeds me, and feeds me well, but Missy crossed the line several days ago. You see, everyday she has this really strange habit. She climbs into this thing called a shower and actually voluntarily runs water and soap over herself with this big faucet.

Now, I often will lie in the same room on the soft towels she puts down and enjoy the warmth and steam, but the shower itself is not my cup of tea. Her boys don't seem to like it much, either, but she makes them do the same thing every day, too. I feel so bad for them!
Well, Missy decided that it would be a good idea to take me into this shower with her instead of the nice baths she normally gives me in the sink. I tried to talk her out of it. Heck, I tried to get out of the shower, but she kept pulling me back in! And since my previous feeders took away my claws, I could do nothing about it! She kept going on about how much dirt was washing off of me with that huge torture devise she was using! Did she ever consider that maybe I was attached to that dirt and did not want it washed away!?! Sheesh! What is her obsession with cleanliness, anyway?

Speaking of cleanliness, Missy has been super cleaning the house and moving the furniture around since Christmas. The great part about this is that she moved the sofa to in front of the front window and she will sometimes put me on the back of the sofa to sit in the sun and watch the outside world! I love it! The kittens even come up there with me, and we lie together and cuddle. She also moved her bed to the corner of the room and even lets me sleep in it sometimes. I really like that because I can curl up with her or the dogs, and be nice and warm!
Oh, I also have to add that we had what Missy called a winter storm this past week. We don't normally have that white stuff falling out of the sky, but we had a lot of it fall last week! It is pretty to look at, but it is COLD! I was so happy to be inside. So were the other cats. In fact, even Mongo came in for several nights. Mongo is a big, black and white, long haired outside cat that is really shy of humans. I don't know why he is so shy, but he is. Anyway, he spent about three of the coldest nights inside! He said that the white stuff is called snow and that it's hard to walk in and gets you all wet! I am happy that I am not out in that!
Well, I have to go now, time to go lean against Tito again. He makes the best leaning post! Hope to talk to you again soon.
Otter (The odder cat) Green
PS - So, Missy gave me the weekend off from diapers since she was home to clean up after me. It was wonderful. But last week she did something she has never done before. She brought home this little doggy. The doggy was smaller than Fifi and walked wobbly like me. Missy told me that he did not have CH like me, but that he was just a baby who was learning how to walk. His name was Dominic and we rarely saw him because she kept him in the tub. But she did not give him a shower, lucky dog!
Anyway, he only stayed for two days and she kept him locked up most of the time. But he was REALLY stinky! She said he had worms, which is why she kept him in the tub and washed it out with bleach after he left. I was worried about him leaving because some people can be mean, but I know the lady who came to get him and she is really nice. She also helps cats and dogs in need and always smells like a lot of different ones. Missy says she actually works for two different rescue groups and they were going to help Dom get better and find a really nice home. I am happy about that because he is a cute little guy. Fifi wanted Missy to keep him, but she said the house was filled and no more animals would fit.
Kids and Cats
by Shannon Collar
Welcome to this edition of Kids and Cats. I hope that 2011 has started out to be a great year for your family. I wish that I could say that January has been great, but I can't.
On January 9th, we lost our beloved Piglet. We came down stairs to start our day, and he was laying on the floor. I knew by looking at him, that he was gone. I grabbed my stethoscope and listened for a heartbeat, but his body was still. My heart shattered.
There I sat on the floor, holding Piglet and rocking back and forth. Tears streaming down my face and sobbing so loud. I called my husband to tell him the news, and it took him several tries asking me who died, before he could understand it was Piglet. By this time, our son had come downstairs and was wondering what happened to his buddy.
I kept saying to Brian, that Piglet was gone. Drew in all the innocence of a three year old, said "He's not gone, he's right there".
Finally, I found the strength to take Piglet upstairs and find a blanket to wrap him in. Poor Drew, didn't understand what was going on. He came upstairs, with tears in his eyes, asking what happened.
I put him on my lap, and said "Do you remember when Sloan got really sick, and went to Heaven?". He shook his head yes. I continued to explain to him that Piglet was in Heaven too. God needed him, and took him from us. I didn't know where to pull the strength from to tell him why, when I couldn't understand it myself. The night before, I gave Piglet his medicine, told him and Flurry I loved them (they were laying side by side in front of the register), and I went to bed.
Everything was fine. Then to wake up and find him gone. I kept replaying the morning in my head, wondering if there were any noises, that should have alerted to me.
I wish I could have been with him before he passed away. To hold him and tell him I love him. Give him a squeeze just one more time.
To honor Piglet, I'd like to tell you a little bit about him. He was our first CH kitty. Piglet and his three sisters were born on September 22, 2001. They came into our lives in late October. We cat-napped them from the country store they lived behind. Brian and I had wanted to add another kitty to our family, and went to look at some kitties at my Grams' neighbors. The store owners, thought they were just young, but I knew something was wrong with them. It was unseasonably cold, and I knew they needed more than a rag rug and a plywood board to protect them.
All four of them suffered different severities of CH. Piglet was one of the weakest, but ended up being the strongest, thanks to love of my husband who hand-fed him while I was at work.
When we took them to the vet, the vet thankfully had experience with CH'ers. She said, they were the perfect cat. They can't jump on tables or counters. She told us they could live a long healthy life, and would never know there was something different about them. We took them home, and quickly fell into a routine.
That Christmas season, Piglet was diagnosed with a seizure disorder. He had suffered two grand mal seizures a few days apart and was put on Phenobarbital. He was on that med a short period of time, and on it again briefly after he started having some trouble "missing" Brian, when Brian had a career change.
Piglets nickname was "the Don". If he didn't like a new addition to the house, he would let everyone know. He would smack them when they walked by and just pick on them. Maybe he was initiating them.... who knows. As time went on, he became our grumpy old man, often swatting at the dogs when they were being annoying. That always made us giggle.
Piglet was Brians' favorite cat, for many reasons. They had that bond from countless hours of nurturing. Brian would often say that Piglet was more like a dog than a cat. He came when he was called and loved to cuddle with you.... and not just on his terms. If you picked him up, he was ready for some cuddles.
We are grateful for the opportunity to have loved Piglet as long as we did. He was 9 ˝ years old, when he got his Angel wings. If it wasn't for Piglet, we never would have been blessed by the love of so many special need kitties: Grammy, Angel, Coty, Ebbie, Tumbles, Chrissy, Flurry, Sloan and Tucker.
Piglet is the reason I chose to be a vet tech. He's the reason that I take in fosters and help them for a while until I'm able to find them new homes. Piglet helped me to remember to see the reason to celebrate little accomplishments.
Piglets passing has left a huge hole in our family. He's gone but he will never be forgotten. His memory lives on with sweet memories of swatting the dogs when they disturbed him on the couch, sleeping in a laundry basket of clean clothes and always the first one into our kitty café and eating with both front paws in the dish. He loved to snuggle under the covers and curl up in your arm to drift off to dreamland.
I take comfort in knowing that as I close this edition of
Kids and Cats
, Piglet is sitting on my Grandmas lap, and they are rocking back and forth in her rocking chair. So I dedicate this to you both, two wonderful beings that have left this world, only a few weeks apart. We love you and miss you both.
In Memory of Sweet Little Piglet,
Always loved, never forgotten.



Features of the CH Kitty Club

Website
by Erica
Member Showcase
Notes From Tanja

Panleukopenia-Part II
Interview with Crystal Fogg
byTanja Vranic
In the previous issue of our Newsletter Ms. Crystal Fogg gave us answers about Panleukopenia. However, understanding the difference between Panleukopenia/Parvo and Distemper Viruses is important, so I have asked her to give us detailed explanation.
(In one of our next CH Newsletters we will talk about how the various neurological disorders are classified and the diagnostic tests most commonly used by neurologists to identify them).
Tanja
Understanding Viral Classification and the Difference Between Distemper and Panleukopenia/Parvo Viruses:
In the past many people have referred to the Distemper virus when speaking of Panleukopenia in felines. You may have heard people refer to the Panleukopenia vaccine as the Distemper vaccine or you may have been told that you shouldn't give your cat a bath because it may get cold and catch Distemper. Such was the advice handed out by many in the old days. Fortunately modern science has brought us a
more in depth understanding of virology (the study of viruses) and has allowed us to dispel many of the inaccuracies surrounding the connection between Distemper and Panleukopenia/Parvo.
In order to best understand the differences between the Distemper virus and the Panleukopenia/Parvo viruses, we need to understand how these viruses are classified. This is where The International Committee on Taxonomy of Viruses (http://www.ictvdb.org/Ictv/index.htm) website comes into play. The ICTVdb (International Committee on Taxonomy of Viruses database) uses two main systems to classify viruses. The first system is based on a taxon structure. Under the taxon structure,
viral classification starts at the level of order and follows as such:
Order -" Groupings of families of viruses that share common characteristics and are distinct from other orders and families. The suffix-virales identifies an order." (ICTV) Family/Subfamily -" Groupings of genera of viruses that share common characteristics and are distinct from the member viruses of other families." (ICTV)
Genus - "A class or group marked by common characteristics. A genus is made up of structurally related species or an isolated species, which has unusual, differentiating characteristics." (Webster's Dictionary)
Species - "A polythetic class of viruses that constitutes a replicating lineage and occupies a particular ecological niche. (ICTV-van Regenmortel)
The second classification system used is based on genome types. It is based in large part on the Baltimore classification system of viruses, which groups viruses into families depending on their type of genome (DNA, RNA, single-stranded(ss), or double-stranded (ds)) and their method of replication. The ICTV classification of viruses under genome type appears as such:
Genome Types:
DNA Viruses:
ˇ dsDNA Viruses (Double Stranded DNA Viruses)
ˇ ssDNA Viruses (Single Stranded DNA Viruses)
Reverse Transcriptase (RT)
ˇ dsDNA-RT Viruses (Double Stranded DNA Reverse Transcriptase Viruses)
ˇ ssRNA-RT Viruses (Single Stranded RNA Reverse Transcriptase Viruses)
RNA Viruses
ˇ dsRNA Viruses (Double Stranded RNA Viruses)
ˇ (-) ssRNA Viruses (Single Stranded RNA Negative Sense Viruses)
ˇ (+) ssRNA Viruses (Single Stranded RNA Positive Sense Viruses)
Using the information we learned above we are now ready to look up our viruses in question
and learn a little bit more about them.
Taxonomic Structure of Parvo/Panleukopenia:
Order 00.050. Parvoviridae
Family 00.050 Parvoviridae
Subfamily 00.05.1 Parvoririnae
Genus
00.050.1.01 Parvovirus
Type Species 00.050.1.01.007 Feline Panleukopenia Virus
00.050.1.01.007.00.005 Canine Parvovirus
00.050.1.01.007.00.007 Feline Panleukopenia Virus
Genome Type: ssDNA
Taxonomic Structure of Distemper:
Order 01.048 Mononegavirales
Family 01.048 Paramyxoviridae
Subfamily
01.048.1 Paramyxovirinae
Type Species 01.048.1.02 Morbillivirus
01.048.1.02.002.00.003 Canine Distemper Virus
01.048.1.02.002.00.001 Canine Distemper Virus
01.048.1.02.002.00.002 Canine Distemper Virus
01.048.1.02.002.00.003 Canine Distemper Virus
Genome Type: ssRNA
As shown above there are several difference made between the Feline Panleukopenia Virus/Canine Parvovirus and the Canine Distemper Virus, the most important of which is
the distinction made between the genome types. The Feline Panleukopenia Virus/Canine Parvovirus is a ssDNA (single stranded DNA virus) where as the Canine Distemper Virus is a ssRNA (single stranded RNA virus). The difference in genome types amongst other things therefore makes for two distinct viruses.
Breaking It All Down:
The Parvoviridae family of viruses have a single stranded DNA genome, and the ability to infect both the feline (Feline Panleukopenia Virus) and the canine (Canine Parvovirus) populations. The Paramyxoviridae family of viruses on the other hand have a single stranded RNA genome and at this time, can only infect Canines (Canine Distemper Virus), not felines.
Our Yahoo Group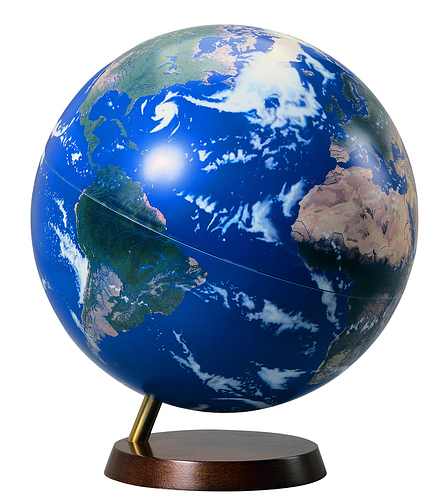 The People Map
By Elizabeth Holochwost
Do you know who our CH Club Members are? Would you love to know a little more about the people in the group? Want to know where we live and love our CH kitties? Check out the
You can click anywhere in this article where it says "People Map".
Or you can find it on the first page of the Yahoo CH group, look for this:

Click on Applications, then look for this:
See where other group members live and share where you are from. But only share as much as you are comfortable with."

Then just list yourself!! Easy AND fun!!!

Hope to see you there!!


New Member Spotlight
Susan and Scout
by Susan Mertz
Scout has been a part of our family since birth, compliments of a stray. We didn't notice anything wrong until he was about three weeks old. Giving Scout away was never even thought about. We had to give this special little guy a chance at life.
Searching the internet finally gave us answers. It's like the light bulb going off when you see that first video clip of a CH cat. Thank you to everyone that posts information and videos!
When we brought Scout into the house our five other cats were not happy. Scout stayed in the kennel at night and whenever we left for his safety. Its' been about two months now and the other cats tolerate his existence.
Watching Scout try to get from one place to another was heartbreaking. He would kind of swim and then stop exhausted. I researched adaptive devices but our budget couldn't handle the cost. Plus, what if Scout wouldn't use it and he was still a little three pound kitten. For a month my husband and I would throw around ideas until we came up with using light weight cpvc and a sling. The change in Scout was unbelievable; he started to build muscle tone and his seemingly useless hind legs became strong.
Watching him he moves like a rabbit, pushing with both hind legs.
My husband said it best a couple of days ago; "how can a little fart like this bring so much happiness to
our lives?"
All I know is I don't regret keeping Scout and my whole family looks forward to having him for a long
time.
Scouts Mommy,
Susan
Ask Tata







VISIMI* writes -

Dear Tata,
Some of my cats insist on rubbing themselves against my dog, especially her underbelly. They're very insistent about it, and the dog hates it. Why do they do this, and what can I do to discourage it?
*- Visimi is Tata's Nannie
Nannie - I don't know very much about dogs. :( I just know that black dog growls at my best friend Marko and Mama's dog chases me funny and makes that goofy bow. Does she have CH too? Kittens rub under animals like that because that means... we love them! Kittens rub under dog bellies when they feel like they love the dog so much that they love it as much as their mommy. We rub under our cat mommies when we are young because we continue to nurse for comfort after we can walk and play and eat food. Well, if we get to stay with our mommy. My mommy left me in a car when I was 4 weeks old.
LINDA writes -
Dear Tata, Why do you suppose my Boy, a siamese sealpoint, goes into my bathroom and howls? He is pretty quiet otherwise especially for being a siamese. But for some reason he goes into my bathroom and meows and howls with a big ol'siamese voice. I suppose there's good accoustics in there and he likes the sound of his own voice.
Linda - He may like the acoustics. Siameseses meow alot. So does my friend Marko, but he's not a siamese. Everyone is different! Is he older? Some older cats can start losing their eyesight and may yowl in certain places to reorient themselves. Siameseseseses may do this even more because blue eyes are more susceptible for damage. See how smart I am when I ask mama how to spell big fancy words? I didn't have to ask her about SIAMESESESESES though! I know how to spell that!

Wobbley Bloggin'
by CG Maurer
It took about a year before my mom realized she needed to blog about me.
She realized she wanted to share the stories and lessons she's learned since adopting me, so that she could help other people realize how wonderful kitties with cerebellar hypoplasia really are.
She now blogs about CH kitty tips (like how to make your house CH-proof and litter box best practices), other CH kitties and parents she's met and funny stories about me. She even posts about adoptable CH kitties on Petfinder -- we hope that we can help spread the word so they can get adopted!
More than anything my mommy and I want to plug in to the CH kitty community out there and be a resource for others. There are so many other great sites out there, and we just want to make sure we're doing our part too.
Come visit us at
and leave a message or email my mom. She'd love to hear from you!

Well that's about it for this month's newsletter. My name is Ziggy and I sure hope you enjoyed it!! See you next month!!
Vice President of the CH Kitty Club
President of the CH Kitty Club and Everything Else