Connect with Us
Suggested Reading
Publisher Podcast with Charles Fadel, Co-author, 21st Century Skills, Learning for Life in our Times
We're pleased to bring you the October MindShare Learning Report -- Cross Canada Spotlight on British Columbia special edition.
Coincidentally, our 2nd annual MSL 21st Century EdTech Leadership Summit is fast approaching, Monday, November 14 we'll be featuring a keynote by B.C.'s own tech savvy, Chris Kennedy, Superintendent & CEO, West Vancouver School. District.
Now that school is back in full swing, we're pleased to announce the launch of our 4th Annual MindShare Learning 21st Century National Classroom Video Challenge which coincides with World Teachers Day. Our goal is to inspire teachers from across Canada to share their success stories using technology to engage students -- qualify and win over $50,000 in fabulous classroom technology prizes, thanks to our generous sponsors. Join in on our kick-off webinar with last year's contest winners' for tips on how to enter on Tuesday, October 11, 1pm est via log on to livestream.com/mindsharelearning
I recently returned from the EdNET Summit in Denver for my annual Industry professional learning adventure where EdTech executives gather from across North America and beyond to explore trends and forge partnerships. You can read more about the conference highlights and be sue to tune into my exclusive podcast with Education Talk Radio personality, Larry Jacobs.
Our 21st Century Spotlight features C21Canada Inc. an organization I've be working to establish along with my partners, John Kershaw, former Deputy Minister of Education in New Brunswick and David Roberts, former New Brunswick, ADM. Our mission and vision is in keeping with my desire to move from pockets of innovation across Canada, to enable all students be successful citizens in the 21st Century global knowledge based economy. Checkout John's article to learn more about our organization and how to get involved.
Don't miss Tim Gard's hardware review featuring the EPSON BrightLink interactive projector.
We're pleased to sponsor the following upcoming conferences: EdCamp Toronto Oct 15, CUEBC Oct 21 and WFMP 2011 Conference to be held Oct 27-29.
This just in--Forbes ranks Canada the #1 place in the world to to business...Wow! What an honour!
Our team has worked hard to deliver you the very best in Canadian learning and technology news. We hope you enjoy this issue! Until next time, keep the learning curve steep!
Cheers,
P.S. We've extended our MSL Summit Early Bird special until Friday, October 7 to our loyal followers of the MSL Report...hurry as spaces are limited!

Follow us on Twitter @mindsharelearn
Robert Martellacci
M.A. EdTech
Publisher & Managing Editor, The MindShare Learning Report™
President, MindShare Learning™-- Connecting Education & Business to Support Student Success
Before printing think about the Environment. Avant l' impression, il faut penser à l'Environnement.
Title sponsor
"Education is not a domestic issue, it's a global one"
-Din Heinman, COO BrainPop, EdNET 2011 Conference Denver, Colorado
"You are a true champion of the Canadian EdTech Industry and I appreciate the opportunity of working with you and MindShare Learning."
-David B. Smith, Trade Commissioner, Canadian Consulate General, Denver, Colorado
Join fellow education and industry leaders for this one-day unique Summit opportunity to gain valuable knowledge from leading experts, network and learn how to "Make IT Happen" to ensure our future leaders succeed in the 21st Century Global knowledge-based economy.
As part of MindShare Learning's mission to push the 21st Century learning envelope in Canada and strengthen the connection between education and business, MindShare Learning is pleased to host the 2nd Annual MindShare Learning Report EdTech Leadership Summit, generously sponsored by ABEL, CEA, Discovery Education, Epson, ISTE, GlobalScholar, Pearson Canada and York University.

This one-day summit will focus on current hot topics in the K-12 and post-secondary education technology space, aiming to further engage stakeholders in shaping the future direction of a vital sector that most effectively prepares students with the essential skills to successfully compete in the global knowledge-based economy.
We have extended our Early Bird Registration price of $299 until Friday, October 6th. Space is limited! Full price $349, plus applicable taxes.
Cross Canada Spotlight on British Columbia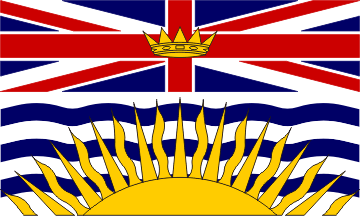 Education Minister George Abbott on Voice of BC
23/09/2011, Vancouver Sun / Report Card

Education Minister George Abbott spent an hour with the Sun's Vaughn Palmer on his Voice of BC television show Thursday. Anyone interested in hearing a discussion about the key issues for K-12 education can find it
here
.
British Columbia Quick Facts
New legislation to modernize our education system to ensure our teachers have the skills and support necessary to provide children with the right skills for a prosperous future.
New legislation to modernize the BC College of Teachers.
Anti-bullying policies in our schools will be expanded to include a comprehensive training regime, on-line reporting tools and advanced threat assessment tools and protocols.
540,696 estimated full-time public school students for 2011-12.
Since 2000-01, enrolment has declined by more than 57,000 students.
38 of all 60 school districts have declining enrolment.
1,946 schools in B.C. - 1,599 public and 347 independent.
33,358 teachers in British Columbia.
$4.72 billion in operating funding for 2011-12 - the highest ever level of funding to school districts in the history of this province.
$1.5 billion invested in literacy and literacy-related initiatives since 2001.
Source
A Vision for Education in the 21st Century
The Premier's Technology Council (PTC) has released a
special report
outlining a vision for education in the 21st century. The report considers what skills and attributes will enable students to succeed in a knowledge-based society and how our education system could be transformed to address the rapidly changing globe.
Source
Post-Secondary Facts
Fourth-lowest tuition in Canada - the $4,802 average tuition undergraduate students paid at B.C.'s public institutions in 2010-11.
$21.8 billion - amount of money invested in post-secondary education in B.C. since 2001
$1.9 billion - the amount invested in support of post-secondary education this year.
BCcampus is the provincial gateway to online courses, programs and student services for higher education. Over 2,000 online courses are available
$2.1 billion - amount of capital expansion at public post-secondary institutions since 2001 - the largest post-secondary expansion in history.
Source
For your inspiration in entering the 2011/12 Video Challenge see our Podcast Interview with last year's winners' at ISTE in
Philadelphia
Last Year's Winning Videos
Show off your classroom innovation to Canada - Ken Spencer Award
CEA
Are your students engaged and excited about their learning because of your innovative approaches in the classroom? We want to hear about it! Seven cash awards totalling $15,000 are up for grabs and your school could be recognized nationally.
Read more

Aboriginal Funding Tool
This interactive tool will help you find different types of funding available specifically for Aboriginal peoples in Canada.
Read more

Community and Regional Economic Development Funding Programs
Government of Alberta
September 2011
This document provides an excellent summary of funding available at the provincial and national levels.
Read more

A prairie home education: Alberta brings classrooms to the country
The Globe and Mail 29/09/11
The sight of the yellow school bus bumping down the road outside her home in rural Alberta can make Tara Lockhart worry.
Read more
Will the Real Digital Native Please Stand Up?
Campus Technology 01/10/11
A decade has passed since author, game designer, and educational thought leader Marc Prensky heralded the arrival of a new generation of students whose immersion in information technology distinguished them in fundamental ways from previous generations.
Read more
YouTube Launches Site Specifically for Teachers
Educators who've been wanting to use YouTube videos in class can now find an easy way in. Today, YouTube launched its own teacher's channel:
YouTube.com/Teachers
, a guide to using videos in class.
Teachers can follow tips that show everything from organizing videos to sparking lively discussions to help struggling students through videos.
Programmed for a better education

Montreal Gazette 21/09/11
The students - most of them boys - are part of a new iCAN program that the St. Hubert school says is the first computer technology-focused curriculum at the high school level in Quebec.
Read more
Bring David Suzuki back to school with you!
David Suzuki Foundation 12/09/11
On November 1 and 2, the David Suzuki Foundation, in partnership with the National Film Board of Canada, is putting on the
David Suzuki Virtual Classroom
. High school students (age 13+) from across Canada will have a chance to connect live, and in real time, with David from the comfort of their classrooms.
Read more
Schools to scrap $89m software
The B.C. government says it will scrap an $89-million software program to track elementary and high school students' attendance and marks after a consultant's report concluded the software needs to be replaced.
Read more
Event:.......TIGed Professional Development
Course #1: Global Education | September 14 - October 19, 2011
Course #2: Intro to Global Project-based Learning | October 26, 2011 - November 30, 2011
Designed to support teachers in enhancing their understanding of and competencies in global education, our accredited
ecourses explore why global education is so vital and how e-technologies can bring the world into the classroom. Learn more

Event......Connecting Globally
Date........October 14 - 16, 2011
Location...Edmonton, Alberta
Event......CUEBC "Embracing Emerging Technologies"
Date........October 21st, 2010
Location...Terry Fox Secondary School, Port Coquitlam, BC
Event......X-Summit
Date........October 24 - 26, 2011
Location...The Carlu, Toronto
Location...Niagara-On-The-Lake, Ontario

Event:........MindShare Learning EdTech Summit 2011
Date:..........November 14, 2011
Location:...Toronto, Ontario, York University Research Tower
Event......Alberta Technology Leaders in Education (ATLE)
Date........November 16th - 18th, 2011
Location..Capri Centre, Red Deer, Alberta
Please share your conference news with us and we'll do our best to include your event, and/or reflections. Email: Robert@mindsharelearning.com
MindShare Learning Moment with Education Talk Radio Host Larry Jacobs at EdNET Summit, Denver, CO
MindShare Learning a supporting partner at EdNET Industry Summit -- Leaders Converged in Denver Last Month for the Annual EdTech Think-tank
Thanks in part to our EdNET partnership, I had the good fortune of attending my 10th EdNET Summit last week. It brings together North America's movers and shakers in the EdTech industry space, software, hardware and a growing number of book publishers. What's interesting is that attendance continues to grow which I attribute in part to the digital revolution and the need to understand where things are heading. Clearly, mobile and tablet computing is turning the industry upside down. The good news is that industry leaders are working very hard on your behalf to create pedagogically sound integrated solutions. Now is as good a time as any to forge partnerships with innovative publishers and hardware providers. I'm often asked to help facilitate the process and welcome your interest. Drop me a note if your district or school is interested!
It was great to meet ePals newly minted CEO, Ted Brodheim, who comes by way of NYC Schools. He's the former Chief Information Officer for the New York City Department of Education ("NYC DOE"), joined ePals this past summer. You may recall ePals was founded in Ottawa and continues to have an office situated there with a growing U.S. and international presence. There's lots of excitement at ePals Corporation as they recently went public and now trade under the symbol (TSXV: SLN).

Connecting with our valued clients is always high on our priority list at EdNET...great to spend time with the folks at GlobalScholar, SkillsTutor, Adaptive Curriculum, Pearson and SMART Technologies, to name a few.
It was great to connect with David Smith, Trade Commissioner, Canadian Consulate, Denver who dropped by to visit me at EdNET expressing an interest in meeting Canadian companies present. Timing is everything! In approximately 30 minutes I made introductions to: SMART Technologies, ePals, CDI Computers, Math Resources, to name a few.
If you missed EdNET and would like to learn more about media trends in education, checkout this great SlideShare courtesy of C. Blohm & Associates, Inc.
Dr. Nelson Heller, An Industry Giant Moves On--I would be remised if I didn't express how much I've learned from and enjoyed my professional association with Dr. Nelson Heller, who founded EdNET. He formally announced that he's moving on from MDR and EdNET after a stellar career in the EdTech space. His legacy is one that inspired and influenced so many EdTech professionals around the world. I will always remember our good friend Kathy Hurley recommending to Nelson that he should start a newsletter if he wants to become a guru. This is a man who walked the digital talk and achieved great success in the process. Well, Nelson, I've taken a "digital" page from you literally. Thanks for inspiring us in Canada and well beyond!
Congratulations to Vicki Bigham, EdNET '11 conference manager and her team for an excellent event!
18,000 students Celebrate We Day

By Mali Bickley

On September 27, 12 students from Fieldcrest Elementary School in Bradford Ontario travelled to Toronto to an event that changed their lives!

They were invited to We Day, an event like no other: 18,000 students from all over Southern Ontario, coming together to celebrate their collective efforts in making positive change in the world. This special Free the Children annual event in Toronto at the Air Canada Centre is one that inspired youth to use their voice, time and passion to support local and global causes. Speakers such as Danny Glover, Patch Adams, Nelly Furtado, Joe Jonas all gave the youth a similar message; harness the power of social media, start a movement, connect with others, take action to provide opportunities for others who may ot be so fortunate. The youth learned about eliminating words like "never" and "impossible" from inspirational speakers such as David Onley, Spencer West and Rick Hansen, who have all overcome mountainous obstacles and created movements themselves to change the lives of others. Michel Chicwanne, a former child soldier from the Congo gave the most moving presentation in total silence. He told his story by holding up bristol board signs with his story about how he was abducted at the age of 5, drugged and forced to kill his best friend by invading rebel armies. The message to the youth was to use their voice to speak up for those who can't. The Fieldcrest studnets have accepted the challenge and are inspired to raise funds to build a school and well in Sierra Leone, while commiting to collect food for the Bradford Food Bank. Their plan to use blogging, Twitter and Digital Storytelling to spread their message about their causes will certainly take their projects and campaigns into the 21st Century!
Green b-school tops ranking
23/10/11, Globe & Mail
The University of Waterloo's School of Environment, Enterprise and Development offers an environment and business undergraduate program that consistently earns top billing in an annual ranking by Corporate Knights. The Toronto-based magazine, which writes about corporate responsibility, models its report on the Aspen Institute's Grey Pinstripes survey.
Read more

C21 Canada
By John Kershaw

A new coalition of Canadian companies and education organizations is to be created. The Coalition for 21st Century Learning and Innovation (C21 Canada) will be a not for profit organization with a mandate to advocate for 21st Century models of learning in public education. The coalition wishes to see 21st Century competencies, such as creativity, critical thinking, communication, collaboration and culture, infused into curriculum, and an accelerated pace of integrating digital technology into Canadian classrooms in an effort to more fully engage students, the digital generation, in their learning. Read more


Web 2.0 Technology Spotlight

GoAnimate 4 Schools -
Get access to your own private and secured environment where you and your students can create animations and interact. Teachers can moderate these environments. Loads of characters, very easy-ot-use animation tool and even some built-in social networking capabilities.
Museum Box -
This site provides the tools for you to build up an argument or description of an event, person or historical period by placing items in a virtual box. What items, for example, would you put in a box to describe your life; the life of a Victorian Servant or Roman soldier; or to show that slavery was wrong and unnecessary?
Mathvine -
Practice makes perfect! Practice high school/college level math with this unique online problem generator. The unique part of Mathvine is that you can view detailed steps for every problem. Students can see exactly where they went wrong so they can learn from their mistakes. At the moment this site is free however this arrangement will change shortly, but will be competitive!

Otixo - Lets you connect your favorite online services (like Dropbox®, Box®, Google Docs®, MobileMe®, SugarSync®, Picasa, Amazon S3, FTP, etc.) to better manage your files in the web. Think of it like Apple's Finder® or Window's File Explorer®, but for the cloud.
Hardware Review: Epson Brightlink Interactive Projector
By Timothy Gard, Educator, Toronto District School Board @soligard
Many have touted Epson's interactive Brightlink 455wi projector as game changing technology. This technology enables the user to interact with any surface using a high lumen ultra-short throw projector and infrared pen. You do not need an interactive whiteboard or any particular board at all in order to interact with what the projector projects from your computer - it's board-free, so to speak. The 'interaction' occurs between the pen, projector and computer. What's the big deal? Well, if you don't need a board then you cut down on expense, not to mention the hassle of installation which, in my experience at least, has been painful. Epson has even gone to great length to market to cash-strapped school districts and schools the money they'll save if they go with their more 'compact' system, even providing an online cost-calculator which can be used to estimate the money a school would save if they purchased their product versus one of the competing board-based products. The mantra is "save money, buy an interactive projector"! Or so the story goes. Epson also includes RM's software, Easiteach Next Generation. RM redesigned Easiteach, hence the moniker, "Next Generation". This software has been around for a while, but I believe it has proven to be more popular in the UK then in North America. Easiteach is not board-specific and so you can use it with any interactive whiteboard. Is the Epson Brightlink projector a 'game-changer' and is it really worth the dollar savings?
Read on to find out what I think of Epson's Brightlink 455wi as a game changer in the classroom!
Leadership

World Class Language
By Robin Sharma
Language offers a framework for meaning. Please think about that powerful idea. We understand the world through words. The words you use determine the way you perceive reality. If you call a stumbling block a "problem" or "a big mess" you will create a different emotional state within you than if you call the issue "an opportunity" or "a challenge that will only make me better." I have the privilege, as a success coach, to work with many extraordinarily successful people from around the world. One of their core traits of greatness is that the vast majority of them understand the power of the word. They use world-class language. Not only do they refrain from using profanities, but they use the language of passion. They use the language of leadership. They use the language of possibility. They use the language of love.
Post-Secondary Feature Headlines
The Global Innovation Exchange (GIE) at Wilfrid Laurier University's Waterloo campus is an integral part of Laurier's Campus Master Plan
This $103-million signature project, announced in June 2011 and scheduled to be complete by 2014, will allow the university to meet the growing demand for enrolment in Laurier's business and math programs, and expand the university's ability to deliver integrated and engaged learning opportunities to students at the local and global levels.
Read more
Government rules are keeping students from innovative online products
Globe & Mail 26/09/11
The Ontario government says it wants its university students "to succeed in the modern world," but one of its own rulings has effectively expelled some kinds of modern learning technology from provincial classrooms. And that needs to change.
Read more
MIT releases new interactive simulation tool for educators
MIT 21/09/11
Imagine you are a leader in the fishing industry. You have to balance the need to compete against others and make a living in a tough industry with the need to limit the total catch in order to sustain the fishery for future generations.
Read more


Research focus hitting undergrad education
CBC News 22,/09/011
The quality of undergraduate education is facing challenges under a stronger focus on research at universities, says a recent report by the Association of Universities and Colleges of Canada.
The report, which came out of a forum on undergraduate education held in the spring, comes at a time when the cost of a university education is higher than ever, up 4.3 per cent in 2010, according to Statistics Canada.
Read more
MoMA Offers Online Courses in Modern Art History and Studio Art
MoMA 23/09/11
This fall, The Museum of Modern Art's online courses allow newcomers and experienced art lovers from around the world to learn about modern art through MoMA's world-renowned collection, from any location at times convenient for them. These 10-week courses invite students to discover the fascinating stories and ideas behind some of the masterpieces in MoMA's collection through a rich variety of multimedia materials, including text, images, narrated slideshows, and engaging videos shot on location in the Museum's galleries.
Read more
Post Secondary Education: Upcoming Events
Event:........Educause 2011
Date:..........October 18 - 21
Location:...Philadelphia
Event:........MindShare Learning EdTech Summit 2011
Date:..........November 14, 2011
Location:...Toronto, Ontario, York University Research Tower
Event:........Higher Education Summit
Date:..........November 27-28, 2011
Location:...Sheraton Centre Toronto
TakingITGlobal for Educators (TIGed) is pleased to announce the second cycle of their graduate-level accredited e-courses! Dedicated to empowering teachers to use technology to facilitate transformative international learning experiences, TIGed introduced theirprofessional development program in the Spring, receiving positive feedback from participants around the world.

The next course being offered is Introduction to GlobalProject-Based Learning, beginning on October 26th. TIGed's e-courses equip teachers with the skills, knowledge and confidence required to facilitate effective, standards-based global learning experiences. Learn more and register
Youth File: Fresh Stats on Cyberbullying from MTV By Aislinn Malszecki


This month in the Youth File I'd like to share an important study MTV/Associated Press recently released (Sept. 27, 2011) as part of MTV's A Thin Line campaign. The mission is clear: "to empower youth to take action and stop the spread of online abuse." They surveyed 1,355 American youth between the ages of 14 and 24 about harassment on the Internet and on mobile devices. Things like online discrimination, mean behaviour and fake gossip were typical abuses young people are exposed to. This study certainly confirms that cyberbullying is still an on-going trend, but also shows us more are becoming aware of the problem and developing strategies to combat online abuse and say something to a friend, parent or teacher to stop it.
Half of the respondents revealed they have been the targets of discrimination, mean behaviour and fake gossip in the digital world, one quarter of the group surveyed in the past six months. Which includes, writing messages online that are untrue (26 percent), mean messages (24 percent) and even forwarding private messages not intended to go public (20 percent). Three-quarters say digital abuse is a serious problem for people their age. And the most discriminated groups are overweight (54 percent), LGB (51 percent), African-American (45 percent), women (44 percent) and immigrants (35 percent). One disturbing trend is those who have been engaged in digital dating abuse were more likely than others to say they have considered dropping out of school (11 percent vs 5 percent).
The study pointed to several effective strategies for protection from digital abuse including: changing passwords (80 percent); changing email address, screen name or cell number (67 percent); and deleting their social-network profile (59 percent).
Check out the study here and spread the word on digital abuse! Also check out PREVNet.ca for more info and research on bullying in Canada.
The Canadian Education Statistics Council releases Education Indicators in Canada: An International Perspective 2011
StatsCan 13/09/11
Read more

Canarie's "Digital Highway" a critical enabler supporting Canada's Patient-Oriented
Canaire 21/10/11
Canada's Advanced Research and Innovation Network, will play a critical support role in Canada's Strategy for Patient-Oriented Research.
Read more

Open-Access Textbooks and Financial Sustainability: A Case Study on Flat World Knowledge
IRRODL June 2011
Many college students and their families are concerned about the high costs of textbooks. A company called Flat World Knowledge both gives away and sells open-source textbooks in a way it believes to be financially sustainable.
Read more

Experts, parents wonder about long-term effects of touch-screen tech
Pittsburgh Tribune-Review, 25/09/11
Warren Buckleitner isn't surprised that an increasing number of preschool-age children have gravitated to touch-screen technology to read fairy tales or learn about shapes and colors.
Read more

When it comes to technology, students teach, schools follow...slowly
CNW 25/08/11
Even in schools with advanced technology, hardware is largely going unused by teachers
Read more

Teaching the Khan way
Globe & Mail
The most influential teacher in North America today doesn't have a teaching degree. He has never taught inside a classroom. But his ideas could begin to transform what happens in it.
Read more

The Report Card for Student Success is the strategic plan for the Peel board
Peel DSB
The Report Card for Student Success is the strategic plan for the Peel board, based on a proven, research-based methodology called the balanced scorecard. Its power is in using data to transform our strategic plan into action.
Read more
Feature Jobs
Education Canada Network and MindShare Learning Report are proud to bring you the following featured job opportunities.
Web Specialist - Elections
Ontario College of Teachers
The College seeks an experienced web specialist with solid technical web design skills plus experience and familiarity with publication layout are required.
Learn more & Apply

Applied Research Officer
Portage College
Portage College is looking for a qualified Applied Research Officer who will provide leadership to encourage innovation through the development of applied research and scholarly activity that support the College's mandate and goals.
Learn more & Apply

Executive Director
Grande Prairie and District Catholic Schools
This dynamic individual must have a strong connection to the community, have fundraising and financial management experience for organizations, and must possess exceptional communication and interpersonal skills. Working a flexible 50%, this position will be responsible for the successful leadership and management of the Foundation.
Learn more & Apply
Get your job featured!
For more information click here or email mindshare@educationcanada.com for more information. Education Canada Network is the country's leading source for education employment opportunities.
The Connectors, Leaders and People on the Move
It is an exciting time to be in education. The pace of change and the innovation now available at our fingertips has the capacity to transform learning like never before. Case in point,
Rodd Lucier, Consultant with the London Catholic School Board shared that his district recently adopted a B.Y.O.D (Bring Your Own Device) policy. Rodd tells me it's been some two years in the making. I'd love to visit the district to learn more. I presume research will be wrapped around the rollout to gage the impact on student success.
Speaking of devices, the tablet phenomenon reminds me of a phrase that stuck with me courtesy of my high school consumer studies teacher-Caveat Emptor, Latin for "Let the buyer beware". In speaking with my many education and industry friends, the jury is still out as to whether tablets are truly ready for prime time in education. If content is king, then we have a ways to go. There's already a massive underutilization of exciting technology in schools. The notion of BYOD (Bring Your Own Device) is definitely gaining traction as noted above. This will require a whole shift in the way school districts and post-secondary institutions operate.
While the jury is still out as to how Microsoft will monetize Skype, I still love the tool and was impressed by this recent challenge-- Skype CEO: Our Goal Is to Connect 1 Million Classrooms
Dr. Ron Owston, Director, Institute for Research on Learning Technology, York University and MSL Advisory board member kindly shared his Future Campus website --Rethinking Higher Education in the Age of Technology. It contains some great resources around blended learning.
Amazon's Kindle Fire tablet vs. the iPad, one tablet does not fit all. Do your homework! Here's a link drawing a comparison between the two aforementioned devices.
As you know, I'm a BIG fan of twitter. Here's a recent tweet that gives you a sense of the growth and magnitude of this tool: MindShare Learning
Twitter now has 100 million active users http://reut.rs/njltMx via @Reuters
New report from People for Education. Parents may not be doing what matters most for student success http://ning.it/n7KZ4O via @Anniekidder
Here's another golden nugget from my twitterverse, courtesy of Chris Kennedy, Superintendent of West Vancouver School District...
Via @chrskennedy tweet of the month and his blog..... http://wp.me/p12KPy-FQ
Dr. Michael Fullan also shared a list of key practices that district leaders need to focus on:
Change in district culture
Building district leadership
Small number of core priorities
Focus on assessment - instruction
Non-judgmental
Transparency of data
Principals as instructional leaders
Proactive re: provincial agenda
Tell the NY Times EdTech DOES Work-You may have read the article a few weeks ago questioning the value of ICT in education. Kudos to the folks at School CIO mag who started a campaign to prove the NY Times the value of using ICT to engage students.
Read more
Hail to the Victors! The ComputED Gazette is pleased to announce winners of its 16th Annual Education Software Review Awards. The Awards target innovative and content-rich programs and websites that augment the classroom curriculum and improve teacher productivity, providing parents and teachers with the technology to foster educational excellence.
This just in....
Book publishers in Canada should be breathing a little easier with this recent news -- Clear Language on Fair Dealing will make long awaited Copyright Bill more Balanced
Here's to a great month of learning and innovation ahead! Until next time, walk the digital talk! Cheers, R.
Game faces!! MindShare Publisher snaps photo of his other passion coaching in a
fun hockey tournment recently in Niagara Falls
Product News
Epson Canada Solutions In Action - KENNEDY KRIEGER INSTITUTE
Learn about interactive classrooms benefit students with disabilities...
Read more

Epson offers FREE BrightLink™ Training Resources!
Get more from your BrightLink! Educators, sign up for weekly BrightLink webinars and request a BrightLink User Toolkit and learn how to quickly and easily use BrightLink Interactive Tools to engage students and create illuminating lessons.
Learn More


Advisory Board Members
The MindShare Report is grateful of the guidance and support provided by our esteemed advisory board. Members include:
Dr. Greg Malszecki, Department of Kinesiology & Health Sciences, York University
Dr. Ron Owston, Director, Institute for Research on Learning Technology, York University
Dr. Eric Hamilton, Associate Dean of Education, Pepperdine University, Graduate School of Education and Psychology
Cheryl Paige, Principal, Joyce Public School, Toronto District School Board
Jamie McNamara, Superintendent of Schools, St. Thomas Aquinas Roman Catholic Schools, Leduc, Alberta
Joni Turville, B.Ed, M. Ed (Instructional Technology), Educator, AISI Coordinator, St. Albert Protestant Schools
Timothy Gard, Educator - Media Literacy & Technology, Toronto District School Board
Gary Kern, Principal, Technology & Innovation, West Vancouver School District
Ron Sedran, MD, Equity Capital Markets, Canaccord Adams
Marty Keast, President, Pearson Learning K-12 Canada
David Marsi, AVP, Learning & Development, Invesco
Chip Fesko, Sr. Director of Advertising & Strategic Alliances, George Lucas Educational Foundation, Edutopia Magazine
About Us


The MindShare Learning Report team is made up of the following individuals:
Robert Martellacci, M.A. Ed Tech., Publisher and Managing Editor, contact: robert@mindsharelearning.com
Timothy Gard, M.A., B.Ed K-12 Editor, contact: tim.gard@gmail.com
Aislinn Malszecki, B.A. Hons., Digital Media Specialist, contact: aislinn@mindsharelearning.com
Valerie Rusnov, B.A. Hons., B.Ed., Editor
About The MindShare Learning Report™ -- Canada's Leading, Learning & Technology eMagazine.
Our mission is to transform education by sharing knowledge of 21st Century innovative best practices and success stories in the Canadian education market space and beyond. We harness the power of Web 2.0 technologies to feature engaging Vodcasts, podcasts, polling, Canadian educational technology news headlines & upcoming strategic industry events in the K-12, Higher Ed and corporate eLearning market segments. Other elements of the MSL Report eMagazine include: successful practices, ask an educator, ask a professor, research & tech tools, GreenIT and career listings, to support educators and educational technology providers in maintaining a pulse for emerging trends in Canada.
http://www.mindsharelearning.com/report
Editorial content for the monthly issue is due the third week of each month.
Please forward your news releases as web links to

Sponsorship opportunities are available, please contact,
Annual subscriptions to the MindShare Learning Report can be purchased at $99 CDN
About MindShare Learning
MindShare Learning is a privately held company based in the Greater Toronto Area, Canada. Its hallmark is providing strategic marketing solutions to learning & technology solution providers in the K-12, HED and corporate learning markets, to support new market expansion and revenue growth. MindShare Learning's partial client list includes: Adobe (Macromedia), Blackboard Inc., EPSON, GlobalScholar, Learning.com, RM PLC UK, Softease Ltd. UK, netTrekker, IMSI (ClipArt.com), CERC (Canadian Education Resources Council), Tech4Learning, Xoolon, NECTAR Foundation and ERDI Canada.