Upcoming Women's Events




2012 Women in Ministry Retreat - information coming soon!

Next issue

The theme for the next issue of the Potomac Connection for Women in Ministry is Lessons Learned. [submissions due September 16, 2011]


Editorial
by Johnese Burtram


Thank you for your inspiring stories. I enjoy sharing your experiences.

I quote a study that showed that even the most reclusive person directly influences at least sixty people over the course of their life. No one is an island unto themselves. I have a greater appreciation than ever for those who have shared my life.

Mentor: a trusted counselor or guide (http://www.merriam-webster.com/dictionary/mentor) Life shared with so many wonder people has brought me to where I am today.

I will never forget the women's Bible studies from our days at Cornerstone A/G in Bowie, MD. I will not mention names because I'm sure to miss someone. We cried, prayed, and parsed the scripture together. Your love and wisdom is so much a part of who I am today.
The late Edna Shaffer showed me how to step way beyond the known and comfortable. Her courageous pursuit of life beyond the sudden death of her husband stands large in my memory.
Betty Goggin-Bartles believes in me. Sister Betty, you are one brave lady. I'm sure you had your moments when it came to this outspoken mentoree. You listened and prayed and loved. You taught me how to get beyond tragedy and live victoriously.
Kay Zello listened to my whining. She spoke reason into my rantings. Her preaching never failed to inspire and challenge. Mike and Kay Zello were one of the first to arrive at the hospital when our baby was admitted with spinal meningitis. I love you, Kay.

Mother: I am forever grateful for a mom who valued faith and the Word of God.

In a recent visit with my mother, Billie Turner, who is now in a skilled nursing center, I read from the Bible and sang to her. She seemed to appreciate those times. The day before I left, I took Mom's hand and leaned in close.

"Momma, trust Jesus."

"He's the only One you can trust." Her raised eyebrows told of her struggles in this unfamiliar world of hers.

That just about says it all. He is the only One we can trust.
2011 Missions Day - still time to register, but it has to be TODAY!
Saturday is Missions Day at Potomac Park Camp, sponsored by Women's Ministries. Today is the last day to register - hope you can come!
(click here to register)
Plan on visiting Johnese Burtram's book table so you can prepay for her soon-to-be-published book, Flight4Love. The proceeds are going to help with the 2011 Women's Ministries mission trip project in Ecuador.
Connecting with the Sistah's
A Life Lesson about "Prime"
by Holly Brantley
prime: (adj) foremost, best, premier. (n.) zenith, heyday, high point.


I am sad to admit, but I have often thought of a wonderful woman, my Mother, as one whose "prime" was passed. After all, she raised a family of five kids, worked outside the home, outlived my Dad and has passed the age of 62. (Now, I'm not saying how many or how few years ago that was...). But in observing her these past two years, I have come to learn that "prime", where life is concerned, doesn't have an age bracket attached. continue reading
Model of a Mentor
by Ariel Rainey
When I was a child, my pastor's wife, Sister Goggin, was the most austere woman I knew. Her eagle-eyes spotted us running on the stairs, playing baseball in the parking lot, and whispering during altar calls. She drilled us fiercely in Junior Bible Quiz, and I was sure that she existed solely to keep the church kids on that straight and narrow path the Bible talks about. continue reading
Mothers and Mentors (and books)
By Deborah Galyen
My mother, Carol Harrup, gave the amazing, life-long gift of the love of books. She "mentored" me in the most natural way, by modeling the wonderful habit of reading. When I was little, I remember seeing her propped up in her bed, book in hand, and she was always talking about what she was reading. continue reading
Skipping Down the Sidewalk
by Ruth Pabon
Have you ever wondered why little children skip?
As I remember, it was a spring day and my mother showed me the dress I was going to wear that day. I was four years old and I smiled and anxiously put on the red and white checkered dress. The dress had white ruffles at the top and I loved it! I don't know why but I recall this day as one of the first times of feeling content. Of course, I didn't even know that word at the time. continue reading
Mothers and Mentors
by Kathy Marsh

Thank you Jesus for Virginia. Not the state, my mother. I can't say my childhood was perfect, but now I see it was definitely a blessing that prepared me for ministry. As I was growing up my mother had some emotional problems and was later an alcoholic. My dad traveled for his work and was only home on weekends. I was the baby of 4 girls and home life was tense most of the time. But in all the issues Mom faced, she was still able to instill in us good morals, belief in a God who loves us, compassion for others, and a feeling that we were smart and could accomplish whatever we attempted. continue reading
The Character of a Mentor
By Angela Donadio
I am so grateful for godly women who, either up close or from a distance, left their fingerprints on my life. No two female influences have been the same, and each has made an impression that helped to shape my life. Perhaps a word, a timely card, an exemplary life to model, a strength of character worth emulating, an understanding ear, a kindred spirit...the list is endless. continue reading
The Replacement
by Denise Ouellette

I was 15 and had just attended my first funeral. My heart was so heavy, I sat quietly slumped against the wall as I listened to the adults discuss the tragic end of our dear loved one. They talked about her long suffering and her time in the hospital.

"What did she die of?" Someone asked my dad.

"Cancer." He said.

Suddenly I was alert, I sat up and looked at my dad, "What? Why didn't you tell me? I didn't know she had cancer?" He had no answer. Feeling wounded and betrayed, but with no tears left, I just turned and went into my room and shut the door. continue reading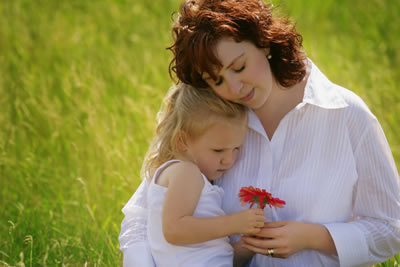 Thou sentest Thine hand from above, and drewest my soul out of that profound darkness - my mother, that faithful one, weeping to Thee for me, more than mothers weep the bodily deaths of their children.

For she, by that faith and spirit which had form Thee, discerned the death wherein I lay, and Thou heardest her, O Lord; Thou heardest her, and despiseth not her tears, when streaming down, they watered the ground under her eyes* in every place she prayed; yea Thou heardest her...Thine ears were towards her heart.

O Thou God omnipotent, who caredst for every one of us, as if Thou carest for him only; and so for all, as if they were but one!

Augustine
http://dailychristianquote.com
Bridging the Gap: Reaching the Next Generation of Women
by April Motl, Crosswalk.com Contributor
It was one of those "ah-ha!" moments for me. I was sitting in our women's Bible study listening to one of the members share a deep heartache.
She was retired and single. Her struggle pertained to a man she had pinned her heart on. He wasn't a Christian, but they shared common interests and were neighbors. She was lonely and tired of being alone. She would go out with him to do activities that she normally would have viewed as taboo -- but she didn't want to lose him. . . .
http://www.crosswalk.com/faith/women/bridging-the-gap-reaching-the-next-generation-of-women-11644580.html
How Christian Women Can Mentor and Be Mentored
by Kelley Mathews
Few Christians dispute the wisdom and benefits of mentoring. Titus 2:3-5 specifically targets women's relationship with one another. Paul encourages the young pastor Titus to identify qualified older women who could, and should, teach and model godliness to the younger women in his church body:
"Likewise, teach the older women to be reverent in the way they live, not to be slanderers or addicted to much wine, but to teach what is good. Then they can train the younger women to love their husbands and children, to be self-controlled and pure, to be busy at home, to be kind, and to be subject to their husbands, so that no one will malign the word of God." . . .
http://www.crosswalk.com/faith/spiritual-life/how-christian-women-can-mentor-and-be-mentored-1409871.html
Connecting with Your Family
Moms: Should you find a mentor for your daughter?
by Pam Farrel, Author, Raising a Modern Day Princess
Some of you might have grown up hearing Dick Clark play songs on American Bandstand, asking for ratings from eager teens. If it was a song with a strong beat, it rated high. My mom would get a high mother rating because she provided a beat for my life I could "dance to." The resounding mantras of my mother's words echo in my heart: . . .
http://www.crosswalk.com/family/homeschool/high-school/moms-should-you-find-a-mentor-for-your-daughter-11629483.html
Finding Summer Fun with the Kids
How to keep your kids entertained and yourself sane during the summer.
by Leslie Sharpe
With school out, our kids have a lot more time on their hands, and our hands as parents have filled up even more. What activities can we do with our kids to keep them active, safe, and having fun at the same time? Here are a few ideas for thought:
1. Add some physical basics during downtime. For example, during television time make commercials a time for jumping jacks or jogging in place. Or when kids are playing video games, make losing a turn or a game a time for stretching or stair climbing, or even a time to help with a household chore. . . .
http://mounthelix.patch.com/articles/finding-summer-fun-with-the-kids-2
Bonds of Steel
Strengthening your marriage to survive anything
by Donald R. Harvey



Every couple face things they'd prefer to avoid-job losses, severe illnesses, financial reversals, deaths of close family members and many other such events. We call them crises, roadblocks, setbacks or tragedies, and none of these are terms of endearment. That's because these storms of life place immense stress on us-and they also test our marriages.




When crisis strikes, some couples not only weather the storm, they emerge stronger and more united than before. . .

http://www.kyria.com/topics/marriagefamily/marriage/healthhome/6m4050.html
Your Health
Summer Health Tips
Tips on Managing the Heat, Outdoor Cooking & Other Resources
No matter what summertime activity you choose to participate in - some fun and games with family or friends at the park, a refreshing swim, or a backyard barbecue - those hot and humid days can take a toll on you physically, as well as present some hidden dangers. Here are some tips on how you can manage the heat and keep cool during the dog days of summer.
http://www.pueblo.gsa.gov/cfocus/cfhealthtips03/focus.htm#resources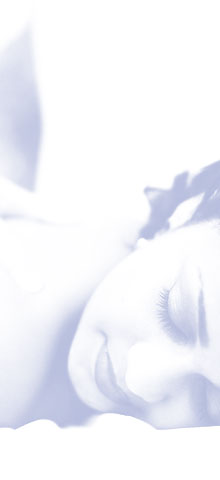 Women and Sleep
Sleep is a basic human need, as important for good health as diet and exercise. When we sleep, our bodies rest but our brains are active. Sleep lays the groundwork for a productive day ahead. Although most people need seven to nine hours of sleep each night to function well the next day, the National Sleep Foundation (NSF) 1998 Women and Sleep Poll found that the average woman aged 30-60 sleeps only six hours and forty-one minutes during the workweek.
http://www.sleepfoundation.org/article/sleep-topics/women-and-sleep
Connecting with Your Funny Bone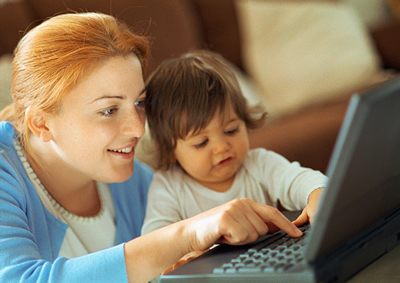 Only a Mother:
You know you're a Mother when:
One-liners
Daytime TV is incentive to get a job.
We cannot learn and appear perfect at the same time.
No one ever stood out for being the same.
The more you know, the less you learn.
It's always something and it's generally expensive.
When it comes to telling her age, she's shy.....about ten years shy.
What if your mother really IS right..... about everything?
http://www.crosswalk.com/culture/humor/one-liners/some-great-sayings-1349802.html
Looking Forward
Hope this issue of the Potomac Women In Ministry Connection gave you some sittin'-on-the-beach or lying-on-the-chaise-by-the-pool reading inspiration. The WIM Connection is always a joy to compile. I trust you enjoy reading it as much as I do.

The theme for the 3rd quarter WIM Connection is Lessons Learned. Tell us in 300 - 500 words about a lesson learned. We are also always looking for humor, book reviews, etc. Articles are due September 16, 2011.

I look forward to hearing from you.

You are loved,
Johnese