Women in Ministry Updates

By Deborah Shank


Potomac District Women in Ministry Consultant

2010 Women in Ministry Retreat

Potomac District credentialed women and minister's wives gathered in mid March at Potomac Park Camp for the annual Potomac District Women in Ministry Retreat. Kerry Clarensau, retreat speaker, focused on the theme Perspectives. Kerry ministered to the group Friday and Saturday evenings and Sunday morning. Our hearts were challenged and touched by her ministry.

The retreat offered workshops facilitated by Potomac WIM on Friday afternoon and Saturday morning. Saturday morning's session concluded with a candid panel discussion regarding issues that ministry women most often deal with.

Free time filled with hours of laugher, games, and conversation deepened our friendships. It was a great opportunity to make new friends and connect with friends and continue to build relationships.


On Sunday morning we enjoyed the annual Tea Party followed by a tea cup/prayer partner exchange. Each woman in attendance has a prayer partner for the year.

We are looking forward to our 2011 WIM Retreat. Our theme for 2011 is Unmasked.

Friendships at WIM Retreat
Mentoring and Growth Groups for Pastor's Wives and Ministry
The Women in Ministry stepped out in faith this year to initiate a growth group for pastor's wives and ministry women in the Eastern Section. I have a strong passion to encourage and mentor pastor's wives and ministry women. Ministry can be a challenging journey and friendships with other ministry women are vital for survival
.
Linda Webb, PDC WM Director, and I have traveled to Baltimore monthly to facilitate a session for a wonderful group of ladies. We have cried together and laughed together as we discussed very personal ministry issues that many deal with frequently.
The purpose of this ministry is to create a safe place for ministry women: a place to share, a place to connect with one another and cultivate friendships with other ministry women. It has been a great year and we are looking forward to getting started again in the fall.

For additional information about these groups please contact me at dshank@potomacag.org.
Women in Ministry Upcoming Events
Connecting with the Sistah's
Passion: An Attempt to Capture It

By Brenda Burns
Communications Facilitator, Potomac Ministry Team
Wife to Craig Burns, pastor
Vienna, Virginia
What am I passionate about? We've been guided by the theme 'Authentic Passion' in 2010, and I was working with the theme elements and logo design for about half of 2009. But boy, when you come down to articulating personal passion, I've found it can be a challenge. Am I really passionate about anything?
I am a musician and composer, but I don't claim that to be my passion. If it was, then I'd be willing to stay up to the wee hours and go without food and stuff like that in order to pursue a dream of creating music that would inspire and invite others to sing and play and dance and worship together - man, that would be so fulfilling. But I don't stay up to the wee hours or give huge chunks of time to composing. I'm pretty sure if there was an official test to determine each individual's passion, I would fail on 'musician/composer'.
I am a writer - as evidenced by the fact that I'm submitting this article. The prospect of being able to articulate just what someone has been wanting to say but not quite able to get it into words - that feels delightful. But REAL writers read 50 times more than they write, not to mention have the patience to rewrite, tear apart, delete, rewrite some more, etc. etc. That takes energy fueled by passion, and I get tired just thinking about it. Still has something to do with my inability to stay awake into the wee hours. Pretty sure I'd fail the 'writer' passion test, too.
I enjoy the outdoors, light gardening, walking, jogging, hiking, etc. But I would feel awkward claiming to be an outdoor enthusiast, probably because I'm married to Craig Burns. Now there's an outdoor enthusiast. He can endure sitting completely still in a tree stand for hours on end in sub-freezing weather. He can endure running (lots of miles) in stifling heat and humidity. He enjoys planning all year long for hunting season. And he can work circles around men half his age when there's a yard/farm/outdoor project that must be tackled. Now me on the other hand, I LIKE the outdoors, but still can't call it my passion.
I am a wife, mother, and grandmother - and I am most happy when all 'my people' are happy. So usually if there seems to be something I can do to make one or another of them happier, I'm pretty much on it. If my passion were a pie, then I'd say that my family is one of the main ingredients, and they each get served a fair share of the available slices.
But truth be told, I feel a tender ache when I ask myself, "What are you passionate about?" It's a sense that above and beneath, through and around, in my past and my future and here and now, Jesus is my passion. Sometimes I fret about letting Him down by not pursuing one passion or another - but I need to 'get over it', as Pastor Larry often says. I love Jesus. Authentically. Passion enough.
For the Sake of the Children
by Lorraine Caris
Pastor's wife
Bethel Assembly of God, Baltimore, Maryland

One thing that really 'irritates the life out of me/provokes my righteous indignation' is what I see happening to children in America, in my community. Perhaps it is better said, my irritation is with the kind of parents I'm seeing today.

I spent a short time as a volunteer at a local elementary school in the Kindergarten classes. Too many children go to school hungry or to bed hungry, not necessarily because they don't have food but because parents do not prepare meals for their kids. One parent told a neighbor that they had not had dinner yet at 8 pm because "she had a late lunch." Meanwhile the kids do without until mom decides she is hungry or perhaps the kids munch on junk food. Many of these kids don't get breakfast before school, because the parents have already left for work or for some other reason do not feed their children. These kids struggle in school. Some children miss a lot of school because of the parents' lack of responsibility.

On Wednesday nights we offer classes at our church for preschool, elementary, middle school and high school kids. Most of our kids come from our community. Very few of the parents of these kids attend church. Many of these kids walk to church on Wednesdays by themselves. Some parents bring their child, but don't stay for our adult Bible Study. For some, we are simply a free babysitting service for an hour. Some of these kids come in starving for attention as well as physical food. Some kids smell and are dirty. My heart breaks for these kids. We are trying the best we know how to minister to these kids. We prepare healthy snack foods for when they arrive.

I see the way parents treat their kids in public places like Wal-Mart or the grocery store and I just want to shake the parents and say "don't do that to your child or don't talk like to them like that." And sometimes I'm even embarrassed for the kids. I agree sometimes kids need to be disciplined for their behavior but not the way some parents do it.

Along with these kinds things, I have become more and more aware of the abuse of children in other ways and the fact that there seems to be very little legal repercussions for the perpetrators. I know of one Christian group in Knoxville, TN trying to do something to raise awareness of human trafficking in the U.S. I knew this happened in India, but I had no idea that it happened here or that it involved very young children, both boys and girls. (www.cryforjustice.org for more information)

Not only am I provoked, I am heartbroken. If this disregard and abuse breaks my heart, it must break God's heart, too.

Lorraine, a farm girl who became a city girl, grew up in central Pennsylvania. She has been an Air Force wife, a mom, and grandmother. Her work in children's ministry spanned most of her 37 years of marriage from Air Force assignments to ministry in Potomac District since 1977.
Missions is My Passion
by Rowena Hall
Choir/Missions Director
Cornerstone Assembly of God, Richmond, VA

Say the word MISSIONS; my face lights up, my heart beats a bit faster and I have a smile on my face.

Missions is my passion. It only makes sense because it has to do with pointing people to Jesus. When you love some someone, you want to tell everyone about the Person you love. I love Jesus and want everyone to know Him.

A few years ago, I visited India and had the opportunity to speak in a home for girls rescued from sex slavery They were frightened young girls with empty eyes When I talked about Jesus, a spark suddenly appeared. I told them at my church we always hug one another. I asked them if I could hug them. One by one, I hugged these bruised and "damaged" young girls One young lady barely touched me when I hugged her The director of the home said that I was the first person she let touch her or get near her since her rescue.


Jesus used me to touch the unwanted and the unlovable. When I saw this kind of God transformation, I want to do more My passion = MISSIONS = JESUS



Raised in Southern California, Rowena sensed God's call to ministry at the age of 13. She is a graduate of Jacksonville Theological Seminary and licensed with the Assemblies of God. She is a wife of 34 years, a mother and a grandmother. She has served in music ministry, as spiritual director of Richmond Emmaus Community, and has directed and trained missions' teams to England, Guatemala, Peru, Mexico, India and West Africa

.

If We Gotta Start Somewhere, Why Not HERE!

by Ruth Pabon




The second line of a Toby Mac song says "if we gotta' start sometime why not now."

I could not hold back the tears as I preached about the church in a detention center and one girl blurted out, "I won't go back to church, because when I was hungry no one gave me food. What do you say about that?"

It took only a split second to tell her in an honest way, "You went to the wrong church."

I didn't want to say it, but her eyes lit up as I continued. With much pain and sympathy, I told her, "If you had come to my church I would have fed you."

Now, I know we are thinking that we can't feed everyone, but we could feed that one girl!
I thought back to my childhood when we didn't have a lot to eat In those days neighbors were, well, they were neighbors. Neighbors took care of neighbors.

One of the definitions of neighbors is "one who lives near or next to" and another is "a fellow human." I like that term. When we see each other as fellow humans, we can be more prompted to do something like "bear one another's burdens."

Remember Jesus expanded the term when the people asked him, "Who is my neighbor?" He gave the story of the Good Samaritan. In other words, your neighbor is anyone in need.

My mother was an example of that in my life. We didn't have much, but we would give to the poorer family down by the church. Our pastor was a man of serving the needs of a community. The church always asked for canned goods, clothes, and funds every day. A box for donations was there every Sunday, and people kept giving. I learned early on that it doesn't take much to help someone.

I was at a small gathering of high school buddies the other day in Texas. Elaine, one of my best friends in high school, said, "What I remember about Ruth is that she gave everything to the poor. She hardly had anything in her closet."

I humbly write that because in those days, it was natural and the only thing to do. But I also remember the way I felt when a dirty little girl walked into church with my second hand dress. I felt like a queen in the eyes of the Lord.

So, I get mad when someone says, "I don't know what to do for the Lord."

Start now and where you are. Someone needs your comfort, your food, your clothes, and yes, your money.

Then, at the end of life, someone will say to you, "I was naked and you clothed me, I was sick and you visited me, I was in jail, and you came to see me." Matt. 25:36.

And that someone is who we live for every day - Jesus.



If not now, when? If not here, where? If not us, who?


Author unknown



Ruth holds Assemblies of God credentials and works as a Resident Chaplain at a local hospital. She also is an adjunct professor at Bethel College. She loves being used as a inspirational speaker, altar worker, and involved in local missions She is married to Rev. Abraham Pabon and they have a 19 year old son who attends Bethel College.



With My Whole Heart I Will Worship

by Kathy Marsh




Pastor's wife

Victory Christian Center, Poquoson, Virginia


The thing that revs me up more than anything is worship! This is one ministry I know I am called to. For almost thirty years I have been a part of a worship team to help lead in worship, not because I am a pastor's wife, but because it is my calling. I am a worshipper. I can't imagine ever backing away from this holy calling God has been so faithful to me and deserves every ounce of strength I have to give.

I am a worshipper. I carry that wherever I am, not just on the church platform. I praise God in the car, doing dishes - I think I dance before the Lord the best in the kitchen - in the shower, everywhere. I will give Him praise until my last breath.

Strangely enough, worship is a subject of controversy At the risk of having a critical spirit, I can't understand how some dear folks can appear to be unmoved by the presence of the Holy Spirit When God inhabits our praises, I can't help but respond. When I see God's people seem inattentive to Him, it disappoints me. Can we please just give God a few minutes of our time? It cost God everything to bring us to Himself by letting His only Son be our sacrifice. I feel it should COST us something in our worship.

God is judge He knows the each heart; I don't! So I will try not to judge anyone in their expression of worship.

So, what does worship look like? Sometimes the sweetest expression of praise is a silent, bowed head. I know what worship looks like for me. "Me" is all I must account for, and that is enough. So I will continue to worship my God!

One day I will be replaced in leading worship. If I am living Titus 2, I am supposed to be training the younger women to take my place, aren't I? When my time comes to make a space for someone else, I will gladly yield. It's not like I'm laying down my call. When I become a lay worshipper, I will still fulfill my holy calling. I am a worshipper. I will worship.


The longer I live the more the pendulum swings toward non-judgmental worship and away from criticism. Thank God. The more I focus on Him Who is worthy, the less I notice others and what they are doing. So in worship I will keep my tunnel vision toward God, His Son, and our precious friend the Holy Spirit.



Kathy Marsh and her husband Don have served Victory Christian Center for 23 years. In their 29 years of marriage, they have been blessed with 4 beautiful daughters whom she home-schooled from 1989 until 2008. Kathy is on the worship team at Victory and loves ministering to women and children. Her favorite thing about ministry is helping her husband and loving and encouraging people to find their potential in God!




Book Review:

Healing Hands

by Peggy Knutti

by Nancy Arsenovic


Retired Potomac District Missionary



Peggy Knutti's Passion: Touching the Suffering World through Medical Missions




Peggy Johnson Knutti, of Elkton, WV, has lived out her passion as a nurse missionary for forty years, twenty two of them with the Assemblies of God medical arm, HealthCare Ministries (HCM.) To celebrate the 25th anniversary of HCM she published her book, Healing Hands, in which she records its history starting with the rather tense days when many people saw medical missions as an enemy to divine healing and worried that it would lead the Assemblies of God away from its primary task of evangelism to a "social gospel." She completes the story with the 53rd General Council of the Assemblies of God's vote to expand its reason for being (evangelizing the world, worshiping God and building a body of believers who are growing spiritually) to include "meeting human needs with ministries of love and compassion."



Peggy Knutti
In between these two events Peggy introduces the reader to the scores of medical personnel who had/have a passion to evangelize and build churches throughout the world through ministry to physically sick and needy people. If you want to hear how God heals and brings just the right people to just the right places, this book is for you.

For example: Mike and Kathy lived the good life with the salary from Mike's profession as an optician. However, an accident let him retire early and they planned to live on the beautiful beaches of the world. When Mike was asked to go on a short term trip with HCM to El Salvador, Kathy responded, "Honey, that is great for you, go whenever you want to, but if there is not a Holiday Inn, I'm not going." After the spirit's dealing with her Kathy went on a trip with Mike to Iquitos, Peru "I plugged in my hair dryer the first morning and blew out the electricity on the first floor of our hotel...The first day of clinic was so hot, all the make-up melted off my face. The team was served sandwiches for lunch, finding out after devouring mine, that it was monkey meat." Kathy describes her experience with her first patient: "I fit her with a pair of eyeglasses, and as I looked into her eyes, my heart felt such love, and touching her precious face made me know that moment what a privilege I had to be part of what God was doing in that beautiful lady's life. As I shared the saving knowledge of Jesus with her, she prayed to accept Him in her heart. I will never forget her face...My life would never be the same." Mike and Kathy presently serve in Eurasia.

Thank you, Peggy, for sharing your passion with us. Who knows how many more passions it will awake and inspire?


Your Body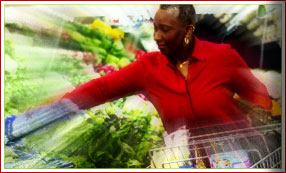 Many women are fearful of breast cancer.
http://www.womenshealth.gov/breast-cancer/
Healthy eating and physical activity go hand in hand. Together, they help you maintain a healthy weight and lower your risk of some diseases and conditions.
http://www.womenshealth.gov/FitnessNutrition/
Information resource on Women's Health
http://www.womenshealth.gov/
Do the first days of fall make you want to get in the kitchen and create something warm and inviting?
Recipes for the first days of Fall
http://www.recipe4living.com/articles/10_recipes_to_help_you_celebrate_the_first_day_of_fall.htm
Think About It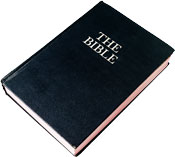 When reputation (which is what everybody knows about us) becomes more important than character (which is what God knows about us), we have become hypocrites!
Warren WWiersbe
http://www.backtothebible.org/presidents-page.html
Biography and Daily Devotional
The greatest burden we have to carry in life is self. The most difficult thing we have to manage is self. Our own daily living, our frames and feelings, our especial weaknesses and temptations, and our peculiar temperaments, - our inward affairs of every kind, - these are the things that perplex and worry us more than anything else, and that bring us oftenest into bondage and darkness. In laying off your burdens, therefore, the first one you must get rid of is yourself. You must hand yourself and all your inward experiences, your temptations, your temperament, your frames and reelings, all over into the care and keeping of your God, and leave them there. He made you and therefore He understands you, and knows how to manage you, and you must trust Him to do it.
Hannah Whitall Smith
http://www.ccel.org/s/smith_hw/
Online Books
Daily Christian Quotes
http://dailychristianquote.com
A Ministry of I Lift My Eyes Web Ministries
http://psalm121.ca/

Connecting with Your Family
The Love Connection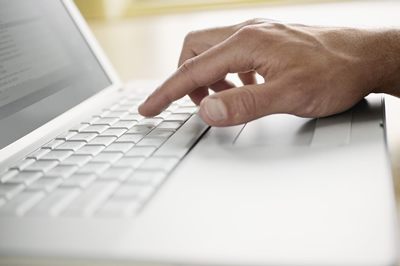 It took a P.C. to bring my husband and me closer together.


by Lisa D. Cowman
I'm having an "online" romance with the man of my dreams, Bobby-the man I married 12 years and 4 children ago
http://www.kyria.com/topics/marriagefamily/marriage/communication/21.50.html
Do You Love Your Kids Too Much?

Practical applications of Dr. Tim Clinton and Dr. Gary Sibcy's new book, Loving Your Child Too Much: How to Keep a Close Relationship with Your Child without Overindulging, Overprotecting, or Overcontrolling,
It's only natural to be passionately in love with your children, and all kids deserve that kind of love from their parents.
http://www.crosswalk.com/1441743/