LuminArea
The Space for Luminaries:
Compassionate Practice in Prison by Ida Unger

This month's LuminArea focuses light on the work of Ida Unger, a yoga teacher in Tujunga, California, who has compassionately and without judgment stepped into the shoes of women in prison to bring them inner peace through the practice of yoga. Below, she tells her story in her own words.
I can't say exactly when the thought of teaching yoga at a prison first occurred to me. I had always had a back-of-the-mind thought that if ever I was in a prison, the gift would be the ability to do yoga all day; to really devote myself to my practice. Of course, I try to live in such a way that prison is a remote possibility. Thankfully, I practice yoga daily without being in prison. But my parents survived the Holocaust and spent years in horrific prison-like conditions. I once spent five nights in jail in the 1980s for civil disobedience. I know something about good people being put behind bars.
I was sure yoga had much to offer all incarcerated women, no matter their guilt or innocence, no matter their crime or folly. Just living in prison was enough to warrant these women needing a path for self-reflection and growth, and for us to offer it. After all, most of them would get out of prison some day and then what? Shouldn't they have the tools for inner peace? "A nation's greatness is measured by how it treats its weakest members" Mahatma Gandhi said. Dostoyevsky takes it one step further, specifying, "The degree of civilization in a society can be judged by entering its prisons."
When I heard that an old college acquaintance was the rabbi/chaplain at the California Institute for Women (CIW) in Corona and that he was looking for offerings for the women, I volunteered to come and teach yoga. I began in October, 2007. On my first day there, the rabbi escorted me through numerous layers of gates with buzzer locks until we were finally "on the yard."
The room where I was to teach was "the chapel," shared by all the religious chaplains at the prison. This was actually a trailer, full of chairs. There were about 30 women there ready to prepare the space. Flies buzzed around, the old carpet was frayed underneath us, but once yoga began the practice grabbed the women. It was clear to me that they appreciated yoga for the same reasons that we all do--the inner access, the challenge, the breath, the feeling of greater harmony, and ultimately, greater awareness.
I was only there once a month at first. At the end of class, I'd often hear, "Are you coming back next week?" "No, next month," I would reply, feeling like I was giving them crumbs when what they really needed was a warm loaf of bread. I knew the value of daily yoga and understood their desire for more, but the commute for me was an hour and a half each way. I was doing what I could. I thought about more teachers, but it would take me time to understand the place and its ways before bringing others in to teach.
At the start of 2010, I was ready to invite others to join me in teaching at the prison. Since January of 2010, we have been able to offer yoga at CIW almost every Saturday. Sadly, many of the other education and drug rehab programs at the prison have been closed recently due to the budget crisis in California. This is tragic news for women who need the tools of rehab and education. It is good news, though, for the all-volunteer yoga program, for soon we will have a dedicated space in which to store props.
Prison can be a dark hole, an endless routine of boredom and tension that arises from close quarters, poor nutrition, and low self-esteem. With an attitude shift, it can become an ashram, a place of simplicity, learning, prayer, community, and love. Yoga is a valuable tool in shifting the way women choose to view their time while incarcerated.
At the end of every yoga class, we are united in our "Namaste"--our acknowledgement of the connection between everyone in the room. This is always followed by many thank yous. "Thank you for breaking into prison for us." "Thank you for knowing how much we need this." We teachers, too, are grateful for the feeling of compassion and humility we experience when the gates clank shut behind us, the abundance we enjoy in our lives, and the freedom to share with those who otherwise would go without.
Ida Unger, 57, lives in Tujunga, California, with her husband, children, and dogs. She teaches at the BKS Iyengar Yoga Institute of Los Angeles, and at retreats and conferences nationally. She has published a poster, Sacred Shapes, showing connections between yoga poses and the ancient Hebrew letters. http://www.yogagardenstudios.com.
Nourishment

Yaya's Spinach Pie
I learned how to make spanakopita, or spinach pie, from my paternal grandmother, Irene Vihos. It has always been in the category of comfort food for me; the Greek version of mac 'n' cheese in my family. As far as I'm concerned, where there is compassion there is comfort, and where there is comfort, there is spinach pie.
Serves 8 - 12
One 16-ounce package frozen phyllo
dough (I prefer Athens brand)
1 ½ sticks butter, melted
Three 10-ounce packages frozen
chopped spinach
8 ounces feta cheese, crumbled
One 16-ounce container small curd
cottage cheese
2 eggs, beaten
3 tablespoons chopped fresh dill
(optional)
2/3 cup grated Parmesan cheese
1. Remove phyllo from freezer, and thaw according to package instructions. Preheat the over to 375 degrees F.
2. Melt butter on low heat and keep melted. Put the frozen spinach into a large sauté pan on low heat; warm to thaw. Drain off every bit of water, and transfer the spinach to a large mixing bowl. Add the feta, cottage cheese, eggs, and optional dill. Mix thoroughly, and set aside.
3. Brush a shallow cookie pan with a layer of the melted butter. Lay in the sheets of phyllo, applying liberal amounts of butter to each layer. Use half the total available phyllo for the bottom of the pie, and save half for the top. Make sure to allow the phyllo to overhang the side of the pan to seal the edges.
4. With the bottom layers in, apply one more coating of melted butter. Sprinkle with half of the Parmesan cheese. Layer in the spinach mixture, and sprinkle with the remaining Parmesan cheese. Then assemble the top layers of phyllo just like the bottom ones, always applying a liberal coating of butter to each sheet of phyllo.
5. When all the sheets are in place, carefully roll up the overhanging edges, and tuck them in and under themselves. Plaster down the edges with large dabs of melted butter. It works like glue!
6. Use a serrated knife to score lines in the phyllo where you plan to cut the pie once it is baked, but don't cut all the way to the filling. Bake the pie at 375 degrees F for 40 minutes. Lower the heat to 350 degrees F, and cook for another 10 - 15 minutes, until the pie is a nice sandy brown. Let it cool for at least 30 minutes before serving.
Presentation
Yaya's Spinach Pie can be a main dish on a summer evening with a nice salad and lots of Kalamata olives, or as a side dish, served with cold chicken or grilled lamp chops. However you serve it, remember to raise your glass and say Yasoo!
- Lisa Vihos
Photo courtesy of Stephan Mazurek. http://www.stephanmazurek.com
June Exercise

The Compassion Project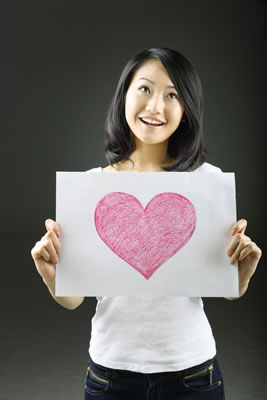 In the fall of 2009, Harry Palmer, founder of the self-development program Avatar, began The Compassion Project: "We need another miracle moment in which everyone realizes that we're in this all together, and that the earth is the only spaceship that we get." To learn more about Avatar and the teachings of Harry Palmer, go to http://theavatarcourse.com/
This exercise can be done anywhere that people congregate (airports, malls, parks, beaches, etc). It should be done on strangers, unobtrusively, from some distance. Try to do all five steps on the same person.
Step 1: With attention on the person, repeat to yourself: "Just like me, this person is seeking some happiness in his/her life."
Step 2: With attention on the person, repeat to yourself: "Just like me, this person is trying to avoid suffering in his/her life.
Step 3: With attention on the person, repeat to yourself: "Just like me, this person has known sadness, loneliness and despair."
Step 4. With attention on the person, repeat to yourself: "Just like me, this person is seeking to fulfill his/her needs."
Step 5: With attention on the person, repeat to yourself: "Just like me, this person is learning about life."
The exercise can also be done with a family member or an "old enemy" in mind.
This is one of 30 exercises that can be found in ReSurfacing®: Techniques for Exploring Consciousness by Harry Palmer.Excerpted with permission. © 1994, 2008 by Harry Palmer. http://www.avatarbookstore.com/books/2-resurfacing.html
Events and Appearances
Eating with Reverence: Food for the Soul
Institute of Noetic Sciences
Petaluma, California, USA
July 8 - 10, 2011
Conscious Living Workshop
Soul Food: Eating With the Reverence and Respect of the Ancients
National Wellness Conference
Stevens Point, Wisconsin, USA
July 17, 2011
One-Day Pre-Conference Intensive

Affix Your Own Oxygen Mask First: Navigating Your Team Through Tough Times

National Wellness Conference
Stevens Point, Wisconsin, USA
July 18, 2011
Main Conference Breakout
Culinary Tour
Northern Delights: Stockholm, Helsinki, and Oslo
August 1 - 10, 2011
Eating with Reverence: Food for the Soul
Institute of Noetic Sciences
Petaluma, California, USA
August 24, 2011
Conscious Living Teleseminar
Sacred Journeys Retreat
Tikal and Yaxhá: Lifting the Veil
November 6 - 13, 2011
Unless otherwise noted, all events are open to the public.
To book Shannon for your event, call Dez at 615.598.7730, or visit Shannon's website.


Submission
Guidelines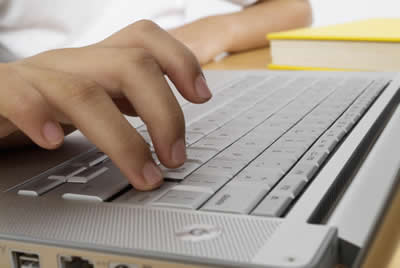 Inlightenment is about nourishing the sacred within ourselves, so that we may come to recognize and honor the sacred that exists everywhere in the world. If you would like your essay, poem, or photograph to be considered for future issues--or if you'd like to tell us about someone or something Inlightenment readers should know--we are currently seeking content that fits within our remaining 2011 editorial calendar:


July: Bravery
August: Love
September: Honesty
October: Humor
November: Integrity
December: Perseverance

In order to be considered, content must be received by email no later than 30 days prior to the first day of each issue's month. We are happy to consider submissions from unpublished writers; however, we ask that you please edit carefully and check past issues for our style and tone. Essays should not exceed 700 words. We reserve the right to edit submissions for content and style.

Thank you for your interest in Inlightenment! We very much look forward to hearing from you.

In Gratitude
Heartfelt thanks to this month's contributors, and especially to Lisa Vihos, whose vision and hard work guided this issue.

Thank you also to El Salvadorian artist Frida Larios, creator of New Maya Language, who lovingly designed our Maya-inspired logo and banner. To learn about Frida and her work, click here.
Greetings!
Welcome to the COMPASSION issue! This month, our good friend and guest editor, Lisa Vihos, encouraged contributors to consider June's theme:


I have been thinking lately about how to have more compassion both in my personal life and globally. The experience of guest editing this issue led me to try an experiment. When little day-to-day squabbles came up with others, instead of "striking back," I put myself in the other's shoes. When I did this, I found that my response to the person softened. This, in turn, allowed my so-called adversary the opportunity to calm down. Just as anger begets anger, so too, calm begets calm. From the Hindu concept of "I Am That!" shared by contributor Shishir Kurup, to an array of personal accounts including tales of a beloved pet, teaching yoga in a women's prison, and how one person surreptitiously practiced compassion on the job, I hope you will find here a "heart-path" that resonates for you. Just take the first step and keep walking.
Lisa Vihos, 50, is the alumni director at Lakeland College in Plymouth, Wisconsin. She is also a poet, art historian, counselor-in-training, mother, friend, and seeker after peace on the planet. She likes large bodies of water, bicycling, yummy food, and Zumba, not necessarily in that order. http://lisapoemoftheweek.blogspot.com


Inlightenment: Nourishing the Sacred Within


Shannon Kring Buset
Talking Circle

Kelly's Story: Seeking Compassion
We are all seekers. Whether we call ourselves religious or spiritual, whether we are practicing or pondering, we search in earnest for truths that will serve as a guide for our lives. And we search for these truths in all sorts of interesting places. In our circle of family and friends, we experience what it means to be known. We are held and embraced, loved and challenged by these intimate bonds. In our faith communities, we encounter spiritual practices, we pray and meditate, we sample sacred readings, we worship. These faith communities feed our spiritual longings.
But there is a longing that is bigger than our communities of family, friends, and faith. It is the longing to be connected to the whole human family. At the very core of each of the world's major religions is a respect for life that bears the name compassion. Understandings of compassion are as ancient as the faith traditions that we inhabit, and we need not look far to find a sacred text, writing or teaching that speaks the ethics of how we are to live in the world--compassionately.
From where I stand, there is a shortage of compassion in our world today. Of course, to acknowledge this problem is one thing; to do something about it, is quite another. People of faith ought to be concerned with how the latter is accomplished. Compassion, when practiced, is more than kindness and care. It expands the boundaries of our mind and heart to encompass the whole human family, not just those who happen to be part of our neighborhood or genetic pool.
When this work is done in earnest, lives can be transformed. When we act out against injustices in our communities and across the world--we become peacemakers. When we embrace people without regard for race, creed or religion--we promote unity. We are no longer strangers to everyone outside our closest social circles, and we feel like we belong in this world. When we abandon ourselves and embrace the core of our faith traditions, then, and only then, can we begin to discover a central guiding truth: That life is about more than you and I, it is about the whole human race. To live guided by this truth means to live guided by compassion. Well worth the search, if you ask me.
Kelly Stone, 30, is the chaplain at Lakeland College in Plymouth, Wisconsin. She is committed to life that is full of passion, faith, creativity, and learning. She is a feminist, scholar, wife, mother, minister, and friend. She enjoys good cuisine, particularly when it is shared with good company.
Alex's Story: Compassion Arises
Spring has arrived (finally!) in Wisconsin and my musings on compassion have taken a metaphorical turn toward soil, seeds, and flowers. Within this metaphor, compassion grows organically under the right conditions: as long as I am feeding the soil around it and keeping away the weeds, it will blossom. It can't be forced or manipulated directly. As a counselor-in-training, I have an abiding interest in finding ways to cultivate compassion so that I can manifest the "unconditional positive regard" that the famous counselor Carl Rogers espoused as an essential component of good therapy.
I will introduce a fictitious "Phyllis" to illustrate the process of cultivation as I might experience it during a counseling session. Phyllis is suffering deeply and is attempting to protect herself with an outer shell of hostility. She misinterprets my forced attempts at compassion as pity. She bristles at this, and is becoming aggressive and uncooperative. I consider what I am doing to contribute to this misunderstanding. During the silences, I try to become aware of what's happening in my mind and body. On close inspection I find some weeds: underlying feelings of aversion to her overbearing manner, and some barely-conscious prejudice. I consciously pull these weeds out and stay alert to their reappearance as I continue to listen.
While listening and responding, I reach for the nutrients that I know will prepare the ground for a positive relationship or "therapeutic alliance:" kindness and empathy to name but two. With a new client it takes some work; this digging, weeding, and feeding but it usually pays off. Slowly, surely, out of the tended soil blooms compassion. Effort seems to decrease and the interaction starts to flow more naturally. Even when Phyllis's hostility flares up again, the compassion between us is a cradle for it and it dissipates quickly. The environment is more respectful and equal. We connect for a moment in time.
It often feels difficult to manifest compassion when working with challenging behaviors, but the effort it takes to weed out negative qualities (aversion, judgment) and cultivate the positive (kindness, empathy) has proven worthwhile. The rewards are manifold in the therapeutic relationship as they are in personal relationship: authenticity, ease, joy. Opportunities to reap the harvest abound. We don't even have to endure the interminable wait for the Wisconsin snow to melt; the growing season for compassion is always right here, right now.
Alex Liosatos, 51, is a resident of Sheboygan, Wisconsin, though she hails originally from Wales, UK. She is a counselor-in-training with a background in hairdressing and bartending. In her spare time she loves to read, write, and do yoga; when it's not snowing she loves to do those things on the beach.
Compassion: Beyond Our Limits

by Susan Hering
Do you remember the first time you walked to the end of the high dive and peered down at the sparkling pool water? Patiently enduring the chlorinated drips from the swimsuit above you, you climbed the aluminum ladder full of resolution. You were going to dive. You'd already dropped off, you'd cannonballed, and today you were going to dive. You had the poolside dive perfected. No one did it better. Besides, your best friend dove off the high board just yesterday.
What did you do? Did you dive? Well, I didn't. In fact, I still haven't. I don't even climb up there anymore; cannonballing lost its allure sometime around age 35. But if I could have dived, you bet your last dollar I would have. The kid who laughed scornfully at me that summer for never making the dive? Haven't seen him for decades. But if I did, and he could no longer do that dive, would I laugh at him? Nah. Sometimes middle age bravery is nothing more audacious than daring to go out in public in a bathing suit, compassion nothing more complex than declining to deride.
We are all doing the very best we can, at every moment. That might sound ridiculous, given all the inadequate evidence of intelligence in politics and the downright nastiness of public discourse, yet I believe it's true. If I can't dive, it's not that I don't have the skill; it's that my fears are bigger than either my confidence or my need to show-off.
When I was in seventh grade, I wanted to be moved into a lower level math class, where all the cutest boys were slouching in uncomfortable plastic chairs in desks that no longer fit them. I handed in tests with deliberately penciled wrong answers. Was I doing the best I could? Yes, I was. The limitations of my life understanding were leading me to conclude that a cute boyfriend was more valuable than a good grade or mathematical prowess. Did my teacher, Mrs. Arlene Granberg, RIP, scold me, hold me up for public derision, did she even fail me? No. She was, you see, better and wiser than I was. She called me to her desk and said, "Susie. I know what you're doing. I know how smart you are." And she handed back my test full of wrong answers with a "B" on it. She met my ignorance with compassion. As a result, my limitations were set a little higher.
But how, now, in this time of aggravated divisions and angry argument, how can we possibly behave with compassion toward those whom we see as wrong, uneducated, mean, even evil? There is so much venom around; you certainly know what I'm talking about here. How can we behave compassionately toward those with whom we disagree down to the very marrow of our bones and the morrows of our children's children's children, and why would we even want to?
"Be kind, for everyone you meet is fighting a hard battle." Plato wrote. This is important. Those we would like to see as enemies, the other, or simply as the "wrong," are doing their best. Not everyone is capable of doing the same "best." Some people barely make it up one rung on that ladder to the high dive, and I'm thinking particularly of certain talk show hosts right now. Every individual is a representative of not only a moment in the evolution of our species but the evolution of a person. If you really think you are smarter, that you know better, then it is your responsibility to teach, not to scold, to enlarge the horizons of what is possible for others. Not everyone has been blessed to have kindness shape their values or good schooling form the basis of their knowledge. Many people have been schooled only in fear, treated only with disdain. Only those who know better can be better.
If you know better, teach, share, give. As Kahlil Gibran puts it in a wonderful section of The Prophet "It is well to give when asked,
but it is better to give unasked, through understanding." Give, with every bit of lovingkindness and wisdom you can muster.
The apple tree gives its apples without asking if you deserve them. -Ellen Walfoort
Susan Hering lives and works in Madison, Wisconsin, working in the Economics Department of the great University of Wisconsin, playing with paints, poems, and plays at her home on the eastside. She is never without a camera or a notebook. Each moment only comes once. Susan believes in being there and paying attention. She thanks you for reading this.
Art Gallery
Luna, Robin Wiener Labe, 2000, oil on birch panel
Writes Robin, "This painting is of a puppy who suffered from distemper and died within two weeks of our adopting her from the shelter."
Robin Wiener Labe, 47, is an artist living in Las Cruces, New Mexico, where she and her husband homeschool their daughter and share their lives with two rescued dogs and a turtle.
Untitled, Michael Hoover, 2010, digital image
Says Michael, "I've always found things on the ground ever since I was a kid: trinkets, money, lost photographs. This little candy heart caught my eye while I was walking the dog one morning."
Michael Hoover, 58, is a photographer in Sheboygan, Wisconsin, where he keeps his eye open for sidewalk treasures.
Ask and Receive

Guest Editor's Note: In a world where there is so much to be divided about, I went searching for some answers to the questions: What does compassion mean to you? How do you manifest it in your life and work? How do you have compassion for someone you consider to be your enemy? I turned to several wise friends in my life for their thoughts on compassion:
The funny thing about compassion is how we learn about each other. When we look into each other's eyes, not just on some superficial level, but with real attention, we suddenly see ourselves reflected back. What happens to you happens to me--an endless kaleidoscope of connection.
- Maryann Hurtt, 62, Registered Nurse Hospice
Elkhart Lake, Wisconsin
The very opening of the Qur'an, the holy book of Islam, starts with Bism'Allah ir Rahman ir Rahim. This translates to "In the name of Allah the Compassionate and Merciful." It is important to have compassion for the poor, orphans, widows, and any other wayfarer. Zakat, or charitable tithing, requires us to take a percentage of our money and give it the needy. Fasting during the month of Ramadan teaches us what the poor experience; we can empathize with them and this enables us to have more compassion toward them.
- Mario Moreira, 48, Agile Coach and Enterprise Change Agent
Winchester, Massachusetts
http://www.cmforagile.blogspot.com/
As a nursing student who has provided hospice care to his dying mother, I can say that compassion is very easy to find. But at times, finding compassion is difficult, especially when you need it the most. You may feel that you are being manipulated by others, but often what people want is your attention, validation, and, yes, compassion. I have yet to find a magic formula regarding when it is correct to be compassionate and when to press on with one's own urgent tasks. It's a judgment call. You have to trust your feelings.
- Ari Kirsch, 50, former financial and actuarial analyst, currently pursuing RN certification and acting in local theater
West Bloomfield, Michigan
I define compassion as a longing to lessen the suffering of others. For me it makes no difference if the "other" is a human being that I know or don't know, or an animal. I commiserate, I sympathize, I show mercy, I want to help. Can compassion be learned? I'm not sure. I do know that compassion is an emotion that is felt deep within.
- Barbara Gilmore, 70, Travel Planner
Grafton, Wisconsin
Compassion is seeing beyond what the limited ego wants to see, and into the illuminated heart. My practice involves seeing this illumination in all living creatures, big and small, and also in myself. Being compassionate to myself has been the hardest part of this equation. Too often I push myself to be the person I think I should be--or others think I should be. In just being who I am and practicing self-compassion, I discover a vibrant inner peace.
- Shilpa Agarwal, 40, Writer, Los Angeles. Shilpa's book, Haunting Bombay, is a literary ghost story set in India. http://www.shilpaagarwal.com
I Am That

by Shishir Kurup
"We don't fear the people whose stories we know," so goes the saying.
The earliest stories I can remember are those of The Ramayana and The Mahabharata; tales filled with dubious heroes and compelling villains, tales that should leave us unsettled, invigorated, and challenged. Often though in the service of gleaning a clear moral we look for oversimplifications of these rich and varied texts. We search for the hero and hunt the villain.
The story of creation, of existence, according to the Upanishads and Vedas, revolves around the Hindu sustainer God, Vishnu, who sleeps on the coils of a serpent floating in an ocean of milk. From Vishnu's navel grows a lotus flower in which sits Brahma, the creator god of the known Universe, which is ephemerally the dream of the sleeping Vishnu. When the cycles of life are completed, Vishnu awakens and the Universe dissolves, danced into oblivion by the third deity of the trinity, Shiva. After a certain period of rest, Vishnu falls asleep again, another lotus appears with another Brahma and the whole thing starts all over again.
This is an essential cosmological construct in that the metaphor is...we are all Vishnu's dream. Even more essentially we are all Vishnu, psychologically speaking...in that we are all just different manifestation of his own psyche. It's the reason why Hindus put their hands together in Anjali, the familiar head waggling greeting/gesture of worship; because they recognize Vishnu twinkling behind every pair of eyes they encounter. Only thing is, most Hindus don't have a clue as to why they do this, beyond good manners. And yet there is this kind of breathtaking recognition that happens when we meet one another; powerful, in that we are meeting Vishnu and perhaps more powerfully, ourselves.
In Sanskrit there is a saying, Tat Tvam Asi. I Am That!--a furthering of this idea that implicitly recognizes that we are all Vishnu. We have, however, done and continue to do the most horrific things to subvert that recognition in order to renege on the courtesy, care, and dare-we-say, love that we should extend to one another and thus to ourselves: Yugoslavia, Rwanda, Gujarat, Sudan, Iraq, and Afghanistan are just a few instances that come to mind within the last 20 years.
I Am That! Tat Tvam Asi!
Again, most Hindus don't know the phrase. Or if they do they don't know what it means. Or if they know, they don't live it or perhaps dismiss it as some Koan-like filigree. Oddly enough most creation stories are taken to be prosaic Gospel or more dangerously, as fact; ask any devout Hindu, Christian, Muslim or Jew. And yet the essential poetry we should embrace is this very idea of...I Am That! I Am Vishnu!
What might the world be like if we lived that consciously? Would we ever leave any child behind? Would we allow our inner cities to rot from within? Would we knowingly sell the shit-sandwich-derivatives that led to our recent financial collapse? Or rather would we have more people jumping onto subway tracks to shield an epileptic from certain death? Would more people stand in vigil to prevent the execution of inmates on death row? Would we refrain from cheering when we hear of the eye being shot out by a Navy Seal Team of an unarmed and infirm villain?
In embracing this kind of thinking, compassion for others isn't some selfless act of sacrifice but a selfish one of self-preservation and sacred duty. And the people whose stories we'll know and fear no more will be us.
Shishir Kurup, an actor-playwright-director-composer-lyricist-librettist-filmmaker-father-son-educator and long time ensemble member of the nationally renowned Cornerstone Theater Company, http://www.cornerstonetheater.org/, is an inveterate hyphenate and immigrant born in Bombay, India and raised in Mombasa, Kenya and the US. His most profound and instructive creation, however, is his daughter, Tala Claye Ananya Perl Kurup.
Kitty Cat Love

by Madhuri Marelli
Lidia never liked it when I was in the sauna. It wasn't only that we were apart, but she appeared fearful that the big cedar box was swallowing me up. Her incessant, distressed pacing and meowing would let up after about 10 or 15 minutes when she realized I wouldn't come out and she couldn't find a way in. After her ritual plea stopped, I could see her through the tinted glass door, her body crouched 6 inches from the cedar boundary between us. She stayed there until I emerged about 45 minutes later, once again in our common domain. Then, no longer disturbed or interested--one never knows for sure what a cat is feeling--she'd wander off to do her own thing and wait until after my shower, to climb into the bed and snuggle with me.
When she started losing weight and getting frail, although great sauna weather, I declined putting us both through any additional distress. The issues at hand were stressful enough. Reflecting about Lidia's behavior and expressions at sauna time, and recalling she had the same wide-eyed look in other instances, for example, when watching me pack a suitcase for a trip that she knew didn't include her, I came to deeply comprehend her penetrating heart love. This little gray kitty had a mighty big attachment to me. To say that we were powerfully, mutually bonded would be an understatement. We were hearts and souls merged from day one.
I came to pick a kitten in response to a Los Angeles Times ad looking for homes for eight babies of a feral mother. She was born March 11, the day before my birthday. I wanted a gray one, however color didn't enter into it when I approached the kitten cage and this six-week-new, buggy-eyed sweetie catapulted onto my shirt, climbing up my chest. The feeling of sharp, kitty claw pitons in my flesh was shocking. She climbed as far up and as fast as she could, disappearing under my chin, wrapping around my neck. Her utter determination to get my attention was quite clear, and she happened to be gray, with darker gray kitten stripes that disappeared over time.
Fifteen years minus a month was our earthly time together. The highlights of those years were many: learning her kitty language, figuring out what she liked to eat, watching her drink like a lioness from the bathroom sink, accepting her kitty-need to hunt birds and lizards, the feeling of her warm body near mine so emotionally calming and comforting, her ability to intuit when I would want to find her, and her appearing out of seemingly nowhere within seconds of my first thought of her.
Lidia had close calls with serious illness several times. The last time was in October 2007, just before the fires, when she showed signs of being ill. I wondered if this was another close one, hopefully not "the one." My heart sank and I dreaded losing her when she started losing weight. My healer friend, Alan, gave me accurate reports about her, and we both worked on her day and night. Despite antibiotics, herbs specially ordered from Australia, infusing her with white, blue and green light, and weeks of affirmations on my part aimed to, through ,and around her, it became clear that Lidia wasn't going to recover. Neither of her veterinarians with their executive work-ups could determine exactly what was going on in her tiny body.
I took care of her as anyone who is passionately in love would. When she no longer was able to get up on my bed, I put together a low bed on the floor, because sleeping with her was comforting and the last of our pleasures. No matter how much she retreated, going into her sheepskin lined "cave," when I got into our floor bed, she would hobble over and get on my chest.
Lidia left me on Valentines Day, 2008. She struggled to stay but needed to leave. My grieving feelings at that time were complex and intertwined with lovely memories. I grappled at the time with how to describe them: "excruciatingly broken-hearted" and "soul-seared" come close to how I felt.
In May, 2011, I adopted a rescued Golden Retriever from Taiwan, a lovely boy, Luke. When contemplating this decision, Lidia came to mind. Surprisingly it wasn't Sara, my special and uniquely sensitive dog who passed 9 months after Lidia, that led me to Luke. The sweetness of this new companion brings Lidia back to me again, if not her in reimbodied form, then as that special love which pervades through all time.
Madhuri Marelli, P.A., M.A., has been providing excellent care in Age-Management Medicine with Bio-identical Hormones and Nutritional biochemistry for over 35 years to women and men internationally. She uses her Masters in Spiritual Psychology to facilitate grief recovery workshops and in her "Transformational Counseling" work. On the side, she sings Coloratora Soprano Opera and Sacred/Classical music. On the other side, she mystically communes with nature and animals, and writes about her life. She currently resides in rural Vista, California, and travels whenever the wanderlust calls. http://www.alternativehealthandhealing.com http://www.seabreezesoprano.com.
Poem of the Month
Bending the Rules
by Rachel Ryan
Working in the courts I learned compassion.
To see the individual beyond the status of inmate,
Beyond the jail uniform and handcuffs,
Beyond the attitude and swagger.
I saw that each is a child of God,
Worthy of grace and mercy, of dignity and respect,
Worthy of my attention and smile,
Worthy of second chances by direction and for correction.
Many times compassion meant bending the rules
Allowing a hug from a mother,
Allowing a father to hold his newborn,
Allowing a defendant a cup of coffee before trial,
or a step outside for fresh air.
Compassion meant risking discipline by supervisors,
possibly pink paper dropped into my personnel file.
Each time I waited, wondering
if I was going to be written up
for being nice.
Rachel Ryan, 48, lives in Sheboygan, Wisconsin, and was formerly employed by the Sheriff's Department there. Rachel was not fired for being nice, but she is taking a break from work to enjoy early retirement with her husband, Greg.
My Grammy was the epitome of compassion.

Everything she did was for others and she never asked for anything in return.

When a family member was in need, she was always there. She waited hand and foot on my beloved grandfather who was a wonderful man but could sometimes be a handful! She forgave family and friends who I probably could never have forgiven for their behavior. She comforted me when I went through some hard times and gave me a prayer to say as comfort which I still use today. She was utterly devoted to God and like her namesake Mary, seemed to live by Mary's words in Luke 1:38, "Behold, I am the handmaid of the Lord. May it be done to me according to your word." She emptied herself for her family giving all the care, comfort, prayers, and love that she had.


When I realized she had dementia and was dying I was so angry with God and sorry for myself. How could God take her in such an awful way: in the exact way she did not want to go, the way she had witnessed her own mother go? What kind of cruel joke was this that God would treat his faithful servant this way? I raged against God, questioned his existence and cried endlessly. I was expecting my third child in May while we were watching Grammy slip away. It all seemed so wrong, so unfair. And I felt like I was in a race with her to have the baby before she died.


As May came, she began to really deteriorate. I visited her on Mother's Day knowing it could be my eldest daughter, Mary's, last chance to see her somewhat coherent. I wanted her last memories of Grammy to be happy. We had a lovely visit.

But a week later Grammy entered hospice in her home. I felt panicked.
I visited her again on the first Sunday she entered hospice. Since we weren't sure whether she had days or weeks left, I was determined to tell her everything I needed to say.

She was having a bad day and had been restless, sleepy and often incoherent.

It was awful to see her that way.

Before I left I took some time alone with her. I cried and told her how much I loved her, appreciated her and how much her unconditional love meant. She seemed to be understanding me and I was thankful.

At one point when I was telling her how much I loved her she told me she would remember that forever. It was exactly what I needed to hear. I left thinking it could be my last time with her.


A day later I realized something. There was actually compassion from God at work here. If she had left us suddenly, we never would have had the chance to spend all these final moments with her and tell her how we felt.

As my husband put it, she was getting the farewell she deserved.


She passed away on a Thursday, before anyone could come to her side. My spirit was shattered. While I wish she had waited for the baby to arrive, her early departure gave me time to mourn her loss and prepare for the baby. I have wondered if this baby is God's gift to our family to give us joy in our time of sorrow. I think God and Grammy were in sync through all this. I can only hope to live my life full of compassion just like she did. Thank you, Grammy.
Katie Culotta, PhD, lives in Cedarburg, Wisconsin, and is an Assistant Professor of Criminal Justice at Lakeland College.

She loves spending time with her husband, Jim, and their three kids: Mary, James, and Patrick.

Katie loves all things Irish, genealogy, and excessive Facebooking.

She is pictured here with her newborn son, Patrick.

A baby is God's opinion that life should go on. - Carl Sandburg
Eating with Reverence: Food for the Soul

Shannon Kring Buset Coming to California and Wisconsin to Share These Inspired Teachings
For centuries, the Balinese have offered up daily prayers for the entire life cycle of food, from the planting of the seed to the harvest, and from the preparation of the ingredients to the finished dish. The Maya have created each celebratory meal with the "holy trinity" of Mayan cuisine--maize, frijoles, and squash--each of which holds deep spiritual significance. The Keralites have focused their culinary energies on meeting the deeply personal physical, mental, and spiritual needs of those for whom they cook.

What does the way in which we in the US raise, purchase, prepare, and eat our foods say about us? What does it say about our concern for environmental sustainability? How does it speak to the way in which we regard our bodies, our communities, and the universe at large?

In engaging and thought-provoking sessions including group exercises and a full-immersion cooking class, we will explore the sacred culinary traditions of the past, and how we can call on these teachings to better nourish our minds, bodies, spirits, and planet today. Included among the topics:

- Intentional cooking
- Symbolic cooking
- Elemental cooking (including yin yang practices and macrobiotics)
- Ayurvedic cuisine
- Mindful eating
- Power and embodiment ingredients through the ages
- and much more.

There are two upcoming opportunities to experience Eating with Reverence: Food for the Soul:

Institute of Noetic Sciences

Petaluma, California, USA

July 8 - 10, 2011

Three-Day Conscious Living Workshop

National Wellness Conference

Stevens Point, Wisconsin, USA

July 17, 2011

One-Day Pre-Conference Intensive

To learn more, contact Shannon at shannon@shannonkringbuset.com. Photo by Tyler Orsburn.