Happy 4th Of July
!
From The Ybor City

Chamber Of Commerce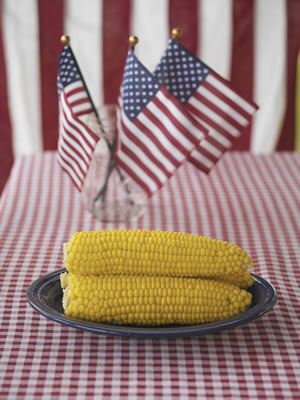 Upcoming Events
______________________________
A Special Welcome To New Members
Christina Roberts
4783 37th St. N.
St Petersburg, FL 33714
Jackie Weinel
202 E. Cass St.
Tampa, FL 33602
Tom Storrison
4202 East Fowler Avenue, ALN 226
Tampa, FL 33620
Thank You To Renewing Members
Mary Frances Smith
Tampa, FL 33629
H. Lee Moffitt Cancer Center & Research Institute
Michele Foley
12902 Magnolia Drive, MBC-PR
Tampa, FL 33612
Andrea Fenu
1727 E 7th Avenue
Tampa, FL 33605
David A. Kemper
2205 North 20th Street
Tampa, FL 33605
Stephenson International Shipping
Judy Stephenson
1717 S 50th Street
Tampa, FL 33619
Click on a highlighted company name to learn more about your fellow members.
Ybor Chamber
Member Spotlight
Tampa is very fortunate to be home to one of only twenty-two Improv Comedy Clubs in the country. Located right here in Ybor City, the Improv has been entertaining Tampa Bay for more than a decade. Situated in Centro Ybor, the Improv features world-renown comedians. In the recent past they have brought us the likes of Rob Schnieder, Tom Green and Louis Black.
Not just a comedy club, the Improv is also a good restaurant. As a matter of fact, they participated in our 6th Annual Ybor Aficionado Days Tapas Trail and were a real crowd pleaser.
Bob Joyce and his crew work hard to book funny comedians, six days a week. And, Bob is always there to donate Improv tickets for our silent auctions and PM Networking Event give-a-ways. We really appreciate his generosity!
Tom and I recently enjoyed a great night out at the Improv. Food, drinks and laughter - it doesn't get much better than that!
Michele Keating
Bob Joyce
Improv Comedy Theater & Restaurant
1600 E. 8th Avenue - Centro Ybor
Tampa, FL 33605
813-864-4000
Upcoming Conventions

HQ Hotel: Tampa Marriott Waterside Hotel & Marina

Estimated Attendance: 6,500

Chair's Message
ˇHola Ybor!
Without a doubt, hot summer days are upon us, but the weather outside is not the only thing that has been heating up! We held our Annual Board Mini-Retreat this past month at the beautiful Sheraton Riverwalk Hotel in downtown Tampa, and many "hot" ideas were generated - looks like my term is off to a great start!!
The Mini-Retreat gives us the opportunity to set goals for the coming year and to share ideas and information, which ultimately creates cohesiveness amongst the board right from the get-go. We began the retreat by re-emphasizing our main focus for the year: "Reinventing" our Guavaween model for 2012 and fine-tuning our member events, as well as all other major events. Break-out sessions immediately followed, allowing board members to hone in on individual events and generate some really great ideas! We rounded the evening off with delicious food provided by the Sheraton and a beautiful view of the Hillsborough River... the combination truly created the perfect atmosphere for our Board members to get better acquainted with one another.
I cannot express enough gratitude to Bryan Clancy and his staff at the Sheraton Riverwalk Hotel for the hospitality they extended to the Chamber. They went above and beyond by accommodating us with not only one beautiful room, but two beautiful rooms! I would also like to thank the Chamber staff, my Vice-Chairs, Officers and Directors for all of their thoughts and hard work at the retreat. I feel confident that the ideas that were generated during this time will be beneficial to the Chamber for this coming year, and for many years to come.
Our next exciting event is the Business Expo on July 10th at 11:30am at the Columbia Restaurant - all members and potential members are welcome. This bi-annual event is a great opportunity to showcase your business in an intimate setting and connect with fellow members. If you are interested in being a part of our next Business Expo, please contact the Chamber office. I hope to see you all there!! Until next time...
ˇViva Ybor!
Andrea Gonzmart
Chamber Happenings
July 10-Ybor Chamber Summer Business Expo, Tues. 11:30AM- 2PM- The Ybor City Chamber will hold its Summer Business Expo at the Columbia Restaurant.This event features many of Ybor's top businesses and is a great opportunity for businesses to share their products and services with fellow chamber members and the community. Contact Anna Ramos immediately to sponsor, exhibit or attend. 813.248.3712 x22

August 14- Ybor City Chamber Monthly Membership Luncheon, Tues. 11:45 am-

Join the chamber for an informative luncheon with guest speaker Michael Brown, Senior Group Vice President of the Tampa YMCA. The luncheon will also feature the presentation of the Dr. Lois Gaston Motion Media Scholarship, and the Ybor Chamber Golf Tournament winner's traveling trophy. For

luncheon reservations contact Anna Ramos at 248-3712 x 22.
Events and Announcements by Tom Favata
Click on the highlighted event name for more information.
June 28 thru July 15- Stageworks Presentation of Sylvia-
It's the story of a man, a woman and a dog, and mid-life struggles and how Fido fits into our lives. 813.251.8984
June 29- Opening Reception At The Hoffman Porges Gallery, Fri. 6PM-
The folks at the Hoffman porges gallery would like for you to "shake off the bad Debby vibe" by attending the opening reception of Scott Spillman. Harmony In Color is the name to his newest exhibit and features realistic renditions of some of the most well known music artists in recent history. Come out and enjoy some light snacks cocktails and a little live music. RSVP by calling 813.247.2000

July 5 thru 26- Pixels: A Faculty/Student Exhibit- The Ybor School of Visual and Performing Arts Gallery presents the photoshop-based works of art created by faculty and students. For information on the opening reception and gallery hours call 813.253.7674

July 4 thru September 1- Handmade in America- Singing Stone Gallery will be showcasing a juried multi-media exhibition featuring handmade fine art and contemporary crafts expressive of regional craft artisans. View their contributions to America's cultural heritage at this independent exhibition running concurrent with the RNC's visit to town. 813.247.2787

July 12,19,& 26- The 3rd Annual Ultimate Band Series, Thurs.- The Ritz is holding their 3rd annual competition this summer. Get in on the contest and compete for cash, prizes and a chance to open for a national touring act! This competition has found some talented gems the past few years. Join the ranks by emailing bands@theritzybor.com

July 14- Sleepy Vikings At New World Brewery, Sat. 9PM- Join Sleepy Vikings as they bid their drummer farewell. They will be joined by fellow "sleepy-heads" and friends Sleepy Eye Giant. 813.248.4969

July 28- The Art of Eastern Cuba At Union De Marti Maceo, Sat. 7pm- 11PM- The US national tour of contemporary paintings from eastern Cuba will be the highlight of this gallery. Attendees will enjoy complimentary light hors d'oeuvres and live jazz by the Freddie Montes Trio. For tickets call 813.377.6161

August 2- Bush: The Sea Of Memories Tour, Thurs. 7PM- Eternal alt rockers Bush will be performing at the Ritz Ybor on their national tour promoting their new album. Join Gavin Rossdale and the band, and reminisce with the soundtrack of your high school years. 813.247.2555

August 4- Casino Night Fundraiser At The Italian Club, Sat. 6PM- 10:30PM- Help the Italian Club raise a few dollars for the upkeep of the Italian Club Cemetry with a night of fun including dinner, gaming and raffles! You will either find me at the roulette table betting on black or at the Black Jack table saying, "Hit me!" 813.248.3316
________________________________________________


Calling All Cooks-
The Ybor City Saturday Market is looking for local cooks for their next competition at the Festival del Sabor on Saturday, September 15th. Email
ybormarket@yahoo.com
or call 813.241.2442 for more information, and remember when visiting the market during the summer that they are on their summer schedule.
Get Social at the Italian Club-
The Italian Club is adding to their schedule of events. On top of their traditional Friday Night Happy Hour
(offering a special summer cocktail every Friday through the end of the summer)
, they are now holding a men's social every third Wednesday of the month. Get your boys together for a night out and meet them at the Italian Club! 813.248.3316