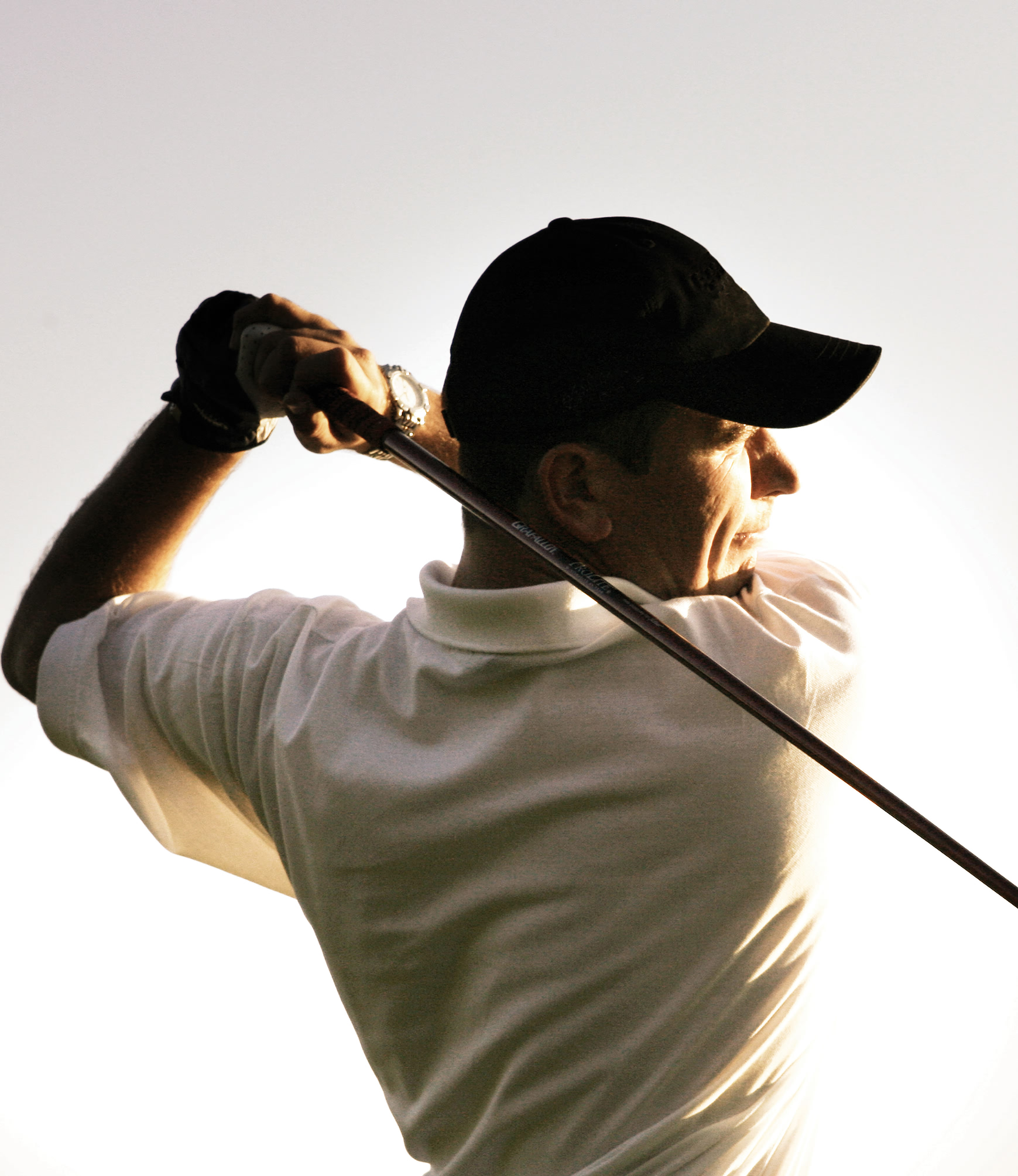 2011 Ybor City Chamber
Golf Tournament
The Ybor City Chamber's Annual Golf Tournament is right around the corner. This is a great way to network with Ybor's professional community, and also serves as the primary fundraiser for our annual scholarship award to HCC Ybor. Monday, May 16th will be here before you know it.
Register by filling out the following form. Click Here.
Not a golfer, participate by donating a gift to our golf raffle. Click here for the raffle form.
A Special Thanks For Joining To
Darren Richards
One Tampa City Center # 2760
Tampa, FL 33602
A Note of Appreciation To Renewed Members
Dan Gorman
1616 N. 17th St.
Tampa, FL 33605
Curts Gaines Hall Jones Architects, Inc.
Stephanie Gaines
1213 E 6th Avenue
Tampa, FL 33605
Hillsb. Co. Econ. Dev. Sm. Minority Bus. Dev.
Brenda Eighmey
7402 W 56th St., Bldg 400, Suite 425
Tampa, FL 33617
Railroad & Industrial Federal Credit Union
Humberto Bravo
3710 N. 50th Street
Tampa, FL 33619
West Palm Wines/The Tampa Wine Institute
James Sirna
2009 N. 22nd Street
Tampa, FL 33605
Click on a company name to learn more about your fellow members.
Ybor Chamber Member Spotlight
Tampa Digital, a visual communications company, is one of the largest digital media, video and film production companies in West Central Florida and is located right here in Ybor City. Housed in a nearly 15,000 square foot facility in Centro Ybor since 2006, Tampa Digital started the influx of creative industries to Ybor City. Owners, George and JoAnn Cornelius, mentor more than 30 enthusiastic and creative employees, providing not only a wide range of media production services, but also graphics and website design.
Tampa Digital is known for its sports broadcasting and commercial production. Amazing dogs can be seen doing amazing things on the Purina Incredible Dog Challenge and the fastest race boats in the world are captured by Tampa Digital for H1 Unlimited.
Tampa Bay & Co. teamed up with Tampa Digital to produce the 2011 ADDY Winning video: "The Game is in Tampa," which was included as part of a presentation package to FIFA and the U.S. contingent seeking to bring the World Cup to the United States.
Tampa Digital has been an active member of the Ybor Chamber since moving to Ybor in 2006. JoAnn currently sits on the Chamber's Executive Board and George is always available to lend a creative hand or creative staff member to a chamber project.
George and JoAnn Cornelius
1600 E. 8th Ave., Suite A-117
Tampa, FL 33605
813-241-2012
Aficionado on the Road
Howdy from the lone star state! I would like to thank our Chair Andrea Gonzmart and her Aficionado Committee for a job well-done. Our 5th Annual Ybor Aficionado Days was very special. Not only did it celebrate the 125th Anniversary of the rolling of the first cigar manufactured in Ybor City, but it also had a few new twists and turns that took it to a new level.
Our Tapas Trail, orchestrated by consummate volunteers Peter Blessin and Wes Miller, had a record 16 restaurants participating this year. Add to that, chauffeured transportation in brand-new GM vehicles and you have a potent mix for a great time! My thanks to our member "trail restaurants" and top-Tampa PR firm, TuckerHall, for trusting us with a valued-client. We had over 380 folks on "the trail," a 20% increase over last year. This year's winner of "best tapas on the trail" was Sunday's Fine Dining with a trio of exquisitely prepared seafood items. Sunday's is a new, "white table-cloth" restaurant in the 1900 Block of Seventh Avenue.
This year's Spanish Brunch at the Colombia was a "work of art." The event started with a new feature, waiter-passed mimosas. Patio food stations included: an assortment of breakfast tortillas, stuffed Cuban toast, a roast-pork carving station and the Columbia's signature seafood paella among many other delicious breakfast items. Bay News 9's Roy DeJesus was our master of ceremonies. And, the winner of our second Tapas Cooking Challenge was Lindsey Busciglio from Sickle's High School with her "Thai Shrimp Cigar" tapas.
This foodie is off for a long-weekend in Houston, Texas for our grandson Shepherd's seconded birthday. Friday, the family went to Galveston Island. We checked out "the Strand," a National Historic Landmark District, and ate at a cool place called the Mosquito Café. While standing in line, my son-in-law noticed a sign on the wall that indicated the high-water mark from Hurricane Ike - it was a good 6 inches over my head. We in Tampa Bay need to count our blessings.
Saturday we had more little kids in the backyard than I've seen since my own children were in kindergarten. The economy is good in Houston and these Texans are a very fecund lot. Sunday brought a visit to the new church and then a Texas style barbeque with extended family north of Houston. True Texans are very serious about their barbeque. Cousin Ben has built a 20' by 40' shelter with a four burner gas grill, with side warmer (of course). The menu consisted of all the standards with a few extras, including homemade venison sausage.
What really intrigued me is that the Texas culture had completely usurped the families' Italian roots (nothing with tomato sauce, except the spicy, baked beans). See you back in Ybor City for some good ole', down-home Italian cooking.

- Tom Keating
Chamber Happenings
May 10 - Annual Installation Luncheon, Tues. 11:45 AM - 1:15 PM - Join us Tuesday, May 10th for our Annual Installation Luncheon. This is the one time of the year when the Chamber recognizes its own. New Officers and Directors will be sworn-in and the out-going and in-coming Chairs will speak. This once-a-year changing of the guard has been conducted for 81 years. The Installation is a formal sit-down affair where Past- Chairs & Presidents are recognized for their service. Register on-line when you receive your e-notice.
May 16 - The Ybor City Chamber's Annual Golf Tournament, Mon. 11:00 AM -
For the golfers in our ranks, this is your opportunity!

The Ybor City Chamber of Commerce's Annual Golf Tournament is being held for the third-year at the Temple Terrace Golf & Country Club. Sign up to be a sponsor or register as a team from your company. By sponsoring this event you will not only be introducing your company to local professionals but also supporting the Ybor Chamber's HCC - Ybor Campus Scholarship Fund.

To sign-up call Anna Ramos at 813.248.3712 x22 or email her at aramos@ybor.org.
April 7 thru 24- Stageworks presents A Lesson Before Dying- Ernest Gaines' inspiring tale of one man's courageous struggle in the face of prejudice, as he recaptures his humanity comes to life in Romulus Linney's play is performed at the Straz Center's Shimberg Playhouse . 813.229.7827
April 14 thru May 4- The 37th Annual Juried HCC Student Exhibition- Come out and take part in a community tradition at Hillsborough Community College's Performing Arts Building now through the beginning of May. 813.253.7674
April 19- King Corona presents Taste of Excellence, Tues. 7PM to 9PM- Come out an check in on Ashton's "Affair of the palette" with La Aroma de Cuba's Mi Amor. The event promises to be a guided tasting tour that brings together the right smokes with the best edibles to compliment the cigar's flavor. Get your tickets in-store only. 813.241.9109
April 21- IKEA Business presents Live @ Five, Thurs. 5PM to 6:30PM- IKEA Business continues to address important business topics in their series of business outreach meetings. This week they will address Sustainability- A New Business Model. Advance registration is required. 813.623.5454
April 21- HCC Ybor Campus To Host Tampa Latin All Stars, 11AM to 1PM- Would you like to attend a heart pumping foot stumping concert during your lunch break? Let the rhythm move you this Thursday, in the courtyard of HCC's Ybor campus as 4 local/national talents perform. The public is invited to the open house lunch time Latin Jazz Spectacular free of charge. 813.253.7695
April 23 & 30- Tampa Bay's Cigar City Magazine Ybor Tour, Sat. 6PM- Join the Contributing Editor of Cigar City Magazine manny leto for a walking our. Visit landmarks and grand clubhouses. Hear famous and infamous stories that will put a new spin on what you think of Ybor City. 813.358.3455
April 29- The Cuban Club hosts Side Show, Fri. 9PM to 12AM-Â Le Teaze presents an evening of comedy, magic, burlesque, raffles and more. Doors open at 8:30PM and attendees must be 18 or older to attend. For tickets go to www.leteaze.com
May 14- 30th Annual Tropical Heatwave, Sat. Starts at 4:30PM- WMNF 88.5 will once again be showcasing a plethora of bands and performing at six locations around Ybor City including the Cuban Club, El Pasaje, New World Brewey, Orpheum, PLAY, and The Crowbar. With as many genres being played there will surely be something for you to come out and listen to through the night! 813.238.8001
The New Dog on The Block- An familiar haunt has a new name. Longtime Ybor neighbors Rock-N-Sports have officially changed their name to Blue Dog Bistro. With the ever increasing influence that New Orleans has played in their menu, what was formerly known only as a sports bar has become an American & Cajun bistro. Stop in and try a new menu item or stop in on Sunday's for their brunch menu with a side saxophone jazz. 813.242.6220